Posted:
June 19th, 2017 |
No Comments »
[UPDATED JUNE 20, 22]. Without a doubt the most interesting thing in Canadian politics right now is the continuing fallout from the May 9, 2017 provincial election in beautiful British Columbia on Canada's Pacific coast.
To start with, make a strong mental note that 44 seats constitute the barest of majorities in BC's 87-seat elected Legislative Assembly.
(And recall from high school, or wherever else you were once told about it, that having or being able to regularly find a majority in the popularly elected legislature or parliament, to support your program by passing crucial laws, is what government is finally all about in our kind of parliamentary democracy.)
Alas or otherwise, depending on your point of view, when all the ballots were finally and properly counted (and where necessary recounted, two weeks after the May 9 election day), the lovely Christy Clark's previously governing Liberals won 43 seats with 40.36% of the province-wide popular vote — one seat shy of a bare majority.
John Horgan's New Democrats won 41 seats with 40.28% of the popular vote — 3 seats shy of a bare majority. And (make another strong mental note here) Andrew Weaver's Green party won 3 seats with 16.84% of the vote!
For the time being Christy Clark's Liberals — the party with the largest number of seats — have remained in office as the BC government.
For a short while after the election it also seemed that the easiest ultimate resolution of the challenging numbers would be for Andrew Weaver's Green party to strike a deal with the Clark Liberals, that would give Premier Clark a "stable" governing majority of 43+3 = 46 seats.
It soon enough became clear, however, that the Greens were more interested in backing the more environment-friendly (and otherwise "progressive"?) New Democrats, to bring about a change at last from the Liberals who have been governing BC for the past 16 years. (Under the lovely Christy Clark, and then before that Gordon Campbell.)
On this scenario a new minority government will have NDP leader John Horgan as premier, in partnership with Andrew Weaver's Greens, and with a 41+3 = 44-seat bare governing majority in the legislature. (As some advocates have also stressed, this NDP-Green government will represent 40.28% + 16.84% = 57.12% of the province-wide popular vote in the May 9 election.)
A written document to this effect has been drawn up and signed by both Mr. Horgan for the New Democrats and Mr. Weaver for the Greens. On the weight of this evidence even Premier Clark has seemed to accept that her now-43-seat Liberal government's days are numbered.
Back on June 7 Premier Clark "recalled the legislature for June 22 to test the confidence of the house in her government … Clark said last week that she fully expects to go down in defeat at the hands of the NDP and Greens."
Now the new BC legislature will report for work this coming Thursday — only a day or two hence as I write. It will no doubt take a few more days for a suitable opportunity to test the Assembly's confidence in Premier Clark's government to arise. But the NDP-Green takeover scenario appears intact, except that there apparently remains one still-to-be-resolved fly in the ointment. Well … maybe make that two …
UPDATE JUNE 20 : See "BC wants Christy Clark to accept defeat, new poll suggests … Angus Reid poll finds 71% surveyed don't want another election," Mike Laanela, CBC News. Dr W comments : "Cynics will just say voters never want another election so soon after the last one. But then when it happens almost no one complains."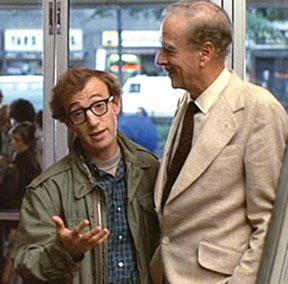 UPDATE JUNE 22 : For an account of what happened when the Legislative Assembly returned today, see Rob Shaw's report in the Vancouver Sun : "BC legislature resumes, MLAs elect Liberal Steve Thomson as Speaker." But don't think this headline means the Liberals have resolved the now famous NDP-Green alliance Speaker issue (click on "Read the rest of this page" and/or scroll below) by doing some altruistic, crazily public-spirited thing at last.
As Mr.Shaw explains : "if the NDP-Green alliance defeats Clark's throne speech on a confidence vote next week, it's expected the Liberal Speaker will resign and force the NDP to elect someone to the position … That would leave both parties deadlocked at 43 votes each, and force the previously non-partisan Speaker to cast the deciding vote on virtually all motions and bills. That is 'uncharted territory' for a legislature or parliament, say experts." We should all clearly be staying tuned …