ArtNow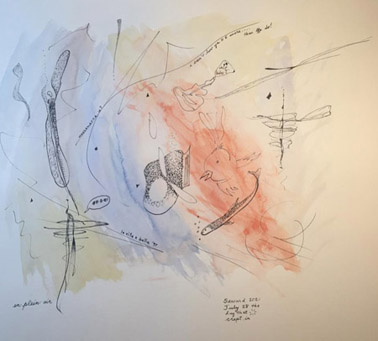 MONDAY 15 JUNE 2015 : The work of the Toronto artist Michael Seward (also sometimes residing in Moncton, Montreal, Calgary, etc, in case anyone is thinking of appointing him to the Senate of Canada) is discussed in two articles on this site :
* "Walking winter wonderland with black holes, Alaska pot, Douglas Coupland, and Michael Seward's Aeschylus," Feb 27th, 2015.  By L. Frank Bunting.
* "The French fall classic 2006 .. and Central Europe in Toronto Art," Oct 23rd, 2006. By Randall White.
We are also pleased to announce that, in commemoration of the 800th anniversary of the signing of the Magna Carta at Runnymede (and the recent death of the jazz artist Ornette Coleman in Manhattan), the website "Michael Seward … Visual Artist" has been awarded the first counterweights online art prize.  (Or coap  –  a more alluring name is being investigated by the central committee.)
WEDNESDAY 11 AUGUST 2021 : Over the past half dozen years this earlier website winner of the first counterweights online art prize (the committee has voted to keep the name!) has moved into deep cyberspace. counterweights.ca is now honoured by and grateful for the opportunity to intermittently post electronic images of the latest work by prize-winning Toronto artist Michael Seward in this online space.
The committee has also just met on a hot summer day in "August for the people and their favourite islands" and awarded the second counterweights online art prize to the work of Michael Seward as posted on counterweights.ca. Again, as in the case of the first award, we can say that  the next counterweights online art prize will be discussed after the next Canadian federal election, which may or may not take place this year.
(UPDATE 12 AUGUST 2021 : It now appears that the election will take place on September 20, 2021 : May the best voters win!)
counterweights editors
Ganatsekwyagon, Ontario
CANADA