Canadian Thanksgiving 2017, Catalonia capers in Spain, and the unbearable lightness of Mélanie Joly
Oct 11th, 2017 | By
L. Frank Bunting
| Category:
In Brief
[UPDATED OCTOBER 13, 14, 15, 16, 20, 21]. Just when I start to conclude that the younger generation running things these days has lost all interest in the literary graces that disciplined my own heyday, I come across a headline like : "Fall features fail to fully unfurl" — in the free metro news tabloid I like to look at with my Tim Horton's coffee.
All liberations of this sort are necessarily fleeting, it seems. I unhappily note that the online edition of the same report by the gifted Genna Buck has been re-titled "Don't expect great fall colours in the GTA this year, expert says … Warm weather means fewer autumn colours."
This may be more informative in some sense, but it's less interesting — and/or fun to read over coffee, looking out the window at the still quite green local Kew Gardens across the street!
In any case, as I thought about the many things I ought to be thankful for on the Canadian Thanksgiving long weekend, October 7-9, 2017, number one on my list this year was whoever thought up the wonderfully alliterative "Fall features fail to fully unfurl," as a title for Genna Buck's explanation of why "It's October already and the leaves in High Park are still very green."
I have just two very quick further thoughts about Thanksgiving 2017 in the northern woods.
First, living very close to Lake Ontario as my TV watching partner and I do, the leaves on our trees are always pretty green on the second Monday in October. This unusually mild autumn is not changing things much in that respect.
Second, I never quite appreciated just how bland and unassuming our Canadian Thanksgiving is, until I spent a US Thanksgiving (fourth Thursday in November) in Kansas City, a while ago now. (I guess I prefer the more laid-back and casual way we celebrate the holiday. I also guess many in the USA would not — but then I remember as well the many others who never vote in elections, and in their private kingdoms get very serious about "live free or die.")
Meanwhile, two more political events — one in today's revival of Ernest Hemingway's Spain and one here at home in Canada — are at least vaguely on my mind, as I also contemplate just how thankful I am that I live in the country I do, especially at this moment in trumpet time. (And for more than anyone ever wanted to know on all this — including OCTOBER 13, 14, 15, 16, 20, 21 updates — click on "Read the rest of this page" and/or scroll below!)
1. Is an independent Catalonia at all possible in present-day Spain ??

My first more political event is the (maybe) urgent prospect that the autonomous community of Catalonia, which includes "most of the territory of the former" medieval "Principality of Catalonia" — and "is now one of the most economically dynamic communities of Spain" — may or may not finally declare its real independence from today's Spanish "nation state."
See, eg, the BBC News article "Spain Catalan crisis: Puigdemont seeks independence talks …"
As the article explains : "Catalan leader Carles Puigdemont and other regional leaders have signed a declaration of independence from Spain … However, they say secession will be suspended to allow talks with the government in Madrid … It is unclear whether the document —  calling for Catalonia to be recognised as an 'independent and sovereign state' —  has any legal status … The move was immediately dismissed by the Spanish central government in Madrid."
A few rough notes on my further quick digging into what strikes me as this increasingly fascinating issue in the not-so-fabled European Union across the sea appear further below.
[UPDATES : For further development see "Spain takes step toward direct rule of Catalonia" ; and "In Spain, Confusion And Uncertainty About Catalonia's Future." And stay tuned! OCTOBER 14 : See "Spain to take control of Catalonia if reply on independence is ambiguous … Spain's interior minister says government 'will have to take action' if there is no clarity from Barcelona" ; and "Infighting threatens to derail Catalan independence efforts in Spain … Diehard separatists are pushing for a definitive declaration of independence in the next few days, while moderates still hope to open negotiations with Spanish authorities." OCTOBER 15 (SUNDAY) : Also see "Spain's government awaits decision on independence from Catalan leader … Carles Puigdemont has until Monday to clarify whether he did or didn't declare independence this earlier this week."  And still stay tuned. Tomorrow is Monday! OCTOBER 16 : So now it's Monday. But see "Catalonia ignores Monday deadline, Spain sets another for Thursday; confusion reigns … A Monday deadline came and went without the president of the Catalonia region clarifying whether he had declared independence." Is Carles Puigdemont smarter than many think? Or just dumber than he thinks?]
[OCTOBER 20 : So Thursday has come and gone, and the plot has thickened yet again. See the BBC on : "Catalonia crisis: Spain plans for elections as independence row grows … Spain's conservative government has agreed with the socialist opposition to hold regional elections in Catalonia in January, the socialists say … The elections are part of a package of measures being put in place to suspend the region's autonomy, as its leader threatens to declare independence … Prime Minister Mariano Rajoy will announce measures to impose direct rule after a cabinet meeting on Saturday." Could it all blow up in surprising ways? The only thing to say is still stay tuned … OCTOBER 21 : The plot continues to thicken. See :  "Spain's PM seeks senate permission to dissolve Catalonia's government … Catalan activist groups call for another protest in Barcelona" ;  "Spain starts Article 155 process to curb Catalan autonomy" ; and "Spain will remove Catalan leader and cabinet, Prime Minister announces." Catalan president Carles Puigdemont will apparently respond to Madrid's actions later today.]
2. Being disappointed in the otherwise lovely Mélanie Joly
Meanwhile, close to halfway through the Trudeau Liberal government's current term in office here in Canada, it has become popular in some places to write critical columns about "Justin Trudeau's Thanksgiving turkeys" and related sophomoric intrigue.
I'm still happy enough with the Trudeau government and what it's done in Ottawa myself,  for the most part. But I share the current mood of mid-term reassessment in one respect.
Note, eg, two Globe and Mail columns by the estimable Robert Everett-Green. The first appeared on November 6, 2015, shortly after the Trudeau government assumed power, and is called "Mélanie Joly to reset 'symbols of progressiveness' as heritage minister."
The second appeared just this past October 5, 2017, and is called "A stunning fall from grace for Mélanie Joly." While still very much an admirer of Ms. Joly's general appearance and demeanour on TV etc, I am prepared to confess that I too am disappointed in her performance as Minister of Canadian Heritage so far.
There have been various complaints about Ms. Joly's stewardship lately, with special reference to her ministry's new Creative Canada Policy Framework. Personally, I had hoped she would bring some great new burst of substantive vitality and relevance to heritage policy in Canada (still too much dominated by abject fans of the British monarchy and whatnot.) But as best I can tell, she has so far done nothing of the sort.
It's almost as if, as a francophone from Quebec, she does not feel comfortable intervening in largely anglophone debates about redefining heritage narratives for the larger future of Canada in the 21st century, coast to coast to coast.
And, like the Trudeau government generally, for supposed strategic purposes in subsequent elections it seems the heritage minister does not want to offend too many romantic colonial monarchists who still lurk somewhat surprisingly if subtly at the edges of so many anglophone Canadian establishments. (Or what others may call elites, right … and left.)
In any case, I am sorry that Mélanie Joly as Canadian heritage minister was not someone I was thankful for on Canadian Thanksgiving Day 2017. But I would be happy to come to the opposite conclusion on the second Monday in October 2018 … and/or 2019 … and for many, many years beyond … No one is perfect of course. And if I had to get elected maybe I'd behave differently myself. It's just that I was hoping leadership from Quebec might help make Canadian heritage policy somehow more interesting to we masses (as well as important for local cultural industries). But it doesn't seem to be happening … yet.
3. Catalonia and the great mystery of Spanish history in the anglosphere …

In Canada we have obvious reasons to take particular interest in Catalonia's current struggles in Spain. And our first question is bound to be : is Catalonia a province of Spain in more or less the same way that Quebec is a province of Canada?
The best answer seems to be yes and no. Here are three hasty notes I found helpful:
* "Since the demise of the Francisco Franco regime in the late 1970s, Spain has created seventeen self-governing regions, each with its own government and parliament. More important is the fact that federalist solutions to the dilemmas posed by ethnic-based territorial cleavages have kept Spain unified and democratic."  (Omar G. Encarnación, "Democracy and Federalism in Spain," Mediterranean Quarterly, Volume 15, Number 1, Winter 2004, pp. 58-74.)
* "The Spanish model of territorial administration, known as the 'State of Autonomies', is a system which shares some elements with federalism: the autonomous communities have parliaments with legislative powers as well as their own governments and they possess a series of competencies particularly with regard to social policy … But it is not a fully federal model … the State government has the capacity to impose its policies …" (Josep Vendrell, "Does Federalism Have a Future in Spain?," Green European Journal, July 1, 2013.)
* "In Spain, which is either called an 'imperfect federation' or a 'federation in all but name', the central government has granted different levels of autonomy to its substates, considerably more to the autonomous communities of Catalonia, the Basque Country, Valencia, Andalusia, Navarre and Galicia and considerably less to the others, out of respect for nationalist sentiment and rights these regions have enjoyed historically." (Wikipedia article on "Asymmetric federalism.")
As far as the current Catalonia capers go, I've also found the following articles helpful :
* 10 OCT 17 — "Spain Catalan crisis: Puigdemont seeks independence talks … Catalan leader Carles Puigdemont and other regional leaders have signed a declaration of independence from Spain … However, they say secession will be suspended to allow talks with the government in Madrid … It is unclear whether the document — calling for Catalonia to be recognised as an 'independent and sovereign state' — has any legal status … The move was immediately dismissed by the Spanish central government in Madrid." [As in (1) above].
* 08 OCT 17 — "Hundreds of thousands rally against Catalonia's secession from Spain … Spain's red-and-yellow flag has long been taboo here in Catalonia and throughout the country because it has been linked to groups supportive of Gen. Francisco Franco's dictatorship. But on Sunday, a sea of Spanish flags, interspersed with some Catalan and European Union flags, dominated Barcelona's boulevards." (Joseph Wilson, Associated Press).
* 08 OCT 17 — "If Catalonia left Spain, it would be like London leaving the UK." (Roger Bootle, The Telegraph).
* 07 OCT 17 — "Spain's Article 155: the constitution's 'nuclear option' … Article 155 of the Spanish constitution would allow the government in Madrid to intervene in the running of Catalonia. But it is an extreme measure for exceptional situations which has never been invoked before." (Richard Connor, Deutsche Welle: Made for minds). [UPDATES : And, again, for a little further news here see "Spain takes step toward direct rule of Catalonia," in response to the latest actions of Catalan politicians. But see also "In Spain, Confusion And Uncertainty About Catalonia's Future."]
* 04 OCT 17 — "What an Independent Catalonia Would Do to the Map of Spain … The result of the recent referendum may have been overwhelmingly pro independence, that's because the turnout was relatively low, at just 42% [some reports say 43%]. The actual divide is much closer to fifty-fifty: a July poll put the Yes camp at 41% and the No camp at 49%." (Frank Jacobs, bigthink).
* 08 JUN 14 — "Thousands Stage Anti-Monarchy Protests Across Spain … A poll published by Spanish newspaper El Mundo in January found that less than half of Spaniards (41%) supported the monarchy …" (Aaron Akinyemi, International Business Times).
* 22 NOV 12 — "Catalan: a language that has survived against the odds … Repressed over the centuries by conquering powers, Catalan is now spoken by 9 million people … Catalan is not, as some believe, a dialect of Spanish, but a language that developed independently out of the vulgar Latin spoken by the Romans who colonised the Tarragona area. It is spoken by 9 million people in Catalonia, Valencia, the Balearic Isles, Andorra and the town of Alghero in Sardinia." (Stephen Burgen, The Guardian).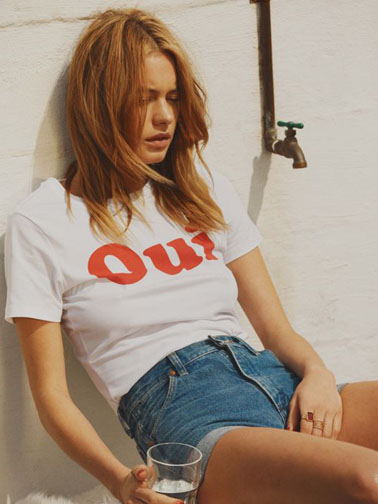 Finally, years ago I read somewhere (probably the New York Review of Books) that the English-speaking peoples know almost nothing about Latin America. Pondering various Catalonia-related articles over the past day or so, it has struck me that something similar could be said about Spain itself — which along with Portugal had a great deal to do with the invention of modern South America. For a very quick crash course on this front try these four Wikipedia articles :
* "Catalonia"
* "Flag of Spain"
* "Glorious Revolution (Spain)"
LFB UPDATE OCTOBER 14 : I have just bumped into a very short but (to me at any rate) also very helpful deep background piece on the state of the universe in Catalonia today in the 5 October 2017 issue of the London Review of Books.  It's by Giles Tremlett  — "a fellow of the Cañada Blanch Centre at the LSE and the author of several books, including Ghosts of Spain: Travels through a Country's Hidden Past and Isabella of Castile: Europe's First Great Queen."  Note, eg, Tremlett on the over-aggressive leader of the conservative People's Party (PP), Mariano Rajoy, who is now prime minister of Spain at large, and "widely regarded as the single biggest stirrer of separatist sentiment in Catalonia."
4. Why is there a different Canadian Thanksgiving anyway??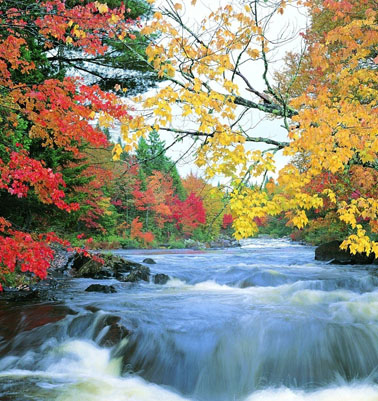 I don't think this is all that interesting a question, in fact. But I seem to have collected an uneven seven more or less related articles etc. See below. Meanwhile (a somewhat belated) Happy Canadian Thanksgiving 2017 (and best of luck to all of Catalonia, Spain, and Mélanie Joly) :
* "The odd, complicated history of Canadian Thanksgiving … Canada and America may argue over who was the first to hold a harvest festival, but both countries' approaches to the national holiday are similar."  Christine Sismondo, Maclean's, October 5, 2017. (One problem with this piece for me is that it has a few too many sentences like : "And in 1865, for example, the Globe and Mail ran an editorial calling for prayers to thank 'Divine Providence'." It is a little more than being too sticky about exact facts of the day, I think, to object that The Globe in Toronto was not actually merged with The Mail and Empire to form today's Globe and Mail until 1936. And only The Globe was actually in business in 1865 in any case. Someone who goes looking for a real-world 1865 newspaper called the Globe and Mail will never find it.)
* "Canadian Thanksgiving: An extremely factual origin story." Anne T. Donahue, CBC Comedy,  October 6. (Illustration by Jessica Campbell).
* Thanksgiving (Canada) … From Wikipedia, the free encyclopedia … "During and after the American Revolution, American refugees who remained loyal to Great Britain moved from the newly independent United States to Canada. They brought the customs and practices of the American Thanksgiving to Canada, such as the turkey, pumpkin, and squash."
* "Thanksgiving has roots, complicated history in Indigenous communities … 'All of our ceremonies have to do with giving thanks,' says U of W prof and Mohawk nation member Brian Rice." CBC News, Oct 7, 2017. "Many people are familiar with the story of the 'first' Thanksgiving in 1621, when British colonists in Plymouth, Mass., were aided by members of the Wampanoag nation … 'If you are part of a traditional-based culture that still retains some of those ceremonies, like the longhouse ceremonies of harvest, you'll continue it in that way. Although, perhaps you'll be bringing in cans of corn instead of the corn that you might have grown'."
* Happy Canadian Thanksgiving Weekend to all my family north of the border! Marcus Stroman @MStrooo6. 5:25 PM, 8 Oct 2017.
* "The first official, annual Thanksgiving in Canada was celebrated on 6 November 1879, though Indigenous peoples in Canada have a history of celebrating the fall harvest that predates the arrival of European settlers." (Canadian Encyclopedia).