Blue Jays 2022 : This year's lineup has World Series capability, but living up to that billing won't be easy
Apr 8th, 2022 | By
Rob Sparrow
| Category:
Sporting Life
SPECIAL FROM ROB SPARROW, HIGH PARK, TORONTO. APRIL 8, 2022.O the Joy of Opening Day 2022. Games provide distraction. In a world where one delicately navigates the atrocities and reckless tyranny in Ukraine, the continual struggle to cope with the ongoing complications and uncertainty of COVID-19, every little bit of joy matters. Baseball aficionados always find comfort in the rhythms of the game — its daily lessons of patience, persistence and humility. Now more than ever, amid a gloomy two-year drumbeat of upheaval and anxiety, we have the arrival of Opening Day, a moment of deliverance from our long period of privation.
Yet that moment did not seem so certain just a few weeks ago when owners and players were at a standstill, mired in a lockout that had gone on for months. The delayed start to spring training, and the specter of a shortened or canceled season, was almost too much to bear, another disquieting sign of these troubled times.
Locked Out for the Winter…
Tension between the owners and players dates back to the ratification of the previous Collective Bargaining Agreement (CBA) in 2016, which paved the way for an era rife with tanking, service-time manipulation and cost efficiency that prompted player salaries to decrease at a time of booming league revenues. The bitterness further escalated when the sides failed to come to a mutual agreement over the coronavirus-shortened 2020 season and boiled over during negotiations in the past offseason.
Player salaries had dropped over the past four seasons (from $4.1M in 2017 to $3.7M in 2021) despite growing league revenues that topped out at an estimated $10.7 billion in pre-COVID 2019. The significant rise in franchise values — which have almost quadrupled over the past two basic agreements — became a rallying cry for players and heightened their demand to claw back some of those gains and for a larger share of the pie.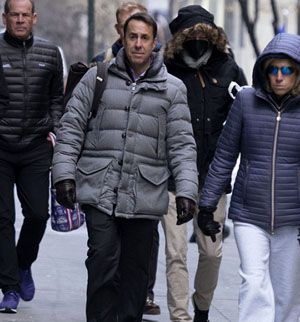 The players walked into bargaining asking for the moon but possessing a weak hand, not exactly the sort of combination that affects change. They outlined five key areas they wanted the new agreement to address – raising the Competitive Balance Tax (CBT) which has acted as a defacto salary cap on team salaries, getting players paid earlier in their careers, fixing service-time manipulation for rookies, preventing teams from tanking, and removing restraints on free agency compensation.
Perhaps it was under the backdrop of all the troubles going on in the world; the absurdities of haggling over the minutiae of how to splice up the almost $11 billion dollar pie, the prospect of further alienating the paying fan, and continual loss of the interest of the streaming millennial/Gen-Z audience, that nudged the Billionaire Owners and Millionaire Players to an agreement in early March.
The new five-year CBA includes increased minimum salaries from $570,500 to $700,000, a new pre-arbitration $50M bonus pool to reward the top young players in the game, a raise in CBT thresholds from $210 million to around $230 million, the introduction of a universal designated hitter for both leagues, the widest-ranging Draft lottery in pro sports, a system to prevent alleged service-time manipulation, and limits on the number of times (five) a player can be optioned in a season to address concerns regarding "roster churn." To finance the gains the players wanted the deal also includes new revenue streams for the sport by expanding the playoffs to 12 teams, and in following other sports (e.g. NBA, NHL) in the debasement of players uniforms and helmets with advertising patches and decals.
For Blue Jay fans, the one number that matters the most in the new CBA is the number 12. Under this years' expanded playoff setup, the Jays would have made the playoffs last year and would have played the White Sox to open the post season.
Just Short in 21…
Aww … what could have been … the Blue Jays in 2021 were outside looking in when their 91 victories fell one short of the Yankees and Red Sox and a potential three team Wildcard round. Yet their COVID disrupted journey in 2021 was indeed a tale of three cities. One that began in Dunedin, with a detour in Buffalo, before finally landing in Toronto in late July.
Perhaps it was this nomadic course, where they really were not the "home" team for most of the season, that more than anything else kept them out of the playoffs. Viz. the Jays were 10-11 at TD Ballpark in Dunedin, 12-11 at Buffalo's Sahlen Field before charging to a 25-11 finish over the last two months at the Rogers Centre.
Blue Jay manager Charlie Montoyo feels his players "don't get enough credit for what we did [while] not knowing where we're going to play, playing in Dunedin and then to Buffalo."
"When you think about it, you've got to move families, you've got to get new apartments and all that stuff," he added. "I don't think they get enough credit, our players. They never complained and that's why we almost made it to the playoffs and won 91 games."
Yet the season did not fall short on highlights. With Cy Young award winner Robby Ray and MVP-type seasons from Vladdy Guerrero Jr and Marcus Semien, along with league hit leader Bo Bichette. This wasn't just a Blue Jays team capable of winning the American League. This was a team that could have pushed for a World Series ring. This was a team with characters and character, with a new hero every day dawning the "Home Run Jacket"— the joy they brought to the field was palpable.
So many of the pieces came together like they rarely come together at any time on any team. The Blue Jays have been kicking around since that cold and snowy April day in 1977, and there haven't been many seasons — not even the World Series years — with a team that that explosive, magical, having so much fun.
Vladdy becomes a superstar…
One of the feel-good stories in baseball last year was the superstar breakout of Vlad Guerrero Jr. While his first two seasons were fine by most standards, questions swirled around Vlad Jr. Some were around his conditioning when he showed up at 2020 summer camp tipping the scales at a hefty 282 pounds. He then committed himself to arrive early every day to work getting himself into better shape, no simple task when trying to maintain strength and energy for the daily grind. Then over the winter in 2020, in his home Dominican Republic and on visits to the Blue Jays' player development complex in Dunedin, he focused on improving his agility, flexibility, explosiveness, and endurance.
When Vladdy arrived at camp in 2021 he had lost 42 pounds, and set about answering any of the lingering questions definitively. He finished first in home runs in the American League, first in runs scored, first in OPS, first in slugging, second in batting average, first in total bases, fifth in RBIs. Quite simply one of the greatest offensive seasons in Blue Jays history. His stature within the game was further heightened with a prodigious home run of Corvin Burnes at the MLB All-Star game, garnering him the MVP award, the youngest player to be so honoured.
Having already dealt with more than his share of expectations, and with hoisting the franchise at least partly on his back the way it was long envisioned, Guerrero knows better than to get too far ahead of things. He's finally found himself as a big-league superstar, establishing his place among the new generation of players taking over the game. "I'm a fast learner," Guerrero says. "Here, you really have to work very hard, stay focused on your routine, all the work, and just put in everything so that it goes the way you want. That was, for me, the difference. I learned the process very quick and it's just paying off right now. I can't really tell you if I'm going to get better than this, but all I can assure you and everyone is that I'm going to keep working very, very hard to try to get better."
The real Vladdy has arrived, now a perennial threat to win the Triple Crown and showing he could be every bit the monster that rampaged through the minor leagues as a teenager. It's not just the sum of the formidable package of hitting abilities that makes Guerrero one of the game's greatest talents, it's that he, much like his teammates, has so much fun showing it off.
Potent Lineup for 22…
In Vladimir Guerrero Jr. and Bo Bichette, the Blue Jays have two of the game's most exciting young players. When you add in George Springer, Teoscar Hernandez and Lourdes Gurriel Jr. it rounds out one of the game's best lineups. Last year the "Home Run Jacket" happy Blue Jays led the league in home runs and were third in baseball scoring over five runs per game. If OPS is the ultimate statistic for offensive players, the Blue Jays had three of the top eleven hitters in the American League, three of the top seven in batting average, and three of the top ten in slugging percentage.
One major subtraction from the Blue Jays lineup in the offseason was the loss of Marcus Semien to the Texas Rangers in Free Agency. To make up for some of the departed offence the Blue Jays traded for third-baseman Matt Chapman formerly of the Oakland Athletics. Chapman is a three-time Gold Glove winner (2018, 2019 and 2021) and was an All-Star in 2019. He has spent all of his five seasons with Oakland, with a .243 career batting average, although last season he batted just.210, with 27 home runs and 72 RBIs, while striking out more than 200 times — a number which would have been a Blue Jay record … [Cw editors' note : CLICK ON "Read the rest of this page" AND/OR SCROLL BELOW FOR MORE ON POTENT LINEUP, 2022 AND 1993, PITCHING A KEY, VLAD ON 2022, THE NEW SPORTS GAMING IN ONTARIO, AND A COMPLEX PREDICTION] …
The deal is reminiscent of the one from November 2014, when Brett Lawrie headlined a package the Blue Jays sent to the Athletics for another third baseman, Josh Donaldson. Freed from Oakland's pitcher-friendly confines, Donaldson went off during the magic 2015 season that earned him American League MVP honours. Chapman may very well benefit similarly from joining a daunting offensive lineup in the offence-friendly American League East.
More important than just the offense is what Chapman brings on the defensive side. Last year, the Blue Jays collectively ranked 13th in the majors in Runs Prevented at third base, a metric that translates outs into runs saved. Tied for first in the majors were the Athletics, who had 150 games from Chapman who is known throughout the league as a superb fielder. "I've played against him enough to know that you really don't want to hit the ball to him," said Blue Jay George Springer. "Matt's awesome. He can hit. He can hit for power. I've seen pretty much all aspects of his game for a long time. Pumped to be on his side for once."
One noticeable deficiency in the Blue Jay lineup of 2021 was the absence of a left-handed hitter to even out the right-handed hitting dominant lineup. They had a major-league low 1,102 plate appearances from left-handed batters in 2021, 518 fewer than the nearest club, the St. Louis Cardinals. To help balance out the lineup the Blue Jays traded outfielder Randal Grichuk to the Colorado Rockies for outfielder Ramiel Tapia.
In swapping Randal Grichuk's high-power, low-on base, right-handed bat for Raimel Tapia's high-contact, low-whiff, left-handed one, the Toronto Blue Jays feel they're addressing multiple roster deficiencies at once. They've made their lineup more balanced adding a contact bat that can consistently put balls in play. They've also given manager Charlie Montoyo a late-game pinch-running option, and added a fourth outfielder who they can use in centre field behind the oft-injured George Springer.
"We feel it's important to have balance and not just the same type of hitters up and down your lineup, so some players that are more batting average driven and some players that are more on-base driven with plate discipline," GM Ross Atkins added. "Having both is exceptionally powerful and having a combination of all of those things is ultimately what we're striving to do."
2022 Blue Jays and 1993 Jays
Offence should not really be a problem for the 2022 Blue Jays and brings to mind another high-powered Blue Jay team from the World Series glory years of the early nineties. The everyday lineup of the Blue Jays this season matches up very well against the 1993 Jays, the last Toronto team to win the World Series.
That team had John Olerud at first base, Roberto Alomar at second, Tony Fernandez at shortstop, and Ed Sprague at third. This season, the Jays have Vladimir Guerrero Jr. at first, Cavan Biggio at second, Bo Bichette at shortstop, and Matt Chapman at third. Advantage Guerrero, great as Olerud was, and advantage Bichette at short, and probably Chapman in the infield, because of his great defence, while only definitive advantage to that '93 team goes to the extraordinary Alomar at second.
The '93 outfield had the artistic and incomparable Devon White in centre field, World Series hero Joe Carter in right and Ricky Henderson in left. George Springer is better offensively than White was, while Teoscar Hernandez and Lourdes Gurriel Jr. match up rather well against Carter and an aging Henderson. Pat Borders vs. Danny Jansen behind the plate seems like something of a wash. The one big difference between the '93 Jays and this year's version : Paul Molitor was the DH on the World Series team while the Blue Jays will go with a DH by committee headed by Alejandro Kirk. Molitor was an exceptional leader that year and a great hitter who ended up with a plaque in the Baseball Hall of Fame in Cooperstown N.Y.
The '93 Jays went on to win 103 games, 95 in the regular season, and eight more in the playoffs. This Blue Jays team is more than capable of putting up those numbers. Being more than capable is nice. Doing it, that's the challenge. The Jays have managed to get to the World Series only twice in their history, in back-to-back seasons '92 & '93. Never before that, never since. This year's lineup has World Series capability, but living up to that billing won't be easy.
Pitching will determine how far they go…
The 2022 Blue Jays will feature a starting rotation that many pundits are referring to as the best in the American League. Jose Berrios, Kevin Gausman, Hyn-Jin Ryu, Alek Manoah and Yusei Kikuchi make up the deepest and most talented rotation that the Blue Jays have had in decades. It's a far cry from back in 2019, when the rotation was so thinthat manager Charlie Montoyo was left pointing to "an opener and a guy" as his next day's probable starter.
A year ago at this time, the Toronto Blue Jays' rotation was also somewhat of an enigma. It was Hyun Jin Ryu, a pair of reclamation projects with fairly low expectations in Robbie Ray and Steven Matz, and a collection of prospects and depth arms. Both Ray and Matz performed much greater than expected, with the former winning the AL Cy Young, and both parlaying their success in 2021 for Free Agency riches with other teams.
The Blue Jays began to lay the ground work for this years' rotation at the trade deadline last year. In search of a young long-term ace, the Jays sent two of their top three prospects to Minnesota for 27-year old Jose Berrios, and he did not disappoint in his two months in Toronto. The Puerto Rican righty registered a 3.58 ERA across 12 starts, getting better as the season went on, completing at least six innings in nine of those outings as he continued to show his trademark ability to consistently pitch deep into games.
The Blue Jays reaffirmed their commitment to Berrios by agreeing to a $131-million, seven-year extension in the offseason. The deal matched Vernon Wells' $126-million, seven-year extension for the longest deal in franchise history, and is the biggest contract they have given to a pitcher. The move is also significant on a number of fronts, first and foremost in how it locks down an ace starter through the period of contractual control (aka The Championship Window) for Vladimir Guerrero Jr., and Bo Bichette, who will be eligible for free agency after 2025/26.
From the team's perspective, it's outstanding. Berrios is durable, effective, dedicated and hasn't missed a start in four years. He pairs a put-away curveball with strong command of two fastballs and a changeup that neutralizes left-handed hitting. If he stays healthy and continues on his current trajectory, the 27-year-old could one day be known as Puerto Rican pitching's greatest. While the island has a rich history of producing catchers, infielders and outfielders, there has never been a Puerto Rican pitcher who developed into a star in the big leagues. It made it all the more special that Berrios received the message that he was starting this years' Opening Day from manager Charlie Montoyo, a fellow Puerto Rican.
The Blue Jays also made a big splash in free agency landing starting pitcher Kevin Gausman on a five-year, $110 million contract. Gausman was a reliable back-end starter early in his career, but he took it to another level a couple years ago upon joining the San Francisco Giants, who helped him fine-tune his splitter to form a devastating combination with his four-seam fastball.
Gausman made his first All-Star team last year, finishing sixth in NL Cy Young Award voting and became one of the most coveted free agents on the market He struck out a career high 227 hitters across 192 innings, limiting opponents to just 150 hits in the process. The out-pitch is his dominant splitter, a pitch that Gausman threw a career high 35.3 per cent of the time in 2021, holding hitters to a .131 batting average. One can make an argument that Gausman doesn't only throw the game's best splitter — but the game's best single pitch. The .192 xwOBA hitters managed against it in 2021 was the lowest of any MLB offering. Heading into his age 31-season, Gausman seems to be peaking to an elite level.
Rounding out the offseason additions is Yusei Kikuchi, the 30-year-old is coming off his best season as an MLBer, having posted a 4.41 ERA over 157 innings with a decent 24.5 per cent strikeout rate and excellent 48.4 per cent groundball rate. Kikuchi throws a mid-90's fastball with a hard cutter, downward-moving slider, and changeup that flummoxes right-handed hitting. These are the building blocks of a solid MLB starter, and one need only look at Kikuchi's first half in 2021 — he carried a 3.18 ERA through his first 15 outings before regressing somewhat in the second half.
The signing of Kikuchi is not so dissimilar from the state Steven Matz was in prior to the Blue Jays acquiring him last off-season — a left-hander with a hard fastball and useful secondaries, who needed to make adjustments to mitigate hard contact and keep the ball in the yard. The Blue Jays are betting on pitching coach Pete Walker having the solutions that Kukuchi needs to be as a serviceable starter that rounds out their rotation.
As starting pitchers are not going to be stretched out as much as they would be with a normal spring training, there will be greater demand placed upon the arms the Blue Jays have in the bullpen. Really, the only thing you can reliably predict about relievers is that you're going to need an awful lot of them. The Blue Jays used 33 pitchers in relief last season. The Tampa Bay Rays, the 2021 AL leader in bullpen ERA (3.24) and vanguards of the modern era's evolving methods of pitcher deployment used 34 pitchers.
In big-bearded, bigger-armed Jordan Romano, from up the 404 in Markham, the Blue Jays have developed a weapon essential for any team with legitimate designs on contention — a lights-out closer. Romano led all American League relievers in win probability added last season, using a fastball that averaged 97.5 mph and a slider that generated a 36.5 per cent whiff rate to pile up strikeouts, force soft contact, and leave no question that the ninth inning is his alone.
And while they aren't marquee names, Tim Mayza, Yimi Garcia, David Phelps, Ryan Borucki and Nate Pearson give Blue Jays manager Charlie Montoyo solid options with which to get the ball through high leverage spots. Mix in Adam Cimber and Trevor Richards, two capable veterans who can clean up messes and carry leads through middle to late innings and the Blue Jays have constructed a versatile relief corps that ought to be able to shorten games.
2021 the trailer … 2022 the movie …
After missing out at a chance of the postseason by a single game last fall, the Blue Jays are set to play their first full season in Toronto since 2019 with the best team the franchise has fielded in a long time. As Vladimir Guerrero Jr. said in spring training, "Last year was the trailer. What you are going to see this year is the movie."
All of that is borne out of motivation from "the momentum that we finished last season with," manager Charlie Montoyo said. "We're ready. We were one of the best teams in baseball and of course, we ran out of schedule, but that's how they feel right now. They feel good about themselves and what they did last year."
Analytic projection systems have them poised to appear in this years' postseason, with FanGraphs' giving them a whopping 89.6% chance of making the playoffs, while Baseball Prospectus has their playoff odds at a still healthy 75.3%. Baseball pundits echo this sentiment putting them right up there with the Yankees, Astros and White Sox to represent the American League in this years World Series.
Right now, this is the most golden moment of all — one where everything seems possible for the Jays. There are big expectations north of the border, voiced by ace Jose Berrios : "We're here for a purpose. For a reason. We want to bring that win for the city. We're looking forward to having a great season, bringing a lot of happiness and energy for the fans in Toronto."
Counterweights Bonus…Ontario Wagering entering a new landscape…
If you've turned on your television lately you can't help but trip over the ads. They are everywhere. There is Wayne Gretzky pushing one gambling outfit, Susie from Curb Your Enthusiasm pushing another. There are hockey stars Auston Matthews and Connor McDavid doing commercials for another group, and if you watched the Winter Olympics, BetRivers spokesman Dan O'Toole is likely haunting your dreams. Earlier this week we turned the page on a new chapter for sports betting in Ontario when several sportsbooks officially announced their arrival in the province. FanDuel, PointsBet, theScore Bet and Coolbet tweeted announcements this Monday that they are now live in Ontario. Meanwhile, several other operators are expected to join the Ontario market in the coming weeks.
The genesis for this was the passing of Bill C-218 by the Senate last August, a private member's bill that amends Criminal Code provisions around gambling on single sports games — which had been illegal except for horse racing — in a bid to win back customers from offshore sites, US casinos, and illegal bookmakers, that garner more than $5 billion from Canadian bettors each year, according to the Canadian Gaming Association.
Similar legislation had zipped through the House of Commons with all-party support nearly a decade ago but foundered in the Senate and died when an election was called in 2015. A second attempt by New Democrat MP Brian Masse also failed after the then-Liberal majority voted down his private member's bill in concert with Conservatives in 2016.
Under the new legislation, each province is allowed to develop its own rules and ecosystems for sports betting. British Columbia was the first out of the gate, offering it though its provincially run PlayNow lottery system. In Ontario, Doug Ford's Progressive Conservative government chose to delay opening the floodgates to the free market till April 4. Dozens of companies have registered to launch, ranging from giant U.S. platforms such as BetMGM and Caesars to local startups such as NorthStar Bets, run by the new owners of the Toronto Star.
The opportunity is tantalizing. Sports betting has long been legal in Britain and Europe, and it's a big business. In 2020, Denise Coates, the founder and head of the UK-based Bet365 platform, took home £421-million ($699-million). The provinces are also looking to cash in on the action if some of the recent examples of US states is any indication.
In New York State, when legalized sports gambling began in January, the first month was rather stunning. More than $1.6 billion was bet legally. This is rather remarkable considering that most gamblers who wanted to bet previously would have found a way to do it where necessary. At the end of March, New York had already taken in some $80 million from the tax on sports gambling. Almost all of this tax revenue goes to fund education — far more than the $49 million that the state budget office initially estimated it would receive in the first three months of 2022. That estimate has recently been increased to $110 million, and the state also collected some $200 million in license fees from operators. If anything like that happens in Ontario, no one will be happier than the provincial government, which will have found a source of revenue they should have discovered years earlier.
Sports Leagues change their tune…
Not so long ago, single-game sports betting was still frowned upon in Canada and the US. The pervasive fear on this side of the Atlantic was that it would tarnish the beauty of sport. "We've been very open about our position that we oppose legalized sports gambling," NFL commissioner Roger Goodell said back in 2015. "We think the integrity of the game is the most important thing." The origins of this view were multifaceted, but often rooted back to some high-profile cases in which coaches or referees were involved in betting scandals. Former Cincinnati Reds manager Pete Rose got a lifetime ban from Major League Baseball in 1989 for betting on games while he was the team's manager, and in 2007, NBA referee Tim Donaghy was convicted for betting on games in which he officiated.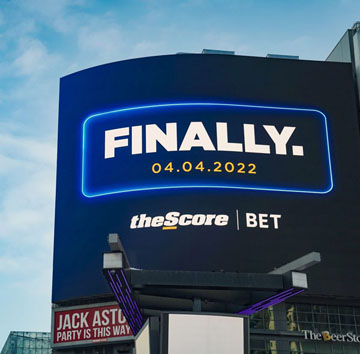 Because of these fears, any sports betting in Canada had to be offered through multigame parlays, in which bettors try to predict the outcome of several games at once. A common bet made through Ontario's Pro-Line system would require choosing the winners of three NFL games in a weekend. The thinking was that it would be far too difficult to fix multiple events.
But in May, 2018, the US Supreme Court overturned a federal ban on sports betting, and 30 states have since legalized the business and professional leagues have changed their tune. Sports leagues also now embrace single-game betting and other forms of sports wagering. Fantasy sports — in which users assemble imaginary teams of real players — have shown that engagement spikes when fans have even just a little skin in the game. To get in on the gold rush, the NFL partnered with four approved sportsbooks last year, and the league said it expected to bring in US$270-million of revenue from gambling deals last season — a figure that could rise to US$1-billion by the end of the decade.
Another part of the rationale driving the push into sports betting is demographic. "We see that the audience for sports betting is a young, millennial, Gen-Z audience," said Mitesh Mehta, the SVP of betting, gaming, and strategic partnerships for NBC Sports.
Broadcasters and leagues have been grappling with how to engage younger viewers, who don't tend to sit and watch entire games in the same way as previous generations. "It's every media company's goal to get younger, and the way we do that is by getting into the normal utility and consumption of a younger audience. And we believe sports betting is a great tool to do that. Over time, sports betting content is going to be sports content," said Mehta, "It's going to be one and the same."
A Closing Proposition…
With that in mind, and to assist the new Ontario sports bettors looking for some extra pony money, I dusted off on my 2019 counterweights annual report* that talked about the two Baseball statistics of Cluster Luck** and Pythagorean Winning Percentage as a determinant of future winning performance:
| Year | Hits | Runs | Hits Against | Runs Against | Expected Wins* | Actual Wins | Cluster Difference | Next Year Expectation | Next Year Actual | Result |
| --- | --- | --- | --- | --- | --- | --- | --- | --- | --- | --- |
| 2009 | 1516 | 798 | 1509 | 771 | 82.4 | 75 | -7.4 | MORE | 85 | CORRECT |
| 2010 | 1364 | 755 | 1407 | 728 | 81.2 | 85 | 3.8 | LESS | 81 | CORRECT |
| 2011 | 1384 | 743 | 1433 | 761 | 78.8 | 81 | 2.2 | LESS | 73 | CORRECT |
| 2012 | 1346 | 716 | 1439 | 784 | 75.2 | 73 | -2.2 | MORE | 74 | CORRECT |
| 2013 | 1398 | 712 | 1451 | 756 | 77.4 | 74 | -3.4 | MORE | 83 | CORRECT |
| 2014 | 1435 | 723 | 1400 | 686 | 83.9 | 83 | -0.9 | MORE | 93 | CORRECT |
| 2015 | 1480 | 891 | 1353 | 670 | 94.6 | 93 | -1.6 | MORE | 89 | INCORRECT |
| 2016 | 1358 | 759 | 1340 | 666 | 86.3 | 89 | 2.7 | LESS | 76 | CORRECT |
| 2017 | 1320 | 693 | 1460 | 784 | 72.7 | 76 | 3.3 | LESS | 73 | CORRECT |
| 2018 | 1336 | 709 | 1476 | 832 | 71.4 | 73 | 1.6 | LESS | 67 | CORRECT |
| 2019 | 1299 | 726 | 1450 | 828 | 71.3 | 67 | -4.3 | MORE | 32/86 | CORRECT |
| 2020 | 516 | 302 | 517 | 312 | 29.5/80 | 32/86 | 2.5/6 | LESS | 91 | INCORRECT |
| 2021 | 1455 | 846 | 1257 | 663 | 98.7 | 91 | -7.7 | MORE | TBD | TBD |
Notwithstanding the two outliers in the above chart (the first in 2015/16 the result of change in management and the beginning of the late teens purge of veteran talent and the second 2020/21 the result of the COVID shortened season and corresponding low sample size), 2021 looks very much like 2009. In 2009, the model deemed the Jays very unlucky as they should have won 82.4 games but they only won 75 games. That negative 7.4 cluster luck, meant that all things being equal, the Blue Jays should have expected to win more than 75 games in 2010, which they did led by slugger Jose Bautista totalling 85 victories, 10 more than in 2009.
In 2021 the Blue Jays once again were stricken with a negative 7.7 cluster luck, the cluster difference was more than any number that has been recorded (positive/negative) in the dozen years of analysis. The model thus expects a positive regression to the mean, and that the Blue Jays should win more than the 91 games that they did win in 2021. For those who look to take advantage of the change in the new provincial legislation, the Pinnacle Sportsbook has the over/under for Toronto Blue Jays wins listed at 91.5 for 2021. Pursue at your own risk and best of luck for the new season.
Rob Sparrow is a Toronto marketing analyst and noted local authority on the sporting life.
Notes
Cluster Luck Pythagorean Expected Wins Formula: ((0.5Hits^1.83)/(0.5Hits^1.83 + 0.5*Hits Against^1.83) + (Runs^1.83)/(Runs^1.83 + Runs Against^1.83)) /2