Why "Gone Fishing" still seems the most sensible response to the midsummer madness of the WE imbroglio in Ottawa
Jul 31st, 2020 | By
Citizen X
| Category:
In Brief
EMAIL FROM CITIZEN X, OLD SANDY COVE, ON : Marie-Danielle Smith at Maclean's has published two different accounts of Prime Minister Justin Trudeau's unusual appearance before the Finance Committee of the Canadian House of Commons yesterday.
One – the more drearily conventional (and overly rhetorical) – is called : "Three key takeaways from Justin Trudeau's testimony."
The other – to me an ultimately much more honest and accurate satirical account – bears the headline : "Prime Minister, how much broccoli did your family eat? In detail!"
I have also recently been encouraged by undeniable evidence that I am not the only ordinary Canadian voter who profoundly fails to see the point of the deep attention the federal opposition parties, and so much of the mainstream media, are devoting to the so-called WE Charity controversy. (Or "WE Scandal" if you're seriously just trying to stir up the dust.)
On July 27 the Angus Reid Institute reported : " One-third of Canadians, mostly CPC supporters, but also one-in-five New Democrats, say We scandal will have a major impact on Liberal govt. Two-thirds say it won't leave much of a mark."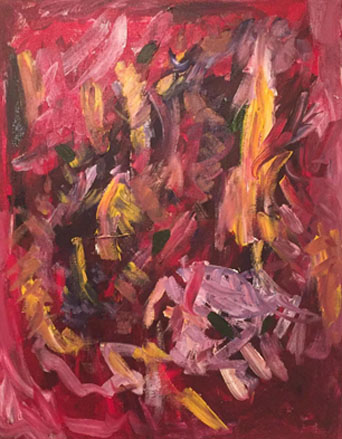 I am certainly among the two-thirds here. Even so, the most distressing thing to me is that Canadian political culture does have a long and still too potent "scandal tradition." It goes all the way back to the Pacific Scandal that brought John A. Macdonald's (and George-Etienne Cartier's) founding government of the 1867 Canadian confederation down in 1873.
In much more recent memory, it was to no small extent the so-called Liberal sponsorship scandal that finally led to the first minority government of Stephen Harper's new Conservative Party of Canada in 2006. And then last year it quite arguably was the SNC-Lavalin affair that demoted Justin Trudeau's majority government of 2015 to his current minority government of 2019.
So in at least one sense it is all easy enough to understand. The opposition politicians are still playing this increasingly crazy game because it still seems to work – at least well enough to win enough followers among political activists, journalists, and even managing editors of blogazines.
Latest polling does show that "WE Controversy undermines Liberal support and confidence in Morneau & Trudeau"
In the latest Leger poll, eg, the New Democrats are up to 20% (the point at which they traditionally become serious trouble for Liberal majority governments). So NDP MPs are joining the Conservative official opposition with some vigour, even though Angus Reid finds that 80% of New Democratic voters believe the WE controversy "won't leave much of a mark" on the Trudeau Liberal minority government.
Personally, I would like to see Canadian political culture move much further away from its still too potent "scandal tradition." I think our current public debate has become too obsessed with "how much broccoli" did the prime minister's "family eat."
But I know that there are, to take just one immediate case in point, those among the counterweights editors right here who believe the tradition's focus on especially financial corruption in government remains important.
And for continuing evidence that scandal-mongering does work in Canadian politics even today, the latest polling certainly shows that, whatever else, the WE Charity controversy has already done some significant damage to both the federal Liberals and PM Justin Trudeau.
See, eg : Philippe J. Fournier 's "The end of the Liberals' pandemic bump: While the Liberals still hold a solid lead over the Conservatives, a host of new polls shows the party beginning to shed support" (July 26) ; and Éric Grenier's "Polls suggest Liberals would still win an election despite WE controversy – but only if the bleeding stops … Liberals' handling of the COVID-19 pandemic has given them a cushion that might not last" (July 29).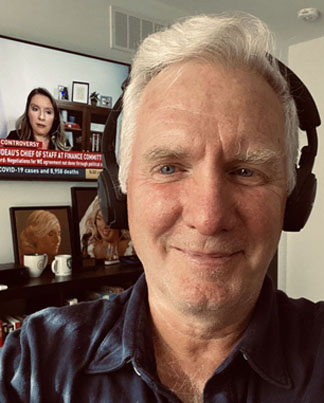 The latest and harshest polling evidence as I write is Bruce Anderson and David Coletto's "WE Controversy undermines Liberal support and confidence in Morneau & Trudeau" from Abacus Data. (Published July 30 – and to me the most striking new polling point here is Libs 36%, Cons 35%, NDP 19% in Ontario!).
The wise and seasoned Bruce Anderson's views on both the latest Abacus polling and the prime minister's Finance Committee adventure yesterday can also be heard on Peter Mansbridge's Bridge podcast. Mr. Anderson's critical views on the government and its harsh polling numbers may be especially convincing because he has seemed largely friendly to the Trudeau Liberals.
I find his assessment of the raw partisan politics convincing as well. I won't try to summarize. (Listen towards the end of the podcast.) Bruce Anderson generally believes that Mr. Trudeau and his government (and finance minister) are now on tricky ground in Ottawa. But I think it's fair to say that he also expects the Trudeau minority government will survive to fight another election!
"Gone Fishing" still makes the most sense to some of us (and kudos to Andrew Cohen on vacation in Ontario's near north)
As for my own views, like at least a few others on this site I've gone fishing. It is our brief Canadian summer. And I'm still trapped in the cushion acquired by the Liberals' handling of the COVID-19 pandemic. I don't think anything remotely like the kind of financial corruption that would bother me has taken place in the WE Charity controversy.
I have also lately been reading a recent article by a former Director of the US Office of Government Ethics. Very broadly, it tells how the entire "ethics" regulatory structure erected in the wake of Watergate has proved very weak at best in even just moderating the quite blatant corruption of the Trump administration. And this has raised doubts in my mind about the Canadian analogues for this structure.
At worst I can't help wondering : has all this alleged ethics regulation just been a kind of ultimately ineffective and confusing blind alley, from its very beginnings in the late 1970s? (Not in one sense, no doubt, but …)
Yes we want our political leaders to be high-minded about their work in government – as so many of us at least think we do try to be about our citizenship. But to me that doesn't mean obeying a lot of complex accounting rules that it can take months of investigation to assess.
It means working hard instead on the real-world future of the country, in the interest of those who former Progressive Conservative Prime Minister John Diefenbaker (1957—1963) called "My Fellow Canadians"
The always intriguing journalist-academic Andrew Cohen touched on just what I have in mind this past Wednesday, July 29, in an Ottawa Citizen piece called "Canada's past – and future – in Ontario's near north."
As Professor Cohen concluded : "If geography is destiny, Canada is the future. If we are a country that can accommodate 100 million souls, as some have predicted, they could go to North Bay, Sudbury, Timmins, the Sault, Thunder Bay and places in between. In a new economy, where people can work anywhere, it may happen … Before then, we have to build again … "
I just think it would make a lot more sense if MPs from all five parties in the present democratically elected Canadian parliament spent a lot more time on subjects like this. There's very little about the WE Charity controversy that has anything serious at all to do with the Canadian future (beyond who's going to win or lose the next federal election, of course).