Admiring The Tyee's quest to "Consider Changing the Name of British Columbia" in the wilds of central Canada
Jun 24th, 2020 | By
Counterweights Editors
| Category:
Canadian Provinces
CW EDITORS : According to CTV News this past Monday : "Pandemic has provided chance to reshape Canada's future, PM says." At somewhat greater length Justin Trudeau urged :
"If this pandemic has been an unprecedented challenge for our country, it has also been an important opportunity to figure out what really matters in our communities, to have meaningful conversations about how we can take care of those around us, and perhaps above all, to think about what kind of future we want to build together."
Anticipating the PM's words by six full days, on June 16, 2020 in the always interesting online magazine from Canada's Pacific Coast known as The Tyee, Crawford Kilian urged "We Should Consider Changing the Name of British Columbia … Let the discussion, and your suggestions for a new name, begin."
Changing the name of BC (beyond just using the two letters, somewhat in the manner of some Canadian banks today, eg, "TD" for the musty "Toronto-Dominion") is a concept that most of us in this counterweights global head office on the northwest shore of Lake Ontario have been quietly supporting for literally several decades (or more!).
As Mr. Kilian explains, the present name British Columbia "fails to acknowledge the Indigenous Peoples here before Europeans arrived, implicitly honours England's racist colonizers, and explicitly lionizes Christopher Columbus. If ever there was a moment to rebrand, it is now."
On a very hasty survey of the comments to "We Should Consider Changing the Name of British Columbia" so far, we kind of like Dave Pollard's suggestion : "I kind of like Klahanie. Chinook indigenous word meaning the Wild Land."
There is much precedent for Indigenous names in Canada today as well. As commentators on Mr. Kilian's article note, "Canada" itself is almost certainly an Indigenous word. (Iroquoian more exactly — though as in many such cases the exact meaning seems frequently contested.)
Yet just changing to an Indigenous name for a Canadian province is not enough for an altogether serious and (as the Constitution Act 1982 puts it ) "free and democratic" rebranding of the "kind of future we want to build together" in 2020.
Consider, eg, the Canadian provinces of Manitoba and Ontario – both of which are already Indigenous names (though, it appears, Algonquian rather than Iroquoian – or Chinook).
Their current parallel problem is their provincial flags. They are each obsolete versions of the old British Red Ensign that used to serve as a flag for the old British Dominion of Canada – before the Canada of today gave itself its own independent flag in 1965.
We might not quite say about the current Manitoba and Ontario flags what Crawford Kilian has said about the name "British Columbia" – that a flag of this sort "implicitly honours England"™s racist colonizers."
It does nonetheless stand for what might in an older lexicon be called "British Supremacy" – a sub-species of the "White Supremacy" or even "European" or "Western Supremacy" that the global village is now suddenly and happily altogether abandoning (well hopefully …), in the midst of the COVID-19 pandemic of 2020 (and who knows how much beyond?). And rightly so!
We"™d agree that changing the name of British Columbia is a more important issue than changing the Manitoba and Ontario flags, as across Canada today we start to think again about what kind of future we want to build together, beyond COVID-19 and the lessons it is teaching us.
We"™d agree as well that (as also noted in the comments to Mr. Kilian"™s BC article) politely waving goodbye to Canada"™s old theoretical attachment to the British monarchy, in the Constitution Act 1867, is the very last and most crucial step in the wider "rebranding" exercise to which Mr. Kilian is at least implicitly pointing for Canada at large. (On models clear enough in the experience of such other former British dominions as Ireland and India.)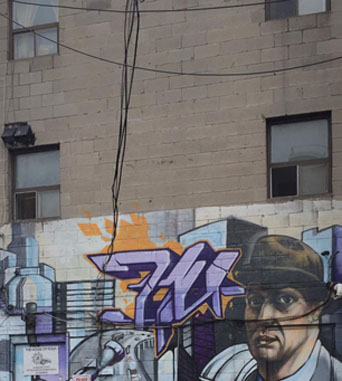 Our counterweights website is replete with testaments to our thoughts on all this. But who knows? Maybe various things like changing the name of British Columbia have to happen first … ??
Of course many still urge that none of the political symbolism involved in all such debates finally matters practically. We"™d submit that the experience of COVID-19 shows just the opposite.
Our governments – federal, provincial, and municipal – have worked as well as they have in this pandemic because they all know that at bottom the people who finally count are the people who elected them to office, in our free and democratic society of the 21st century.
Such earlier steps forward as the Canadian flag of 1965 and the Constitution Act 1982 (with its accompanying Canadian Charter of Rights and Freedoms) have helped make this clear. But there is still more work to be done.
The way to further strengthen our government institutions for the ongoing challenges ahead is to continue rebranding Canada with a more up-to-date political symbolism, that openly supports and sustains our modern federal parliamentary democracy, and the practical benefits it brings to all our diverse human communities today.
For the time being it"™s great to hear that Canada"™s Pacific Coast is starting to "Consider Changing the Name of British Columbia."
To contribute seriously to this debate we Canadians who currently live elsewhere would at the very least have to move to BC. Meanwhile, as sympathetic fellow citizens from another province we can cheer the real participants on – a happy fresh breeze from the very far west, which welcomed Hawaiians to the multiracial Fur Trade in Canada in the first half of the 19th century.