Getting real about Harry and Meghan in Canada 2020 (or is this really the future we want to go back to?)
Jan 18th, 2020 | By
Randall White
| Category:
In Brief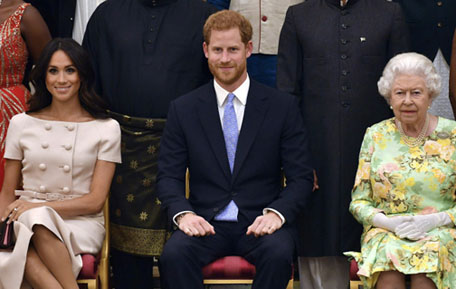 From a Canadian point of view, it probably does make some kind of sense that, as the Queen has recently informed us, Harry and Meghan will be going through "a period of transition in which" they "will spend time in Canada and the UK."
As suggested by Philippe Lagassé, described in the New York Times as "an expert on the British monarchy at Carleton University in Ottawa," this particular royal transition in Canada strikes at least some residents of the place as a "vindication of the Canadian way of life."
Yet Mr. Lagassé, in his talk with the Times' "Canada correspondent" Dan Bilefsky, also "floated a view that, hypothetically, the federal Parliament could make Harry and Meghan king and queen of Canada."
But "he stressed that a majority of Canadians would be unlikely to support that." And "support for the monarchy generally remained lukewarm at best in a country where many viewed constitutional ties to the crown as a historical relic rather [than] a necessity."
At the same time, according to another source : "More than 60 per cent of Canadians said they support the appointment of Prince Harry to governor general, a Postmedia poll has found."
Or, more exactly : "In a poll conducted for Postmedia by Dart and Maru/Blue Voice Canada, 61% of Canadians said they support Harry taking on the iconic government role … Even 47% of Quebec respondents thought it would be a good idea."
There are two main answers to what is wrong with this poll – especially if you share my own grass-roots hopes and passionate aspirations for the future of an independent Canadian republic, rooted in the "free and democratic society" already alluded to in the Canadian Charter of Rights and Freedoms that begins the Constitution Act, 1982 :
(1) Monarchist bias of the poll conducted for Postmedia by Dart and Maru/Blue Voice Canada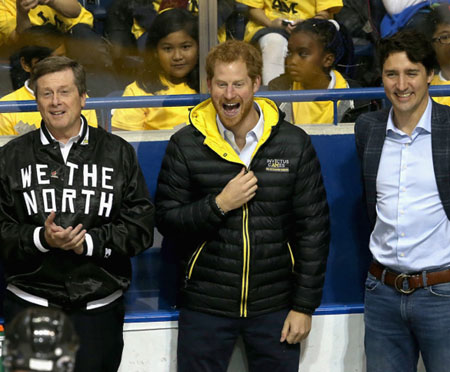 The Dart and Maru/Blue Voice Canada poll which finds 61% of Canadians would support a Governor General Prince Harry is, on any careful examination, closer to monarchist political ideology than to any (more or less) objective political science.
Consider, eg, the question the pollster's online panel was actually asked:
"As you may know, the current governor general of Canada is former astronaut Julie Payette who was appointed in 2017 and would normally conclude her service by 2022. The role of the governor general is to represent the monarch and to act as Canada's head of state. A member of the royal family may serve in this position.
"The Queen's grandson, Prince Harry, has often visited Canada and his wife Meghan lived in the country for years. Given this, how supportive would you be in having Prince Harry serve as the next Governor General of Canada? … [Choose One] … Very, Somewhat , Not very, Not at all."
Only 28% of the online panel, Canada-wide, were "Very Supportive" here. You have to add the only "Somewhat Supportive" group to come up with 61%. And people such as myself are bound to wonder how all the results might have changed, if the Dart and Maru/Blue Voice Canada panel had been asked a more historically exact question from the second sentence on ; eg :
The role of the "Governor General and Commander in Chief of Canada" is to serve as de facto head of state for our present Canadian parliamentary democracy.
From Canadian confederation in 1867 to 1952 governor generals of Canada were British aristocrats. Prince Arthur, the Duke of Connaught, and the third son of Queen Victoria, was the first member of the British royal family to serve as Governor General of Canada (1911—1916). The former Prince Alexander and subsequent Earl of Athlone, who served as Governor General of Canada 1940—1946, was the uncle of King George VI (the present Queen Elizabeth II's father). The Earl's wife, Princess Alice, was a granddaughter of Queen Victoria.
From 1867 until 1931 Canadian governor generals were appointed on the advice of British prime ministers. Since 1931 they have been appointed on the advice of Canadian prime ministers.
Vincent Massey was appointed as the first Canadian Governor General of Canada in 1952. And "from that day the Governor General has always been a Canadian citizen" – not a British aristocrat or a member of the British royal family. Given all this how supportive would you be about having the current British Prince Harry serve as the next Governor General of Canada?
(And on a very final note here, if Dart and Maru/Blue Voice Canada had been impressively accurate in their 2019 Canadian federal election prediction, three days before the actual vote took place, we would now have a Conservative instead of a Liberal minority government in Ottawa in 2020 – and Justin Trudeau would not still be the Prime Minister of Canada who appointed the current Governor General Julie Payette!)
(2) The different perspectives of the independent Angus Reid Institute poll
The second main answer to what is wrong with the Dart and Maru/Blue Voice Canada poll which finds 61% of Canadians would support a Governor General Prince Harry comes in the form of another still more recent opinion poll on the broad Harry and Meghan subject by an older, more established polling organization. (Though also one with an arguably somewhat conservative tilt, even if it is formally non-partisan?)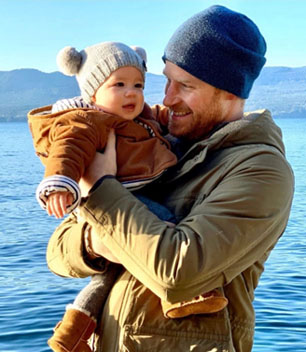 The independent Angus Reid Institute "conducted an online survey from January 13 — 14, 2020 among a representative randomized sample of 1,154 Canadian adults who are members of Angus Reid Forum." The poll asked various questions about Harry and Meghan and the British monarchy in Canada more generally.
Almost all the results are worth contemplating at length. (CLICK HERE, eg.) But the responses to two questions in particular cast quite different light on the subject than the Dart and Maru/Blue Voice Canada monarchist poll about Prince Harry as a potential Canadian governor general.
The first question highlights what seems the most controversial aspect of Harry and Meghan's forthcoming time in Canada. It asked : "There will be security and other costs associated with having members of the royal family here. How do you feel Canada should handle this?"
Only 3% of the 1,154 Canadian adults asked by the Angus Reid Institute replied "Pay whatever security and other costs are necessary." Another 19% opted for "Pay for some of the costs but not all of them." And a decisive 73% chose "Not pay for any of these costs — they should cover it themselves."
Another revealing question in the Angus Reid Institute poll asked "Thinking about the royal family, how relevant is it to you personally these days?"
Only 4% of the Canadian adults surveyed replied "More relevant than ever." Another 31% answered "As relevant as it used to be." But 25% chose "Becoming less relevant." And 41% said "No longer relevant at all."
Conclusion – two and a half cheers for Andrew Cohen's "welcome Harry and Meghan but ditch the monarchy"
In my own particular Canadian case, I do find Harry and Meghan the most interesting and even admirable British royal celebrities in the third decade of the 21st century.
And if staying here in the vast geography of the most northern North America for a while does give them some relief from the appalling tabloid press in the UK I am all for it. Hip hip hooray, and so forth.
But I am also among the 41% plus 25% (= 66%) who believe (and in my case very strongly) that the monarchy in general is not relevant to the Canadian future today.
The vanished old British imperial past of Governor General Prince Arthur, the Duke of Connaught (1911-1916) or even the Earl of Athlone whose wife was a granddaughter of Queen Victoria (1940—1946) is not the future I want to see Canada going back to. I think it would be a major political disaster for any current Canadian prime minister to appoint either Prince Harry or his charming wife Meghan Governor General of Canada in or around 2022.
Put another way, I would agree with most of the estimable Andrew Cohen's excellent recent piece in the Ottawa Citizen : "Canada should welcome Harry and Meghan but ditch the monarchy."
More exactly, I would warmly welcome the following details in the conclusion of Professor Cohen's piece : "The next, natural step is to dissolve our ties with the monarchy. This should happen on the death of Queen Elizabeth, when we should make the governor general Canada's head of state … And no, we should not make Harry the vice-regal representative now, as some star-struck monarchists suggest."
My disagreement over details turns around Andrew Cohen's next sentence : "Our new head of state should be a Canadian, chosen by Parliament, or perhaps, by a special conclave of members of the Order of Canada." I tried to set out my own somewhat different view here a few years ago in "Happy Canada Day 2018 : Electing the Governor General could make a lot of sense in the 21st century."
If, however, some popular referendum on the exact method of choosing a new "republican" (or "free and democratic" or just post Elizabeth II) Canadian governor general were to favour Professor Cohen's suggestions rather than mine, I would of course accept the will of today's sovereign people of Canada – the real modern rulers of the country, even now, as Harry and Meghan struggle to define their own non-royal future (in a chateau on Vancouver Island or a very big house near Casa Loma in Toronto, or possibly a condo in snowy St. John's, Newfoundland?).