Canada Day 2012 : Duff Conacher, Helen Forsey, Michaëlle Jean, Percy Robinson (again), and maple leaf flag tattoos
Jun 30th, 2012 | By
Counterweights Editors
| Category:
In Brief
On Canada Day 2012 a recent welcome comment from the unsung great historian of French and Indian Toronto's great granddaughter has drawn our attention back to an earlier posting on "Canada Day 2009 : Percy Robinson and the reluctant Canadian republic."
Three years ago we urged that Percy James Robinson (1873—1953 and, among many other things, author of Toronto during the French Regime, 1933, 1965) was "an ironic figure, with one foot firmly planted in Toronto's 19th century British North American past, and the other in a more exotic 21st century future he only half perceived – and perhaps one-quarter understood. (Which still makes him more interesting than the rest of us, even on Canada Day 2009.)"
Along with some new-to-us and quite moving photos of Percy Robinson from his great granddaughter Lisa Marie Hill, on the eve of Canada Day 2012 we also feel that his ghost could somehow be usefully introduced to the still quite alive spirit of Duff Conacher, spokesperson for the new Toronto-based public advocacy group, Your Canada, Your Constitution.
Back in 2009, we opined that : "As best we can make out … if the Percy James Robinson who wrote Toronto during the French Regime were still alive today, he would have more than a little sympathy for the present-day Canadian historian Michael Behiels's 2005 review of Frederick Vaughan's The Canadian Federalist Experiment: From Defiant Monarchy to Reluctant Republic: 'Vaughan does not lament the decline of the defiant monarchy … Instead, he counsels Canadians to understand how and why the decline occurred and encourages them to design and embrace a truly distinctive and bold Canadian republic.'"
For its part the still quite alive spirit of Duff Conacher still seems to think that the "British monarchy will always be [a?] historical basis for Canada's governments." At the same time, "most agree changes are needed."Â  And it seems that these changes are, for most practical purposes, similar enough to the those proposed by the likes of the crypto-republican Frederick Vaughan. (Canadian republican, that is, and certainly not Republican as understood these days among the Yankees to the south of us, who must south if us remain!).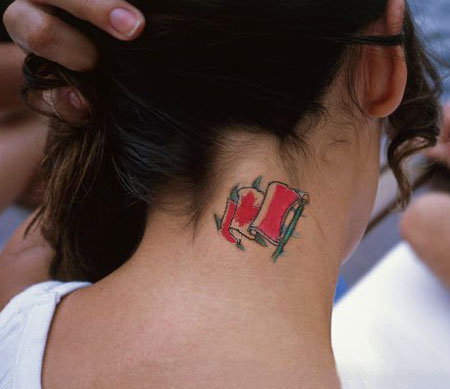 Recent opinion polls sponsored by Mr. Conacher's new YCYC group, eg, have suggested that 67% of Canadians "want new, elected position to replace Governor General and lieutenant governors." And – just so far or to date, many of us would stress – 52% of Canadians agree that "Canada's Constitution should be changed to make Canada a fully independent country by retiring the British Monarchy as Head of Canada's federal and provincial governments."
* * * *
Duff Conacher has taken some heat for these views lately, from no less august a figure than "Helen Forsey, daughter of one of this country's most venerated constitutional scholars" (Eugene Forsey, 1904—1991, in case you've forgotten). We think Canada Day 2012 is an appropriate occasion on which to contribute to debates of this sort – especially since, as Ms. Forsey urges, they are not about any practically serious issues. (Or so she and her supporters would claim!)
In this spirit we offer four particular defences of what we at least take to be Mr. Conacher's eminently defensible position – each of which, we also believe, would be broadly endorsed by the ghost of Percy Robinson, still haunting the shores of one of the most beautiful parts of the northern North American Great Lakes, where he once built a rugged summer cabin on the rocks:
(1) Ms. Forsey's father was a "venerated constitutional scholar" in his day. But Frederick Vaughan, as it were, has already anticipated his kind of objections. Mr. Vaughan has written:  "However much the Canadian regime has turned its back on monarchy, the direction cannot be reversed. The transformation to republican government has taken hold in the public mind and has been institutionalized by the new Charter mandate entrusted to the Supreme Court of Canada. Yet institutional reforms are urgently required to accommodate the constitutional alterations. In other words, the solution to the problems that have emerged with the advent of republican government is not monarchical institutions, as Eugene Forsey would have recommended, but more or better republican institutions."Â  (The Canadian Federalist Experiment : From Defiant Monarchy to Reluctant Republic. Montreal and Kingston: McGill-Queen's University Press, 2003. p. 179.)
(2) The most deadly serious side of the issues Duff Conacher is raising reared its most ugly head during the Ottawa prorogation debate of late 2009 / early 2010. The essential case here was nicely made this past Tuesday by Amy Boughner in "Governor General Feared Tory 'PR Machine' as Conservatives Lie to Canadians."Â  For related comment, mostly on this site but elsewhere as well in a few cases, see: "Let's elect our head of state" ; "Will the real Canadian head of state stand up?" ; "Who is our head of state: Jean or the Queen?" ; "Listen to the nation .. stop the prorogation" ; "March 6 referendum in Iceland: one model for democratizing governor general in Canada" ; "Electing governor general is only option that finally makes sense" ; "PM Harper's new governor general shows office continues to evolve?" ; "How to elect Governor General in Canada .. study poet Michael Higgins' victory as new Irish President!" ; and "If step-by-step reform is good for the Senate, why not the monarchy too?"
(3) This is all very nice, some (even far too many?) still say, as an argument about constitutional niceties. But who really cares? Mr. Harper, it seems, has not actually suffered politically (so far?) for his prorogation transgressions, etc, etc. Yet here the crucial point seems to be that, as a very practical matter, the ancient Canadian monarchist constitutional resurgence Mr. Harper is trying to lead is just making Canada even more boring than usual in the eyes of the rest of the world. And in the end that does have a practical cost, even in the Canadian dollars and cents that still feature images of the British monarch. See, as just one of many cases in point, a Huffington Post digital article from this past Monday : "Why Is No One Travelling to Canada?"
(4) As Canada Day 2012 does seem to be illustrating – in so many different parts of the country (and not just the Southern Ontario where both the living spirit of Duff Conacher and the ghost of Percy Robinson continue to reside) – there is in the early 21st century a bold new Canadian patriotism struggling to come out into the open. It can do both Canada as a political entity and virtually all of the Canadian people a lot of good, in one practical way or another. And its focal point is certainly not the ancient or historic British monarchy in Canada. It is the Canadian flag adopted early in 1965, in the face of great opposition from the same kinds of people who are trying to force the British monarchy down so many unwilling Canadian throats today.
As leading evidence here, see this article from yesterday's Vancouver Province : "Canadians swap bashful for bold … And we're not afraid to show it with maple leaf tattoos, even." Finally, as you read about how the Canadian maple leaf flag is nowadays (by far)  "the country's most potent national symbol," something that "one in five of those surveyed said they would consider getting a tattoo of … somewhere on their body," a patriotic image that is most popular among "respondents from Saskatchewan and Manitoba …  as well as those under 55," and Canadians' "overwhelming choice for a national symbol … everywhere, even on their underwear," accept our very best wishes for a Happy Canada Day 2012.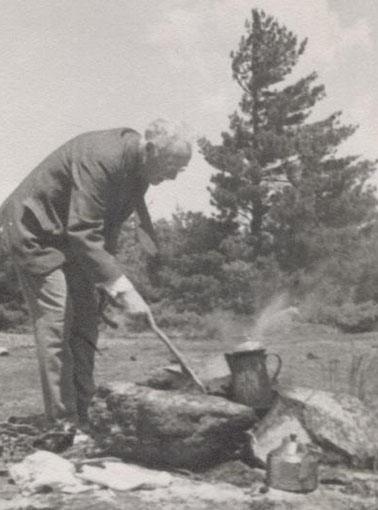 It will not be too much longer, we believe, before the same kind of thing that happened to the Canadian maple leaf flag in the 1960s will finally happen to the kinds of things that Duff Conacher is talking about today – one way or another. And we continue to believe that this too is something the ghost of the Percy Robinson who first published Toronto during the French Regime, back in the hard times of the 1930s, is starting to smile quite cunningly about, up in the still romantic Canadian near northern wilderness on Go Home Bay.