Commonwealth today not what it used to be in Canada – and it may have a bigger future than we imagine?
Mar 30th, 2021 | By
Citizen X
| Category:
In Brief
FROM THE DESKTOP OF CITIZEN X, BUCKHORN, ON. Evan Dyer on the CBC News site had an interesting column this past Saturday, called "Is the pandemic killing the idea of the Commonwealth? … It was COVID-19 – not Harry and Meghan – that revealed the lack of any real connection between former colonies."
According to Wikipedia : "The Commonwealth of Nations, generally known simply as the Commonwealth, is a political association of 54 member states, almost all of which are former territories of the British Empire."
Or as summarized by the Government of Canada : "The modern Commonwealth is a values-based association of 54 countries, most with historic links to the United Kingdom and home to over 2 billion citizens."
Evan Dyer also helpfully notes : "Although it includes 54 countries, only a core group of 16 'Commonwealth realms' still recognize Queen Elizabeth II as their head of state: Canada, Antigua and Barbuda, Australia, The Bahamas, Barbados, Belize, Grenada, Jamaica, New Zealand, Papua New Guinea, Saint Kitts and Nevis, Saint Lucia, Saint Vincent and the Grenadines, the Solomon Islands, Tuvalu – and, of course, the UK itself."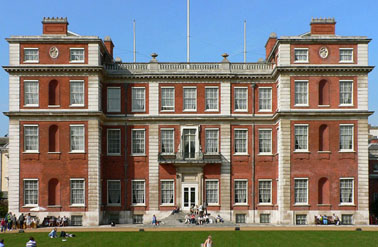 The main thrust of Evan Dyer's argument (apt enough as far as it goes) is that the UK itself has now lost interest in the mere Commonwealth of Nations, into which its fallen empire on which the sun once never dared to set has almost completely dissolved in 2021.
As he puts it : "The Commonwealth is a multilateral institution of 54 nations. But it's no longer the institution through which Britain conducts its most important business – nor does London feel particularly beholden to Commonwealth nations when it comes to vaccines."
Early on in his piece, however, Mr. Dyer tells another story about what may be a side of the Commonwealth today that does look to the future, and still has some constructive role to play in the global village.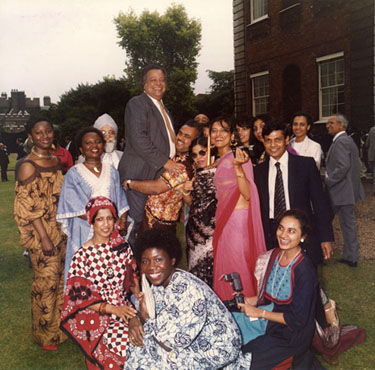 As Mr. Dyer explains : "When a public health nurse became the first person in Jamaica to receive a COVID vaccine this month, her shot was a gift – not from the UK but from a republic that had once been a British colony itself … India's donation of 50,000 doses was 'the best news I've heard in a very long time,' said Jamaica's Health Minister Dr. Christopher Tufton."
Similarly, Mr. Dyer tells us, "Barbados's PM Mia Mottley also had Indian PM Narendra Modi to thank for what she called 'his quick, decisive and magnanimous action' after her country received 100,000 free doses … After he heard that 70,000 doses were on their way from India, Dominica's PM Roosevelt Skerrit said that he 'did not imagine that the prayers of my country would be answered so swiftly.'"
Most recently, Evan Dyer goes on : "India has vaccinated fewer than 2 per cent of its own people and now faces a rise in infections that has forced it to curb its generosity."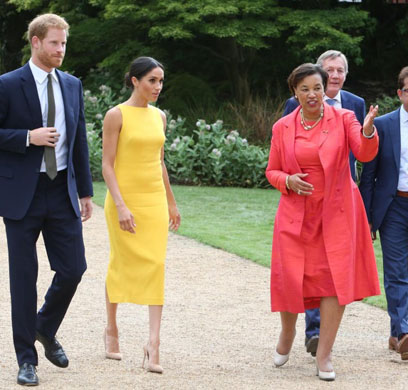 Yet when Prime Minister Modi took it upon his country to do what it could for its smaller and less fortunate fellow Commonwealth members, he was doing something that makes a lot of sense. The song may have ended, but the melody lingers on, with some new harmonization.
India today is home to more than half the "over 2 billion citizens" in the Commonwealth. Despite moments when Prime Minister Modi seems somewhat too much like former President Trump in the USA, India remains the world's largest democracy. It may even have some claim on "world's largest English-speaking country."
India is also what might be called a Commonwealth republic – with a British-style federal parliamentary democracy like Canada's, but without the British monarch as head of state. It too was a former self-governing dominion of the empire for a time. It shows one path the ultimate further democratic evolution of Canada could follow (with a governor general indirectly elected by state and federal legislatures, and renamed president in this case).
More than a few professionals who have helped administer the Commonwealth since the mid 1960s have had South Asian backgrounds as well.
The Commonwealth of the future likely enough will and should be in some degree led by India rather than the United Kingdom or any other country, simply by virtue of India's vast population size in an age of democracy – where the current Charter of the Commonwealth "Signed by Her Majesty Queen Elizabeth II, Head of the Commonwealth, Commonwealth Day 2013" begins with : "We the people of the Commonwealth."
As a final thought in what little space the editors are letting me have (and rightly so, no doubt), before we rush too hastily to consign the Commonwealth to the dust bin of history in Canada, we should probably remember too that our federal government still takes a special interest in the continuing evolution of the organization in the 21st century.
The first secretary-general of the Commonwealth in its present form was the Canadian diplomat Arnold Smith, 1965-1975. (He was succeeded by Sir Shridath 'Sonny' Ramphal of Guyana, 1975-1990 ; Chief Emeka Anyaoku of Nigeria, 1990-2000 ; Don McKinnon of New Zealand, 2000-2008 ; Kamalesh Sharma of India, 2008-2016 ; and Patricia Scotland – since 2016 to the present, and born in the Carribean Commonwealth republic of Dominica but largely raised in east London in the old imperial metropolis.)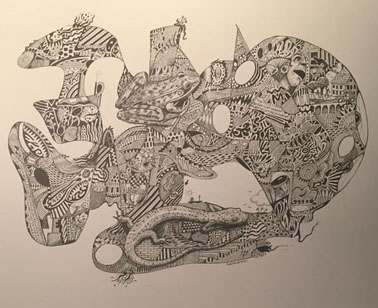 As explained by the present Government of Canada : "The Commonwealth includes three intergovernmental organizations, the Commonwealth Secretariat, the Commonwealth Foundation and the Commonwealth of Learning (located in Burnaby, BC) … Canada is a top donor of the Commonwealth and contributed a total of $10.39 million to the organization in 2019-2020."
To conclude very briefly, "The Commonwealth" today is not what we have traditionally thought in Canada. But there may still be reasons for the Canadian people to take an ongoing interest in its future (as in the somewhat parallel case of La francophonie). And this future – led in one way or another by the world's largest democracy in India – may finally prove more interesting than it seems right now, in the midst of the global coronavirus pandemic of the early 2020s.