Prologue : too much geography
Mar 27th, 2021 | By
Randall White
| Category:
Heritage Now
This is the opening prologue to Randall White's work in progress on the modern history of democracy in Canada, tentatively entitled Children of the Global Village : Democracy in Canada Since 1497. For more on the project see The Long Journey to a Canadian Republic, which also now includes drafts of all remaining chapters in this initial prepublication format (8 July 2023).
* * * *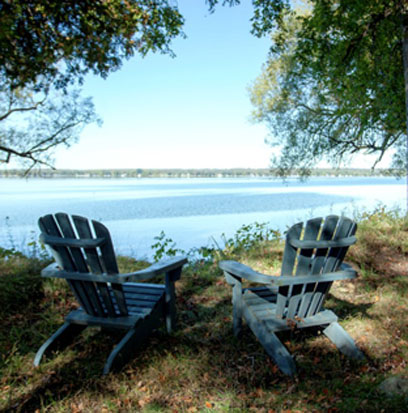 It was the middle of the summer of 1977. A new Parti Québécois provincial government was suddenly in office in Quebec, led by the chain-smoking René Lévesque. It believed in the "sovereignty" of Canada's majority French-speaking province (also a homeland for the first people who called themselves Canadians), whatever that may or may not mean, even today.
The local intelligentsia in the majority English-speaking rest of Canada were looking for guidance. To the west of Quebec, on a breezy early August Tuesday, the Anglo-American economist and philosopher Kenneth Boulding told a gathering of deep thinkers in the Ontario cottage country that Canada was an "absurd country straight out of Gilbert and Sullivan, whose very existence is an object lesson to the whole world … I've always thought, 'If Canada could exist, what couldn't?'"
Boulding was born in Liverpool, England, and educated at Oxford University. He became a citizen of the United States in 1948, and taught at the University of Michigan from 1949 to 1967, and then at the University of Colorado from 1967 until his retirement in 1980. But for a short period in 1946–1947 he was chairman of the economics department at McGill University in Montreal. So he had a slight first-hand acquaintance with one side of Canadian life.
In some respects Canada today is a much younger country than even many Canadians imagine. There was no such legal status as a "Canadian citizen" until after the Second World War. The first Canadian Citizenship Act came into force on January 1, 1947. From the later 18th century until 1947 Canadians had simply been "British subjects" resident in Canada.
So it is not too surprising that Kenneth Boulding, living in the still quasi-colonial high society of English-speaking Montreal in the later 1940s, would interpret the Canada he saw up close as something "straight out of Gilbert and Sullivan." (Where William Schwenk Gilbert and Arthur Seymour Sullivan were British dramatists who collaborated on 14 comic operas between 1871 and 1896 — when the present Canadian confederation of 1867 had only just begun — including HMS Pinafore, 1878 ; The Pirates of Penzance, 1879 ; Iolanthe, 1882 ; The Mikado, 1885 ; The Gondoliers, 1889 ; and Utopia, Limited, 1893.)
* * * *
As youthful as today's aspiring beyond-Gilbert-and-Sullivan country remains in the 21st century, the history of modern Canada also goes back much further than the first Canadian Citizenship Act in 1947. In some ways Canada is much older than we imagine. And modern Canadian history begins with a vast and rugged northern wilderness geography.
As explained by the tragically flawed but politically brilliant man who still holds the record for longest-serving prime minister of the confederation of 1867, William Lyon Mackenzie King (1921–1926, 1926–1930, 1935–1948), modern Canada has "too much geography." It is nowadays, geographically, the second largest country in the world — surpassed only by the Russian Federation. And on this one measure at least the still tentative but resolute and aggressively polite Canada of the 2020s is even slightly larger than the friendly giant next door.
In 1976 (the same year that René Lévesque's Parti Québécois won a Quebec provincial election for the first time, on November 15) the Canadian historian Carl Berger published a book on The Writing of Canadian History.
Berger explained how "the belief that Canada developed not in spite of geography but because of it, and that there was a naturalness and solidity to the very structure of the country that lay far deeper than political arrangements," was pioneered by Harold Adams Innis (1894–1952), who had become the first Canadian-born chairman of what was then known as the department of political economy at the University of Toronto in 1937. (Also the year of "the 8th and final Imperial Conference … of British and dominion prime ministers" in London, England, founded by the Romans c. 50 AD.)
Born and raised on a rigorously Baptist farm in in the old agrarian democratic heartland of Southwestern Ontario (to a family with earlier roots in New Brunswick), Innis began his academic teaching career in 1914 at a rural schoolhouse in Landonville, Alberta. He went on to become a wounded veteran of the First World War in Europe, and the husband of Mary Quayle from Wilmette, Illinois (close to where he completed a PhD in economics at the University of Chicago).
Innis joined the staff of the old department of political economy at the University of Toronto in 1920, and, despite other offers, remained there until his premature death from prostate cancer in 1952. In his very last years he was also the first Canadian president of the American Economic Association, and the godfather of Marshall McLuhan – who started mysteriously proclaiming that "the medium is the message" in the middle of the 1960s, about a dozen years after Innis's premature death.
* * * *
The Times Literary Supplement in the United Kingdom once called Harold Innis "Canada's first and perhaps only genuine intellectual." And, whatever else, intellectually there were two Harold Innises.
The first was the author of The Fur Trade in Canada : An Introduction to Canadian Economic History (1930). Between the two world wars he helped crystallize the intellectual beginnings of a Canadian political future beyond the declining and falling British empire (which John Diefenbaker, somewhat ironically, Lester Pearson, and then Pierre Trudeau would start to bring to life in the world of practical politics, in the late 1950s, 1960s, 1970s, and early 1980s).
The second Harold Innis was the author of Empire and Communications (1950) — a study of communications media in world history, from papyrus in ancient Egypt to "Paper and the Printing Press" in modern Europe. This incarnation of Canada's first and perhaps only genuine intellectual helped inspire the Alberta-born Marshall McLuhan's invention of the "global village" in the 1960s. And from the vantage point of the 21st century, the second Harold Innis was just as important for the Canadian future as the first one.
If Canada in the 21st century were more like its first European mother country of France, it might know a little more about Harold Innis. As it happens, he is far from a household name in the country today.
He had and has his fair share of human flaws. His high academic stature in his own lifetime may have been an accident. Later generations have sometimes seemed to think it was a mistake. Innis has nonetheless had some quiet influence on Canadian public life since his death. In the words of the novelist, playwright, journalist, and critic Rick Salutin, he was "perhaps Canada's greatest iconoclast" (in a country not at least officially noted for such things).
Of course, you don't have to know anything about Harold Innis to understand Canada today. I became attracted to his writing (which is not exactly easy to read), because it seemed to illuminate the concept of the place I picked up much more casually from my own youth and childhood long ago, on the streets, and country roads, and various bodies of water close at hand. There are many such personal stories of Canada and that is part of what continues to make Kenneth Boulding's absurd country possible, and interesting to its inhabitants!
At the same time, to borrow one of Innis's own favourite geographic terms, an undoubted northern North American intellectual achievement of the later 20th century was the impressive first volume of the Historical Atlas of Canada, edited by R. Cole Harris of the University of British Columbia, and first published as long ago as 1987. There were complaints about how long it took for this carefully crafted collective enterprise (subtitled From the Beginning to 1800) to see the light of day. But when the volume finally appeared in print all was forgiven.
The resulting monument to the present's quest for wisdom from the past, the general editor Cole Harris explained in his preface, "has tended to confirm Harold Innis's general insights … As Innis maintained, the pattern of Canada has been taking shape for almost 500 years and by New World standards is old." Like Innis as well, the editors of the first volume of the Historical Atlas of Canada were concerned to acknowledge the still much longer evolution of the vast and rugged Canadian geography that continues to fascinate and intrigue today. The volume begins with "The Last Ice Sheets, 18 000–10 000 BC" (Plate 1). To start at the very beginning, that is to say, Canada is the most northerly part of North America that was entirely covered by ice 20,000 years ago.
* * * *
If this were a book about geography, much more could be said about the geographic framework of Canadian history. Most of what is most important in this respect will arise in other contexts, as this account of the growth of Canada's modern democracy unfolds. But a few additional ingredients are worth particular notice up front :
● The full western extent of the Canadian geography we know today was not clear until the late 18th century — when "Alex MacKenzie / from Canada / by land / 22d July 1793" appeared in vermilion and bear grease on a rock at the edge of the Pacific Ocean, near what is now Bella Coola, BC. The full northern extent remained murky until much more recently.
●"Canada" is almost certainly an Indigenous or aboriginal word, and First Nations played a key role in the expansion of the transcontinental Canadian fur trade that finally went "from coast to coast to coast." But Indigenous Canada was of course not geographically united like modern Canada, whose ultimate advent in this respect is suggested by the last plate in the 1987 first volume of the Historical Atlas of Canada, "Native Canada, ca. 1820."
● The transcontinental east-west fur trade in northern North America was the first modern Canadian resource economy. On Harold Innis's view, its golden age was dominated by the North West Company (1779–1821) — "the first large-scale continental organization in North America," and "the forerunner of confederation" in Canada, "built on the work of the French voyageur, the contributions of the Indian, especially the canoe, Indian corn, and pemmican, and the organizing ability of Anglo-American merchants."
● On the last leg of the North West Company pathfinder and map-maker David Thompson's seminal journey to the Pacific Ocean in 1811, his 2003 biographer D'Arcy Jennish tells us, he was accompanied by nine men — "the French Canadians Michel Bourdeaux, Pierre Pareil, Joseph Coté, Michel Boulard and Franҫois Gregoire; the two Iroquois, Charles and Ignace ; and two Salish-speaking Sanpoil interpreters."
● While it has proved a treasure chest of primary resource products — from furs and fish to lumber, pulp and paper, aluminum, gold and silver, nickel, wheat, corn, hydroelectricity, oil and gas, and more — even now most of Canada's vast geography remains unsuited to extensive human settlement. Canada today is slightly larger geographically than all of the United States. Its population is slightly smaller than that of the current most populous US state of California.
● Most of Canada's present population is still clustered along its southern border with the USA. But there are a few heroic exceptions. Edmonton, Alberta, at more than 53 degrees north latitude, is "the most northerly city in North America with a metropolitan population of over one million." Alert, which hosts a radar and weather station in the Canadian Territory of Nunavut, at more than 83 degrees north latitude, is "the most northerly inhabited place in the world."
● Prime Minister William Lyon Mackenzie King, the poet, lawyer, and canoeist Frank Scott told us back in the 1950s, "never let his on the one hand / Know what his on the other hand was doing." On the one hand, the transcontinental geography of the first Canadian resource economy, especially rooted in a vast network of interior waterways, showed that "there was a naturalness and solidity to the very structure of the country that lay far deeper than political arrangements." On the other hand, too much diverse geography in Canada has also aided and abetted too much regionalism. In a 1940s essay on "Decentralization and Democracy," Harold Innis wrote: "The complex problems of regionalization in the recent development of Canada render the political structure obsolete …" And this remains an issue in the early 21st century! Politically, it at least ought to lead into the longstanding debate on Canadian Senate reform. (Which both Stephen Harper and Justin Trudeau have tried, in their own ways, to deal with constructively — while diplomatically avoiding the hardest parts of Innis's "complex problems.")
● In what the Constitution Act, 1982 with its Canadian Charter of Rights and Freedoms alludes to as "a free and democratic society," we all make up our own minds on such questions as the deepest meaning of Canada today. Yet however you decide, to start at the very beginning, again, what George Grant, the 1960s author of Lament for a Nation: The Defeat of Canadian Nationalism, might call the deepest and most chthonic truth remains: Canada is the most northerly part of North America that was entirely covered by ice 20,000 years ago.
From the standpoint of Southern California, Canada is no doubt just too cold for a good part of the year. (Though in the new age of climate change ahead it does seem that Canada will at least be growing not quite as cold!) Yet as Pierre Trudeau urged in the late 1960s: "In the past the teaching of history in our schools has been dominated by traditions inherited from Europe. On that continent history has been filled with battles and the lives of national heroes. In Canada we have had few decisive battles and not many dominant leaders. Much more important to our history has been the struggle of nameless Canadians to improve their lives in our often hostile environment. This struggle has produced its share of adventure and heroism."
* * * *
Meanwhile, it is at least one of this book's hypotheses that the journey Pearson and Trudeau the elder began in the 1960s (precipitated by Diefenbaker and his allies Duplessis and the Blood nation of the Blackfoot Confederacy) — and that Pierre Trudeau and the provincial premiers, less René Lévesque, finally consummated with the Canadian Constitution Act, 1982 — was in some degree prefaced by a journey that Harold Innis and his friend John Long completed in the late spring and summer of 1924.
Innis's and Long's adventure began with a routine train trip from Toronto to Winnipeg late in May. (Though even this can be an almost serious northern journey, if you look out the windows, even today.) Then, through a more exotic assortment of railway excursions, they had finally arrived in the northwestern Alberta town of Peace River on Tuesday, June 10. Here they would change their mode of transportation, and travel all the way to the Northwest Territories outpost at Aklavik, the now decommissioned head of the Mackenzie River delta, gateway to the Beaufort Sea and the Arctic Ocean.
This was the furthest retreat, so to speak, of the ancient northern North American resource economy of the fur trade in the early 20th century. The 1924 trip with his friend John Long was Harold Innis's field work for his book on The Fur Trade in Canada that would be published in 1930. He wanted to do more than research his subject in dusty documents in libraries. He wanted to see things first hand.
When they arrived at the jump-off point for the most daring part of their journey on June 10, Innis wrote a letter to his wife, Mary Quayle : "We have our tent put up and at present I am looking out over the Peace River … Our canoe has not arrived. It was promised today but the freight doesn't get in until tomorrow. We shall probably get away Thursday morning. Then we have three hundred miles to the next Post Office at Fort Vermilion and I shall drop you a line from there."
The canoe in question was an 18-foot canvas-covered craft from the Hudson's Bay Company. Emulating much earlier fur-trade voyageurs, Innis and Long paddled it down the Peace River to the Slave River, and then along the Slave River to Great Slave Lake. On July 6 they camped at Fort Resolution, and Innis wrote again to his wife : "I am looking out over Great Slave Lake through a maze of tents and teepees. The Indians are all over the place — they are coming in for 'Treaty money'. And of course they all have dogs so that you can imagine what the place is like. We are hoping to go to Hay River as soon as a motor boat comes along."
Two days later the Hudson's Bay Company tug Liard River took Innis and Long west on Great Slave Lake to the Mackenzie River, and then down the Mackenzie to Aklavik and the Arctic Ocean. This motor boat, Innis had earlier been informed, was "not a passenger vessel in the ordinary sense" and gave accommodation to the two still rather young men from the south "only … as an exceptional favour." But this "rough and simple but friendly transport" on the Mackenzie River was at least a lot easier than paddling an 18-foot canvas-covered canoe down the Peace and Slave rivers. Innis and Long spent a lot of time "lying on the sunlit deck of the Liard River," watching the far Canadian north go by.
* * * *
Randall White has a PhD in political science from the University of Toronto. From the late 1960s to the early 1980s he worked as an Ontario public servant. He subsequently worked as an independent policy consultant for private and public sector clients at all three levels of government in Canada and the United States. He has written 11 books on Canadian history and politics, and is at work on a twelfth. In 2023 he contributes a bi-weekly column to the Loonie Politics website. His writing on history and key current issues in Canada and beyond appears intermittently on counterweights.ca and birdhop.com as well.
SOURCES
This is an initial dry-run at what will finally appear in a published hard-copy text, subject to further checking, correction, and editing. The order of the items here broadly matches the order of the text above. The online linkages reported are as of early Summer 2023.
Andy Riga, "Nov. 15, 1976: Parti Québécois victory shakes Canada … Forty years ago, the separatist PQ took power for the first time," Montreal Gazette, November 14, 2016 ; July 15, 2020.
https://montrealgazette.com/news/local-news/nov-15-1976-parti-quebecois-victory-shakes-canada
Daniel Stoffman, "Canada 'comic opera', economist says," Toronto Star, August 3, 1977, A6.
Richard Pearson, "Economist, peace activist Kenneth Boulding dies," The Washington Post, March 20, 1993
https://www.washingtonpost.com/archive/local/1993/03/20/economist-peace-activist-kenneth-boulding-dies/2ab8cd2f-ceea-4e03-ad56-bf6ae89f1400/
Richard Falk, "Obituary: Professor Kenneth Boulding," Independent, 12 April 1993.
https://www.independent.co.uk/news/people/obituary-professor-kenneth-boulding-1454991.html
CBC Radio, "The first officially Canadian citizens. Broadcast Date: Jan. 1, 1947."
http://archives.cbc.ca/on_this_day/01/01/
https://www.cbc.ca/archives/entry/1947-the-first-officially-canadian-citizens
https://pier21.ca/research/immigration-history/canadian-citizenship-act-1947
Government of Canada, "History of citizenship legislation." Date modified: 2015-07-06.
https://www.canada.ca/en/immigration-refugees-citizenship/corporate/publications-manuals/operational-bulletins-manuals/canadian-citizenship/overview/history-legislation.html
The Canadian Encyclopedia, "Canadian Citizenship." Article by Julius H. Grey, John Gill, Updated by Maddy Macnab, Tabitha Marshall, Andrew McIntosh. Published Online February 7, 2006, Last Edited September 16, 2020 : "In 2014, the Strengthening Canadian Citizenship Act brought about the first significant amendments to the Citizenship Act since 1977. However, these changes were repealed or amended by legislation passed in 2017."
https://www.thecanadianencyclopedia.ca/en/article/citizenship
The Gilbert and Sullivan Society — "Established in 1924, the Gilbert and Sullivan Society aims to encourage appreciation of the works of the famous duo … We hold regular meetings in London, as well as online meetings which allow us to get together with members who live further afield." https://www.gilbertandsullivansociety.org.uk/
Toronto Gilbert & Sullivan Society (Est. 1947) — "For over seventy years, the Toronto Gilbert and Sullivan Society has been like a siren call to all G&S aficionados in the area. Our aim here is to continue that proud tradition."
http://www.gilbertandsullivan-toronto.ca/
Toronto Gilbert and Sullivan Society :192 likes • 204 followers.
https://www.facebook.com/GilbertAndSullivanSocietyofToronto/
St Anne's Music and Drama Society. St. Anne's Parish Hall, 651 Dufferin St., Toronto, M6K 2B2 — "We pride ourselves on being a family show, introducing new generations to wonderful music and stories of Gilbert and Sullivan."
https://www.stannesmads.com/
https://www.stannesmads.com/history
Marc Shepherd, "CBC's A Gilbert & Sullivan Gala (1994)." Gilbert & Sullivan Discography, 28-Sep-08. Soloists : Tracy Dahl, soprano ; Maureen Forrester, contralto ; Torin Chiles, tenor ; Richard Suart, baritone ; Donnalynn Grant, mezzo-soprano ; Derek Morphy, baritone. Winnipeg Symphony Orchestra, The Winnipeg Singers. The Gilbert & Sullivan Society of Winnipeg. Conductor: Bramwell Tovey
http://gasdisc.oakapplepress.com/mc-cbcgala.htm
Staff, "VSO Pops with Gilbert and Sullivan at the Orpheum." The Georgia Straight, October 6, 2010.
https://www.straight.com/article-351518/vancouver/vso-pops-gilbert-and-sullivan
Vancouver Opera Press and Announcements, "Vancouver Opera Brings Gilbert & Sullivan's Joyful HMS Pinafore to The Queen Elizabeth Theatre for Four Performances." March 22, 2022.
https://www.vancouveropera.ca/press-release/vancouver-opera-brings-gilbert-sullivans-joyful-hms-pinaforeto-the-queen-elizabeth-theatre-for-four-performances/
Janet Smith, "Vancouver Opera's HMS Pinafore brings new depth to Gilbert & Sullivan's familiar songs … Stage director Brenna Corner works with top-flight singers and writer JD Derbyshire to update the witty parody of the class system." stir — ARTS & CULTURE/VANCOUVER, April 28, 2022.
https://www.createastir.ca/articles/hms-pinafore-vancouver-opera
Oxford Reference — William Lyon Mackenzie King, 1874–1950. Canadian Liberal statesman, Prime Minister 1921–6, 1926–30, and 1935–48. "If some countries have too much history, we have too much geography." Speech on Canada as an international power, Canadian House of Commons, 18 June 1936.
https://www.oxfordreference.com/display/10.1093/acref/9780191826719.001.0001/q-oro-ed4-00006308;jsessionid=A6DB1D6C4A0A2E584DFD0F5E7C8685AE
Statistics Canada, "Geography … 'If some countries have too much history, we have too much geography,' said former Prime Minister William Lyon Mackenzie King in a speech to the House of Commons in 1936 …"
https://www150.statcan.gc.ca/n1/pub/11-402-x/2008/4017_3119/ceb4017_3119_000-eng.htm
Carl Berger, The Writing of Canadian History. Aspects of English-Canadian Historical Writing :1900 to 1970. Toronto : Oxford University Press Canada , 1976, 97.
Donald Creighton, Harold Adams Innis : Portrait of a Scholar. Toronto : University of Toronto Press, 1957, 1978.
Paul Heyer, Harold Innis. Lanham, MD : Rowman & Littlefield , 2003.
https://www.amazon.ca/Harold-Innis-Paul-Heyer/dp/0742524841
Alexander John Watson, Marginal Man: The Dark Vision of Harold Innis. Toronto : University of Toronto Press, 2007.
https://utorontopress.com/9780802094780/marginal-man/
For the Times Literary Supplement on Harold Innis as "Canada's first and perhaps only genuine intellectual" see William Kuhns, "The Routes of Minerva's Owl " Harold Adams Innis," in The Post-Industrial Prophets : Interpretations of Technology. New York : Harper Colophon, 1971, 140.
Harold A. Innis, The Fur Trade in Canada: An Introduction to Canadian Economic History. Toronto : University of Toronto Press, 1930, 1956, 1962, 1970, 1999, 2017.
https://utorontopress.com/9781487516840/the-fur-trade-in-canada/
https://www.amazon.ca/Fur-Trade-Canada-Introduction-Canadian/dp/0802081967
Harold A. Innis, Empire and Communications. Toronto : University of Toronto Press, 1950, 1972, 2022.
https://utorontopress.com/9781487520694/empire-and-communications/
Rick Salutin, "The roles of Greece and Israel in western civilization," rabble.ca, February 24, 2012.
https://rabe.ca/columnists/2012/02/roles-greece-and-israel-western-civilization
R. Cole Harris (ed), Geoffrey J. Matthews (cartographer/designer), Historical Atlas of Canada, Volume I, From the Beginning to 1800. Toronto : University of Toronto Press, 1987.
https://www.amazon.ca/Historical-Atlas-Canada-Beginning-1800/dp/0802024955
https://www.torontopubliclibrary.ca/detail.jsp?Entt=RDM157718&R=157718
Alexander Mackenzie, Voyages from Montreal on the River St. Laurence Through the Continent of North America to the Frozen and Pacific Oceans In the Years 1789 and 1793. Edmonton : M. G. Hurtig Ltd, 1801, 1971.
https://www.doullbooks.com/product/126276/Voyages-from-Montreal-on-the-River-St-Laurence-through-the-Continent-of-North-America-to-the-Frozen-and-Pacific-Oceans-in-the-Years-1789-and-1793-inslipcase
D'Arcy Jennish, Epic Wanderer : David Thompson and the Mapping of the Canadian West. Toronto : Anchor Canada, 2004, 176.
https://www.penguinrandomhouse.ca/books/87015/epic-wanderer-by-darcy-jenish/9780385659741
Wikipedia, "Edmonton" .
http://en.wikipedia.org/wiki/Edmonton
Wikipedia, "Alert, Nunavut"
https://en.wikipedia.org/wiki/Alert,_Nunavut
"W.L.M.K. … F. R. Scott … From: The Eye of the Needle: Satire, Sorties, Sundries. Montreal: Contact Press, 1957 … How shall we speak of Canada,/ Mackenzie King dead?/The Mother's boy in the lonely room/With his dog, his medium and his ruins? …"
https://canpoetry.library.utoronto.ca/scott_fr/poem5.htm
Harold Innis, "Decentralization and Democracy," Canadian Journal of Economics and Political Science, IX (1943), 317–330. Reprinted in Harold Innis, Essays in Canadian Economic History. Edited by Mary Q. Innis. Toronto : University of Toronto Press, 1956, 1962, 358–371 ; and Harold Innis, Staples, Markets, and Cultural Change : Selected Essays. Edited by Daniel Drache. Montreal & Kingston : McGill-Queen's University Press, 1995, 35–48.
Constitution Act, 1982 (1) : "The Canadian Charter of Rights and Freedoms guarantees the rights and freedoms set out in it subject only to such reasonable limits prescribed by law as can be demonstrably justified in a free and democratic society."
https://laws-lois.justice.gc.ca/eng/const/page-12.html#h-39
George Grant, Philosophy in the Mass Age. Vancouver etc : Copp Clark, 1959, 1966.
__________, Lament for a Nation : The Defeat of Canadian Nationalism. Toronto etc : McClelland and Stewart, 1965.
__________, Technology and Empire : Perspectives on North America. Toronto : House of Anansi, 1969.
__________, Time As History. CBC Massey Lectures 1969. Canadian Broadcasting Corporation, 1969.
See Pierre Trudeau's Foreword to his friend Eric W. Morse's Fur Trade Canoe Routes of Canada/Then and Now. Ottawa : Queen's Printer, 1969. Now available online as a pdf file, compliments of Parks Canada.
http://parkscanadahistory.com/publications/fur-trade-canoe-routes.pdf
Eric Morse's quietly famous book was republished by University of Toronto Press in 1979.
https://utorontopress.com/9780802063847/fur-trade-canoe-routes-of-canada-then-and-now/
The brief sketch of the summer 1924 rail and water travels of Harold Innis and his friend John Long is based on the account in Donald Creighton's short 1957 biography Harold Adams Innis : Portrait of a Scholar as noted above, republished by University of Toronto Press in 1978.
For much more recent writing on (and evaluation of) Innis's interests in northern Canada see William J. Buxton, ed., Harold Innis and the North : Appraisals and Contestations. Montreal & Kingston : McGill-Queen's University Press, 2013.
https://www.amazon.ca/Harold-Innis-North-Appraisals-Contestations/dp/0773541675