Will Jagmeet Singh win in Burnaby South etc (and would he agree to buy Montana for $1 trillion US) ??
Feb 25th, 2019 | By
Citizen X
| Category:
In Brief
The riding "was vacated by former New Democrat MP Kennedy Stewart, who is now Vancouver's mayor." Today's February 25 byelection "is an important race for NDP Leader Jagmeet Singh, who is vying for a seat in Parliament."
Ms Crawford goes on : "Liberal Richard T. Lee, Conservative Jay Shin, independent candidates Terry Grimwood and Valentine Wu, and People's Party of Canada candidate Laura-Lynn Tyler Thompson are also running in Burnaby South."
According to a Vancouver Sun editorial : "Singh — who has lived his entire adult life in Ontario — has parachuted into Burnaby South, which he believes is a safe NDP seat." As Tiffany Crawford notes, however : "It could be a close election to watch. The New Democrats beat the Liberals by just over 500 votes in the riding in the 2015 election."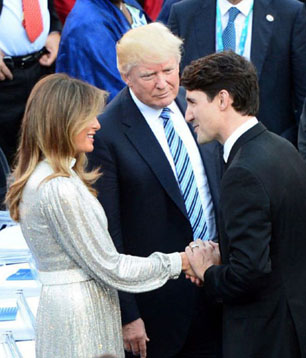 UPDATE 11:45 PM ET. Without getting into exact numbers, it now does seem clear enough that Jagmeet Singh has won in Burnaby South on Canada's Pacific coast. The leader of the federal New Democrats finally has a seat in parliament, from which to bully the nation (s). All good for Canadian democracy.
Meanwhile, as widely predicted, Scot Davidson has kept the former Conservative seat of York-Simcoe north of Toronto in the Conservative camp.
And  Rachel Bendayan has brought the former NDP seat of Outremont in Montreal into the Liberal camp. (Which also suggests that standing up for Quebec jobs at SNC-Lavalin is not viewed as an alarming scandal in Quebec.)
Congratulations to the winners, and everyone else who ran. This is a crazy country, but (for its size, in several senses) great enough nonetheless.
More on the Canadian byelection (s)

In this February 25, 2019 byelection the Liberal Richard T. Lee may or may not be handicapped by his predecessor Liberal candidate Karen Wang, who "stepped down earlier this year after singling out Singh's ethnicity in an online post," and by "the turmoil in Ottawa surrounding the resignations of former Attorney General Jody Wilson-Raybould and Gerald Butts, the prime minister's principal secretary."
My own view is that probably the best thing for our Canadian democracy right now would be for Jagmeet Singh to win in Burnaby South today, and take a seat in the House as NDP leader at long last.
The Vancouver Sun has nonetheless advised Burnaby South voters to opt for Conservative Jay Shin, with "the Conservatives climbing above the Liberals in the polls and possibly forming the next federal government." (A possibility that still seems to me highly uncertain at the moment and certainly unwelcome.)
At the same time, the new People's Party leader Maxime Bernier has predicted that "Burnaby South will surprise Canada by electing People's Party candidate" (Laura-Lynn Thompson). And there are two other Canadian federal byelections today — a former Conservative seat just north of Toronto (York-Simcoe) that should stay Conservative, and former NDP leader Thomas Mulcair's old seat in Montreal (Outremont) that might not stay NDP.
Should Canada buy Montana to help pay off Donald Trump's US debt?

Meanwhile, in another of all too many signs of our times lately, a gentleman called Ian Hammond has "started a Change.org petition calling for the US to sell the state of Montana to Canada for $1 trillion, and the idea is attracting a lot of attention."
(I am quoting from a report in the NewYork Post. But I should make clear that, as a Canadian, I first stumbled across the issue on the CTV News website.)
At least one bottom line is (also from the NY Post) : "As the US national debt reaches $22 trillion, one man has an idea to bring that number down slightly."
One immediate Canadian reaction, that I heard right away at the local Tim Hortons, is : "What makes the US think Canada's got $1 trillion to spend on Montana?"
And here, some up in We the North might say, lies the crazy crux of the Trump years for Canada.
(Though this group, I would guess, does not include Ms Sherolinnah Eang of South Vancouver pictured somewhere in this posting, I hope.)
It's Americans who are supposed to have ridiculous amounts of money, not Canadians. But now in the new Trumpian/Orwellian universe the victimized underdog is always the imperialist world hegemon in the United States, not the colonial branch plant in Canada. It's like Goliath complaining that David is being unfair.
As a Canadian and a citizen of the global village (esp the one that seems to have succeeded the British empire eg?), I could say a great many things about this proposal myself. But, too concerned about the Burnaby South byelection, I have only two further and final thoughts.
First, the wording of Mr. Hammond's petition is admirably concise and to the point : "Sell Montana to Canada for $1 Trillion to eliminate the national debt … We have too much debt and Montana is useless. Just tell them it has beavers or something."

Second, as one long-term Canadian voter, I personally support buying Montana (albeit for less than $1 trillion) — as a prelude to Canada's at last getting back the string of northern US states west of Detroit that the Canadian fur trade opened up, and that properly belonged in Canada in the first place : Michigan, Wisconsin, Minnesota, both Dakotas (two for the price of one?), Montana, the most northerly sliver of Idaho, and Washington State.
Historical logic of eight-state Canadian purchase and best byelection luck today

Just after the old Thirteen Colonies back east became independent, John Jacob Astor and his American Fur Company started ripping off the more southerly territories of Canada's pioneering North West Company out of Montreal — through the burgeoning power of the new American State. It's time to redress this ancient geographical injustice.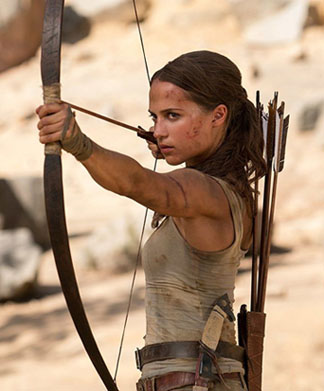 And if the people of Montana are willing, why not Michigan, Wisconsin, etc?  According to Kristen Inbody at the Great Falls Tribune in Montana, residents of her state who support being purchased by Canada stress "legal marijuana, healthcare, better tea, and Tim Hortons" as key attractions.
This, I think, should finally become the crucial ballot question in the October 21, 2019 Canadian federal election later this year :
Do you support the strengthening of Western Canada (and to a lesser degree Ontario) by the federal government's purchase of  Michigan, Wisconsin, Minnesota, North Dakota, South Dakota, Montana, northern Idaho, and Washington State, from a Trump administration in Washington, DC concerned to pay down some of the US national debt that has been accumulating with such alarming speed lately?
Meanwhile, best of luck to all candidates in all three Canadian federal byelections today — in the ancient tradition of Canadian politics in the late 19th and early 20th centuries as "American actors on an English stage."
(In the 21st century we would have to say something more like, eg, French and English speaking Native [Indigenous] multicultural Americans on various stages originally manufactured in the United Kingdom and in probably more than one and a half cases in France, with many subsequent theatrical manners from all around the global village, etc? So we usually just say nothing instead. But we do have a lot of natural resources, like water, and livable big cities in various size ranges … and even on a cold winter day like today, it does seem to be getting warmer, a bit.)