What does the Olivia Chow as Ontario lieutenant governor rumour tell us about our democracy??
Jan 6th, 2014 | By
Randall White
| Category:
In Brief
Olivia Chow has left no doubt that there is no real fire in Steve Paikin's speculation about "How Stephen Harper Can Help Rob Ford."Â  As she has tweeted : "It seems the rumor mill is in full force this morning. Let me be crystal clear, the reports of an LG offer are completely false."
Yet there are still things in what Mr. Paikin posted on the net earlier today – and even in Ms. Chow's tweet in response – that suggest a reasonable person may continue to see at least some intriguing smoke. And through this smoke you can still see some of the same old nagging doubts and questions, about just how such de facto heads of state as lieutenant governors and governors general continue to be appointed in our Canadian parliamentary democracy.
Two particular things in the Paikin post strike me as worth pondering a bit further : (1) "David C. Onley's tenure as Ontario Lieutenant-Governor is coming to an end later this month. Lieutenant-Governors are appointed by the prime minister. I'm told Chow has been offered the job by Prime Minister Harper … it's a very clever offer… If Chow accepted the appointment, that would dramatically simplify [Toronto Mayor Rob] Ford's efforts to win re-election." (Chow, you may recall, shows up in a lot of polls as the one candidate who would almost certainly beat Ford. [UPDATE JANUARY 8: Though apparently not in the latest Forum Research poll, which reports that "Ford would get 39 per cent of votes, with Chow taking 35 per cent and Stintz and Soknacki trailing with 12 per cent and 8 per cent respectively" – in a contest involving these four particular candidates!])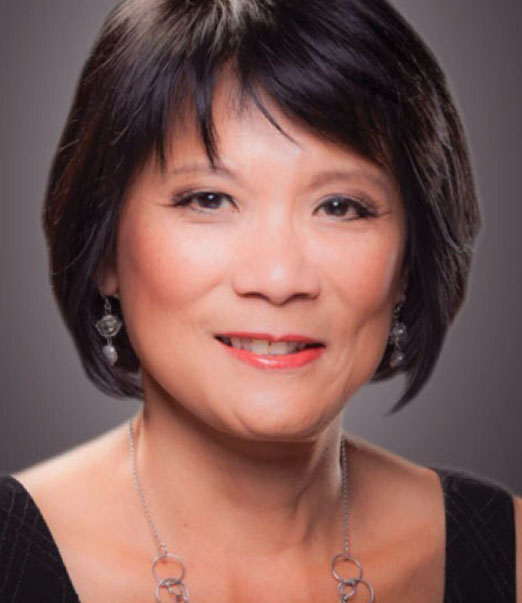 (2) Mr. Paikin goes on: "I saw Olivia Chow last Friday. I put this scenario to her. She laughed. A very big, very dramatic laugh. The kind of laugh where you're stalling for time … 'That's not a denial, Olivia,' I said to her … She paused, then immediately changed the subject … The Toronto mayor's race may have just gotten much more interesting."
In both cases the italics here are mine. I've put them in to highlight what seems to me the residual smoke in Steve Paikin's report – even after Olivia Chow's crystal clear denial in response.
We can now be certain that Prime Minister Harper has NOT made an actual "LG offer" to Ms Chow. But some source who Steve Paikin trusts has alluded to some kind of activity in this ball park. And when he raised all this with "Olivia" this past Friday, she did not flatly deny it.

Impact of the new advisory committee on vice-regal appointments?

What this finally reminds me of is a piece posted on this website by the counterweights editors a little over a year ago now : "Who really believes PM Harper's new panel to ensure 'non-partisan' vice regal appointments will fix the problem?"
The federal prime minister, that is to say, still makes the final appointments of lieutenant governors and governors general. But PM Harper has established  "a new advisory committee to help … choose candidates." And this "committee will make non-binding recommendations [to the Prime Minister] when openings occur either in the provinces and territories or at Rideau Hall in Ottawa."
Who knows? It may be that Olivia Chow's name has appeared on a list of possible candidates drawn up by PM Harper's advisory committee for Ontario – considering that the province's current Lieutenant Governor David Onley himself has recently told us that "my term of office … concludes in early 2014."Â  Mr. Harper has not yet made any formal offer of the Ontario LG office to Ms Chow – and perhaps never will. But her mere appearance on a list of possible candidates would make sense of both what Steve Paikin has reported, and what Olivia Chow has subsequently denied.
If something of this sort is what actually has happened, it just underlines the scepticism about the work of Mr. Harper's new advisory committee, expressed by the counterweights editors a little more than a year ago – in  "Who really believes PM Harper's new panel to ensure 'non-partisan' vice regal appointments will fix the problem?"
In one sense of course the appointment of the NDP stalwart Olivia Chow as Lieutenant Governor of Ontario by the Conservative PM Stephen Harper would be a model non-partisan appointment. (Not unlike Mr. Harper's appointment of a former NDP premier of Manitoba as Canada's Ambassador to the United States!) In its potential impact on the Toronto mayoralty race, however, it would be outrageously partisan.
The mere fact that we are even talking about such things shows just how Machiavellian and outrageously partisan our democratic politics have become in the age of Rob (and Doug) Ford and the Senate/PMO expense scandal (and yes, no doubt as well, the earlier federal sponsorship scandal, and/or the various outrageous recent hydro bureaucracy scandals in Ontario). No wonder the "deepest fear" of Canadians in a recent poll was about the "Acute decline of our democratic and public institutions."