RIP Raymond Souster : "Toronto's foremost bard of bop .. and the small city moment, closely observed"
Oct 23rd, 2012 | By
L. Frank Bunting
| Category:
In Brief
As further evidence that "in some profoundly mysterious way … certain kinds of people more or less die together," two interesting men born in Toronto in the early 1920s were sadly taken from us this past Friday, October 19, 2012.
In the more widely covered case, yesterday visitors were "paying their respects … to Lincoln Alexander, the first black member of the [Canadian] House of Commons and the former lieutenant-governor of Ontario, as he lies in state at the provincial legislature."
More obscurely (as this particular  interesting man himself would probably have preferred), yesterday's Toronto Star included a short notice that "Raymond Souster – often described as Toronto's unofficial poet laureate – died this past Friday at the age of 91."
Lincoln Alexander has already received at least some of the attention he deserves. (See, eg: "Lincoln Alexander's body lying in state at Queen's Park" ; "Lincoln Alexander, Canada's first black MP and former Ontario lieutenant governor, dead at 90"; "Paying tribute to Lincoln Alexander" ; and "Remembering Lincoln Alexander, Parliament's Jackie Robinson.") I just want to add some further data and thoughts about Raymond Souster, whose poems and verse, as the short Star obituary by Paul Irish aptly enough notes "with titles such as Ten Elephants on Yonge St. – probed the everyday nuances of life in a large city …"

1. Armadale Avenue, Baby Point, baseball, and the Imperial Bank/CIBC


Raymond Souster was born in Toronto on January 15, 1921. He lived all his life in the west end of the old city (ie pre Mike Harris amalgamation) – except for the Second World War, when he "served in RCAF groundcrew from 1941 to 1945, with a brief stint in England."
His parents had a house on Armadale Avenue in the Jane and Bloor area. Some of his memories of growing up haunt his poem "Armadale Avenue Revisited." In his own later life he lived at 39 Baby Point Rd., just somewhat north and west of Armadale. And he apparently spent his very last years at The Grenadier Retirement Residence on Bloor Street, just north of High Park (and some nine blocks east of Armadale Avenue).
The young Raymond Souster was "educated at University of Toronto Schools [a high or secondary 'school for boys run by the University'] and [for his last year of high school] Humberside Collegiate." He was also "a baseball player, loved the game, and would have had no trouble at all declaring baseball my vocation if I thought it had been. But it wasn't; poetry was." (Though it seems that for a time he had "a taste for senior ball" as an adult as well.)
In 1939, when he was just 18 years old and had completed high school, Souster went to work for what was then known as the Imperial Bank of Canada. (Here he was following in the footsteps of his father, Austin Souster, who "was a clerk in the Canadian Bank of Commerce.")  In 1961 the Imperial merged with the Canadian Bank of Commerce, to become the Canadian Imperial Bank of Commerce (CIBC). Except for his stint in RCAF groundcrew 1941—1945, Souster worked at the Imperial Bank/CIBC until his retirement in 1985. (In the late 1990s the Toronto journalist and Souster fan Robert Fulford reported that "once, just to be sure he wasn't fooling all of us, I called on him at the CIBC branch where he said he worked. He was there. I watched him, muscular and graceful in his grey suit, slide out from behind the counter to greet me, smiling his enigmatic smile.")
2. Souster as a (Central) Canadian cultural entrepreneur

What I like best about Raymond Souster is his poetry (or, some might prefer to say, his verse) – and the way it reflects the time and place in which he lived his life (which is the place I know best myself, albeit in more or less my parents' generation).
Yet it seems clear enough that Souster's reputation in the regional and local arts community (and no doubt, in some degree, hence my own ability to hear and learn about his individual  artistic work) reflects more than the mere attractions of his poems and verses.
According to The Canadian Encyclopedia, eg:"Souster's literary activities began with an association with John Sutherland and his First Statement group in Montréal which led him to launch Direction (1943-46), the first of a series of little magazines which would place him in the forefront of the literary avant-garde in Canada …  In 1952 his 'friendship-by-letter' with Louis Dudek crystallized into an active co-operation with Dudek and Irving Layton in the activities of Contact magazine (1952-54) and Contact Press (1952-67) … Souster brought several young poets to Contact Press, and gave an important boost to the new poetry with New Wave Canada: The New Explosion in Canadian Poetry (1966)."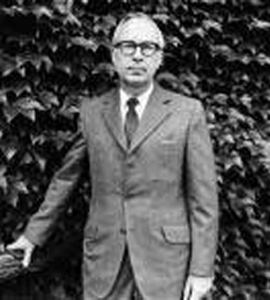 The generally helpful Wikipedia article on Souster offers a few more details on this side of his career : "Souster's first published poem appeared in First Statement, the little magazine founded by John Sutherland in Montreal in 1942. In 1943, while still in the air force, Souster and two friends launched their own little poetry magazine, Direction … With [Louis] Dudek and Irving Layton, Souster founded Contact magazine and Contact Press in 1952. The magazine lasted only until 1954, but Contact Press put out books until 1967… Souster also helped new writers. He edited two anthologies for Contact, Poets 56 in 1956, and New Wave Canada: The New Explosion in [Canadian] Poetry in 1966 … Souster brought several young poets to Contact Press … [They] included Margaret Atwood, whose first book on Contact, The Circle Game, would win the Governor General's Award in 1966… Michael Ondaatje has written of Souster: 'He brought many of us to the surface and we owe him everything' …  Souster was [also] one of the six founders of the League of Canadian Poets in 1966 and its first president from 1967 to 1972."
3. Fanfares for the common man : Souster as a Toronto poet


As the Wikipedia article similarly explains, Raymond Souster "published more than 50 volumes of his own verse." Though the 1960s are often said to mark the high point of his career (and he won the Governor General's Award for Poetry for his book The Colour of the Times in 1964), he kept on writing and publishing into his late old age.
Souster did not have a university degree, and he is not any kind of academic poet. ("Raymond Souster is best known for his short poems portraying Toronto street scenes and for his deceptively casual language and tone.")
In a 1982 McMaster University MA thesis, Peter Douglas Skilleter nonetheless urged that there is a " link  … between  the  American  poet  William  Carlos  Williams and  the  Toronto  poet  Raymond  Souster." This link includes "the  close  relationship  which  exists between  the  two  poets  and  the  cities  in  which  they  live" (Paterson,  New  Jersey in Williams's case, and Toronto, Ontario in Souster's). Skilleter also argued  that  Williams "was  a  mentor  for  Souster  in several  areas.  Souster  has followed  the  lead  of  Williams  in  areas  of  theme,  language,
simplicity  of  line,  and  to  a  certain  extent  subject  matter."
I am not entirely sure just what this means myself. But I do recall reading a long time ago that William  Carlos  Williams stood for "raw" poetry – as opposed to the more "cooked" variety, identified, eg, with T.S. Eliot. And I think it is fair enough to say that Raymond Souster's verse is much more raw than cooked.
Surfing the net, you can run into a number of other apt characterizations of Souster's work. Here, eg, is the Toronto journalist George Jonas: "The surface values of Raymond Souster's poetry are easily discernible and have been pointed out many times. He is gentle and humane. He frequently writes about small events and common people. He observes with affection the streets and characters of his native Toronto. He seems to like cats, baseball players, and newspaper vendors. His poems are simple and direct."
The critic D.G. Jones alludes to "Souster's pedestrian muse" that "knows nothing, except what is normal, natural, good and right. This strikes me as a typical Canadian posture, all the more irritating if you recognize yourself in it." Souster, Jones goes on,  eschews "the heroic pose," and adopts "the persona of the ordinary man, modest, domestic … The people in Souster's world also lead small, ordinary lives … A Souster reading is less than a performance, more like a man deciphering an item in the newspaper for the benefit of his wife."
Another critic, Francis Mansbridge, has written that "Souster's technical accomplishments and approaches to his craft are, admittedly, less than breathtaking. His poetic range is narrow, and the techniques he employs correspondingly modest. But through years of experimentation he ascertained those techniques which are most suitable to the expression of his vision of the world. In many poems … joy and despair interpenetrate in a fascinating manner to give a delicately ironic view of what it is like for one man to be alive in a contemporary urban world."
In June 1998 the Toronto journalist Robert Fulford published a newspaper article called "The wonderful enigma of Raymond Souster." The main theme here was that a monumentally "shy" Souster, "77 this year," had failed to show up at a tribute to him, organized by the literary impresario Greg Gatenby. Fulford wrote: "When Gatenby proposed a tribute, Souster didn't reject the idea; shyness and modesty aren't necessarily the same thing. But he didn't promise to show up, either. … Still, Gatenby's powers of persuasion are as legendary as Souster's reticence. He figured Souster would show up… But for his own private reasons, he stayed home. As his admirers filled the Brigantine Room, word passed around that tonight we were doing Hamlet without the prince. Gatenby suggested Souster might slip in at the last minute, and people kept glancing around. But no Souster." The ultimate explanation, Fulford suggested, was that "he's averse to public appearances and stays out of sight most of the time."
Some 14 years later, in January 2012 (just earlier this year), Joe Fiorito at the Toronto Star was explaining another similar burst of Sousterian shyness (or worse?) : "The poet had a cold, wasn't well, couldn't come; and so it was that Raymond Souster did not attend a tribute in his honour at the Runnymede Public Library … Greg Gatenby – you remember him from Harbourfront, and the International Festival of Authors – smiled somewhat wryly when the poet's absence was announced. 'A cold? That's what he says. He's very shy' … Gatenby should know. He organized the last tribute in Souster's honour, in 1998. Ray didn't attend that one, either." And yet, Joe Fiorito went on : "If the lack of a guest of honour caused the packed house to groan in disappointment, it did not dampen the enthusiasm of those who came to pay homage."
Some four years before, Joe Fiorito had actually gone to visit Raymond Souster at his house on Baby Point Road.  And he reported : "The poet Raymond Souster was listening to jazz on the radio in his kitchen on a recent afternoon. He is, and always has been, Toronto's foremost bard of bop and bebop, as well as baseball, war, elephants on Yonge St. and the small city moment, closely observed … His most recent verse, written a few hours earlier, was a gloss on a work by his late pal, F.R. Scott, who once wrote a poem about the old Montreal Star newspaper… Souster's poem? … From memory he recited, 'Twinkle, twinkle, Toronto Star / How I wonder where you are / high above this teeming city / with little love or human pity' … I am confident that he meant that it is the city, and not the newspaper, that is deficient. Frankly, love and pity fairly drip from these pages on a daily basis … And I was delighted to learn that Souster's first poem was published in this paper. He said, 'I think it was called Field In Winter. The Star had an editorial page in those days consisting of aphorisms, and things people sent in. I wrote the poem and my father sent it. I was 15 years old.'"
4. Souster, Raymond – Representative Poetry Online

Souster only spoke, some today may object, for an earlier Toronto, that was dramatically transformed by massively diverse global migrations and international flights of capital seeking safe harbours, during the second half of his lifetime. From another angle, Souster never forgot to closely observe the downside – of both his immediate urban scene, and the broader human condition. But it is, arguably enough, the upside of what he liked about his native city that attracted so many and so much to the Greater Toronto Area, in the last half of the 20th century. And you don't have to look too hard to see Raymond Souster's Toronto still breathing today, among many fresh cases of  new wine in old bottles. (As Joe Fiorito and  Michael Ondaatje and many, many others might testify?)
However you feel about these things yourself, you can at least now sample Raymond Souster's poetry and verse digitally, at the University of Toronto Libraries' admirable site, "Representative Poetry Online."Â  This includes 16 different poems from several different eras of Souster's career. After some hasty pondering, I have decided that my own top half-dozen chronologically representative samples are: "To the Canadian Poets, 1940" (1944) ; "Flight of the Roller-Coaster" (1955) ; "Four Girls at the Corner" (1964) ; "Queen Anne's Lace (1974)" ; "'Twas the Second Day before Christmas" (1986) ; and "Gwen" (1995).
Other online samples of Souster's poetry and verse can be found on Loren Webster's blog, "In a Dark Time … The Eye Begins to See."Â  The 2005 posting on this site headed "Raymond Souster's Poetry" includes the Souster pieces "All This Slow Afternoon" and "Somalia."
Francis Mansbridge's critical essay on "Craft in Raymond Souster's Poetry" quotes at length from several Souster pieces that appeared in his 1964 publication, The Colour of the Times, which won the Governor General's Prize for Poetry : "A Penny Flute" ; "Dominion Square" (also evidence that while Souster mostly wrote about his native city, he was sometimes inspired by Montreal – perhaps more important for Toronto in the 1960s than it has subsequently become?) ; "The Candy Floss of the Milkweed" ; "At Split Rock Falls" ;  "Point Duchene" (in this case the poet is in New Brunswick) ; "Death by Streetcar" (back in Toronto) ; and "Night of Snow."
Surprisingly or otherwise, the "Baseball Almanac" website reproduces the "baseball poem: The Ballad Of Old Rocky Nelson" by Raymond Souster ("When old Rocky Nelson shuffles up to the plate / The outfield shifts round and the fans all wait" etc – CLICK HERE for the complete thing.)  Rocky Nelson, some old Torontonians may remember (I must confess I didn't), was a first baseman who finally made it into the majors, but not before spending some considerable time in the old International League, in which both Montreal and Toronto had teams. He played for the Montreal Royals from 1953 to 1955. And then : "In 1957, he would sign with the Toronto Maple Leafs [the old baseball Leafs, that is] … In 1958, Nelson was voted International League most valuable player after winning the triple crown, leading the league in batting average (.326), home runs (43) and RBIs (120) while playing for the Toronto Maple Leafs. He was later inducted into the International League Hall of Fame and into the Canadian Baseball Hall of Fame in 1987."
Finally, I feel (happily) obliged to acknowledge that here, on this very "counterweights" website, the incomparable C.M.W. Marcel alluded to one of Raymond Souster's most nostalgic native city poems, in M. Marcel's now almost classic report of August 2006, on the "Iroquois origins of modern Toronto." I don't think I can do any better to conclude my tribute to the late great Raymond Souster here than to quote C.M.W. Marcel's relevant paragraph in full : "Something of the aboriginal canoe culture of 17th century Ganatsekwyagon survived into the 20th century as well – as reflected in a 1960s verse by the Toronto bank-clerk-poet Raymond Souster (also associated with the Montreal poets Irving Layton and Louis Dudek, in a venture known as Contact Press). The verse is called 'On the Rouge': I can almost see / my father's canoe / pointing in from the lake, / him paddling, / mother hidden / in a hat … Lost finally, perhaps forever, / behind ferns swallowing banks … drifting the summer / labyrinths of love."