Justin Trudeau doesn't have to become the Liberal leader to help revive the cause of progress in Canada ..
Apr 5th, 2012 | By
Citizen X
| Category:
In Brief
I seldom agree with what Margaret Wente writes in her Globe and Mail column. She is speaking from and for a different universe than the one I inhabit. But there are exceptions to every rule. And I think Ms. Wente is at least half right today, in "Justin Trudeau for leader! Okay, maybe not."
She seems to be writing partly in opposition to Lawrence Martin's Globe and Mail column this past Tuesday, "Justin Trudeau: In the name of the father."Â  Here I do agree with Mr. Martin when he writes: "For the Liberal Party, Bob Rae is doing a very impressive job as pro tem pilot. But given his age, his baggage and Thomas Mulcair's ascendancy to the NDP throne, chances of rebirth under him are remote."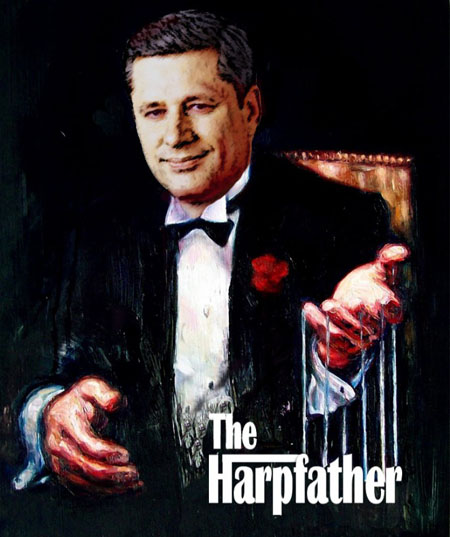 I do not agree, however, with Lawrence Martin's next sentence in this case (the implicit subject of which is Justin Trudeau): "If the party is to rise again, it may well be that it needs someone of daunting name and spirit to remind the country of its daunting days." Here Ms. Wente does seem to me closer to the mark when she writes: "I'm not convinced that the daunting Trudeau name and spirit would be quite the asset that aging eastern Liberals seem to hope."
At the same time again, I do agree with what the counterweights editors on this site were implying about a month ago now, in "The quiet evolution of 'La femme de Justin Trudeau' carries on .. almost as if it knows what it's doing?".  Ie, Justin Trudeau does not have to become the leader of the Liberal Party of Canada to help lead the party "out of the vast northern wilderness it occupies now."
There is, I agree, no single brightest star on the federal Liberal horizon in Canada right now. Yet maybe it will finally be a new Liberal team that finally helps revive both the fortunes of the historic Canadian Grits – and the future of the wider progressive cause in Canada.
Justin Trudeau has certainly shown that he is already a leader on this team. And even if Mr. Rae and Mr. Muclair are unhappily at each other's throats at the moment, the latest poll that shows Conservatives 34%, NDP 32%, and Liberals 19% still means both parties of progress ultimately will have to co-operate to throw Mr. Harper from office in 2015.
Oh, and btw, I also think Margaret Wente – like many other key current commentators –  just may be jumping to a bit too big a conclusion when she writes that: "The economic and political power of the country have all gone west." See, eg, another item in today's Globe: "TSX still lagging US stocks: What's the deal?" Here David Berman explains one possible reason for the current lagging on the Toronto Stock Exchange : The "high commodity prices of the past decade – which provided the fuel for the TSX's gains … from 2004 through 2010 …  have been met with rising supply. In other words, commodity producers are last decade's winners and the TSX is going to struggle."
If this prophecy finally proves true, some of the last decade's parallel westward shift of Canadian economic and political power is going to slow down too. Which may finally help explain the wisdom between the lines of yet another headline in today's edition of Canada's self-proclaimed national newspaper: "Mulcair targets newfound Quebec base in NDP ad blitz." Quebec has been largely missing in action in federal politics for a bit too long now. If we are going to have any kind of long-term Canadian future worth having, that can't last forever either.