Our seven-year itch .. Aboriginals, Europe, Harper style, MLSE, Monarchy, United left, Voter turnout
Dec 11th, 2011 | By
Counterweights Editors
| Category:
In Brief
Strictly speaking, counterweights turned seven years old this past summer. Our very first full-length article, "John Ibbitson's next Canada" (by Randall White) appeared on August 19, 2004.
We very quietly marked our seventh birthday, as it were, with "Just what was PM Harper thinking .. how about 'Canadian Navy, Air Force Name Change Divides NDP Caucus'?" (also by Dr. White), on August 21, 2011.
It has been, however, a year crowded with epochal events, at local, regional, national, and international levels. We are just now getting around to scratching our seven-year itch. And one thing we hope to signal by the exercise is that in 2012 we intend to post more brief subjective comments and/or objective reports on diverse issues, in a vain but well-intentioned attempt to keep up with the increasingly dizzying pace of change.
As a kind of dress rehearsal, now that the December holiday season has started to seriously take hold, here are some subjective comments and/or objective reports on seven key current issues, in a belated more noisy celebration of … well something like our very own Seven Years War: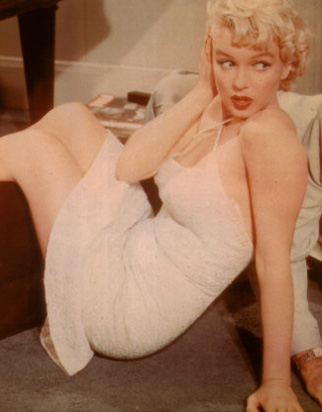 (1) ABORIGINALS: Statistics Canada in Ottawa, some think, is a dry and dusty place. But up close it has its share of entrepreneurial talent. In the midst of the latest Attawapiskat First Nation controversy, it is no doubt no accident that this past Wednesday, December 7 the federal statistical agency released "Population projections by Aboriginal identity in Canada."
So … are aboriginal issues deadly serious in Canada today?  Well, just consider this: "In 2006, an estimated 1.3 million people reported an Aboriginal identity. These populations accounted for 3.9% of the Canadian population … Among them, 785,000 were North American Indians, 404,000 were Métis and 53,000 were Inuit … All growth scenarios considered, the Aboriginal identity population in Canada could be between 1.7 million and 2.2 million by 2031, representing between 4.0% and 5.3% of the total population." (So … draw your own conclusions!)
* * * *
(2) EUROPE: As noted on this site a few months ago now: "It is not entirely clear that Europe ought to get most of the blame for the latest bout of international financial neurosis … But the once mighty continent is certainly playing that role in the eyes of the concerned global village."
A turning point of sorts in this fall's "European debt crisis" may or may not have been reached by the end of this past week. What do Toronto's two oldest newspapers make of it all, from a polite but still concerned distance?  For general reporting see: "Europe moves ahead with fiscal union, UK isolated … Europe secured a historic agreement to draft a new treaty for deeper economic integration in the euro zone on Friday, but Britain, the region's third largest economy, refused to join …" ; and "New eurozone treaty agreed to without the UK … Germany and France had hoped to persuade all 27 EU countries … But Britain …  led the [opposition] push. Hungary, the Czech Republic and Sweden said they were undecided … The treaty will constitute unprecedented intervention in national budgets by a central European body."
Eric Reguly at the Globe and Mail (currently still stationed in Rome, we believe?) and David Olive at the Toronto Star have both published quite critical analyses of what has happened.
For Reguly's views see: "Summit fails to address what's at the heart of Europe's debt crisis … Note that the focus of the pact is fiscal discipline, discipline, discipline … What would have been nice to see was serious talk about – wait for it – stimulus" ; and "EU's vicious-circle economics dooms it to failure … There is one more scenario that the EU summiteers appear to be forgetting, or ignoring: Social breakdown … as jobs disappear, lost generations take to the streets and banks refuse to lend … The ultimate outcome of the Great Brussels Fiscal Discipline Summit could be blood in the streets."
David Olive's criticism comes from a perhaps parallel but somewhat different angle. See "Olive: Maybe it's time for outsiders to rescue Europe … Guided by Germany, most of the European Union (EU) summiteers in Brussels have tentatively agreed to the wrong solution to the wrong problem. They've given tacit approval to a Draconian 'stability pact' … a sanctimonious Germany … has turned this crisis into a 'morality play,' as Nobel laureate economist Joseph Stiglitz said recently."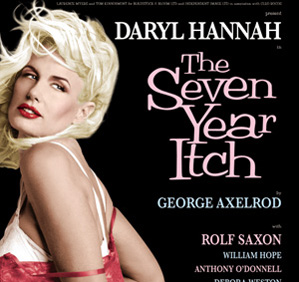 (3) HARPER STYLE. Canadian federal politics in Ottawa still seem too much like a children's carnival sideshow, even with the new Harper Conservative majority government.  Whatever else, a Toronto Star editorial on the subject this past Thursday had a smart conclusion: "In opposition the Conservatives routinely raged at Liberal arrogance, unaccountability, pork-barrelling and abuse of office. But their own … style suggests they were also taking notes."
(4) MLSE BUYOUT. Every media outlet owned by either of the two principals in Toronto's latest big new sporting life story (BCE and Rogers) has been gushing with enthusiasm. But we agree with James Christie at the Globe and Mail this past Friday: "What does a deal between BCE Inc., Rogers Communications and Maple Leaf Sports & Entertainment mean to the ticket-buying customer? It means that the competition for the sports dollar is reduced and we may not see a winning team for a long time." (Yeah baby, that is the plain truth … !)
(5) MONARCHY.  This past Thursday Jordana Divon at the Daily Brew was reporting on "Canada set to ring in Her Majesty's Diamond Jubilee with celebration fit for a queen." And she observed how Heritage Minister James Moore, as he "announced the $7.5-million plan to mark the Queen's 60th year on the throne  … noted the upcoming milestone marks only the second time Canada has celebrated the Diamond Jubilee of a reigning monarch. The first time occurred when Queen Victoria rang in her six-decades on the throne in 1897." You might think that this bit of local history would also remind both Mr. Moore and Ms. Divon that Canada has changed a lot since 1897. Some 115 post-colonial years later many "free and democratic" Canadians  (to quote the Constitution Act 1982) can almost certainly think of better ways to spend more than seven million hard-earned taxpayer dollars!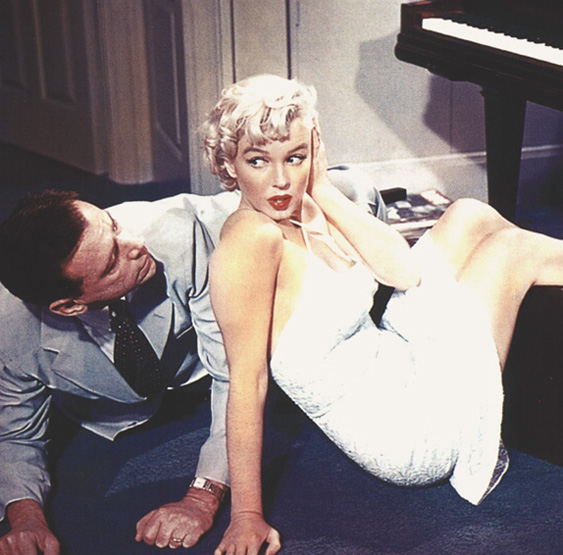 (6) UNITED LEFT. This past Wednesday Dalton McGuinty's new "major minority" provincial government survived its first confidence motion in the Ontario Legislative Assembly: "With NDP backing … [the] Speech from the Throne setting out the government's priorities passed … with 69 MPPs voting in favour of it and all 37 Progressive Conservatives voting against it."
Keith Leslie at The Canadian Press has suggested that the "roles of the opposition parties may reverse in the new year, with the Tories more likely to support Liberal initiatives to cut government spending and services as they tackle a $16-billion deficit." But we think  Martin Regg Cohn at the Toronto Star is closer to the best advice with his column yesterday : "Liberals need to cosy up to NDP to survive."
Ontario may yet be at least one key breeding ground for a new unite-the-left movement in Canada  – that can only come slowly, but must eventually come surely (even if it inevitably takes a while for everyone involved to agree)?
(7) VOTER TURNOUT. This past Wednesday as well Susan Delacourt at the Toronto Star reported on a recent study "by the Samara research organization, which conducted in-depth interviews with 'disengaged' Canadians to see what was keeping them away from the ballot box." The study found that "while 'insiders' in the Canadian political scene may see politics and democracy as intertwined, disengaged Canadians – 'outsiders,' as Samara calls them – actually see democracy and politics as opposite concepts in current practice. And it's a bitter truth they gained from their brushes with the system … This may be a clue on how to address voter apathy, Samara's report says – by increasing the responsiveness of politicians and government to citizens' concerns. As things now stand, Samara says, Canada's citizenry appears to be locked in a divide between the 'insiders' who are engaged, and the increasing ranks of the 'outsiders,' who believe that politics doesn't have much to do with cherished democratic ideals."
There may also be still more food for thought here for those of us who want to somehow slowly but surely unite the left in Canada – or at least promote much more co-operation among Greens, Liberals, and New Democrats?
* * * *
So … if you've made it this far, you may be wondering just how much longer all this seven plus years of counterweights blogging and blogazining and whatnot can keep going on? So are we – and at least most of our contributors. All we can say right now is that we have no plans to stop right yet. But of course nothing lasts forever … Stay tuned!