52% of Ontario voters are NOT already suffering from election fatigue!
Aug 15th, 2011 | By
Citizen X
| Category:
In Brief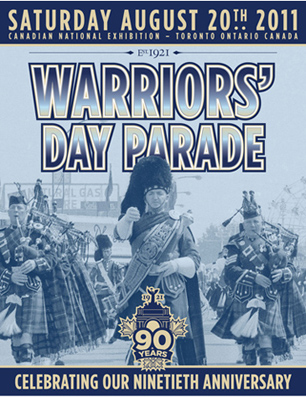 Back in the late 1940s, "Canada's first and perhaps only genuine intellectual" Harold Innis reported that: "When Oliver Mowat was introduced to a prominent statesman in England with a comment on the length of time he had been Premier of Ontario he was greeted with the comment, 'Have you no public opinion in that Province?'"
Mowat remained Liberal premier through six consecutive elections (1875, 1879, 1883, 1886, 1890, 1894). And then he served as Lieutenant Governor of Ontario, 1897–1903. (Paul Romney's Dictionary of Canadian Biography sketch implies that the former premier remained Lieutenant Governor until his death, at the age of 82, "for the sake of the salary" — long before generous if not always undeserved public pensions for politicians became part of Canadian political culture.)
On October 6, 2011 current Ontario Liberal premier Dalton McGuinty (who arguably has at least a few things in common with Oliver Mowat) will be trying for a mere third electoral triumph, of one sort or another. Since late last year the Tim Hudak Conservatives have seemed likely to thwart the McGuinty Liberal "three-peat" aspirations. But two recent polls have now showed a little more light at the end of the Ontario Grit tunnel.
According to an Ipsos Reid "flash sample" poll conducted over the weekend of August 6–7: "If the election was held tomorrow" Hudak's Conservatives "would get 38 per cent of the vote, compared to 36 per cent for the Liberals … Andrea Horvath and her NDP would receive 23 per cent of the vote and the Green Party led by Mike Schreiner would get three per cent … The numbers are in contrast to a poll last month that showed the election was Hudak's to lose with a lead of 11 points."
According to a subsequent Nanos Research poll, conducted  August 10–13: "Support for the Liberals rose from 34 per cent in May to 37.6 per cent … Support for the Conservatives remain[ed] stable, at 42.1 per cent. It was 41.3 per cent in May … Andrea Horwath's New Democrats had enjoyed a measure of success in the previous poll, surging to 18.7 per cent. However, her party slipped back to 16.2 per cent … Support for the Green Party went from 5.4 per cent in May to 3.4 per cent."
Somewhat more intriguingly, from a true Grit standpoint, the latest Nanos poll also indicates that: "Mr. McGuinty was seen by 33 per cent of voters as the best leader to deal with health-care, compared to 26.5 per cent for Mr. Hudak and 13.3 per cent for Ms. Horwath … On the economy, 32.8 per cent trusted the Liberal leader the most, 30.1 per cent chose the Tory leader and 9.4 per cent chose the NDP leader … And despite the Tax Man label, Mr. McGuinty was picked by 30.3 per cent of respondents [as the best leader to deal with tax issues] , while 29.2 per cent named Mr. Hudak and 10.8 per cent Ms. Horwath."
The Ontario Liberals are still far from out of the woods, no doubt. According to one comment writer in the Toronto Star (a Hudak Con Party plant, perhaps?): "I don't believe for a minute the Liberals are climbing in the polls …Truthfully this is not even a nail-biter in the least. McGuinty will be smeared BEYOND belief Oct. 6th."
At the same time, the campaign in Canada's most populous province will not seriously get started until after Labour Day — still three long weeks away. And already more than one poll is in fact showing some improvement in Liberal prospects, whatever online Tory comment plants might say. Just a week ago another headline from the Ontario capital city was telling how "Recent Nanos poll shows Conservative support slipping nationally" — which can't make any provincial cousins too happy either.
Similarly, one of Bob Hepburn's "Top questions for Ontario voters" in the Toronto Star this past Wednesday was "Does the NDP copy Jack's breakthrough?" And the latest provincial Nanos poll does seem to suggest that the emerging answer here is probably not.
Early this past May, I noted  Toronto strategy consultant Andrew Steele's bold Ontario election prediction at the very start of this year: "Dalton McGuinty re-elected to third term." If anything, it looks even a little more plausible now than it did then. (Or, as someone was saying on TV the other day, this is shaping up to be a more interesting election than we all thought it might be, not too long ago at all? And according to cp24, the latest Nanos poll also showed that a whopping 52% of Ontario voters are NOT already suffering from election fatigue!)