How much longer can 40th Parliament of Canada live on?
Jan 31st, 2011 | By
Counterweights Editors
| Category:
In Brief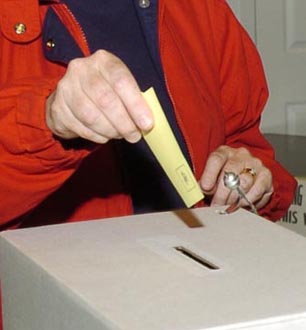 The obvious big question about the 40th Parliament of Canada that resumes today in Ottawa is how much longer it will last.
John Ibbitson has reported "Corporate tax cuts may bring down government." He cites in particular the opinions of "NDP finance critic Tom Mulcair" (who "told CTV Question Period Sunday that it was 'highly unlikely' his party's caucus would support any budget that did not reverse Prime Minister Stephen Harper's plan to lower the corporate tax rate").
According to the Toronto Star: "Tories haven't shown they want to make Parliament work: Layton."  The New Democrats "appear to be the only party open to negotiating with the Conservatives over the budget," but party leader Jack Layton refused "again Sunday to outline a list of specific make-or-break demands … The Liberals have suggested they won't support the budget unless the corporate tax cuts are repealed … the Bloc Québécois has called for $5 billion in concessions for Quebec."
Meanwhile, just in case you were wondering, the Calgary Herald has reported that "Flaherty won't budge on corporate tax cuts … Finance Minister Jim Flaherty confirmed Sunday that he'll be bringing down a budget in March, but offered little hope for a compromise with the Opposition Liberals that could stave off an election."
It may even be that, if and as the unwillingness of the opposition majority to buy into the minority government's unnegotiable budget plans becomes unmistakably clear, Mr. Harper will go to the Governor General and ask for a fresh election, without even bringing down another budget. This past Friday Susan Delacourt reported that the "Conservatives are planning for a March 29 election—at least according to one fundraiser placing calls for the party on Friday … Though Prime Minister Stephen Harper has been accusing his rivals of whipping up election fever, his fundraisers may be also gearing up for a campaign to begin within the next few weeks."
Ms. Delacourt went on: "A March 29 election would have to be called sometime before Feb. 22 for a minimum, 36-day campaign. But since the Commons is not sitting that week in February, it's assumed the election would be kicked off simply by Harper paying a call on the Governor-General and asking for Parliament to be dissolved. Or he could do that anytime in the coming days and weeks. Parliament is set to resume on Monday [ie today] but a budget isn't supposed to be unveiled until late March."
In round numbers the latest EKOS opinion poll from this past Thursday shows Conservatives 35%, Liberals 28%, New Democrats 15%, Green Party 10%, and Bloc Québécois 10%. According to the Vancouver Sun yesterday: "The findings of [an] … exclusive poll for Postmedia News and Global News as Parliament returns to work this week suggests that Canadians remain skeptical about [Liberal leader Michael] Ignatieff …  ranking him behind Harper — and other party leaders — in a variety of categories from leadership to competence to managerial skill."
Angelo Persichilli nonetheless feels that "Liberals might want to roll the dice." Current  Liberal managers seem to believe that their man's strengths, and more importantly perhaps the strength of their broader leadership team and its issues, will only start to show real traction once an election campaign begins. (And everyone seems to agree that if the Iggy Grits ever did somehow get the largest minority number of seats, they'd do some kind of deal with the Laytonian NDP.)
Conversely, there also appear to be enough Conservative managers who think that, once a campaign begins, their numbers will start surging into majority government territory at last.
So … we're putting a small amount of money right now on the end of the 40th Parliament of Canada in a fresh election fairly soon. But of course we could be wrong. (And who knows? The picture might be a bit more predictable this time next week.)