Looking back at 4Q 2022 (+ energy storage, Paulette Steeves on "Indigenous Paleolithic", and RIP Bruno Latour)
Dec 28th, 2022 | By
Randall White
| Category:
In Brief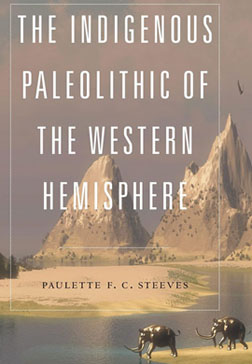 COUNTERWEIGHTS EDITORS, GANATSEKWYAGON, ON. DECEMBER 28, 2022. We're prefacing our final Top 4 counterweights stories in the fourth (and final) quarter of 2022 with three other issues in the news from these parts right now :
First, on energy storage : See Allison Jones's December 26, 2022 Canadian Press piece on "Ontario plunging into energy storage as electricity supply crunch looms … Energy storage could change energy industry like 'refrigeration changed the milk industry,' says CEO" ;
Second, on "New World" archaeology : See Cory Nordstrom's December 26, 2022 CTV News piece on "Northern Ont. researcher's book reclaims Indigenous history in the Americas … Paulette Steeves' recently published book, The Indigenous Paleolithic of the Western Hemisphere … strongly disagrees with the claim by many in her field that there was little to no human activity in the Americas more than 12,000 years ago" ;
Third, on the late great "prestigious French essayist" Bruno Latour : See Jeremy Harding's review of two recent Latour books, On the Emergence of an Ecological Class: A Memo, and After Lockdown: A Metamorphosis, in his December 15, 2022 London Review of Books piece, "Where do we touch down?"
We first became aware of Bruno Latour on this site just after the 2016 US presidential election, when we posted "The good, bad, and ugly in French philosopher Bruno Latour's take on the tragedy of Donald Trump." Much more recently we learned that he passed away, at 75, on October 9, 2022.
The Wikipedia, article on M. Latour tells us that "Bruno Latour … (22 June 1947 – 9 October 2022) was a French philosopher, anthropologist and sociologist. He was especially known for his work in the field of science and technology studies (STS). After teaching at the École des Mines de Paris (Centre de Sociologie de l'Innovation) from 1982 to 2006, he became professor at Sciences Po Paris (2006–2017), where he was the scientific director of the Sciences Po Medialab. He retired from several university activities in 2017. He was also a Centennial Professor at the London School of Economics."
There is similarly a late November 2022 nature.com obituary on "Bruno Latour (1947–2022) … Philosopher and anthropologist who revolutionized ideas about science in practice."
Meanwhile four quotations from Jeremy Harding's December 15, 2022 London Review of Books piece suggest something of what at least strikes us as of continuing interest in Bruno Latour's view of the present complex problems of society (and politics and the economy) :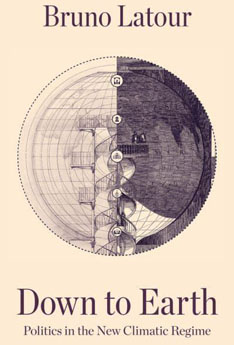 (1) Latour believed that we are now "living in a 'New Climatic Regime', an expression he preferred to the Anthropocene or Capitalocene."
(2) "In Down to Earth (2018), he argues that we have been captive for years to three simultaneous processes: deregulation by ultra-liberal market regimes, 'the vertiginous explosion of inequalities' and 'systematic' climate change denial. The ruling classes of the Global North have conspired to abolish a 'common world' and the results are 'driving us crazy'. Brexit and Trump's withdrawal in 2017 from the Paris Accord were last-ditch moves by wealthier countries to barricade themselves against the effects of the present climatic regime."
(3) "Migration is one big consequence. The urge to shut down free movement across borders has reset us as homeland fundamentalists with grave misgivings about globalisation, even though we're happy to pick and choose the 'global' goods that take our fancy. For migrants from former colonies, moving to Europe is in Latour's view a reciprocal right, derived from the period in which metropolitan bureaucracies and white settler populations fanned out in the wake of conquest." (And then there is the at least somewhat parallel situation on the border between the US and Mexico, heating up yet again as 2023 is so close you can almost touch it!)
(4) And then yet again there is a somewhat confusing presumably second "three simultaneous processes" that Jeremy Harding underlines : "For Latour the big three — inequality, climate denial and the restless migration of species — were primarily evidence of climate catastrophe. They also blurred the vista of modernisation and 'economisation' that Europe and the US had found so transfixing. Trumpism sharpened an insurmountable contradiction between the desire to go local and the urge to press on as selective globalisers into the 'unreality' of globalisation. But the 'infinite horizon' of globalisation was already curtailed, while the haven of the local was prey to chauvinist fantasies and no guarantee against extreme weather events."
Bruno Latour's view of the future, as Harding suggests as well, is incomplete and too vague in practical political terms. His green politics are to us somewhat reminiscent of the admirable but incomplete and impractical green politics advocated locally, in our part of the world, by the leader and sole Legislative Assembly member of the Green Party of Ontario, Mike Schreiner. (Now, if only Mr. Schreiner, who grew up on a farm in the State of Kansas, could become leader of the Ontario New Democrats, or Ontario Liberals!)
Finally, at the end of all this, here are the Top 4 cw stories from 4Q 2022, as determined by the editors over coffee at the Tim Horton's just across from Kew Gardens, in the old Toronto streetcar suburb apparently much admired by Mila Kunis :
OCTOBER 22 : "Re-evaluating Justin Trudeau .. is Canada's progressive hero showing feet of clay?" ;
NOVEMBER 18 : "What the voters said in 2022 US midterm elections (MSNBC) : 'We want this to be a normal country, for want of better words'" ;
NOVEMBER 29 : "Looking at the old British dominion of Ireland and its new relevance for Canada after the death of Queen Elizabeth II" ;
DECEMBER 12 : "Farewell 2022 : Doug Ford, Jagmeet Singh, "ethnocultural diversity", big muskie, lonely Vancouver, Vaughan theatre, no oath to King in Quebec Assembly."
And here's to a very Happy New Year 2023 — in as much of the global village as humanly possible in our time.