The good, bad, and ugly in French philosopher Bruno Latour's take on the tragedy of Donald Trump
Nov 22nd, 2016 | By
Randall White
| Category:
In Brief
The usually agreeable X keeps telling me that he is working on some major tone poem called "Toronto notes : Donald Trump as Rob Ford, Part Deux .. and that really did end tragically." He wants to take the time to get it right. It will be ready soon …etc.
Meanwhile the managing editor says it is starting to get too long since the last post here. And my email has just forwarded a helpful article from the Los Angeles Review of Books.
I at least acquired a better understanding of what I think myself by reading this article. It's called "Two Bubbles of Unrealism: Learning From the Tragedy of Trump."
It's by the "French philosopher, anthropologist and sociologist of science" Bruno Latour. And it is an English translation of a piece that originally appeared in the Paris newspaper, Le Monde.
An unkind comment writer on the LARB website has urged that : "A fair estimate of the number of French philosophers who have understood US politics well would be zero, even if they have spent six weeks at American universities."
There is one partial sense in which, coming from just north of the North American Great Lakes, I have a similar opinion. And I will end on at least a moderate version of a related note. (See "Read the rest of this page" and/or scroll below.)
At the same time, in Canada today we have our own French philosophers. (Our present prime minister may be one of them!) And we are more accustomed to exploiting their very real talents.
Similarly, I knew nothing of  Bruno Latour before I read his article from
Le Monde
,
now on the Los Angeles Review of Books website
. But the early 21st century internet provides a fast second-hand introduction to such things that was impossible in my youth.
In any case I found Latour's remarks on "the Tragedy of Trump" the most refreshing thing I've seen on the subject since the election itself.
That might have something to do with my not looking very hard, in a state of information overload that could last forever. Maybe the key point is that I almost enjoyed reading Bruno Latour's remarks. Which is more than I can say for almost anything else I've seen or heard about Donald Trump lately.
1. Latour's philosophical roadmap to the post 2016 future

One helpful internet resource on Bruno Latour I've quickly discovered is a short biography by Heather Vidmar-McEwen, on Richard Wilk's Home Page. And Mr. Wilk is a Distinguished Professor in the Anthropology Department at Indiana University in Bloomington.
This struck me as somewhat intriguing, since Mr. Wilk is teaching in the state of which Donald Trump's vice president-elect Mike Pence is still for the moment Governor (until January 9, 2017). And in pursuing this sideroad slightly further I was struck by "Governor Pence's Roadmap for Indiana," which has six crisp points.
Inspired by all this I have tried to summarize M.  Latour's "Two Bubbles of Unrealism: Learning From the Tragedy of Trump" in six crisp quotations.
Note as well that, as the unkind critic noted above alludes to, Bruno Latour from France has "spent the past six weeks at American universities." He is not flying entirely on what he may or may not learn ?at such haunts as L'arobase café on the rue du Chevaleret in Paris? (probably not but possibly an interesting place anyway?). Here in any case are the six summary quotations, as translated into English by Clara Soudan and Jaeyoon Park :
(1) "The tragic election of Trump has the advantage of clarifying the broader political situation. Brexit was not an anomaly … One after another, each of the big nations that initiated the project of the global market is now withdrawing from it."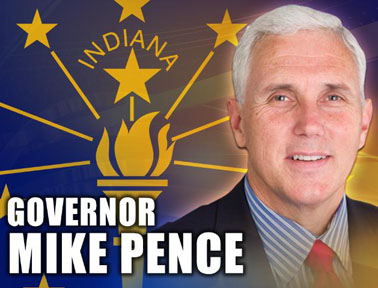 (2) "We thus find ourselves with our countries split in two … The first half … believe that the horizon of emancipation and modernity (often confused with the reign of finance) can still expand to embrace the whole planet. Meanwhile, the second half has decided to retreat to the Aventine Hill, dreaming of a return to a past world."
(3) "Thus, two utopias: a utopia of the future confronting a utopia of the past … For now, the utopia of the past has won out. But there's little reason to think that the situation would be much better and more sustainable had the utopia of the future triumphed instead."
(4) "If the horizon of 'globalization' can no longer attract the masses, it is because everyone now understands more or less clearly that there is no real, material world in the offing corresponding to that vision of a promised land."
(5) "And yet, to my knowledge, no one has explained clearly enough that globalization is over, and that we urgently need to reestablish ourselves on an Earth that has nothing to do with the protective borders of nation-states any more than the infinite horizon of globalization."
(6) "What matters now is finding a way to bring together two kinds of migrants: those forced by the ecological mutation to find a new world by crossing borders and those forced to do the same without even having moved, and whom borders can no longer protect."
Very briefly, Bruno Latour believes that neither of the two (by definition false?) utopias on offer in both the UK Brexit referendum and US presidential election of 2016 – some impossible infinite new global village (Clinton/Remain) or a return to an earlier and increasingly obsolete national past (Trump/Leave) – has any practical future. We need something new in the new age of climate change (that Mr. Trump's school still does not accept of course). And, annoying Paris intellectual that he is, M.Latour does not even hint at what this might be in any positive way.
Or as another comment writer on the Los Angeles Review of Books website version of his original article in Le Monde puts it : "Latour challenges thinkers to come up with what the shape of the new world will be by not offering any himself. I wish he had, but the challenge remains."
2. The civil cold war in the real world of American politics over the next four years

What I like about Bruno Latour's "Two Bubbles of Unrealism: Learning From the Tragedy of Trump" is the refreshing way in which it puts both the UK Brexit referendum and US presidential election of 2016 in a larger transnational context, that rises above the narrow partisan divisions of "our countries split in two."
Yet I can also see that viewed from inside the USA, eg (or the UK or any other country), Latour's unwillingness to offer any vision of "what the shape of the new world will be" also misses how the real world of politics will inevitably try to manage the questions he raises, down on the ground …
Latour says "For now, the utopia of the past has won out. But there's little reason to think that the situation would be much better and more sustainable had the utopia of the future triumphed instead." I think this is true enough, so long as the utopia of the future is the kind of implicit but largely unsung alternative offered by the Clinton campaign – or by the Remain side in the UK.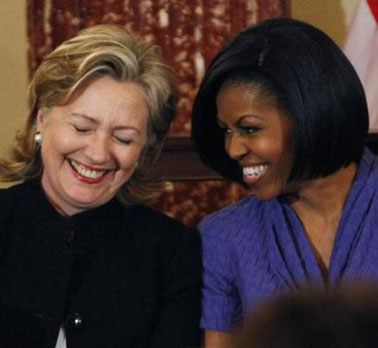 What all this misses, however, is that in the United States the conflict involved in "our countries split in two" is bound to be seen as one in which one side or the other is finally going to win, and even create some new extended period of stability. (But will it be a progressive or a conservative period, and for just how long, etc, etc, etc?)
Consider, eg, the New York Times piece of November 16, "The Two Americas of 2016" by Tim Wallace. This specifies Bruno Latour's "two utopias: a utopia of the future confronting a utopia of the past" with geographic precision, in the particular case of the USA in the 2016 election. To me what you get on two impressive maps is something like :
* Big city urban and metropolitan suburban, more culturally diverse, coastal (or just near water?) = progressive ("Clinton's America" for Tim Wallace) ;
* Rural and small town exurban-suburban, less culturally diverse, inland/interior (or just lots of land?) = conservative ("Trump's America").
Or as Tim Wallace  more poetically explains: "Geographically, Donald J. Trump won most of the land area of the United States. A country consisting of areas he won retains more than 80 percent of the nation's counties … While Trump country is vast, its edges have been eroded by coastal Democrats, and it is riddled with large inland lakes of Clinton voters who were generally concentrated in dense urban areas."
Wallace gives three further statistics on ultimate demographic and geographic contours in the US case. First, Trump's America accounts for some 85% and Clinton's America only 15% of the US land area. Â But second, Clinton's America currently accounts for 54% and Trump's America only 46% of the US population.
Third, as of Friday, November 18, 2016 Hillary Clinton had won approximately 1.1 million more votes of the American people, coast to coast, than Donald Trump on November 8. (1.27 million more, as of November 21, and apparently still counting : "her final popular vote lead over Trump could reach 2.5 million … five times as large as the margin by which Al Gore beat George W. Bush in the popular vote in 2000." It was finally the late 18th century elitist rigged system of the electoral college that made Mr. Trump president, and not the popular vote of the American people. And he is just being defensive as well as sophomoric and hardly convincing to we big thinkers when he tweets : "If the election were based on total popular vote I would have campaigned in  N.Y. Florida and California and won even bigger and more easily.")
Progressives in the United States, it seems to me, sometimes look at the raw demographic numbers and assume their ultimate triumph is virtually guaranteed, in the civil cold war that now seems very close to defining the real world of American politics over the next number of years.
The 2016 presidential election ought to be telling us that it is not. The conservative side is still big enough – and better organized and (perhaps inevitably) more passionate – to impose its will on the progressive democratic majority for a perhaps surprisingly long time.
To me the final message from Bruno Latour is that, in the wake of Brexit and the Trump tragedy, western progressive politics everywhere needs to reinvent and strengthen itself. Â And American exceptionalism may not mean much in this context, although American patriotism in the best sense surely will.
Maybe Donald Trump's highest achievement will be to  inspire a renaissance of democracy in America, ultimately directed against his regime. And in this way he finally will stimulate the cause of progress in building the free and democratic society, which has always been what is greatest in the USA that the rest of us will continue to worry about, when we go to bed at night.