Basic income in Canada, US GDP, small towns for people who flee Toronto, and waiting for new Governor General
Mar 2nd, 2021 | By
Counterweights Editors
| Category:
In Brief
FROM THE COUNTERWEIGHTS EDITORS, GANATSEKWYAGON, ON. 2 MARCH 2021, 1 AM ET. UPDATED 14 MARCH 2021. We have no idea what Prime Minister Trudeau's Liberal governing establishment thinks about Liberal MP Julie Dzerowicz's private member's "BILL C-273 … An Act to establish a national strategy for a guaranteed basic income" – which received first reading on Monday, February 22, 2021.
Prime Minister Trudeau has made clear that, while he believes the concept of a guaranteed basic income for Canada is worth discussion and debate right now, his government does not "see a path to move forward on" the concept in any near future. So there is virtually no chance that the particular proposal advanced by Ms Dzerowicz, Liberal member for Toronto Davenport, will be taken up by the actual Liberal (minority) Government of Canada.
Yet the prime minister's position seems to be that while the concept is interesting, it needs to be further debated and refined to arrive at seriously well thought-out practical proposals, in a world where Canadian governments have already committed unusually large financial resources to the more immediate needs of the citizenry in a time of high stress … and so forth.
This implies that "the government" in the narrowest sense of prime minister and cabinet (or executive council, and now maybe the Prime Ministers Office/PMO too?) is at least not unfriendly towards hearing further debate and discussion on the subject. And it is encouraging that Liberal Members of Parliament are getting involved in the discourse, as political scientists might say.
(At her Bill C-273 Press Conference this past Friday Julie Dzerowicz was joined by basic income advocates Floyd Marinescu of UBI Works and Sheila Regehr at Basic Income Canada Network …and parliamentarians Hon. Wayne Easter, Annie Koutrakis and Senator Kim Pate … Special guests Hugh Segal and Art Eggleton also joined the event.")
All this also has obvious things in common with the NDP MP Leah Gazan's private member's motion "M-46 GUARANTEED LIVABLE BASIC INCOME", moved during the 1st session of the 43rd Parliament, and then reinstated in the current 2nd session. (Ms Gazan is MP for Winnipeg Centre. Her motion was seconded by fellow parliamentarians across the country – more than a dozen NDP, three Greens, and one Liberal.)
Federal New Democrat leader Jagmeet Singh was pronouncing further on the issue a few months ago. We're looking forward to hearing at least some further parliamentary debate and discussion on both BILL C-273 and motion M-46 (as enthusiastically reported by the mass media!). This is, we think, what many voters (including us) think their elected representatives should be doing with a good enough part of their time (and our money etc).
Of course there won't be any Canadian Guaranteed Basic Income (Livable or otherwise) any time all that soon. But good government begins with the longer view. A few of our Members of Parliament are discussing an interesting and arguably important concept for our future (rather than composing not even very funny cartoons of prime ministers and outhouses, eg). There are reasons to hope that something of what does seem to make elemental sense in the concept, in the world we all too clearly seem to be moving into all too quickly, will be part of some future citizen survival kit offered by the "free and democratic" government we are so lucky to have in Canada today.
Meanwhile, a Statista chart from a month or so ago points out that in 2020 "US GDP Falls 3.5% in Biggest Drop Since 1946" – which gives at least some helpful perspective on the broader economic dilemma of the present moment for countries like Canada.
And then, also a month or so ago, Lauren O'Neil at blogTO wrote usefully about "These are the small towns people are moving to after they flee Toronto" – another key current trend with analogues in many broadly comparable places elsewhere!
Finally, much more recently (just the Sunday before last, February 21, 2021) we paid particular attention to a CBC News report from Ashley Burke : "Trudeau to announce process of selecting governor general in coming days … Former GG Julie Payette resigned last month after review found workplace 'toxic'."
We are still waiting for the prime minister to announce this process – along with perhaps a few dozen other Canadians. While we're waiting we note Randall White's related January 30, 2021 piece on this site : "Why a Royal Commission on Democratizing the Governor General of Canada makes sense in 2021."
Dr. White has also just passed along some further research notes on the "Letters Patent" theoretically from the British monarch, which, along with the Constitution Act 1867 and the Constitution Act 1982, form the current legal basis for the office of Governor General in Canada.
The so-called 1947 Letters Patent is the key document for the office as established now. And there is also a helpful Canadian Encyclopedia article on the 1947 Letters by the monarchy historian Dr. Carolyn Harris.
Dr, White notes as well that preceding Letters Patent for the Governor General of Canada in 1931 and 1905 are somewhat intriguing, as reflections of the evolution (and "Canadianization") of the office. The 1905 Letters, eg, were signed by a senior British public servant ("Clerk of the Crown in Chancery") as "By Warrant under the King's Sign Manual MUIR MACKENZIE."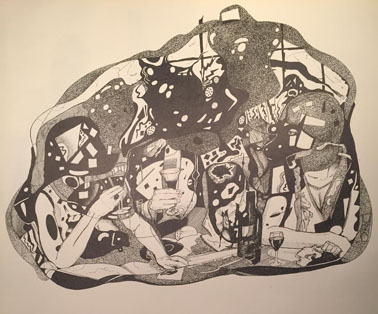 The 1931 Letters, after the Statute of Westminster which declared self-governing British dominions altogether autonomous from the United Kingdom, were signed by the Canadian Conservative Prime Minister as "BY HIS MAJESTY'S COMMAND R.B. Bennett." The 1947 Letters (in the same year as the first independent Canadian Citizenship Act) were signed by the Canadian Liberal Prime Minister as "BY HIS MAJESTY'S COMMAND, W. L. MACKENZIE KING, Prime Minister of Canada."
To conclude, Dr. White reports yet again that his next Canadian democracy book chapter on "The Return of the Natural Governing Party, 1992—2006" really will be completed very soon. And he has passed along the latest Vancouver-based Research Co. poll on a related subject : "Rising number of Canadians ready to rethink country's relationship with monarchy." We will report back here on Prime Minister Trudeau's next "process of selecting governor general" when he or someone else finally does announce this process "in coming days."
UPDATE MARCH 14. So it finally happened this past Friday. See eg "Liberal government kicks off new process to choose a governor general." For the longer term we also like Charlotte Dalwood's March 5 article on the CBC News site : "Why Canadians should elect their Governor General … The whole country has a stake in who carries out the duties of Canada's acting head of state."