Ho ho ho : our Top 10 reports 2Q 2016 & Dominic Berry on metro news & the Sparrow on ex-Blue Jay Edwin
Dec 23rd, 2016 | By
Counterweights Editors
| Category:
In Brief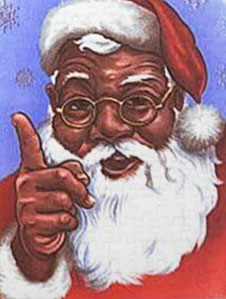 FRIDAY, DECEMBER 23, 2016. TORONTO, CANADA. The legendary arrival of Santa Claus is now a very few days away. Our esteemed colleague Dominic Berry took a trip downtown yesterday on the Queen streetcar for some last minute shopping – at HMV on Yonge Street and the Indigo bookstore in the Eaton Centre.
The trip takes a while. And Berry reports that he was unusually impressed by the December 22, 2016 local edition of metro news he read to pass the time. He singled out half a dozen items for especially high praise.
(He also asks that we preface our further short account with a bow to the ubiquity of many different local editions of metro news nowadays, including one in Helsinki, Finland – which he apparently caught up with on a Baltic Sea cruise this past May.)
Dominic Berry's half-dozen highly praised pieces from yesterday in Toronto divide into four news reports on early 21st century life in this particular big city, and then two largely political columns by clever women. The four news reports are:
* "How Toronto's urban planning department embraced diversity … Toronto's planning review panel helps city staff receive input from people who aren't just 'affluent white homeowners.'"
* "One Toronto crossing guard's quest to make his intersection safer … Crossing guard Domenic Pillegi is asking Mayor John Tory to solve the problem of aggressive driving at Avenue and Wilson."
* "Ikea warns Toronto teens not to try sleepovers in stores … A spokesperson for the Swedish store said unsanctioned sleepovers, where teens hide in closets and enjoy comfy beds, were on the rise this year."
* "Undocumented migrants in Toronto describe life in the 'shadows' …  In a new book, young people with precarious immigration status in Canada share their fears, dreams and struggles."
The two more political columns by clever women (on the same page) feature Chantal Hébert from Ottawa (and Montreal) and Vickly Mochama here in town :
* Chantal Hébert : "Parliamentary coverage has been changed by the times …  Long ago, if you wanted to cover Parliament, you had to be based in Ottawa. Not anymore." Ms. Hébert's ultimate conclusion here is that "the daily reporting of Parliament Hill media insiders" has, for better or worse, now lost its former "pride of place in the national conversation."
* Vicky Mochama : "Let's extend our holiday generosity to the boldly ungenerous … It's certainly better to give than to receive – but taking has its place, too." Ms. Mochama presents a younger and suitably more cynical (but still ultimately encouraging) view of life in the big city today, starting admirably with : "In the lead-up to the Plunderer-Elect of the United States taking the oath of office, it's become clear that this is the Age of the Thief."
Now, those who want to see our Top 10 selections from counterweights for this past second quarter of 2016 can just click on "Read the rest of this page" and/or scroll below. (Where you'll also find Rob Sparrow's view on the latest Blue Jay news re Edwin.) We will post similar lists for the third and fourth quarters of the year on December 29 and December 30.
Meanwhile, Happy Holiday from the late great Percy Faith, who was born in Toronto in 1908 and died in the Encino neighbourhood of Los Angeles in 1976. May Santa Claus at least be good to you too this year, in one way or another.
Top 10 counterweights articles from the second quarter of the fateful year 2016
* Blue Jays 2016 : Last 87 days last year were magical .. this year will be a long season and glorious (we hope!). Apr 8, by Rob Sparrow. (It finally was pretty glorious. And if you're wondering what the Sparrow makes of the latest news two days before Christmas 2016, here it is, hot off the email room floor : "Looks like the Blue Jays slow played both Jose & Edwin. It's too bad cause they were good Blue Jays and deserved to be treated better. This Cleveland management though wants their stamp on the club. That said the team led the league in attendance and losing arguably their most popular player in Edwin will not help on the field or at the gate. A successful coach once said 'you are either getting better or getting worse,' and the Blue Jays are worse today.")
* From the Regina Manifesto to the Leap Manifesto : new directions or big mistake for federal NDP? Apr 12, by Randall White.
* We have still "not yet realized that the Indian and his culture" are fundamental to "Canadian institutions." Apr 17, by Counterweights Editors.
* Can Bernie help Hillary rediscover what Bill's White House tried to hide in her Saul Alinsky thesis? Apr 28, by Citizen X.
* Death of George Dryden (Diefenbaker?) : remembering the last prime minister of the old Dominion of Canada. May 5, by Randall White.
* Northern Europe (and Russia) in the spring of 2016 .. and further adventures toward a Canadian republic. May 10, by Counterweights Editors.
* In the middle of June 2016 : we have to start trying to like Hillary .. and remember Horace on nil desperandum. Jun 11, by Randall White.
* Last Canadian thoughts on UK Brexit : trying to remember Orwell's "Toward European Unity" in 1947. Jun 21, by L. Frank Bunting.
* Big Brexit surprise in UK .. and what it may or may not mean for Donald Trump in USA.
Jun 24, by Randall White.
* Happy Canada Day 2016 – for Canadians biggest Brexit impact may be Canadexit from King Charles III. Jun 30, by Counterweights Editors.
And oh, btw, congratulations to all University of Western Ontario graduates, on the recent invention of the "world's smallest snowman" at their alma mater's NanoFab lab – " less than three microns tall, or about .003 mm … way smaller than a strand of human hair … roughly 75 microns across."  Now that's miniaturization. Happy holidays again.