Is new Canadian national dream rising in Alberta .. under new kind of New Democrat government?
Apr 27th, 2016 | By
Citizen X
| Category:
Canadian Provinces
For a while now it has been clear enough that the wildrose province of Alberta is thirsting to leave some new mark on the evolving story of the Canadian confederation of 1867.
The not-so-great debate on Senate reform since the 1980s – pushed along by an Alberta provincial government report called Strengthening Canada – Â is one case in point.
The Ottawa prime ministerial regime of the naturalized Calgarian Stephen Harper is another.
As both examples suggest, the quest has yet to definitively capture the holy grail. Now, however, Alberta's improbable NDP premier Rachel Notley has come up with a scheme that just might finally work (as well as anything can be expected to, in the real world of politics these days).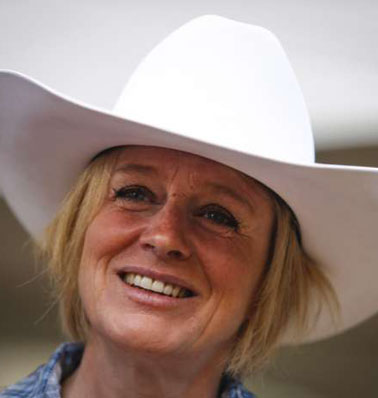 The crux of Premier Notley's New National Policy  is nicely laid out in an April 22 report on the CBC News site by Katharine Starr : "Canada acting 'like a bunch of villages as opposed to a nation' on pipelines, says Rachel Notley … Alberta premier argues pipelines are path to funding transition to a de-carbonized economy."
Two proposed (and of course controversial) pipelines in particular – Enbridge Inc.'s Northern Gateway to the Pacific tidewater out west, and TransCanada's Energy East project to the Atlantic – are obvious potential actors in a new third wave of an old Canadian national dream.
(1) The long first wave was the gradual evolution of the transcontinental east-west fur trade in what is now called Canada (an indigenous word), from the early 17th to the later 19th centuries.
As in one of Harold Innis's almost poetic concluding sentences from the 1930s : "The Northwest Company was the forerunner of confederation and it was built on the work of the French voyageur, the contributions of the Indian, especially the canoe, Indian corn, and pemmican, and the organizing ability of Anglo-American merchants."
(2) The second wave was the less gradual evolution of the Canadian Pacific and other east-west railways in Canada, from the Atlantic to the Pacific, in the late 19th and early 20th centuries.
As partly retold in Pierre Berton's two books of the early 1970s, The National Dream and The Last Spike – and the related 1974 CBC TV miniseries, also called "The National Dream."
(3) Now, in the early 21st century, along comes the third wave – a new northern North American east-west transcontinental vision of oil (and gas) pipelines, from coast to coast (and maybe even the third coast of the fur trade too, finally?).
As the ultimate charm of the piece, the current lead rider on this third wave is the heretofore improbable "last New Democrat leader standing in the country," Alberta Premier Rachel Notley from a traditional left-wing, pro-environmentalist political party.
A little closer to the ground

Premier Notley likes to see herself "as the beginning of a vanguard of new NDP governments across the country." And she has come up with what at least some probably will see as a compelling strategy for reconciling economic development and environmental objectives in promoting her new national energy policy :
"All the things we need to do to get to a de-carbonized economy…that doesn't happen for free … [Notley told Terry Milewski in a recent interview on CBC Radio's The House] … We have a revenue source that will help fund that, but we're giving it away at a discount because we're acting like a bunch of villages as opposed to a nation."
Cynics from central Canada, with tales of the old Firewall Alberta still ringing in their ears, will inevitably have some sceptical reactions. They will say, eg, that Alberta only became seriously interested in Canadian east-west pipelines after the preferred north-south route of the Keystone XL Pipeline (Phase IV) was finally rejected by the US administration last fall.
(Though even if this is true, it only underlines similarities with John A. Macdonald's late 19th century National Policy – tariff protection for central Canadian manufacturers + transcontinental railways to get their products to domestic markets across the country, etc. It only became important once it was altogether clear that the US Congress of the day would never approve a new Canada-US free trade agreement, to replace the abrogated Reciprocity Treaty of 1854—1866.)
Critics will also say that it's one thing to propose a national dream of transcontinental east-west pipelines designed to bring the benefits of oil (and gas) resources in Alberta (and Saskatchewan) Â to domestic Canadian markets. It's another thing to talk about east-west pipelines designed to give prairie oil (and gas) resources tidewater access to international markets at such coastal places as St. John, New Brunswick and Kitimat, BC.
And then the aggressive environmentalists who are urging the Leap Manifesto on the federal New Democrats are bound to find any oil and gas pipeline scheme anathema. From this perspective a Canadian nation-building strategy that turns around pipeline networks is just a twisted economic nationalist nightmare.
Federal-provincial co-operation

Even so, Rachel Notley is saying things with some serious appeal in a place like Southern Ontario – and possibly beyond. And, with various adjustments, there seems some potential for federal-provincial co-operation on a new national pipeline policy in the age of Justin Trudeau.
It is true that at his Alberta road show this week "Prime Minister Justin Trudeau offered general support for pipelines but reiterated his opposition to current plans for the proposed Northern Gateway project as his Liberal cabinet wrapped its retreat in the Rockies on Tuesday."
It is also true that the federal prime minister must deal with such related key current headlines as : "Face facts, Mr. Trudeau: Pipelines and the Paris accord don't mix" ; "Trudeau Must Make The Hard Decision To Reject The Pipelines" ; and "Notley's pleas to federal cabinet on pipelines and EI make no immediate headway."
It nonetheless remains hard to see how – even with the ecologically wicked tar sands – Â the oil and gas sector in Alberta (and Saskatchewan) is just going to roll over and play dead, at the behest of environmentalist hordes.
As Premier Notley's position itself underlines, there are a lot of jobs at stake. There are parts of the Toronto financial sector that are happiest when the Alberta energy economy prospers. The Canadian resource economy began with the transcontinental fur trade, and it's far from dead yet, etc.
Premier Notley is very much in tune with the current Trudeau rhetoric that you can't do either environmental or economic development policy alone nowadays. You have to do the two together. And whatever else, it is refreshing to see someone trying to do something different and constructive, on this troubled front of policy development. Maybe both Alberta and the New Democratic Party have brighter Canadian futures than may seem immediately obvious right now. And cheers to Rachel Notley in any case, for at least trying to appeal to some kind of larger Canadian vision.