Can anyone believe a New Democrat majority? Welcome to the 21st century Alberta .. and the rest of Canada too!
May 6th, 2015 | By
Randall White
| Category:
Canadian Provinces
I can't think of another election where what I wanted to see happen has actually happened to quite the same extent as in Alberta on May 5, 2015. (It's almost scary.) See, eg, "Alberta Election: NDP surges to majority government" and "New Democrats crush Progressive Conservative dynasty."
As one Conservative Albertan pointed out on CBC TV, Rachel Notley's New Democrats will now be blamed for everything bad that happens to Alberta over the next few years. And that could be quite a lot. This 2015 election could be a blessing in disguise for the Alberta PC s, etc …
Andrew Coyne I hope more wisely noted that Ms Notley will be going out of her way to avoid the fate of Bob Rae's first and only NDP government in Ontario. (Whose own unexpected, sudden rise to office, in a 1990 provincial election mistakenly called too soon, now looks even more like a precedent for what has happened in Alberta in 2015.)
On the other hand, who ever really knows about such things in the often crazy but almost always interesting real world of democracy? It may be that all this has been in the cards for some time, but we just couldn't see it. (Just as we couldn't finally believe the polls that said it was coming.)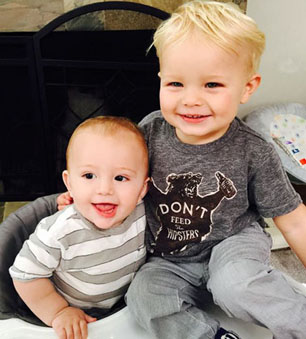 Rachel Notley, for example, as we suddenly interested non-Albertans are just learning, is the daughter of Grant Notley. And Grant Notley, who died in a plane crash in 1984 at the age of 45, Â was leader of the Alberta New Democrats from 1968 to 1984, and the only NDP member of the Alberta legislature from 1971 to 1982.
I thought outgoing Premier Jim Prentice gave a short, impressive concession (and resignation) speech – a strong and able man in political defeat. His early election call has proved a great miscalculation, but he did it because he felt he ought to, as a matter of principle, in the wake of the great decline in oil prices, etc.
That at least is his story. And it will probably ensure that he sleeps at night, as he ought to. The incoming Premier Rachel Notley was right as well as gracious in thanking Premier Prentice for his many forms of service to Alberta.
I thought Premier-elect  Notley gave a flawless, forceful, and also well thought-out acceptance speech. It is said her campaign made no mistakes, and her speech was the same way. She said all the right things to all the people, including the Calgary oil oligarchy. And she stressed that her provincial New Democratic Party is rooted in Alberta values.
One of these values is just hard work. Another is entrepreneurial spirit. And who knows here as well? Over the next while it may be quite interesting for us in other parts of the country to see what an NDP majority government with entrepreneurial spirit looks like. And, unusually for someone who has lived all his life in Ontario, after I heard Rachel Notley's  speech last night I actually thought briefly about how lucky we are that Alberta is such an important part of Canada.
(Oh and btw, the PEI Liberals under new leader Wade MacLauchlan were re-elected this past Monday, as widely predicted. And while Premier  MacLauchlan may have social conservative views on abortion, Craig Takeuchi at the Georgia Straight has summarized a few new virtues in the "Prince Edward Island election: First elected gay premier plus NDP and Greens gains." Think how happy the people at the Georgia Straight must be about Alberta! Or even the people of Quebec, where today's New Democrats were first reborn federally, in 2011 …)