Is Stephen Harper really making a good case for another crowning, as we try to remember Giovanni Caboto in 1497 ??
Nov 20th, 2014 | By
Counterweights Editors
| Category:
In Brief
Lawrence Martin's quite remarkable Globe and Mail column this past Tuesday (November 18, 2014)  – "A pro-active PM seizes the agenda" – deserves more attention, and debate.
The essential argument is nicely (or otherwise) summarized in Mr. Martin's first paragraph : "If victory goes to the guy who wants it most, Stephen Harper is making a good case for another crowning. The Prime Minister has been on a roll lately, moving at whirlwind speed both at home and abroad. He has had his best month in a long, long time. He is dominating the news agenda, leaving opposition leaders in the shadows."
One thing continuing resolute critics of  PM Harper might say is that's all very well. But the 2015 Canadian federal election is still a way down the road, even if the prime minister chooses to abandon his own fixed-date election law and go for an earlier date in the late winter or early spring.  Many voters may not remember Mr. Harper's current "best month in a long, long time" five or four or even three months from now – to say nothing of the legislated fixed election date on October 19, 2015.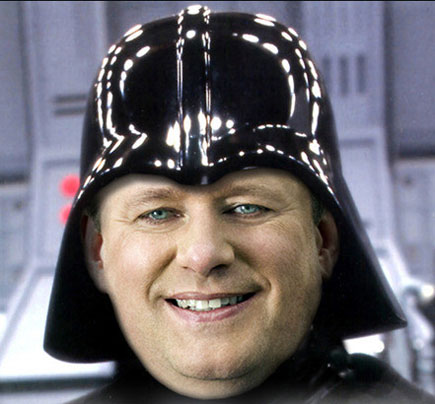 Critics could also note Nik Nanos's latest "Liberals score highest, Conservatives plateau in Nanos Power Index," from the day after Lawrence Martin's column. Here Conservative Stephen Harper is at  32% on the "preferred Prime Minister measure," with Liberal Justin Trudeau at only 29% and the NDP's Thomas Mulcair at only 20%!  Yet, viewed from another angle, 55% of Canadians would currently consider voting Liberal, compared with 44% who would consider voting for the federal NDP, 42% who would consider voting for the Conservatives, and 27% who would consider voting Green (or even the 35% in Quebec who would consider voting for the Bloc Quebecois).
At the same time, the notion that "Stephen Harper is making a good case for another crowning" has reminded us that it is time to post another installment of Randall White's Children of the Global Village book project – on our Long Journey to a Canadian Republic page.
So … if you go to the Long Journey page (see also "The Long Journey to a Canadian Republic" on the bar at the top above), you will find a brief account of Randall White's current book project, along with the "Prologue : too much geography." At the end of the prologue there is now a link as well to  Chapter 1 of PART I : THE DEEP CANADIAN PAST, 1497—1763 –  "Misty contact : Giovanni Caboto and sponsor in Atlantic Canada , 1485—1689." (Or just CLICK HERE.) This is the next installment of Dr. White's work in progress, tentatively (and still a bit too verbosely) entitled  Children of the Global Village – Canada in the 21st Century : Tales about the history that matters. Several further installments will be posted in this same location on the Long Journey page over the next few weeks.  (The latest installment posted will also appear under the Heritage Now category in the right-hand column of the home page!)
For the moment we just have two final notes on Lawrence Martin's potential "another crowning" of Stephen Harper next year :
(1) Last Sunday evening (November 16, 2014) Michael Harris posted a quite different take on Mr. Harper's current situation on the ipolitics site – called "Harper has been losing friends for a decade – now he's losing his base."
(2) One of a number of dangerous political problems currently faced by PM Harper, as stressed by Michael Harris, is "the whole Wright/Duffy mess."  But this makes a provocative other kind of appearance at the very end of Lawrence Martin's piece in the Globe and Mail this past Tuesday : "As for the big dark cloud on the horizon – the trial of Senator Mike Duffy, a case that could reveal ethical corruption at the highest levels – there has been news of interest as well. Mr. Duffy is reported to be in very dubious health. The trial may never take place."
Meanwhile, Randall White himself has promised us some further reflections on the rather alarming Lawrence-Martin-type prospect of Stephen Harper as a possible heir-of-sorts of William Lyon Mackenzie King – the longest-serving federal prime minister in Canadian history to date (1921—1926, 1926—1930, 1935—1948). Â These reflections will apparently draw on the wisdom of such long-ago passionate students of Canadian politics as Frank Underhill and Frank R. Scott, and the current eminent British political scientist David Runciman. (And Mr Runciman, you may recall, has recently – Â if also quite incomprehensibly to some of us – declared that the two most successful politicians of the western world right now are Angela Merkel and Stephen Harper!!!!) Dr. White, who seems excessively busy these days (or possibly just lost in some surviving rural Ontario draft hall, studying the classical ballet stylings of Miss Nude Penetang), has promised that he will have something legible on our collective desk as soon as he can manage.