July 1, 2014 — A Great Day for Canada, as you like it, and a toast to next year in a Canadian republic
Jun 30th, 2014 | By
Counterweights Editors
| Category:
In Brief
The grandfather of one of we (various and intermittent) counterweights editors used to say that it was "A Great Day for Canada" on his own birthday. And it has long seemed to us that there is something quite admirably as well as agonizingly Canadian about this kind of practice.
In any case, with July 1, 2014 on the immediate horizon, you might think that if it's a Great Day for Canada on each of our individual birthdays, how much Greater a Day Must It Be on the country's actual birthday? But if you do think something like this, others among we counterweights editors will tell you you're just plain wrong. (Well, they'll try to do it more politely than that — but they will say it's not just a matter of opinion.)
In fact what we will be celebrating this coming Tuesday, July 1 is the 147th birthday of the Canadian confederation of 1867 — or what used to be called the (British) Dominion of Canada. As the old Toronto Globe explained in the fall of 1874, with the new confederation's seventh birthday well behind it, this particular "Canada is not a nation."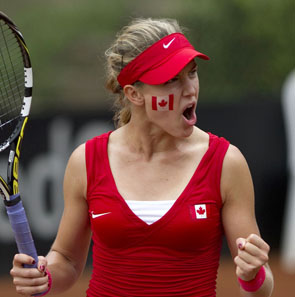 In more technical-sounding or just plain archaic language, the Canada born in 1867 was just the first self-governing dominion of the British empire. An interesting concept perhaps, now more or less abandoned altogether but gradually, especially in the 1960s and 1970s. Yet even with this abandonment, some would say that something which might sensibly be called a nation of Canada is still a confusing thing at best, even today. (As of a Canadian House of Commons declaration in the fall of 2006, eg, some overarching Canadian nation in 2014 is a place in which the Quebecois are also a nation within a united Canada. And then there are the First Nations, of course, sometimes said to number more than 600!)
In our own case here, we will be celebrating the 10th anniversary of our counterweights site sometime this August as well. We've built up some intellectual capital over these 10 years. And to do our bit in toasting what are now We the People of Canada, we want to celebrate Canada Day 2014 in two somewhat derivative ways.  The first is to just list the links for a half dozen of our postings from previous Canada Days — in 2006, 2008, 2009, 2010, 2012, 2013 :
* 2006 : Great day for Canada .. and if you're among the Canadian people you might as well toast yourself!
* 2008 :  Canada Day 2008 .. does the old British North America Act have a future?
* 2009 : Canada Day 2009 : Percy Robinson and the reluctant Canadian republic
* 2010 :  Happy Canada Day 2010 .. at some point this country will discover itself .. probably sooner than later
* 2012 : Canada Day 2012 : Duff Conacher, Helen Forsey, Michaëlle Jean, Percy Robinson (again), and maple leaf flag tattoos
* 2013 : Where is Canada going .. will we become a real country at last (yes of course)? [And for our, well, pretty exciting second way of celebrating Canada Day 2014, click on "Read the rest of this page" and/or scroll below.]
* * * *
For our second bow to A Great Day for Canada on July 1, 2014, we're going to be starting a new page, on the bar at the top of this page, called The Long Journey to a Canadian Republic. As our half-dozen Canada Day articles above suggest, we have for a long time thought that Canada is a great place, with a great future.
Our own lives are here, and we appreciate the many virtues of the place. But we also think there is still work to be done in making what our Constitution Act, 1982 calls a "free and democratic society" work better, for all of today's sovereign people.  It's time to wake up and aggressively smell the Tim Horton's coffee, etc, etc.
Virtually since 1867 successive generations of Canadians have been working towards the destiny of a thoroughly independent parliamentary democratic republic — on the so-called Westminster model. To us, it is clear as a snowflake that it is time to seize this destiny at last. It would do all parts of Canada an immense amount of good to meet the admittedly far from easy (if also far from impossible) constitutional challenge of creating an independent parliamentary democratic republic now, or in the more or less near future. (This is Canada … and we agree that it will in fact take a while, but we also believe, more and more, that the time to start talking, very seriously, has already arrived, etc, etc.)
Our new page on The Long Journey to a Canadian Republic is still under construction, and no doubt will be for some time yet. We think it's already worth a quick look nonetheless! And our ultimate hope is that it will help stir something a little  in the current early phases of a new republican debate in the true north, strong and free. (Which of course has absolutely nothing to do with any wing of the Republican Party in the USA.) If there's room for a Ford Nation, there's just gotta be more room for a Canadian republican debate, to match and even surpass the parallel debate in Australia, so many, many miles away. Meanwhile, Happy Canada Day 2014. All of us who live here right now are very lucky, no matter how much of a struggle even life in Canada can sometimes be.
PS : It may seem odd to some ears to add a few very final pro-republican thoughts descending from such key current headlines as "Canada's Eugenie Bouchard defeats France's Alize Cornet to reach Wimbledon 2014 quarter-finals." Ms. Bouchard is apparently the daughter of an old-school Montreal Westmount family with a misleading French surname, altogether wrongly redolent of such things as the great Quebec nationalist (with a wife from California) Lucien Bouchard.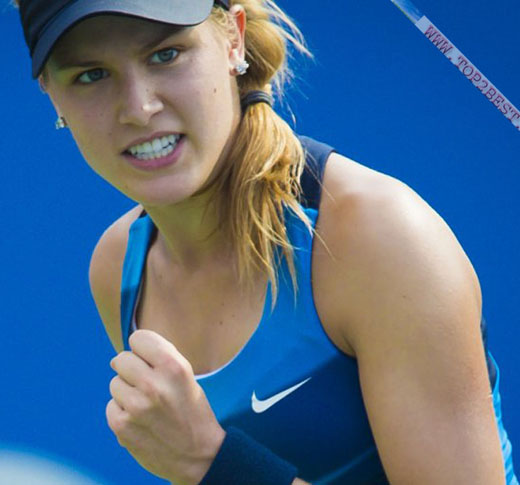 Eugenie Bouchard and her fraternal twin sister Charlotte, in any case, are named after the daughters of Prince Andrew.  Yet as Canadian republicans we certainly do not hold that against her. It was not her decision. It is not her fault. (Just like her somewhat bizarre mutual fan agreement with Jim Parsons, aka Sheldon in The Big Bang Theory on US TV.) We think Ms Bouchard may even be a closet Canadian republican.
And in any case again, what she is reported to have said in the immediate wake of her victory today very nicely summarizes how we feel about the current growing need for the 1867 confederation to at least start thinking about the very final stages of what the Osgoode Hall law professor Brian Slattery has called "the long process of decolonization that Canada has undergone since 1867."
And here is what we think is the most striking part of what Eugenie Bouchard of Montreal said today, as reported by CBC News : "Playing at the humid, covered Centre Court at the All England Club and trailing her opponent 5-3 in the second set, Bouchard won four straight games Monday to beat France's Alize Cornet 7-6 (5), 7-5 and advance to the quarter-finals at Wimbledon …  'I'm very excited, but I need to stay focused,' said Bouchard, who is the first Canadian in the Open era to reach the quarter-finals at Wimbledon in singles play. 'It can only be one match at a time. I need to keep from being distracted … This is what I've worked so hard for. I want to take another step, I want to keep going.'"