Strengthening Canada starts with a head of state accountable to the Canadian people who pay taxes ..
Oct 16th, 2013 | By
Counterweights Editors
| Category:
In Brief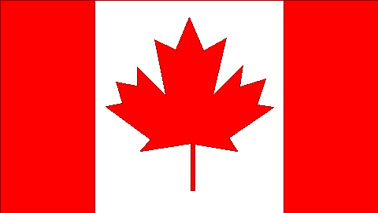 What a week! As we write the proroguing Harper government is scheduled to present an allegedly six-point throne speech at 5 PM ET. And it finally seems that there is serious hope for an at least temporary deal to end the almost unbelievable dysfunctional deadlock in Washington.
Meanwhile, others at street level are working to start strengthening Canada for a new age of change and challenge in the global village.
This weekend will see the inaugural general meeting of Republic Now/République du Canada, a new grass-roots organization whose primary mission is to advocate for the replacement of the non-resident British monarch as Canada's Head of State with a democratically-selected resident Canadian.
The meeting will be held in downtown Toronto on SATURDAY, OCTOBER 19, 2013, from 2PM to 5PM. It will take place at the Rotunda in Metro Hall, 55 John Street (south-east corner of King and John, two blocks east of Spadina).  All are welcome. And admission is free.
Organizers in Toronto are not expecting any major crowd, even in Canada's current largest metropolis. They say they are just getting started. But they are pleased, eg, that Farrell McCarthy from the initial board of directors will be coming to the old hogtown all the way from Miramichi, New Brunswick!
The keynote speaker will be Duff Conacher, Founding Director of Democracy Watch. He  will speak on "Reimagining Canada's Constitution: How Could We Resolve Outstanding Issues Together?"
The meeting will also include get-acquainted discussion groups – to give everyone who attends a chance to air their own views on Canada's independent democratic future.
(Rumour also has it that at intermissions and other appropriate breaks the New Zealand anti-teen- queen Lorde's hit video "Royals" will be heard – with its compelling Commonwealth republican refrain : "And we'll never be royals (royals) / It don't run in our blood / That kind of lux just ain't for us, we crave a / different kind of buzz."Â  See ya there!)

SOME FINAL PROGRAM NOTES
Republic Now/République du Canada's October 19 meeting will begin with get-acquainted discussion groups. Each group will be discussing one of five questions [UPDATE October 18 — The organizers have just reported that in a last-minute response to popular demand, these group discussions are being moved to the end of the official program. Duff Conacher's keynote address will now be up front, starting at about 2:15 PM]:
1. Are there any ways in which Canada is still a colony?
2. Can any kind of monarchy be a free and democratic society?
3. It has been 21 years since the last Canadian round of constitutional discussions ended with the defeat of the Charlottetown Accord in 1992. Are we ready for another round?
4. How would a strong republican movement in the rest of Canada affect Quebec?
5. Should the Senate of Canada be abolished, reformed, or left as is?
Other program highlights include:
* The Brooklyn-born Canadian actor Howard Gomberg will be offering some thoughts about the medieval pledge to the British monarch in the current Canadian citizenship oath.
* Executive Director Ashok Charles will be explaining the Republic Now/République du Canada democratic operating framework, and plans for the 2013-2014 season.
* The highlight of the afternoon will be Duff Conacher's keynote address on  "Reimagining Canada's Constitution: How Could We Resolve Outstanding Issues Together?" [UPDATE OCTOBER 18 — As also noted above the keynote address has now been moved to the early part of the program, starting at about 2:15 PM.]
* Time has been scheduled after Duff Conacher's address for questions and answers.
* We're told as well that light refreshments will be available for purchase, presided over by the lovely Jeanne MacDonald of eastendbooks.
* As far as the Toronto organizers know, no fellow Australian republicans will be at the meeting (although there are some hopes for Quebec and BC). As compensation they suggest this YouTube presentation of some remarks by Australian Republican Movement godfather Malcom Turnbull, at the launching of a book of down-under republican essays this past June.
Again, the Republic Now/République du Canada inaugural general meeting will be held at 55 John Street in downtown Toronto on SATURDAY, OCTOBER 19, 2013, 2—5 PM.
It is sponsored by the new grassroots organizations's initial founding board of directors: Wayne Adam, Toronto ; Ron Berdusco, Hamilton, Ontario ; Martin Bosch, Guelph, Ontario and Georgeville, Quebec ; Ashok Charles, Toronto ; Michael McAteer, Toronto ; Sean McCann, Toronto ; Farrell McCarthy, Miramichi, New Brunswick ; Ed Meade, Thornhill, Ontario ; Tony O'Donohue, Toronto ;Â  Ed Press, Robson, British Columbia ; and Randall White, Toronto.
(Oh. And to help build some extra inaugural general meeting enthusiasm, Republic Now/République du Canada has officially launched its website – www.republicnow.ca . It's still a work in progress. But, like RN/RC itself, it points in some refreshing new directions.)