Justin Trudeau is making a mistake on Senate reform ..??
Feb 13th, 2013 | By
Counterweights Editors
| Category:
In Brief
[UPDATED FEBRUARY 14, 16]. According to a Canadian Press report by the estimable Joan Bryden yesterday, Justin Trudeau has now come out as an opponent of any major democratic reform of the unreformed Senate of Canada.
(The CP report appeared in at least two places on the net : "Forget Senate reform and just appoint better senators, Justin Trudeau says after Patrick Brazeau scandal" and "Trudeau says appoint better senators, forget reforming upper chamber.")
The young Mr. Trudeau's reported remarks here bear some striking similarity to recently expressed views of the current Liberal leader in the Senate, James Cowan, as reported in a February 10 Postmedia News piece by Jordan Press, "Sen. James Cowan warns of what could happen with Senate reform in Canada."
In both cases the underlying Canadian political philosophy might be charitably (if also inelegantly) described as 19th century High Tory democro-sceptic elitism. This philosophy was arguably not without some virtues in the 19th century, but it has become just foolish at best in our own early 21st century "free and democratic society" (as the Constitution Act, 1982 masterminded by Justin Trudeaus's father nicely puts the essential point).
It is an understatement of almost vast magnitude to say that, like some other ordinary voters who still entertain progressive hopes for the Canadian future, we are disappointed to hear Justin Trudeau's "Forget Senate reform and just appoint better senators" message. It finally does make us wonder whether he really is a person who can provide the kind of lean-forward leadership the country stands in great need of at the moment.
(And for some recent commentary of at least vaguely similar bent see : "Canadians growing ever wearier of Senate shenanigans, poll suggests"; "Will the Senate be an election issue in 2015?"; and "Canada's senate: Like winning the lottery, only less honest." And click on "Read the rest of this page" and/or scroll below for VALENTINE'S DAY AND OTHER UPDATES, FEBRUARY 14, 16, 2013. )
Does Justin Trudeau look a little better if you read between the lines?
Foolishly or otherwise, there still does seem to us one shred of hope — or straw to grasp at — in one ambiguous sentence from Joan Bryden's February 12 CP report : "Trudeau turned thumbs down on electing senators, without first changing the gross under-representation of western provinces or establishing a deadlock breaking mechanism between two elected parliamentary chambers."
We certainly agree that both these matters require attention in any ultimate scheme of much-needed democratic reform of the unreformed Senate of Canada. We have nonetheless supported Mr. Harper's step-by-step electoral reform plan (as in his government's current Bill C-7), because it at least gets the crucial reform ball rolling, at long last — and (even more importantly) puts pressure on our federal and provincial political systems to follow through on practically addressing the key issues of provincial representation and parliamentary deadlock that Mr. Trudeau raises.
For what we see as progressive, lean-forward views on these issues, already at least raised on this site, eg, see: "One dim light in the dark forest of Canadian Senate reform .. at least Jean Charest's Quebec is NOT "objecting to modernizing the Senate"?" ; "Another miniature long-winded dissertation on why Canadian Senate reform remains crucial, despite all the arguments against it!" ; "What if Canadian Senate reform also became a way of recognizing Québécois nation in a united Canada?"; and "Why even Bert Brown's new "Triple E" Senate reform plan for Canada still won't work."
We are of course not suggesting that Justin Trudeau actually delve into these particular troubled waters at this exact moment in time, in any of these particular ways.
But if he really has some serious practical vision for a Canadian future that can deal effectively with the all too many institutional problems the country faces, he ought to be able to do better than resurrect a very old-school and profoundly conservative and even anti-democratic theory of the unreformed Senate of Canada — that few Canadians outside a few bars and/or restaurants in Ottawa and the surviving anglo neighbourhoods of Montreal take seriously any longer.
Senate reform is one of the few issues where the Harper Government has actually tried to do something sensible about the future of what the late great Harold Innis long ago called "Canadian institutions."  How refreshing it would be if Mr.Harper's opponents (or nowadays even Mr. Harper himself, it all so often seems) would recognize this, and add their own variations on the theme to some broader forward momentum. (And then, many would argue and we would agree, even from a much more sordid angle, one of the most ancient and effective political strategies, at all times and places in the global village, is to steal boldly and creatively from your intellectual enemy!)
VALENTINE'S DAY AND OTHER UPDATES, FEBRUARY 14, 16, 2013: It may be that love (romantic love even) is exactly what the dark quest for Senate reform in Canada needs right now.  But if that's the case, it's just not happening in two columns from the February 13, 2013 Globe and Mail — "Why would we want an elected Senate?" by the eminent dean of Ottawa pundits Jeffrey Simpson, and "A Senate still searching for sober second thought" by the lovely Lysiane Gagnon of Montreal.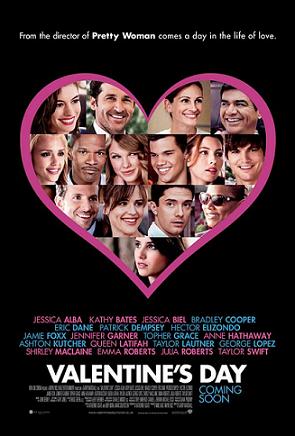 Both these columns offer variations on the themes of Justin Trudeau and Senator James Cowan, as discussed above. A somewhat parallel column of Mr. Simpson's from about a year and a half ago was discussed on this site in "Another miniature long-winded dissertation on why Canadian Senate reform remains crucial, despite all the arguments against it!" — also alluded to above.
The counterweights author of this particular "miniature long-winded dissertation" urged that : "Over the next generation or so, Canada will have to either become what no less an authority than Conrad Black recently called 'a serious country' or give up altogether (or, more exactly perhaps, become part of some new United States of North America?)."  In our view finally getting it together on some credible version of  Senate reform, in what the Constitution Act, 1982 calls the "free and democratic society" of Canada today, is one key ingredient in becoming a serious country at last.
From this point of view, what both Mr. Simpson and Ms Gagnon are ultimately saying in their latest musings on the prospects of  reforming the unreformed Senate finally boils down to a jaded (if in some ways also wise enough) assertion that — for a variety of thorny historical and other reasons — Canada can never really be a serious country. And who knows? This may even ultimately prove to be a  sad but true political judgment.
Yet located, as most of us on this site are, some distance from Ottawa and anglo Montreal, we still don't quite see the inevitability of Canada's inevitable non-seriousness. We're not quite ready to give up altogether on the dark quest for real  Senate reform in Pierre  Elliott Trudeau's free and democratic Canada of the early 21st century.
We think that there are more than a few Canadians out there who agree with us — in all their colourful and vast diversity. And we're   happy enough that the world wide web is giving us the opportunity to say such things, as loudly as we can manage (which is of course not very loud, but … ). Time will tell, and  Mr. Simpson and Ms Gagnon could even be proved right in the very end, etc, etc, etc. But we don't think that the rest of us absolutely have to take their world-weary views as the gospel truth just yet. The late great Canadian economic historian (and first Canadian president of the American Economic Association) Harold Innis summarized  the essential case for Senate reform in modern Canada in two essays from as long ago as the 1940s. It is time we at least tried to pick up his still flickering torch, as challenging as it no doubt may be: "The complex problems of regionalization in the recent development of Canada render the political structure obsolete and necessitate concentration on the problem of machinery by which interests can become more vocal and their demands be met more efficiently … Our constitution has proved inadequate in the face of the demands made upon it. The Senate, that unique institution, has lent itself to political manipulation …   serious attention should be given to the problem of revising political machinery so that democracy can work out solutions to modern problems."