Veena Malik "not some girl-next-door" .. but would John Baird and Jason Kenney want to keep her out of Canada anyway?
Dec 5th, 2011 | By
Counterweights Editors
| Category:
In Brief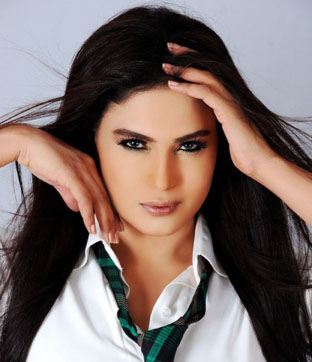 So … this just in from the Canadian Press: "Pakistani actress Veena Malik is suing a popular Indian men's magazine for millions of dollars, accusing it of publishing photos she says were doctored to make her appear nude, her lawyer said Monday."
We here are interested, because we used two of these photos this past weekend, to lend intellectual weight and heft to our article "Will Toronto Mayor Ford be watching NDP leadership debate (or is he still too busy with new photos of Veena Malik)? " (Oh, and btw, this article has now been updated to include "Quick and dirty initial impressions of first NDP/NPD leadership debate in Ottawa, December 4, 2–4PM ET/11AM–1PMPT.")
We should note that the editor of the Indian men's magazine in question, Kbeer Sharma, has "insisted the photos were authentic and said he had just come out of a meeting with the magazine's lawyers where they watched the video of the photo session proving his case." We are happy to let the parties involved settle the matter in court.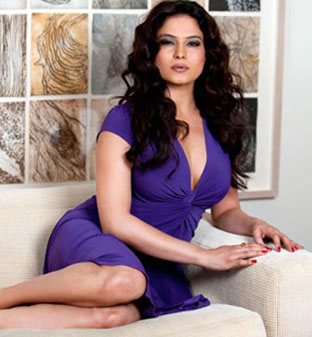 Meanwhile, the incident has given us a better understanding of Pakistani actress Veena Malik. And this seems especially important, in view of our present Canadian federal government's "eagerness to erase the Liberal-dominated narrative of recent Canadian history, with its emphasis on the Charter, multiculturalism, and the flag, and replace it with other, older traditions that embrace military victories and historical identification with Britain."
Our historical identification with Britain, of course, also recalls the heady old days of the British Raj — from which both modern India and Pakistan descend. And our latest hasty research on the lovely Ms. Malik has brought two videos from about a year ago now to our attention: "Veena Malik and Ashmit Patel hugging each other in blanket" and "Veena Malik and Ashmit Patel fighting in big boss 4."
Ashmit Patel, we should make clear for those who are not intimate with Bollywood movies, is an Indian actor. But one very interesting thing about these two videos (above) is that in both of them he is wearing a "CANADA" jacket! Which would seem to show that our historical identification with Britain is still alive and well — in some welcome new directions!
Meanwhile, again, we should make clear that earlier this year there were rumours Pakistani actress Veena Malik and the Indian movie star Ashmit Patel planned to get married — or at least live together in sin? Then it seemed that this was maybe just a publicity stunt? An interview with Ms. Malik in the Times of India published just yesterday brings the story right up to date: "What would you want in your man? … First comes love … He has to be well-off to take care of me as I am not some girl-next-door. Flowers along with diamonds sometimes are a must … I don't mind moderate drinking and smoking …  What have you learned from your past relationships with Pakistan cricketer Asif Mohammed and Ashmit Patel? … I have been very loyal, pure and honest in all my relationships, it's just that they didn't work."
Which, again, all goes to show, we think, that in Canada our historical identification with Britain lives on. Yet the present Canadian federal government may still be distressed that in some parts of Pakistan Ms. Malik is known as the "ultimate liberal." And this probably does mean that such current "fierce monarchists" in Ottawa as PM Harper's "principal secretary Ray Novak …  John Baird … and Chris Champion, senior advisor to immigration minister Jason Kenney" will not be inviting Veena Malik to our shores next year, to help celebrate the 200th anniversary of what earlier generations called "the British connexion" in the War of 1812, etc, etc. And that's a pity, because … well, in the middle of February, say, would you rather see John Baird and Jason Kenney (and even Peter MacKay or PM Harper himself?) or "Veena Malik and Ashmit Patel [in a CANADA jacket] hugging each other in blanket" on CBC TV?