HAPPY NEW YEAR 2012 .. from Joseph Gordon-Levitt and Zooey Deschanel
Dec 31st, 2011 | By
Randall White
| Category:
In Brief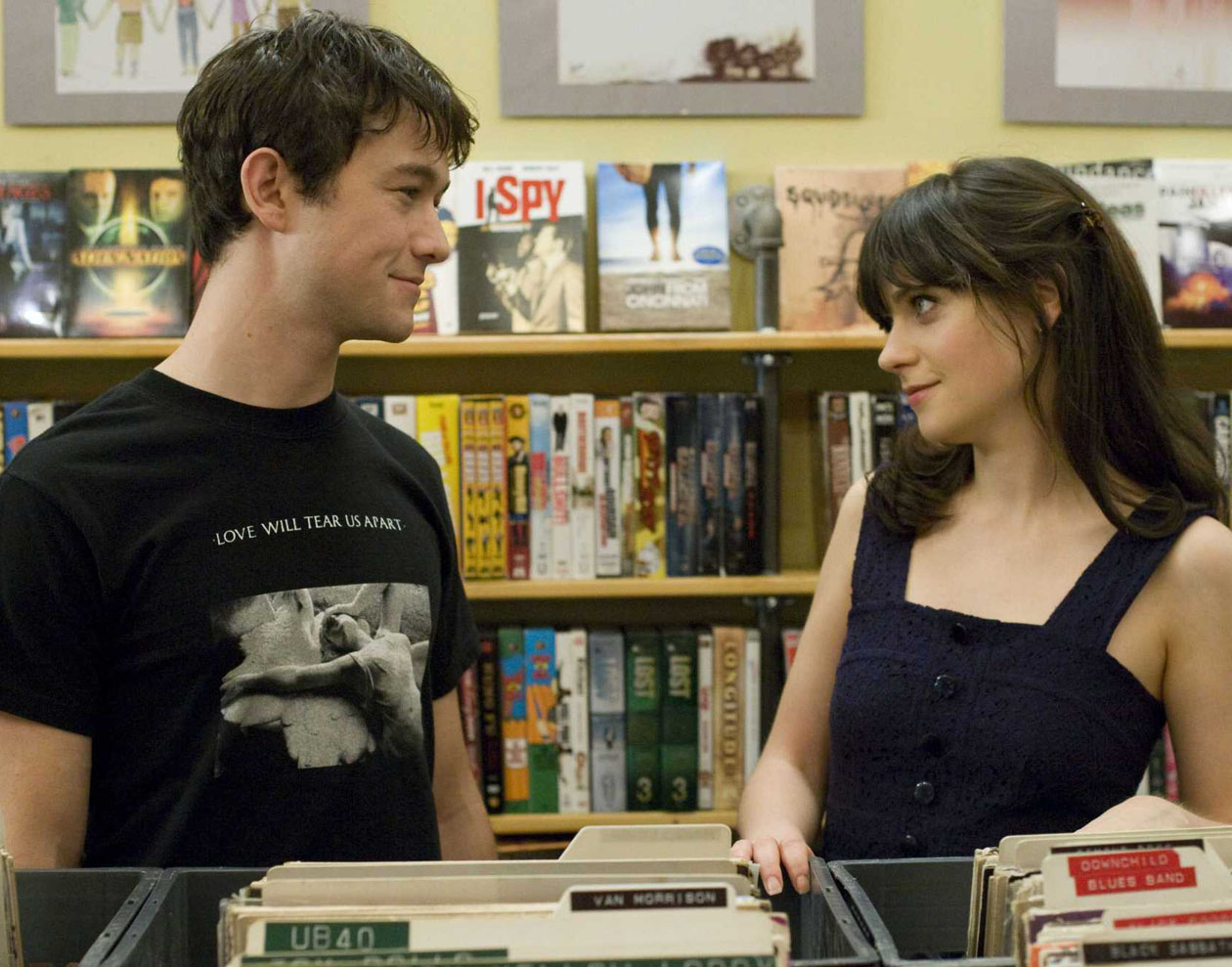 I know Citizen X posted a piece yesterday, saying the "next article on this site will be in the New Year." But on my way back from the far north I heard an enchanting new video on the world wide web —  Joseph Gordon-Levitt and Zooey Deschanel doing the Nancy Wilson classic, "What Are You Doing New Year's Eve?". And, even though it has already spread like wild fire, I couldn't resist dropping quickly into the office this Saturday afternoon/last day of 2011 to add counterweights to the growing list of cyberspace admirers.
I have myself been an admirer of Ms. Deschanel's work in movies for some time — for reasons nicely illustrated in "Zooey Deschanel and Joseph Gordon-Levitt's New Year's Eve song" or (on Ms. Deschanel's own website apparently) "VIDEO CHAT KARAOKE SPECIAL: ZOOEY DESCHANEL & JOE GORDON-LEVITT – 'WHAT ARE YOU DOING NEW YEAR'S EVE?' (NANCY WILSON)."
For those less fortunate individuals who still don't know about Zooey Deschanel, here (for starters) is the first paragraph of the Wikipedia article on her (and yes, I know, Wikipedia must be used with care, but sometimes it is quite good): "Born in Los Angeles in 1980, Deschanel is the daughter of cinematographer/director Caleb Deschanel and actress Mary Jo Deschanel (née Weir). She is of French (from her paternal grandfather) and Irish descent. She was named after Zooey Glass, the male protagonist of J. D. Salinger's 1961 novella Franny and Zooey. Her older sister, Emily Deschanel, is also an actress and stars in the TV series Bones."
As others will already know, Ms. Deschanel herself is also the star of a new TV series called New Girl. I must confess that I haven't quite been able to get into this series myself yet. But the Wikipedia article in this case suggests I should be trying harder: "New Girl is an American television sitcom that premiered on Fox on September 20, 2011. It stars Zooey Deschanel, Jake Johnson, Max Greenfield, Lamorne Morris and Hannah Simone. On September 28, 2011, after two episodes aired, Fox ordered an additional 11 episodes to the initial 13-episode order, bringing the first season to 24 episodes."
The article goes on: "New Girl has received favorable responses from critics since its conception, with many giving particular praise towards Deschanel's performance. On December 15, 2011, the nominations for the 69th Golden Globe Awards were announced, with the show being nominated for 'Best Television Series – Musical or Comedy' and Deschanel being nominated for 'Best Actress in a Television Series – Musical or Comedy'."
Anyway, the very bottom line is that, whatever else, I do think pointing (once again) to the Joseph Gordon-Levitt and Zooey Deschanel version of the Nancy Wilson classic, "What Are You Doing New Year's Eve?" is an excellent way of wishing everyone within earshot a very Happy New Year 2012. Hopefully at least planet earth will not quite explode in a fit of self-destruction over the next 12 months! And I am confident enough about the human future to predict that indeed it will not — even if much other turbulence looms ahead.