Hooray for Bollywood .. in the 64% of Toronto, Canada that is still not part of the 2011 Tory last gasp!
Jun 23rd, 2011 | By
Dominic Berry
| Category:
In Brief
According to  Daryl Bruce, a self-confessed "avid royal watcher since the wedding of Prince Andrew to Sarah," a "source in the Prime Minister's Office" has "told the Canadian media" that the upcoming local tour of William and Catherine "could go a long way to cementing the monarchy in Canada for a new generation in the same way the 1939 tour of King George VI and Queen Elizabeth secured the monarchy for that generation."
Really? It is true that Jason Kenney and James Moore and even PM Harper himself often look like they are still living in 1939. And then there is Mr. Kenney's gleeful post-2011-election boast that "Tory Toronto is back."
And of course the last gasp of the old Tory Toronto revival, such as it is (eight of 22 seats in the 416 zone that makes up the official city today), is currently presided over by Mayor Rob "Gravy-Train" Ford, who also still looks like he is living in 1939 — or even 1929. And those of us who live in the 64% of the official city that did not participate in the May 2 Tory last gasp (er, revival) will just have to put up with all this nonsense for the next four years.
To help us along, we have a recent article in The Blue and White University of Toronto Magazine by Alexander Hadjis and Kathryn White called "Against Monarchy in Canada: Let the Republic Be Born."  Mr. Hadjis and Ms. White write: "According to an Angus Reid poll completed in December 2010, only 21% of Canadians would like Canada to remain a monarchy … So, why does the monarchy, embodied by the Crown, Her Majesty Queen Elizabeth II, still play such a significant role in our state? This piece will argue that the role of the Crown in Canadian governance is outdated and unnecessary, and that it does not reflect current Canadian values."
Even more recently (ie today), we can read on the Toronto Star web site that: "As the final preparations are underway for Saturday's big IIFA [International Indian Film Academy] awards show [in Toronto, Canada this year] we're starting to piece together some of what we might actually see at the show."
Among many other enticing prospects: "Actress Mallika Sherawat is expected to perform her fun song 'Jalebi Bai' from the film, Double Dhamaal." And, say whatever else you like, Mallika Sherawat performing 'Jalebi Bai'in 2011 is about as far from the old Tory Toronto of 1939 as you can get. (You can check out an intoxicating video of the "fun song" on the Toronto Star site link above — or CLICK HERE for a somewhat bigger-screen version on You Tube. I'm predicting you'll be glad you did!)
* * * *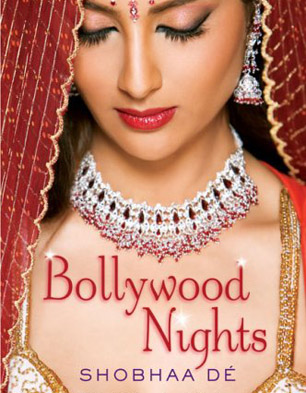 As some source in the Prime Minister's Office in Ottawa may still want to point out, it is common enough to compare the kind of early 21st century Bollywood musicals in which Mallika Sherawat appears to the Busby Berkeley Hollywood musicals of the 1930s. (See, eg: "Bollywood musicals: Busby Berkeley goes east of Suez!" and "Is Bollywood the Next Busby Berkeley?".)
No doubt more than a few Tory Torontonians of 1939 went to see the three movies of that year directed by Busby Berkeley: They Made Me a Criminal, Fast and Furious, and Babes in Arms. Yet Bollywood is, at the very least, a hip version of Busby Berkeley in the 1930s — resonant with the high technology echoes of the 21st century global village which are so different from the imperial echoes that dominated the Toronto of the 1930s : a now vanished city so aptly characterized by the excellent local historian and Latin teacher Percy Robinson as "the citadel of British sentiment in America."
It would also be wrong, no doubt again, to take Bollywood and all its works too seriously. According to another report in the Toronto Star: "Canadian director [of South Asian ancestry] Deepa Mehta says the Bollywood spectacle that will take over Toronto later this week does not represent Indian culture … The Oscar-nominated filmmaker says the three-day festival — put on by the International Indian Film Academy — is more like 'Indian kitsch.' Mehta says believing otherwise is like saying Canadian culture can best be represented by Justin Bieber."
Still others, no doubt yet again, will justly want to point out that without the shared legacies of what the 1930s still called the British Empire and Commonwealth (or even just the British Empire), Toronto, Canada would not be hosting the 2011 International Indian Film Academy awards. (And it is, eg, a little remembered but still quite true historical fact that as long ago as the late summer of 1926 the Diwan of Bahadur, Sir T. Vijayaraghavacharya — from the old jewel of the empire in South Asia — officially opened Toronto's Canadian National Exhibition.)
Two final notes on all this, however, seem to me worth underlining, with a very bold marker. The first is that it was not the British Empire — or even its current Commonwealth of Nations survivor (to say nothing of the British monarchy represented by William and Catherine) — who brought the 2011 International Indian Film Academy awards to Toronto, Canada.
Not unlike Deepa Mehta, the lovely "Indo-Canadian actress Lisa Ray who will be among the presenters at Saturday's awards ceremony," has also "said she has mixed feelings about highlighting Bollywood's penchant for heightened emotion and over-the-top glitz." But "I actually do salute the Ontario government for lobbying for it … Right now the Indian middle class has … a lot of disposable income and an appetite for travel, specifically. When they see that particular city [ie Toronto, Ontario, Canada] flash on their TV screens, that city will often experience quite a dramatic influx of tourists from India."
So, similarly, as it were, in the year 2011 it was not some revival of the old Tory Toronto of the 1920s and 1930s that brought the International Indian Film Academy awards to Ontario's capital city. It was the province's Liberal government and its current allegedly somewhat beleaguered Premier Dalton McGuinty. (See, eg: "Premier starstruck by Bollywood actors.")
And, last but by no means least, there can be no doubt at all that many legacies from the Toronto of the 1930s, which Percy Robinson so aptly called  "the citadel of British sentiment in America," still endure today, and will continue to do so far into the future. The same can be said for the Canada at large, once proudly self-identified as "the first self-governing dominion of the British Empire."  But not even politicians like Stephen Harper, Jason Kenney, and James Moore continue to talk about the Dominion of Canada today.
Like modern India itself, Canada will no doubt retain its distinctive Westminster or British-style governing system of parliamentary democracy — so subtly different from the presidential-congressional system that prevails in the USA. But as the modern Republic of India has shown since 1950, you can retain the British style of parliamentary democracy — and even remain a key member of the Commonwealth of Nations — without also retaining what the University of Toronto students Mr. Hadjis and Ms. White have called "the Crown in Canadian governance," which has become "outdated and unnecessary, and … does not reflect current Canadian values."
There have been sides of the two Harper minority governments over the past five years that have seemed to want the past half century or more in Canada to somehow vanish from the historical record. And now the achievement of a majority of seats in the Canadian House of Commons this past May 2 (albeit still with less than 40% of the cross-Canada popular vote) seems to have emboldened at least a few branches of the government to imagine that almost everything which has happened since the end of the Diefenbaker regime on  April 22, 1963 — or, in some extreme cases apparently, even since "the 1939 tour of King George VI and Queen Elizabeth" — actually can be officially forgotten.
Put another way, the new working assumption in Ottawa seems to be that the "21% of Canadians" who would still "like Canada to remain a monarchy" can somehow bully the other 79% (or at least enough of us to matter) into going along with the perpetuation of a neo-colonial institution that has some time ago reached its best before date. (Even Conrad Black has recognized that: "For Canada, the royal connection is becoming gradually more tenuous. The concept of a non-residential monarchy for a serious country was always going to become a difficult one. Canada is a G7 country, and having a chief of state who is only here for a couple of weeks every two or three years creates problems.")
Toronto, of course, is certainly not Canada writ large, in any sense at all. But the old Tory Toronto of the 1920s and 1930s has not really come back in the Canadian federal election of 2011 either — regardless of the no doubt clever enough spin-meistering of Jason Kenney and others of his persuasion. Whatever else, you can see one part of the raw truth about the real Canadian future in the 2011 International Indian Film Academy awards that are number one on the agenda in Toronto this weekend. And have another quick look and listen to Mallika Sherawat performing her fun song "Jalebi Bai" from the film, Double Dhamaal. Does anyone sensible seriously think that the upcoming  local tour of William and Catherine can be any match for this? (Or as they used to say about the returning North American veterans of the First World War: "How Ya Gonna Keep Em Down on the Farm After They've Seen Paree?")