Canadian federal election of 2011 : That was the first week that was — don't jump to any conclusions yet!
Apr 1st, 2011 | By
Randall White
| Category:
In Brief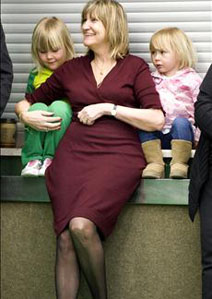 Today marks the first-week anniversary of the defeat of the second Stephen Harper minority government in Ottawa, on a first-ever "contempt of Parliament" non-confidence vote — and more or less the end of the official first week of campaigning for the Canadian federal election of 2011, which will reach some kind of (maybe?) dramatic climax on Monday, May 2.
Everyone interested will have their own assessment of just where things stand at this still quite early juncture.  (Four weeks and two days still remain before we find out just how disinterested the Canadian people really are in this fourth federal election in seven years: only 59% of registered voters turned out last time, in 2008. One big question is will this percentage be even smaller in 2011?)
My own attempt at a broadly objective view (while also not denying my own personal hopes and fears, etc, etc) is that both Conservative and Liberal partisans have some reasons to be not altogether discouraged, as the first week of the campaign winds down.
On the Conservative side, today the National Post (admittedly a Conservative partisan in its own right — and today is April Fool's Day, after all) is running a headline that claims "Poll analysis: It's Harper's majority to lose." This fits with Mr. Harper's own current proclamation that there will be not be another Conservative minority government this time around: only a Conservative majority government or a "reckless coalition" led by the Liberal Mr. Ignatieff.
This analysis finds some degree of support in today's version of the now (more or less?) daily Nanos poll, which (somewhat more discreetly) reports that "Regional poll numbers could 'turn over a lot of seats' for Harper" and/or "Conservatives edge closer to majority."
On the other hand (as always in Canadian politics), the Bryan Breguet poll reported in the National Post shows only the barest of majorities (155 seats) for the Harper Conservatives — based on a considerably lower percentage of the popular vote for the Ignatieff Liberals than the latest two Nanos polls have shown. Mr. Breguet himself allows that: "The latest Nanos poll showed some improvement for this party [ie the Liberals], but the best they can achieve currently is to prevent a Tory majority."
In a similar spirit, Le Devoir's reading of its latest polling data predicts only 150 seats for the Harper Conservatives — slightly better than in 2008, but still five seats short of the barest of majorities. Yesterday's daily Nanos poll showed that "Liberals narrow gap to 6 points in campaign's 'first possible shift'," and even today's poll confirms that this "week's surprise jump in support for the Liberals — at the expense of the NDP — has largely held for a second night in a row." As reported in the Winnipeg Free Press, the latest Harris-Decima polls suggests that "Canadians want a majority just not for Harper, Iggy … At the moment, the poll suggests few believe any party will capture a majority. Only 18 per cent predicted a Tory majority, six per cent a Liberal majority. Forty per cent expect a Conservative minority, 12 per cent a Liberal minority."
Similarly, both most publicized parts of both the  Breguet and Nanos polls assume that the still large enough contingent of undecided voters will finally come in at the same proportions as decided voters. Yet as Henry Mintzberg at McGill suggested in the Globe and Mail yesterday: "Early polls showing stronger support for the Conservatives may be failing to indicate that many voters are undecided between the other parties." In round numbers the latest daily Nanos poll with the undecided voters factored in suggests Conservatives 31%, Liberals 25%, Undecided 20%, New Democrats 13%, Bloc Quebecois  7%, and Green Party 4%.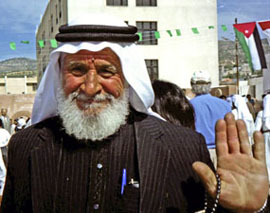 On various other fronts, see, eg: "Harper says Tories will kill political party subsidies if given majority" (Vancouver Sun) ; "Oilsands in crosshairs: Layton wants to nix subsidies; Ignatieff calls for regulation" (Calgary Herald) ; "Projet hydroélectrique du Bas-Churchill —  Stephen Harper promet une garantie de 4 milliards … Le gouvernement Charest s'opposait déjà à une garantie de 375 millions" (Le Devoir) ; and "Tories blasted on human rights … Amnesty group says views out of step with the world" (Halifax Chronicle Herald).
As far as the polling data goes, both Jack Layton's New Democrats and Elizabeth May's Green Party may have some reasons to be sceptical at this still early juncture. But John Diefenbaker may also have had a point when he memorably proclaimed that "polls are for dogs," etc. M. Gilles Duceppe can take comfort from the thought that "Le Québec n'intéresse pas les partis fédéraux … «Si le Bloc existe, c'est parce que les trois autres partis sont nuls», croit le sénateur Jean-Claude Rivest." And, as best I can make out at any rate, no one should be jumping to any conclusions about exactly what is going to happen on May 2 just yet.