Top 5 list : why we still support the Justin Trudeau Liberals for October 21 .. in spite of all their faults ..
May 5th, 2019 | By
Counterweights Editors
| Category:
Ottawa Scene
(1) Opinion polls certainly do suggest that the Justin Trudeau Liberals in Canada have serious problems right now.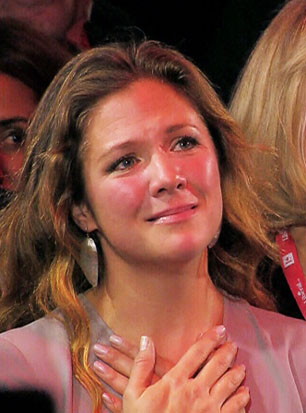 It is also true that a late April 2015 Abacus poll shows vaguely comparable results to a 2019 Angus Reid poll for broadly the same time of year. In late April 2015 Abacus was reporting Cons 36%, Libs 28%, NDP 24%, Greens 6%. In late April 2019 Angus Reid is reporting Cons 38%, Libs 25%, NDP 18%, Greens 11%.
Even so the Liberal poll performance now in 2019 is generally worse than it was around this time in 2015 (when the Trudeau Liberals finally won a 54% majority of seats in the Canadian House of Commons on October 19, with 39.5% of the cross-country popular vote!). Or, as Alex Boutilier at the Toronto Star has lately explained, using another source of 2019 intelligence (Forum Research), "SNC-Lavalin affair having an effect on voter intentions, poll finds."
(2) There remain many things about the Justin Trudeau Liberals we do not like at all. For us, eg, they have altogether lacked courage and depth (and common sense) on real Senate reform and democratizing our head of state. And they have been too worried about losing the "progressive" side of the old Progressive Conservative vote. (Which often proves illusory in any case!)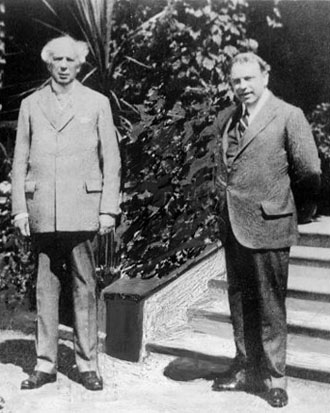 We agree as well that ever since Wilfrid Laurier invented them as Canada's natural governing party in the late 19th and early 20th centuries, the federal Liberals have been recurrently arrogant and a bit too elitist for Canada's original populist party of the sovereign people. And for too long they have been too intermittently weak in Western Canada, for too many good reasons.
(3) But when all is said and done we also essentially agree with, eg, both Prime Minister Justin Trudeau's former principal secretary Gerald Butts from Glace Bay, NS, and the current Liberal MP for Kelowna-Lake Country in beautiful BC, Stephen Fuhr.
To quote from Althia Raj's interesting recent interview with the former principal secretary : "Butts said he expects the SNC-Lavalin affair 'will obviously play a role in people's determinations in the fall' but won't be a 'deciding factor' for many people … 'Canadians are fair people, and they make judgments based on a wide variety of the government's accomplishments and disappointments,' he said … Trudeau has been a 'very good prime minister' leading a 'very good government … I think that the government is just getting started on its agenda to make the economy fairer and to make growth work for everybody'."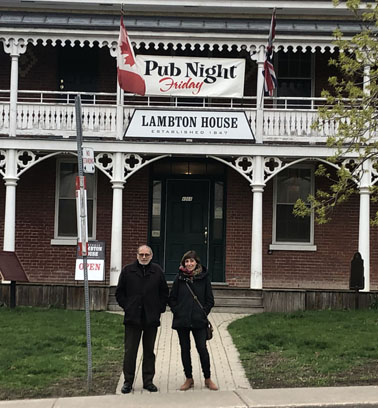 And as Stephen Fuhr from Kelowna somewhat similarly tweeted Friday, May 3 : " [Canada] was #1 in 2017 for economic growth amongst the G7 and #2 in 2018. Unemployment is at a 42 year low and poverty in Canada has been reduced by 20%. Andrew Scheer … thinks BREXIT was a good idea. Choose wisely."
(4) We have some sympathy with those who voted Liberal in 2015 and are now contemplating voting either NDP or Green in 2019, because they value political principles above political expediency.
Our failed preferred outcome in 2015 was some form of Liberal-NDP (or NDP-Liberal) co-operative government (that might have actually implemented electoral reform!). Still more intriguing fantasies of this sort seem in potential play for 2019. And we'll probably have more to say than anyone wants to hear on this subject between now and the fall.
(5) But in the very end this time we're outright supporting the Justin Trudeau Liberals for Oct 21, 2019 – on the now ancient argument given one classic expression 70 years ago by the late great first Canadian president of the American Economic Association, Harold Adams Innis :
"As evidence of the futility of political discussion in Canada, there were Liberals who deplored the activities of the federal administration in no uncertain terms but always concluded with what was to them an unanswerable argument – 'What is the alternative?' In one's weaker moments the answer does appear conclusive, but what a comment on political life …"
Or in our view Justin Trudeau, for all his faults and personal foibles, is just too much better an international representative of what Canada is today and can and will be in the future than any of Andrew Scheer, Jagmeet Singh, Maxime Bernier, or (especially?) Elizabeth May. QED.