Meditations in time of almost civil war .. US election, Dallas shootings, and summer in a northern city 2016
Jul 8th, 2016 | By
L. Frank Bunting
| Category:
In Brief
GREAT LAKES REGION OF NORTH AMERICA. JULY 8, 2016. Almost all aspects of the  US election campaign strike me as too much over the top at the moment.
Maybe it's just the summer heat. (Or maybe it's just that the 2016 US election really is crazy, as all our US friends keep telling us, again and again.)
Watching Donald Trump and Newt Gingrich together on TV (on Wednesday, July 6) was like something out of Close Encounters of the Third Kind in the last half of the 1970s.
And then there is "Hillary Clinton email probe closed by Justice Department without charges … FBI director called Clinton's handling of classified material 'extremely careless' but not criminal."
As someone who has worked in and around governments all his adult life, my view is that "classified material" is a vague concept at best. Short of selling nuclear secrets to Vladimir Putin, it's hard to know just what the serious problem here is.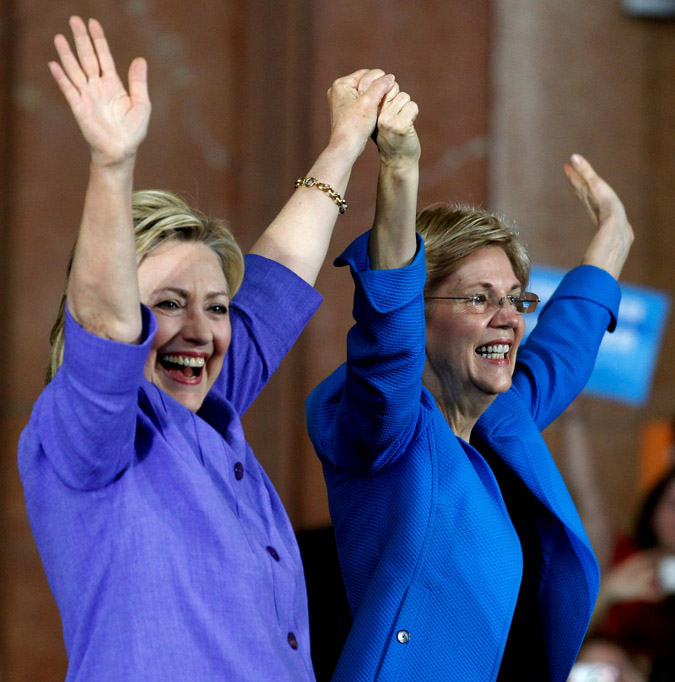 But listen to the Republican response as they quizzed FBI director Comey in the House Thursday – or the related Fox News commentary (see, eg : "FBI chief's testimony about Clinton emails torpedoes the bureau's reputation").
Even if Hillary wins the presidency (without the Democrats' taking both Houses of Congress), it will be close to impossible at best to forge consensual policies that work on any issue.
Something the Scottish journalist Neal Ascherson recently wrote about the old anglo homeland sticks in my mind : "The battle of Brexit came about not because of any serious demand for national change but for the reasons that the Wars of the Roses came about:
a power vendetta within a tiny group of privileged men
, which they managed to spread beyond their own followers to huge numbers of discontented subjects as if it were their own quarrel."
For some reason, an Arlo Guthrie tune from the first half of the 1970s also sticks in my mind : "Good morning, America, how are you? / Say, don't you know me? I'm your native son."
Meanwhile, it's summer in the city up here on the northwest shore of Lake Ontario. Yesterday at noon I sat in the heat and sun at College Park Courtyard, listening to the Massey Hall Band's 2016 tribute to the legendary May 15, 1953 performance by five giants of modern jazz at Massey Hall in Toronto (Dizzy Gillespie, Charlie Mingus, Charlie Parker, Bud Powell, and Max Roach).
* * * *
The event was part of the Downtown Yonge Business Improvement Association's laudable free summer concert series in Toronto – a kind of update of the old (and now largely expired) tradition of free summer concerts in the park by the bands of local militia regiments.
I was glad to go yesterday, and try to keep some of the old tradition alive (also with saxophones, trombones, and trumpets, and all that).
Now it's still quite early Friday morning, and my sad TV set is bringing the news from Dallas – apparently close to where JFK was assassinated back on November 22, 1963.
I quote from the MSNBC report on the net : "Much of downtown Dallas was in lockdown early Friday after snipers shot 11 officers, five fatally, during a protest over recent shootings in Minnesota and Louisiana … Three people were in custody and a fourth suspect exchanged gunfire with authorities in a parking garage downtown into the morning …
"NBC Dallas Fort-Worth reported the fourth suspect had been 'neutralized' at around 2:45 a.m. (3:45 ET). Earlier, he had told police negotiators that 'the end is coming' and that 'there are bombs all over the place in this garage and downtown."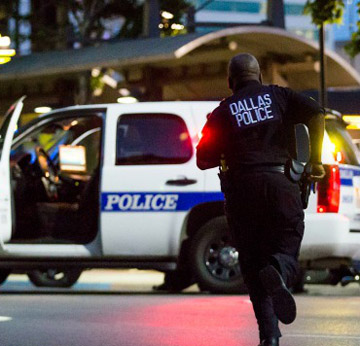 Meanwhile, the July 7 "White House Watch" from Rasmussen Reports shows "Trump 42%, Clinton 40%."
For the moment at least, the USA today does seem to be going to hell in a handcart. Meanwhile again, regardless of what happens to Hillary, the UK will have its second female head of government by early autumn (or even late summer).
And if your cynicism has now reached suitably vast proportions, in Canada you can always apply to Justin Trudeau's Independent Advisory Board for a job in the unreformed Senate of Canada – Â noted body of sober second thought, and very vague rules about just what qualifies as an eligible claim for on-the-job expenses, to be picked up by we the people who pay taxes!
See, eg : "Want to be a senator? Feds now accepting applications for 20 Senate seats" ; and "Summer 2016 Senator Appointments… The Independent Advisory Board for Senate Appointments is currently accepting applications for six Senate seats representing Ontario."
Again, you have to ask yourself : Why not? Rent a small apartment in downtown Ottawa. Hang out in the restaurant at the Chateau Laurier – and the bar at the corner of Sparks Street and Elgin. And don't take any trips to Texas … (Or even London, or Paris, etc, etc.)