Super Tuesday : Will 2016 finally be Clinton–Trump Shootout at OK Corral ?
Mar 1st, 2016 | By
Randall White
| Category:
USA Today
MONDAY, 5 PM ET (Southwest Scarborough, ON) : It has just been made clear to me that Super Tuesday is actually tomorrow — not next week as I had been absent-mindedly imagining.
And now my daily email from the Rachel Maddow Show on MSNBC has arrived, featuring a piece called "Signs emerge of the Great Republican Crack-Up of 2016." Suddenly the presidential primaries in the USA are everything again.
TUESDAY, 12:55 PM ET : Adrienne Batra, the Saskatchewan-born editor-in-chief of the right-wing Toronto Sun, has just told Stephen LeDrew on the cp24 local TV here that it's going to be a "Trumpapalooza tonight."
Meanwhile, the cp24 website has posted an Associated Press report headlined "Clinton, Trump look to pull away from rivals in Super Tuesday votes."
So one big question may be almost definitively answered very soon. Has Donald Trump become the man who just can't be stopped for the Republican nomination? (As so much of the US media seems to have concluded already?)
The fate of Hillary (as she is called in my house) seems to me (and almost everyone else?) less unknown.  The Bern has kept the Democratic race more interesting and even vital. And he has promoted (in person and in some great TV ads) challenging home truths that ought to be heeded but seldom are. Yet who can seriously doubt that Hillary will finally win the nomination?
(MORE TO COME INCLUDING MARCH 2 UPDATE … Click on "Read the rest of this page" and/or scroll below … )
* * * *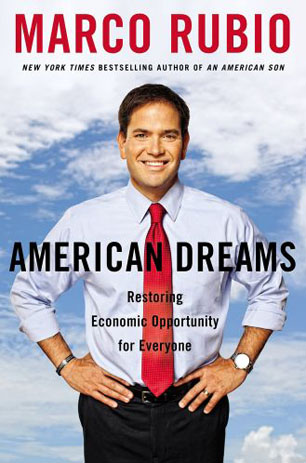 TUESDAY, 3:30 PM ET : I don't like Marco Rubio at all myself.  But I still think he'd be best for the future of the Republican party —  the man most likely to lead it into the new demographics of the rising new American democracy Barack Obama has already staked out.
I was impressed the other day, eg, when I caught a clip of Rubio speaking on MSNBC. He was saying that Donald Trump could never properly lead "the party of Lincoln and Reagan."
Ronald Reagan to me is still too overrated by too many people. But it's always like a splash of cold water to remember that, historically at any rate, the Republicans in the USA today actually are the party of Abraham Lincoln, who freed the slaves and kept the Union strong.
On Super Tuesday 2016 we might also remember that Lincoln began his career in the old Whig Party. (Where "Whig" as a now defunct political label is somewhat  if not entirely different in the United States and the United Kingdom. And something called "The Whig History of Science" is even now being debated in the back pages of The New York Review of Books.)
In any case, the Republican Party of today is, among other things, a descendant of the old American (as opposed to British) Whig Party that split up in the midst of the domestic political conflicts that finally led to the American Civil War. This takes us back to "Signs emerge of the Great Republican Crack-Up of 2016", at the start, above. (And see also  "Republicans badly split as Trump, Clinton seek Tuesday wins.")
My latest email from Rachel Maddow, however, does not look too promising for the  imminent Republican crack-up hypothesis (or Marco Rubio, for that matter) : "Republican endorsements start piling up for Trump" ; "Rubio faces cloudy skies in the Sunshine State"; "Trump's rivals flub criticism on tax returns" ; and "GOP primary based on Romney favors Trump tone."
STAY TUNED, TUESDAY 4:40 PM ET … I do plan to return at least once tonight … when whatever is going to hit the wall has been and gone … or even earlier if there is any real mystery … ??????
And there may be.  This just in, etc : "National poll: Clinton, Sanders both top Trump … In the scenario that appears most likely to emerge from the primary contests, Clinton tops Trump 52% to 44% among registered voters. That result has tilted in Clinton's favor since the last CNN/ORC Poll on the match-up in January …
"But when the former secretary of state faces off with either of the other two top Republicans, things are much tighter and roughly the same as they were in January. Clinton trails against Rubio, with 50% choosing the Florida senator compared to 47% for Clinton, identical to the results in January. Against Cruz, Clinton holds 48% to his 49%, a slight tightening from a 3-point race in January to a 1-point match-up now.
"Sanders — who enjoys the most positive favorable rating of any presidential candidate in the field, according to the poll — tops all three Republicans by wide margins: 57% to 40% against Cruz, 55% to 43% against Trump, and 53% to 45% against Rubio. Sanders fares better than Clinton in each match-up among men, younger voters and independents."
So … if this poll is right … and if it finally is a a Clinton–Trump Shootout at the OK Corral, as Super Tuesday tonight may or may not decree … the system (and all of us too … partly, though maybe not if we live in Canada ??) will have made the worst choices on all sides … (But again, STAY TUNED … )
FINAL NIGHT THOUGHTS, WEDNESDAY, 2:30 AM ET : The ultimate upshot of Super Tuesday 2016 seems to be that Clinton and Trump have indeed emerged as the unmistakable frontrunners. But their three or possibly four main rivals have also staked out enough ground to survive for a while yet. (And Trump may or may not still be dividing the Republicans in some more or less alarming way.)
My own immediate reference for the moment is "Donald Trump, Hillary Clinton Dominate Super Tuesday Results" by Alexander Panetta at The Canadian Press : "Trump took about seven of the first 10 states to report results. Clinton took about seven of 11."
At the same time, on the Republican side Ted Cruz has won Texas and Oklahoma. Marco Rubio has now actually won a state with Minnesota. And "Ohio Gov. John Kasich vowed to remain in the race until his home state votes in two weeks."  So all three are probably still breathing. And the prospects of Trump's actually winning as many as the 1,237 delegates required for even a bare majority before the July 18–21 Republican Convention in Cleveland remain uncertain.
At the same time again, Donald Trump has also done well enough to keep the Republican crack-up debate alive. As Alexander Panetta has put it : "His success has caused such consternation among establishment Republicans that the panel on Fox News was speculating Tuesday about whether this could signal the demise of the Republican party … Republican brass have shown increasing signs of panic."
Meanwhile, on the Democrat side :"The smile on Clinton's face spoke to her successful night. The rival who polls best against her, Rubio, had a disappointing evening while the less-popular Trump dominated and Cruz did well."
And yet Bernie (as explained by the Associated Press report posted on the CBC News website) "won his home state of Vermont, as well as in Colorado, Minnesota and Oklahoma."  And as he "told a crowd at his headquarters in Essex Junction, Vt … 'This campaign is not just about electing a president. It is about transforming America.'"
The Bern will stay in the race too (he still has a surprising — and encouraging — stack of cash from many small donors) and do what he can to change the political culture at least somewhat, while deepening and strengthening Hillary's finally winning campaign.
And, very finally for the moment, even if you remain sceptical about the immediate American political future (as I certainly do), there does seem a sense in which this crazy US primary season is showing that democracy in America is not dead yet, for the time being at any rate!