Why are we wasting scarce tax $ on quixotic frills like promoting religious freedom around the world?
Feb 24th, 2013 | By
L. Frank Bunting
| Category:
In Brief
It is not easy to know just what to make of the Canadian Office of Religious Freedom, whose establishment  Prime Minister Stephen Harper announced this past Tuesday. Officially, we are just told that it is an organization "within the Department of Foreign Affairs and International Trade, which will be dedicated to promoting freedom of religion or belief around the world."
One big clue may be that the announcement was made in the Greater Toronto Area new suburban (and quite culturally diverse) City of Vaughan, Ontario, by PM Harper himself –  in the enthusiastic presence of Jason Kenney, Minister of Citizenship, Immigration and Multiculturalism. At the end of the announcement Mr. Harper was "presented with a scarf from the Tibetan community."Â  All of which lends credence to a Globe and Mail article by David Carment this past Thursday, headlined "Religious freedom? This office is about ethnic votes."
This is, one might further observe, just one of several senses in which we have come to see that Stephen Harper's new Conservatism (and conservatism) in Canada has, if you like, strategic liberal overtones that the Republican Party to the south of us has not yet mastered. And, as if to underline this side of the story, up here in the (formerly) great white north, the "Tories have pointed to the fact that the US State Department's religious freedom office was created in the late 1990s under the Democratic administration of Bill Clinton."
Well … yes, I guess.  Except there's apparently a bit of a wrinkle here too – part and parcel perhaps of the more complex (and frequently redundant?) bureaucratic apparatus in Washington. The Office of Religious Freedom in the US State Department (IRF) was established by the late 1990s Clinton administration all right. But it is parallel to and perhaps inspired (so to speak) by something called the US Commission on International Religious Freedom (USCIRF), established in 1998 by a Congress that had  Republican majorities in both the House and Senate!
There have also been more recent complaints that "the Obama administration" is "downplaying international religious freedom." And in Canada "there is the agnostic and secular crowd" who worry that PM Harper's new office "will overlook their ilk … Humanist Canada says it was not invited to participate in the creation of the office and fears the department will not stand up for atheists persecuted on religious grounds." Last year, on the other hand, delegates from the American Humanist Association (AHA) "met with officials at the US Department of State's Office of International Religious Freedom (IRF) in Washington DC." And the AHA now seems to be working with IRF "to help …  protect the rights of the nonreligious abroad."
Finally, there are those who worry about the appointment of Dr. Andrew Bennett, a  former civil servant and dean of an aggressively Christian liberal arts college in Ottawa (which "accepts the model of education that reigned for millennia, until the modern age began to dismantle that tradition") as first "ambassador for Canada's Office of Religious Freedom."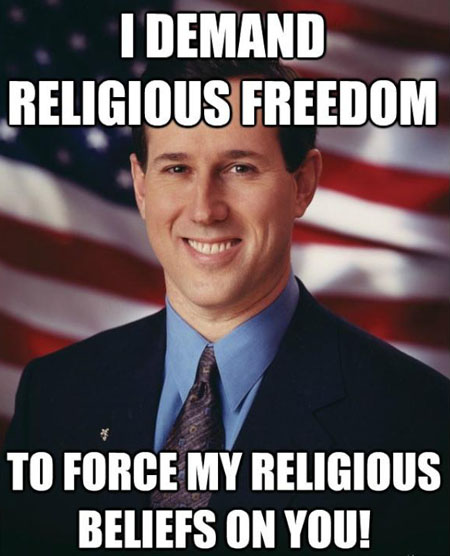 PM Harper says this does not imply any particular commitment to the Christian faith (or lack thereof). But it is still hard to shake the feeling that, when all is said and done, National Post pundit John Moore still has a point : "The office is a calculated endeavor designed to pander to domestic faith groups. It's all the more cynical when you consider that this government regards our own Charter of Rights and Freedoms as liberal puffery."
Mr. Moore has another equally compelling criticism when he stresses that Canada's new "Office of Religious Freedom" will have "five staff and an annual budget of five million dollars previously chipped away from the conventional Foreign Service in the cause of austerity." If the need for economy in our public finances is so great nowadays (and I for one do tend to think it is), how can we really afford to waste even $5 million a year on something as clearly non-essential (and almost certainly impossible to do at all effectively) as promoting freedom of religion around the world???? (Whatever that may mean exactly, in our time, world without end, etc, etc, etc …)