On Stephen Harper and "old-stock Canadians"
Sep 19th, 2015 | By
Randall White
| Category:
In Brief
Has Stephen Harper's use of the term "old-stock Canadians" in this past Thursday's TV debate (just on cpac — how weird is that?) harmed or helped his cause?
Mr. Harper himself  has subsequently declared that all he meant by the term was "Canadians who have been the descendants of immigrants for one or more generations" — or what would seem to be more simply put as just Canadians who have been born in Canada (?).
His critics will still urge that, in the vernacular  used by everyone else  "old-stock Canadians" in English-speaking Canada means something like "pure laine" in Quebec. And in a Canada today that enjoys a diverse population with old-style ethnic origins literally all around the world, language like this is at best divisive and almost certainly best avoided in serious public debate.
This would be a more compelling criticism practically, however, if Mr. Harper were even aiming to win some kind of majority vote among the electorate at large. There probably (and thankfully) is at least a bare Canadian majority today that agrees we should be trying to avoid terms like "old-stock Canadians" when we speak in public. (Whatever we may say privately in bars or restaurants, or our own houses and apartments!)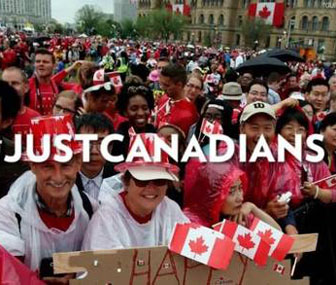 But it also seems part of Mr. Harper's entire approach to Canadian politics that he is not finally worried about what the democratic majority thinks. Because, with our present electoral and political party system in Canada,  he does not really need anything like a majority of votes from all Canadians to win a majority of seats in the Canadian House of Commons.
Mr. Harper himself managed to win a comfortable enough majority government in 2011 with  
39.6% of the cross-Canada vote
.  And just this past May (and just after the strange NDP victory in Alberta) Conservative leader David Cameron — against all odds — managed to do something similar with
only 36.9% of the cross-country vote
, in the ancient Mother of Parliaments still governing the United Kingdom.
* * * *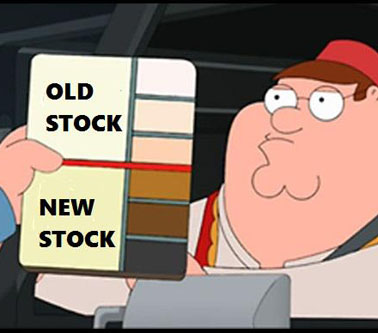 Can Stephen Harper's veiled and divisive allusion to old-stock Canadians — along with such concurrent ephemera as "Federal government to request stay of niqab ban decision until appeal is heard" — at least finally help give him a big enough minority of the popular vote to win a governing majority of seats?
At the moment this seems an unusually difficult question, that depends on countless near unknowable subtleties of political arithmetic.  The big truth remains that anyone can win big, if only their party can break out of the low and into the high 30%–40% range.
Similarly, whatever the ultimate hard political impact of the allusion to old-stock Canadians may be, it is also true enough that Rachel Notley's Alberta NDP won a comfortable majority government in Edmonton this past May, with only 40.6% of the province-wide popular vote. And the ultimate fervent wish of both Tom Mulcair and Justin Trudeau is for their parties alone to perform some similar trick in Ottawa on October 19.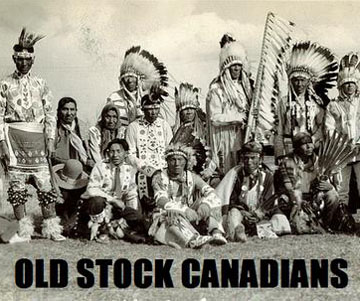 Finally, the biggest problem right now, the polls seem to be saying, is that no federal party is even within shouting distance of a majority government. All three major parties are stuck in the very low 30% or even high 20% range.
Mr. Harper's current aggressive stance on such wedge issues as niqabs, and "Canadians who have been the descendants of immigrants for one or more generations," may just be the start of various more serious and less polite efforts to break out of the current three-party deadlock.
One thing we do seem to know about Stephen Harper is he's not afraid to get mean. And sometimes it works for him politically. (And other times it works for Tom Mulcair and Justin Trudeau … or even Elizabeth May??)