Is Dimitri Soudas who the Liberals really want?
Feb 10th, 2015 | By
Randall White
| Category:
In Brief
What are we mere mortals to make of the news that "Eve Adams, former Conservative MP, joins Liberal Party … 'She wanted to be her community's voice in Ottawa, not the prime minister's voice in her community': Trudeau" ???? Or even more intriguingly : "Former Conservative advisor Dimitri Soudas to join Liberals with Eve Adams" ????
Ms Adams is the luxuriantly haired lady who represents the Greater Toronto Area riding of Mississauga—Brampton South in the current federal parliament.
In 2014 she and her fiancé Dimitri Soudas, a former Stephen Harper communications director and executive director of the Conservative Party of Canada, got into some kind of deep trouble over the Conservative nomination for the GTA riding of Oakville North—Burlington in the coming federal election.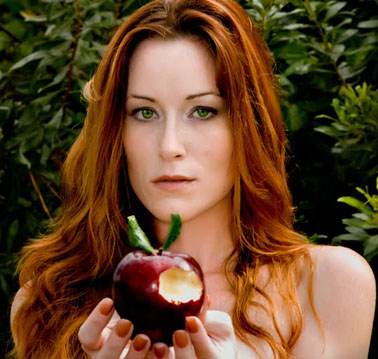 Just this past January 29 Ms Adams was "formally notified … by Conservative party president John Walsh that she would not be allowed to run as a Conservative in the upcoming federal election due to 'misconduct' during the Oakville North—Burlington nomination campaign." Dimitri Soudas had also been forced to resign earlier as Conservative party executive director, because of his role in the same "misconduct."
Eve Adams nonetheless remained the Harper government's parliamentary secretary for health, until she crossed the floor to the Liberals yesterday.
In this capacity she had announced an $8 million federal government investment in a program known as "Get Kids More Active" as recently as last Thursday.
* * * *
From one angle the migration of Adams and Soudas from the Conservatives to the Liberals doesn't seem to make much sense for the Liberals. It's all too easy for PM Harper to say that the Conservative party's national council "informed MP Adams some 10 days ago that she could not be a candidate for the party, for reasons that I think everybody understands … And that's the sole reason we obviously have the development we have today."
Similarly, although Eve Adams alluded to herself as a former "Progressive Conservative" more than once during the press conference at which she and Justin Trudeau announced her accession to the Liberals yesterday, neither she nor Mr. Soudas have seemed in the past at all like the kinds of conservatives who do sometimes find they share some key values with liberals.
And, as many commentators have quite logically complained, the argument that Ms Adams has left the Conservatives because she suddenly found Mr. Harper's "mean-spirited leadership" unsupportable, after supporting it without complaint for so long, is a little too concocted.
On the other hand, it is clear from all the media reports that Eve Adams and  Dimitri Soudas approached the Liberals about jumping ship — not the other way around. And from this angle it does seem possible to argue that, in agreeing to welcome Ms Adams into the Liberal caucus when asked (and apparently after various cautious testings of her intentions), Justin Trudeau  made a gutsy decision that could finally prove smarter than it looks at first glance.
The often interesting Andrew Coyne has pointed to two particular ways in which the Adams-Soudas accession might finally work for Canada's former natural governing party.
Mr.Coyne's first point is straightforward : "the real business of the transaction would seem to lie … in securing the behind-the-scenes co-operation of Mr. Soudas, and the secrets he possesses." Whatever his ultimate destination in Canadian politics, that is to say, right now Dimitri Soudas could prove a useful (albeit "informal") asset to the Trudeau Liberals, as they work to deepen their understanding of the Harper Conservative playbook for the 2015 election.
* * * *
Mr. Trudeau has also made it clear that Eve Adams now has to win a Greater Toronto Area Liberal riding nomination for the 2015 election. According to the Ottawa Citizen : "Adams is expected to seek the nomination in Eglinton-Lawrence, currently held by Finance Minister Joe Oliver." She may not even win the Liberal nomination, here or elsewhere, to start with. And then she may not win the election after that. So, as a practical matter, Eve Adams may not be a colleague of her new fellow Liberal caucus members all that much longer.
Meanwhile, Justin Trudeau probably looks better acceding to the Adams-Soudas request to join the Liberals than he would look if he had turned the request down. And, to pick up Andrew Coyne's second point in full flower, at the press conference announcing Eve Adams's apostasy Mr. Trudeau adroitly fell in with the "feigned high-mindedness" of her complaints about  Mr. Harper's "mean-spirited leadership" and so forth.
In Mr. Coyne's own words : "Ms. Adams … was desperate. Mr. Trudeau had a choice. That he chose to receive her, not with a shrug of 'hey, a seat's a seat,' but in the same spirit of feigned high-mindedness, proves beyond a doubt his fitness for the rigours of high office."
In fact, I have now watched the 35 minute clip of the press conference on the CBC website twice. (Well, one and a half times, say, to be more rigorously honest, open, and accountable.) And it does seem to me that there are two highlights of this event. The first has to be Eve Adams's carefully crafted hair, with its alluring hints of the various erotic sides of political power. But the second, and more enduring, is the cool performance of Justin Trudeau in an awkward situation.
Whatever else, he would be a more interesting prime minister than Stephen Harper. And he might give Canada a more interesting profile (insofar as such a thing is possible, of course!). Whether that is what the Canadian people will want at election time — in the sum of all their diverse regional incarnations —  is still the great unknown.
(And whether all this rightward leaning by the Trudeau II party will scare too many left liberals into Mr. Mulcair's camp is another fascinating question.)