Nova Scotia goes to polls October 8 .. will Ontario follow soon (well .. don't bet the farm just yet) ??
Sep 10th, 2013 | By
Randall White
| Category:
In Brief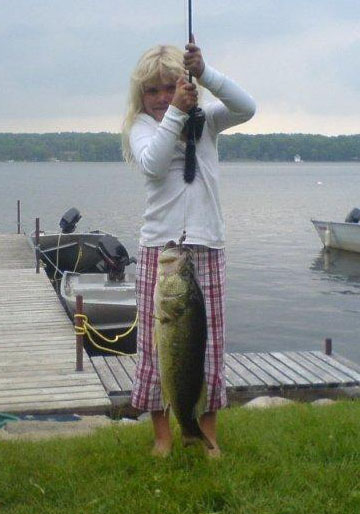 The Ontario legislature has returned to work this week. And already it seems clear enough that the biggest issue in Ontario politics this fall is whether there will be a fresh election before the December holiday season.
See, eg, such recent headlines as : "Ontario's Premier Wynne shaking up her campaign team in lead-up to next election" ; "Queen's Park faces legislative gridlock as it resumes sitting …  Standoff or stand down – that's the choice facing MPPs" ; "Kathleen Wynne warns she'll call election if NDP, PCs won't help pass legislation" ; and "Newly confident Wynne warns Ontario opposition to co-operate or face snap election."
Premier Wynne has urged that she does not want a snap election herself : "I'm going to do my best to make the legislature work."Â  She "has asked both Progressive Conservative Leader Tim Hudak and the NDP's Andrea Horwath for meetings to try to hash out a working arrangement. Her hope … is to reach a deal that would see several bills passed in the legislature" – on which there seems to be some broad non-partisan agreement.
This is no doubt  wise war paint. A Monday, September 9 straw-vote on the cp24 website, with more than 1800 participants, showed only 43% answering Yes to the question, "Would you welcome a provincial election this fall?". On the same day "Wynne insisted she doesn't want a fall election, but warned she doesn't want another session like last spring where the only bill that passed was the provincial budget." If the opposition parties will not pass any legislation at all this fall, they "will have to explain to the people of Ontario why they think an election is the better option."

1. What about the PC polling lead?


As usual, some are saying even this new (but still old ??) Liberal premier is speaking with a forked tongue : "PC house leader Jim Wilson predicts Wynne" herself "will trigger a fall election and claim the Opposition is delaying the passage of bills and paralyzing the legislature."
At first blush, this seems a bit odd. The Conservatives themselves have lately been the main proponents of an election now rather than later. On the same track the always PC-friendly Sun News published "EDITORIAL …  Call an election, Premier Wynne" just this past Sunday.
When you look at Eric Grenier's recent Ontario poll averages as of even today, you might also be impressed that the Tim Hudak PCs are still in the lead (if not by all that much). Yet the Conservative vote is more geographically concentrated than the Liberal vote. A seat allocation of similar PC-lead polling numbers a few weeks ago gave the Liberals at least another minority government. And just yesterday Susanna Kelley's "Dumping Peter Shurman Won't End Weakened Tories' Troubles" painted a compelling picture of ongoing PC woes.
Still more impressively, a new Innovative Research Group poll, just made public today, "has Premier Kathleen Wynne's Grits at 37 per cent among decided voters, seven points ahead of the official opposition, Tim Hudak's Progressive Conservatives. The left-wing New Democrats under Andrea Horwath, meanwhile, trail at 22. The Green Party sits at 10 per cent support."
On this evidence at least, the PC polling lead of the most recent past has begun to vanish! And there are further signs of  Weakened Tories' Troubles. Current Hudakian strategy still has a lot to do with beating up on the "McGuinty-Wynne government" over its cancelled power plants in Oakville and Mississauga. Yet according to the new Innovative Research poll "despite the controversy around the power plants … 45 per cent of respondents said they were satisfied with the government's handling of the electricity file. That figure is actually up seven points from May 2011, before the power plant matter began to dog the Liberals … The poll suggests that the issue simply is not registering with the electorate."
A week is a long time in politics, of course, and things can change quickly. But for the moment it is finally a little less mysterious why PC house leader Jim Wilson might want to at least pretend to disavow any strong interest in a fall election on the part of his party. (And why some press headlines are starting to talk about a "Newly confident Wynne"!)
2. And Andrea Horwath?


Even if the PC polling lead has begun to vanish, it remains unclear, at best, whether the Hudak Conservatives are now prepared to actively co-operate with the "McGuinty-Wynne government" on at least a few pieces of non-partisan legislation over the next few months – taking the current provincial parliament into the spring, say, and even a new budget?  (Though see, eg : "Kathleen Wynne and Tim Hudak agree EllisDon legislative change needed.")
The conventional wisdom up to now has been that the Tories' only real policy on what they believe currently ails Ontario is to elect them as the new provincial government. Perhaps even with their current Weakened Tories' Troubles, they still just want a fresh election. [UPDATE SEP 11: And see today's "Tory leader Tim Hudak dares Liberals to call election" in the Toronto Star.] Any serious hopes Premier Wynne has of making it even as far as the spring of 2014 intact rest with Andrea Horwath's New Democrats (with which many believe the "left Liberal" premier has more serious sympathy in any case).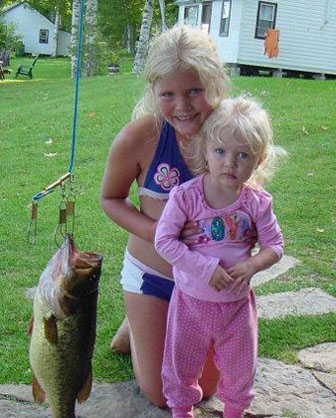 Although the premier has asked for meetings with both Mr. Hudak and Ms Horwath (and actually booked such a thing with Mr. Hudak so far, as of Ms Wynne's press conference yesterday), there seems some evidence that she is still seeing the New Democrats as her most likely and/or most frequent legislative partner. (See, eg : "Province to create new gov't financial watchdog" ; and "Ontario Liberals to create new financial watchdog …  Legislature's fall session gets underway …  Finance Minister Charles Sousa said he wants a financial accountability officer, a key demand of the New Democrats in exchange for supporting the minority government's budget in the spring. He will introduce legislation to create the position in the new session.")
Andrea Horwath's New Democrats have also been seen as doing best in this past August 1's five-by-election "mini-election." (The Liberals won two of the five seats – all of which they formerly held. The New Democrats took another two, and the Conservatives only one.) And Ms Horwath  has something of a track record as the often most popular Ontario party leader in opinion polls.
On these kinds of assumptions Andrea Horwath's New Democrats are punching well above their current real-world political weight (a mere 20 seats in the 107-seat legislature, even with the August 1 by-election victories). And Kathleen Wynne's current minority government even qualifies as at least a kind of captive of Ms Horwath's New Democrats. (Yet another good reason, the Tories think, for a new Tim Hudak Ontario government.)
On the other hand, it also seems possible to read "Newly confident Wynne warns Ontario opposition to co-operate or face snap election" – and all other such headlines – as the premier's declaration of independence from any excessive dependence on Andrea Horwath and her somewhat over-aggressive band of 20 New Democrat MPPs.
Whatever else, there is at least a little more than sheer political bluster behind any such Premier Wynne declaration that may or may not exist. As Eric Grenier's current polling averages make clear, the Ontario New Democrats have been in third place for some time now, with just around a quarter of the province-wide popular vote. Since the middle of the summer their support has been declining somewhat (as Green Party support has increased).
Moreover, according to the most recent Innovative Research poll : "Among the three party leaders, Ms. Wynne appears to have done the best job of holding on to her personal popularity. The survey found that 36 per cent of respondents held a favourable view of the Premier, the same as in June … Ms. Horwath, meanwhile, fell sharply from 41 per cent to 34 per cent in the same period. Mr. Hudak was down four points to 30 per cent."
So … if there is a sudden snap election this fall, there is not at the moment all that much to suggest the New Democrats would come out of it in even as strong a position as they are in now. Premier Wynne's Liberals just might manage to squeak out a bare majority government (or more), over which Andrea Horwath would hold very little influence.
It of course may very well be that, given the current array of seats in the legislature, a fresh election in the not all that distant future is close to inevitable. Democratic politics is partly (and at least once in a while) an arena of idealism in the public interest, of some sort at any rate. But it is also a blood sport, and the mood in the Ontario legislature that has just returned from its summer holidays still seems rather bloody minded, at best. Personally, however, I would like to see the Ontario Liberals and New Democrats somehow work together a little longer yet – as practice, say, for what, like many other ordinary voters, I see as probably inevitable (or at least a very good thing) in federal politics, not too much further down the road. And it is encouraging to think that a somewhat new set of circumstances may be gently falling into place at the Pink Palace, that will encourage this kind of working together, at least until the spring of next year.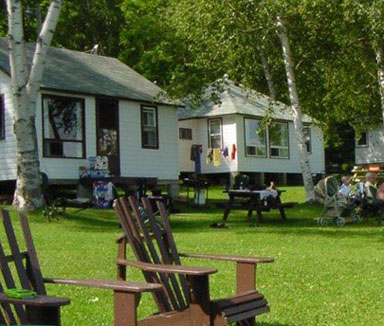 The photos accompanying this piece are of The Birches Resort on Buckhorn Lake, Ontario. If you really are more interested in the Nova Scotia election, which we know for certain will take place this coming October 8, 2013, see :  "Nova Scotia election set for Oct. 8 …  NDP Leader Darrell Dexter calls election from Cape Breton" ; and "Nova Scotia Votes 2013."