Wisconsin recall all over again if Ontario has privatization election in July?
Jun 15th, 2012 | By
Randall White
| Category:
In Brief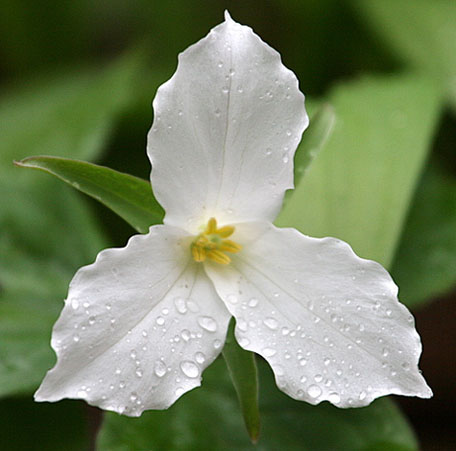 [UPDATED JUNE 17, 18, 19, 20]. If you are among those in the small crowd of Ontario government and politics watchers  who thought the current McGuinty minority government's budget was more or less secure, and are a bit surprised to suddenly discover that we may actually be having a fresh election on the issue this coming July 19, join the club.
On the other hand, it is also probably arguable enough that all this was at least broadly hinted at a month or so ago, when "Toronto Star Queen's Park columnist  Martin Regg Cohn predicted that the current 'feel-good political chemistry between [Liberal minority Premier] Dalton [McGuinty] and [NDP leader] Andrea [Horwath] will prove short-lived.' A week is a long time in politics, etc. And despite the recent Dalton-Andrea budget deal: 'Their parties are on an unavoidable collision course on labour issues.'"
The unavoidable collision, one might say, has now collided (almost at the last minute, but better late than never?) If there is any totally big surprise it is that the Hudak Tories have for some strange-bedfellow reason decided to back the Horwath New Democrats. As in "NDP and Tory MPPs used their majority on the finance committee to remove key provisions from the spending document that could limit any future privatization of public services … 'These are very fundamental NDP principles dealing with the privatization' … said Toronto-area New Democrat MPP Michael Prue … 'We have given the government advanced notice of those sections of the bill that we intend to oppose,' said Prue, expressing pleasant surprise that the Tories have backed his party's efforts in some areas … 'In some circumstances the Conservatives have sided with us,' he said." (Nudge, nudge, wink, wink, etc.)
After some time wading through relevant written reports, the most instructive commentary I have stumbled across to date comes from Ish Theilheimer at Straight Goods News, in a piece entitled "NDP defuses budget privatization bomb, McGuinty threatens ON election."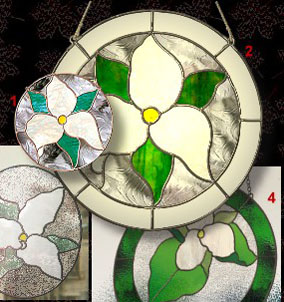 The main thrust of Theilheimer's analysis can be conveyed in a fairly short space: "Ontario Premier Dalton McGuinty is threatening an election because opposition New Democrats and Conservatives have forced changes to his government's omnibus bill which block widespread privatization of government services … The Premier's threats are in response to clause-by-clause committee negotiations over the budget bill (Bill 55). Public service unions, health care advocates and the NDP have been working furiously to amend or reject a little-known section of the bill – Schedule 28 – that could result in the sell-off of any government service. It contains provisions to make one Cabinet minister the 'privatization czar' and enable him or her to act, without legislative debate, to sell off anything from health care to roads to the issuance of drivers' licences … Earlier this week, Finance Minister Dwight Duncan indicated an amendment to Schedule 28 may be in the works, and senior bureaucrats have suggested the schedule only applies to ServiceOntario, but to date, no amendment has been made public. Critics believe the only solution is to remove Schedule 28 from Bill 55 altogether."
As the day has worn on here in the capital city of Ontario, the deadly seriousness of all this has seemed to soften at least a little. Karen Howlett at the Globe and Mail has reported that: "Ontario voters would go to the polls in mid-July if the Premier makes good on his threat to call a snap election instead of allowing the budget bill to be put to a vote next Wednesday. But he acknowledged he could instead ask the Lieutenant-Governor to prorogue the Legislature, saying 'I'm not going to rule anything out.'"
[UPDATE JUNE 17: By the end of the June 16-17 weekend, the full-blown prospect of a fresh July election seemed dimmer still. See  Karen Howlett's Sunday update in "Ontario Liberals want written guarantees before trusting NDP on budget vote"  – which also gives a clearer account of just what has happened, with special reference to the surprising Hudak Tories – and the parallel Toronto Star report: "Dalton McGuinty demands Andrea Horwath end budget impasse."  Things could look a bit different again on Monday morning, no doubt, but don't start gassing up the campaign buses just yet?]
[UPDATE JUNE 18: The wheels of the gods continue to grind in all this, but slowly.  Martin Regg Cohn in the Toronto Star reports "Even if we dodge a summer election (still no sure thing), the goodwill is gone from Queen's Park." Stay tuned. We will post a final update when the issue is more or less definitively resolved.]
[UPDATE JUNE 19: As the day winds down Robert Benzie and Rob Ferguson of the Toronto Star's Queen's Park Bureau have finally reported: "Watered-down Ontario budget likely averts election … A July provincial election has been averted now that a watered-down version of the Liberal budget heads to a final vote of MPPs on Wednesday … On Monday, Horwath backed down on some of her key demands … While key measures on labour arbitration were defeated at committee, the Liberals were successful in passing a revamped section dealing with the privatization of ServiceOntario, which provides drivers' licences and other government documents … With the NDP promising to not vote against the budget bill …  the minority Liberal government should survive until at least next spring."  (Especially "if McGuinty calls the Kitchener-Waterloo byelection for early September and wins the seat, the Liberals would return in the fall with a majority government.")]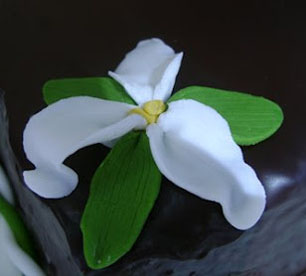 [UPDATE JUNE 20: So it's now the early afternoon of a very hot almost-first-day-of summer in Canada's most populous province (it begins 7:09 tonight apparently). And the Legislative Assembly of Ontario has at last passed  this year's budget bill, 52 Liberals to 35 Conservatives, with the New Democrats abstaining. See "Ontario Budget 2012: Summer election averted as budget bill passes" in the Toronto Star and "Election averted as Ontario Liberal budget bill passes" in the Globe and Mail. The original author of the article above, Dr. Randall White, tells us that he altogether agrees  with Adam Radwanksi's commentary, "Hudak got off too easy for his role in Ontario's budget crisis" but is at least somewhat less convinced (this time) by the estimable Thomas Walkom in "Ontario budget bill is McGuinty's Trojan horse." Dr. White also believes the key reason a summer election has been avoided is the Liberals' ultimate calculation that they have a much less risky chance at a bare majority government with a Kitchener-Waterloo byelection  in "early September" or thereabouts. Meanwhile happy summer holidays to all at Queen's Park!]
Conclusion to original June 15 Post
According to CBC News: "Ontario Finance Minister Dwight Duncan … said the schedules voted down by the NDP and the Conservatives could add $3 billion to the budget – money that would have to come from somewhere, either cuts or increased taxes … 'Ontarians will be livid if there's an election,' he said. But, he added, 'we have until Wednesday to straighten this out'  … PC Leader Tim Hudak compared the dispute to a soap opera and said he expects the New Democrats will support the Liberals … The legislature adjourned on Thursday, with MPPs agreeing to regroup next Wednesday to vote on the budget bill."
It seems reasonable to guess that both the NDP and the Conservatives have been emboldened in their actions on this front by the likes of pollster Eric Grenier's reports of this past Monday, on "Ontario NDP polling gains put McGuinty on shaky ground" and "Where Ontario parties stand in early June, 2012."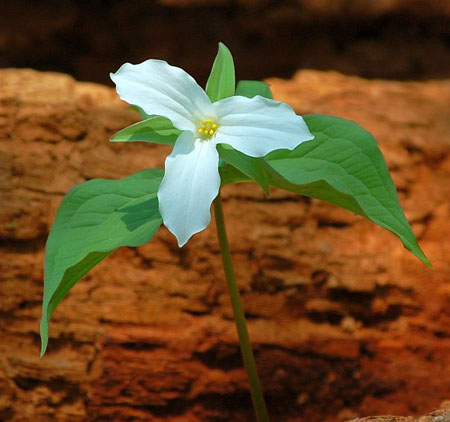 At the same time, if there actually is going to be another election on July 19 or thereabouts, it just may make quite a lot of sense not to write off the chances that Premier Dad will surprise almost everyone, and wind up smelling at least somewhat like a rose yet again. For the sake of argument at any rate, here are three straws that could conceivably be blowing in some new Ontario Liberal wind:
* Based on opinion polls this time last year it didn't look as if the McGuinty Liberals could win even a minority government (one seat shy of a bare majority at that) in the fixed date October 6, 2011 election. The popular vote averages for five polls over May, June, and July 2011 were  Conservatives 40%, Liberals 31%, and NDP 21%.  But the ultimate October 6 election results had Liberals 38%, Conservatives 35%, and NDP 23%.
* If privatization and public sector job security are the key issues in the Liberal/NDP dispute (with public sector unions front and centre on the barricades), the recent Wisconsin recall election in the USA today is arguably a cautionary tale for Andrea Horwath, Michael Prue, and the 15 other New Democrat MPPs. The failure of their colleagues in Wisconsin is "'bad news for the labor movement,' said John Russo, a labor studies professor at Youngstown State University. 'It gives the impression they are not as strong as they once were, which they are not' … 'Wisconsin has continued full circle,' said Leo Knepper, executive director of Citizens Alliance of Pennsylvania. 'It was one of the first states to allow the formation of public-sector unions, and now it has taken a huge step to rein them in.'" (Of course, Canada is not the United States, but … )
* Finally, in an Ontario public sector privatization election in the long hot summer of 2012, the key  opponents of the virtuous New Democrats would not exactly be the aggressively right-wing Hudak Conservatives  – who have supported the NDP so far, in the strange-bedfellow committee fight over Schedule 28 in Bill 55.  And if I were plotting on Andrea Horwath's behalf, the comments of Scott Stinson in this morning's National Post (hardly a Liberal-friendly place) would sound a bit ominous to me: "The Liberal leader also repeated Thursday's assertion that Ms. Horwath had broken her word on the budget deal. 'You don't have to like the whole darn budget,' he said. 'The agreement we had was that you didn't have to support the budget, you just had to not block its passage.' He said she was being 'disingenuous' by suggesting that clause-by-clause alteration of the budget was the same thing as allowing it to pass … and one can see why the Premier would consider this not honouring a deal on the NDP's part." The position of the "Progressive Conservatives, meanwhile … makes little sense on some of the substance of the budget bill – why would they want to strip measures that allow further privatization?" Of course again, you never know in politics until the fat lady sings, etc. But if the people of Ontario were to reach similar conclusions in a fresh election, guess who would win?