Danielle Smith if necessary in Alberta on April 23 .. but not necessarily Canada's Sarah Palin (or worse)
Apr 22nd, 2012 | By
Randall White
| Category:
In Brief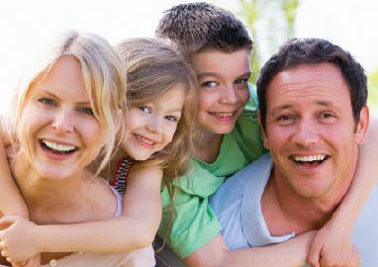 To start with, happy earth day, of course. Meanwhile, on a vaguely related front (or more?), there are a full half-dozen texts for this Sunday's "Sermonette," on the almost religious prospect that Danielle Smith and the Wildrose Alliance just might win the Alberta provincial election tomorrow, Monday, April 23, 2012 :
(1) "Wildrose Party to win majority in Alberta election: latest poll results" …  There is still a theoretical chance that Ms. Redford's PCs could pull off some very big surprise. But usually when the polls are this consistent so close to the election date, they are right. See also the nicely summarized recent polling history at the Wikipedia site on "Alberta general election, 2012," and this item from today in Canada's self-confessed national newspaper: "Wildrose Party set for sweeping majority, latest poll shows."
(2) "PEO Presents: Alberta Oil Sands, An Expert Panel on its Future" …  Almost by accident I attended this event at the University of Toronto by way of field work on tomorrow's election. It was free and the complimentary food was so good that I have finally decided it must have been funded by the Alberta oil industry, one way or another. The industry also seems to be behind Ms. Smith and her Alliance?
(3) "An Alberta shakeup would be felt across the country" …  Veteran Ottawa pundit Jeffrey Simpson has assorted wise things to say in this piece. Eg: "Wildrose Leader Danielle Smith has mused about looking east for a potential market for Alberta oil, which might mean talking to central Canadian provinces about taking (and refining?) oil. A delegation from Sarnia, Ont., recently visited Alberta to discuss such possibilities." Who knows? Wildrose Alberta may be a bit more interesting than …? Maybe?  On the other hand, see "Alberta election 2012: Tim Harper: Wildrose leader Danielle Smith – scary or shrewd?" for a more scary assessment?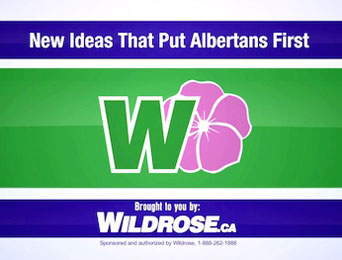 (4) "Left-of-centre Alberta parties wasted their big chance" … Paula Simons at the Edmonton Journal explains why the left-of-centre cause in this part of the home and native land remains hopeless. Even if the Liberals and NDP merged, they still wouldn't be anywhere close here.
(5) "Senate race struggles to get voter attention … PM promises to appoint top three finishers" … Alberta voters will also get a chance to chose federal Senators for their province tomorrow. And: "Within 18 months, the top two finishers in Alberta's Senate nominee race will be sitting in the Upper House in Ottawa."  Even so, as one candidate has complained : "I can firmly say that 95 per cent of Albertans don't know what's going to happen on Monday —  that they're going to be given this extra ballot … It is disappointing … and I expect, as was the case in 2004, that a lot of people will refuse to vote." At the same time, in Ontario we just yawn about all this, but Stephen Harper's step by step Senate reform is winning at least some favourable comment in other provinces. See, eg: "Senate reform: Nova Scotia's opportunity."
(6) "For Quebec, Canada's westward shift translates into 'de facto separation'" …  A young lady from Quebec on CTV this morning somewhat wistfully wondered whether a new Wildrose Alberta might  press harder for the kind of still more decentralized Canadian federation that would be welcome in Quebec? But according to Tim Harper [see (3) above], Ms. Smith herself has said: "I think we need to have a tough conversation with Quebec." Personally, I like trying to blend the Quebec and Senate reform constitutional issues, as in "What if Canadian Senate reform also became a way of recognizing Québécois nation in a united Canada?" But this seems a long-term proposal at best. In the more immediate future, if and when the Wildrose Alliance triumphs tomorrow, I think we in Ontario should start warming up our traditional friendship with what former Premier Bill Davis used to wisely call our "sister province" of Quebec.
(Oh and I guess I should finally quickly comment on the Danielle Smith as "Canada's Sarah Palin" question — for those, eg, who can still remember when Ontario Premier Mitch Hepburn used to be called "Canada's Huey Long."  For one thing, I hope I won't be accused of lacking Canadian patriotism if I quietly observe that while Ms. Smith is not unattractive, she is not quite as cute as Ms. Palin. (Or as hot: just ask the US Secret Service.) I would then defer to Colby Cosh at Macleans', who way back in January 2010 was telling us that "Danielle Smith is no Sarah Palin. For one thing, she might win." Again, unless the polls turn out to be shockingly and awesomely wrong, she will win tomorrow. And, say whatever else you like, Alberta these days is certainly a considerably more potent and populous place than Alaska.)