Calgary stampede busts monarchy and renovates our website!
Jul 6th, 2009 | By
Counterweights Editors
| Category:
Key Current Issues
The big Canadian national event July 3-12, 2009 is the Calgary Stampede. This year's marshal for the July 3 Stampede parade was Canada's most painstaking (and expensive?) TV handyman, Mike Holmes. He at least "lives outside of Toronto, ON." And so a further blow of sorts was struck for national unity. East is east and west is west, but it is still all the same country.
It nonetheless may or may not be a sign of what lies ahead back east in Ottawa this fall that both Stephen Harper and Michael Ignatieff – in between flipping pancakes and wearing cowboy hats (in which neither of them looks good, unlike, e.g., Laureen Ann Teskey Harper) – are using the 2009 stampede as a platform for what may or may not be the start of yet another Canadian federal election campaign. Whatever happens, one thing that is still not likely to be an election issue this coming time around, whenever it exactly proves to be, is the future of the British monarchy in Canada. Even so, according to a new Strategic Counsel opinion poll: "The monarchy is a bust with today's Canadians …65 per cent … thought the ties to the Crown should be severed once [Queen Elizabeth II] passes." Our own breathtaking news is that the counterweights site will be undergoing some renovations very soon. In the process it will be unavailable for a few days. But then it will be back in a brand new suit – bigger and better than ever (well better at least)!
Election stampede?
As evidence that the Calgary Stampede is not quite what it used to be, many long years ago, see "Muslims' Stampede Breakfast welcomes new Canadians."
As both a further affirmation – but also something radical Islamic theocrats would not like (or their radical Christian brothers and sisters for that matter): "Some Stampede-goers know how to party their wedding rings off. Karen Stewart, CEO and founder of Fairway Divorce Solutions headquartered in Calgary, said in the weeks following the Stampede each year, she sees a 30% to 40% increase in clients looking to split with their spouses … Even people who are in the best of the best marriages find themselves going out and experiencing fun times in ways they hadn't anticipated … It's the sexual undertones, the alcohol, the letting loose.'"
As a sign that Alberta is, in any case, still Canada's closest far northern approximation of the Lone Star State down south, see "US Central Command head visiting Calgary Stampede." More exactly: "The soldier who oversees US forces in Afghanistan is giving Canada's top soldier an operational briefing while on what is described as a social visit to the Calgary Stampede …Gen. David Petraeus, the head of US Central Command, is best known for co-ordinating the troop surge in Iraq that is credited with significantly reducing violence there … He took responsibility late last year for American forces in Afghanistan."
General Petraeus's Calgary Stampede visit, many will no doubt observe, is accompanying the first wave of the new Obama surge by US troops in Afghanistan, so to speak. Meanwhile, far away in Montreal, the news helps explain something of what one is bound to guess must be a still deeper North American agenda: "Un 121e soldat canadien tu." More exactly again: "Un soldat canadien a t tu, hier, en Afghanistan lorsque son vhicule, qui traversait une rgion fourmillant de talibans, a roul sur un engin explosif artisanal … Le caporal Nicholas Bulger, qui tait g de 30 ans et pre de deux enfants, tait membre du 3e bataillon du Princess Patricia's Canadian Light Infantry, bas Edmonton."
Even with all these things going on, even the Calgary Stampede cannot finally escape Canadian domestic politics. Just to start with: "Political leaders rev up campaign machinery … Parties preparing for fourth federal vote in five years … With the threat of a fall federal election looming large – and political leaders in Calgary for Stampede saying they're ready to hit the hustings – parties of all stripes are quickly recruiting candidates and revving up their campaign machinery … A recent Ipsos Reid poll for Canwest News Service found the Liberals and Tories in almost a dead heat – 35 per cent for the Grits and 34 per cent for the Conservatives." [Late in the day on July 6, 2009 it was reported that: "According to a national poll conducted by The Strategic Counsel for the Globe and Mail and CTV, the Conservative Party has the support of 34 per cent of respondents, a one-point edge over the Liberals (33 per cent) … The NDP is in third position at 15 per cent."]
And of course the plot just thickens from here. Se, e.g.: "Iggy Stampedes the PM … Liberal leader ballistic at ads attacking Bloc" ; "Ignatieff and PM square off on attack ads, crime in Stampede speeches" ; "PM dares rivals to force election … Harper says Liberal threats ignore public distaste for vote" ; and "No sense of urgency about EI reform in Ottawa." (Oh, and btw, there's another very traditional brand of Canadian politics going on in Wild Rose Country this summer too: "Alberta, federal Tories hope to work out differences at Stampede.")
The new monarchy poll
If you have been wondering whether some of the extremely buoyant Canadian optimism reported in the most recent Strategic Counsel opinion survey for CTV and the Globe and Mail ("90 per cent say Canada top country: poll") might not be a bit too optimistic, check out two more recent articles (along with the TSX on the morning of Monday, July 6, 2009): "Canada's economic bounce will be short-lived, Merrill Lynch says" and "Canada 11th among wealthy countries weathering financial downturn: Report."
(Our own gratuitous advice on anything to do with the economy anywhere in the world right now is just keep the last two lines from that great Kurt Weill-Ira Gershwin song of 1941, The Saga of Jenny,' in some prominent place in your head: "Anyone with vision comes to this decision / Don't make up your mind." For the moment at any rate.)
At the same time, as regular perusers of our written Canadian political thoughts will not be surprised to hear, another part of this same poll strikes us as quite welcome and altogether indisputable news: "The monarchy is a bust with today's Canadians. When asked if they felt a stronger connection to the Queen or the Queen's representative, Governor-General Michalle Jean, 20 per cent named the Queen, 10 per cent said the G-G and a remarkable 70 per cent said neither' … And when asked to look beyond the relatively popular Queen, 65 per cent of Canadians thought the ties to the Crown should be severed once she passes. Only 35 per cent care to think of Prince Charles, who will visit here this fall, as a future king of Canada … We were frankly surprised by the depth of the desire to cut ties with the monarchy,'" Peter Donolo of the Strategic Counsel polling firm told reporters.
We counterweights editors don't think either that the excellent Governor General Jean's apparent low "connection" to Canadians as "the Queen's representative" has any great bearing on the future of some democratically reformed version of her office as a new independent Canadian ceremonial head of state, representing the bilingual and multicultural people of Canada (broadly on the model of such British-style parliamentary democracies as Ireland and India today). Note here, e.g., public reaction to the recent death of Canada's "first Acadian governor general" Romeo LeBlanc ("Dignitaries gather to mourn LeBlanc"). And as for what happens to the British monarchy in Canada after the old colonial ties to the Crown are severed at last, the current 12-day Canadian tour by the Emperor and Empress of Japan offers some further food for thought.
Greg Barns from down under on the fate of the British monarchy around the world …
The excellent Greg Barns from the Land of Oz has recently published some broader thoughts on the significance of the new Strategic Counsel poll on the monarchy in Canada, in the excellent Australian online news magazine crikey. We offer a sampling for Canadian (and other more or less interested North American) readers:
"When the Republic debate was running hot in Australia a decade ago, the flames didn't leap across the Pacific and get Canadians excited. But ten years on, it's fair to say that Canadians are as republican as Australians, if not more so.
"… a poll released by national daily the Globe and Mail for Canada Day, 1 July, shows that 65% of Canadians want a republic after the current Queen is gone. The survey's results have caught some observers by surprise …
"… The republican sentiment in Canada is now as strong as Australia's it seems. So why? … Perhaps it is because … Canada's Haitian born Governor-General Michaelle Jean … is the very model of what a non-executive president could be in a republic. She is the Mary Robinson or Mary McAleese – two outstanding Irish presidents of the past fifteen years – of Canada … as one of Canada's leading columnists Jeffrey Simpson wrote in the Globe and Mail … when Charles, the man who would be Australia and Canada's next Head of State visits the latter on the occasion of the 2010 Winter Olympics in Vancouver, Canadians will probably have reinforced their view that they don't need the monarchy any more.
"The contrast between the very Canadian, contemporary, bilingual, multicultural, modern, worldly Ms. Jean and the stodgy British prince and king-to-be (with Camilla) will be startling. Ms. Jean also will be an excellent host, and showcase for Canada, when she greets the many heads of state attending the Winter Olympics in British Columbia in February,' Simpson wrote.
" … [S]urge in support for the end of the British monarchy in Canada is [also] highly significant for republicans in Australia. Canada was one of the last developed world strongholds of the monarchy outside of the UK. But now it has joined Australia and New Zealand in yearning for one of its own to not merely be the representative of a British monarch, but the head of state of their country. The tide of the future is running firmly against the British monarchy."
Why do we have to renovate the site anyway?
As counterweights editors, we'd be happy just to leave the old software that runs the counterweights website alone. Fortunately, we have technical management who understand what a mistake this would be. Time marches on, and our original software is not keeping in step. We need to migrate to something more up to date.
E.g., our feed and rss features (if we've got the terms here correct?) have recently been disabled by a switch to new servers, quite beyond our control. And our profound apologies to all those readers who have lost touch because of this – even if they aren't reading this now because they've lost touch. (Hopefully, somewhere in cyberspace, they'll hear our apologia, and nod kindly and sympathetically in our direction. And the problem will be fixed soon enough.)
Happily again, we remain in the very good hands of our managers at the Good Content Network – who, btw, have now reconstituted themselves as something called Social Metrics Canada, and relocated from sunny Northern California to the particular Canadian heartland in Southern Ontario. (For a time at least, but much to our Canadian advantage: we're convinced their arrival will do something to help ease "Canada's innovation gap" in the new Second Golden Age of the Canadian Resource Economy. Meanwhile we think it's at least slightly interesting – to us in any case – that as we at counterweights go through our renovations and great migration to new blogging software, the San Francisco Chronicle has just begun a new lease on life, with its daily paper printed on "three new offset presses … owned and operated by Transcontinental Printing Inc., a Canadian firm that has signed a 15-year contract to print the daily newspaper and its special sections. Transcontinental clients who outsource their newspaper printing include the Globe and Mail newspaper in Toronto and La Presse in Montreal. Transcontinental also prints certain editions of the New York Times.)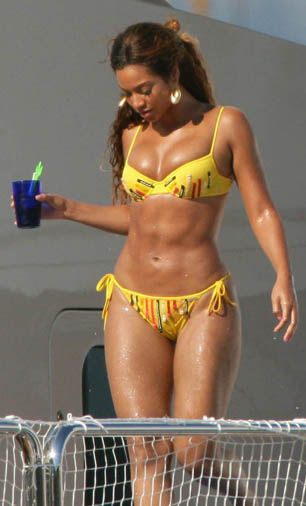 In any case, the bottom line is that at some point quite soon counterweights' current content will be migrating to new software and new servers. As in all moves of this sort just what will happen to the current format of the material is not entirely certain. But we will subsequently be moving heaven and earth to pick up whatever pieces may get lost in transition, etc. The site will be unavailable for a few days. But when it returns it will have a fresh new look. The enterprise ought to bring advantages to all concerned – writers, readers, technical management, and on and on. And as just one case in point, the Comment function we had to disable some time ago, to prevent cyber piracy, will soon be restored. Then you can tell us just what you finally think yourself.
UPDATE JULY 12: AT LAST THE MAIN PART OF THE JOB IS DONE! There are still various loose ends that we will be tidying up gradually over the next few weeks. But if you are reading this you are already on the new site. And so long as you don`t go very far back in time, things are pretty much as they ought to be.
As noted, we will be continuing to work at cleaning up the articles from further back in time over the next few weeks. Meanwhile, our congratulations to the excellent technical management at Social Metrics, who have made everything work with surprising smoothness and efficiency. A change is as good as a rest. And we`re looking forward to working with our new format, to help make more parts of the site more interesting for more readers.  Cheers.