Save the last dance for Manmohan Singh .. democracy in India pulls off a surprise in Obama's early days
May 20th, 2009 | By
Citizen X
| Category:
Key Current Issues
WEDNESDAY, MAY 20, 2009. Yesterday  Dr. Manmohan Singh, 76, was re-elected parliamentary leader of the Indian National Congress, following the May 16 election results that gave his party more seats in the Indian parliament than anyone expected. Today he was appointed prime minister for a second consecutive term, for which he will be sworn-in on May 22.
Depending on exactly which source you consult in the vast All India diversity, he is either the first Indian prime minister to return for a second term in 25 years, or the first incumbent prime minister to be returned to office after completing a five-year term since 1961.
In either case, at the end of the month-long Dance of Democracy that constitutes a general election in the world's largest democratic political system, the Congress-led United Progressive Alliance, on the secular centre-left of Indian politics, more or less, has done much better than its chief rival, the National Democratic Alliance, led by the Hindu nationalist Bharatiya Janata Party, more or less on the communal centre right.
(Meanwhile, back on Canada's Pacific coast, some pundits are worried about the low voter turnout in the recent British Columbia provincial election. But even the New York Times is wondering whether this election result may nonetheless have revived the carbon tax concept, in various parts of North America?)
1. The endless complexities of Indian political parties …
It is impossible to be just a casual observer of Indian politics, and have any remotely serious sense of what is actually going on. But Canadians might find it instructive to ponder the thought that India, which has, in principle, virtually the same British-style parliamentary democratic political system as Canada, has done a rather better job of coping constructively with much vaster cultural, geographic, linguistic, religious, and social diversity.
In Canada federally today, e.g., we complain that with two official languages and five federal political parties, one of which is strictly a regional party that runs candidates in just one province, we nowadays have trouble coming up with stable minority governments that get things done. And many of us at least still seem to think that coalition governments are somehow almost illegitimate, or at any rate just too hard to work effectively in the real world.

India, however, has 16 official languages and, on the tabulation currently offered by the BBC News website, at least 37 main political parties – the majority of which are regional parties with their strength concentrated in individual states. (Moreover, some parts of India still have comparatively high levels of illiteracy. So some voters know political parties by symbols instead of written words. When you see photographs of Manmohan Singh holding up the palm of his hand, he is making the symbol of the Congress Party.)
As a first step in reducing this enormous democratic variety to more manageable proportions for ordinary voters, there were only two altogether major All India political parties in the 2009 election that was finally put to rest with the official count this past May 16. And they each ran so-called alliances with other like-minded parties in the 2009 campaign.
The Indian National Congress or Congress Party is the heir of the independence movement that masterminded India's liberation from the old British empire (or British Raj as it was known in South Asia) – though not of course from the present very loose association of the Commonwealth of Nations, to which Canada still belongs as well. In the 2009 election Congress also led  the United Progressive Alliance (UPA), which included Congress and (again on the BBC tabulations) 10 other much smaller parties.
The Congress Party proper has just won 206 seats in the Lok Sabha or popularly elected lower house of the Indian parliament. In the wider UPA the All India Trinamool Congress won 19 seats, Dravida Munnetra Kazhagam (DMK) 18 seats, the Nationalist Congress Party 9 seats, and so on. (As another case in point here, Dravida Munnetra Kazhagam is a regional party, based in the southern India state of Tamil Nadu: as a spokesperson has declared: We are all Dravidians by race, Tamils by language and Indians by nationality.)
The Congress Party's main rival in the early 21st century is the Hindu nationalist Bharatiya Janata Party. A helpful enough Wikipedia article explains: The Bharatiya Janata Party (BJP)  [Indian People's Party], founded in 1980, is … designed to represent the country's majority community (Hindu) and the Sikh population … the party advocates conservative social policies, self reliance, robust economic growth, foreign policy driven by a nationalist agenda, and strong national defence. In the 2009 election BJP also led the National Democratic Alliance (NDA) – a coalition of eight parties. BJP won 116 seats in the election, and the NDA altogether 158.

The remaining parties can be classified in various ways. The Times of India, e.g., has Third Front which includes Left, BSP, TDP, AIADMK [a variation on Dravida Munnetra Kazhagam], Others and Others and Independents which includes SP, RJD, LJP, BJD, Ind,
Others.  You can figure out  what these initials stand for from the BBC website, which also has a slightly different classification: Third Front – Communist Party of India (4 seats), Communist Party of India (Marxist) 16, Revolutionary Socialist Party 2, All India Forward Bloc 2, Bahujan Samaj Party 21, AIADMK  9, Biju Janata Dal 14, Telugu Desam Party 6, Telangana Rashtra Samithi 2 ; Fourth Front –  Samajwadi Party (23 seats), Rashtriya Janata Dal 4, Lok Jan Shakti Party 0, Praja Rajyam Party  0 ; and Main Other Parties – Pattali Makkal Katchi (0 seats), Janata Dal (Secular) 3, Haryana Janahit Party 1, Marumalarchi Dravida Munnetra Kazhagam 1, Janhit Congress Party 0.
2. The not exactly expected triumph of the dance of democracy in 2009 …
There has finally been much optimistic reporting on the 2009 Indian election: The …  results have taken political pundits by surprise. Predictions of a fragmented Lok Sabha with a fragile coalition forming the government have been proved wrong. The Indian electorate opted firmly for the middle road – the Congress … The Indian elections have been significant because the results show a reversal of conventional trends. Previously the votes followed an anti-incumbency, pro-casteism and regionalist pattern.
Reports like this might make you think that the Congress Party won some dramatic majority of seats in the Lok Sabha or popularly elected branch of the federal parliament, at the end of the counting on May 16. It says something about the complexity or even continuing functional chaos of Indian politics that Congress itself won only 206 of the Lok Sabha's 543 seats. Even its larger United Progressive Alliance won only anywhere from 257 to 262 seats, depending on exactly what groups you include as part of the UPA. For even a bare majority in the Lok Sabha you need 272 seats.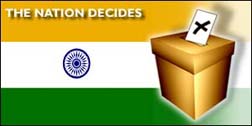 These 2009 numbers, however, do look much better for Congress and the UPA than their results in the last election in 2004. On the main Times of India calculations e.g., in 2004 Congress won 145 seats and the UPA 179, just slightly ahead of 138 seats for the BJP and 174 for the NDA. In 2009 Congress won 206 seats and the UPA 257 (or again as high as 262 on some classifications) – quite dramatically ahead of the BJP at 116 and the NDA at 158.
More radical parties of the Left also won a total of 59 seats in 2004, compared with only 23 in 2009. And the Dalit or untouchable leader Kumari Mayawati's Bahujan Samaj Party (BSP), which some pundits were predicting would dramatically improve its results to emerge as the kingmaker of a fragile new coalition government, managed to improve its 2004 result only slightly in 2009.
Before the 2009 election it was even being said in some quarters that Ms. Mayawati might emerge as a possible prime ministerial candidate, in a coalition government bred by a dramatic surge of underclass unrest, at a time of global economic trouble. [See, e.g., Dan Lak in the earlier report below.] Instead, in the wake of the strong showing by Congress and the UPA on May 16, both Mayawati's BSP and Mulayam Singh Yadav's Samajwadi Party finally offered additional support to the UPA – which will enable the coalition to cross the 300-mark in the new Lok Sabha [well over the 272 seats needed for a bare majority] … SP has 23 and BSP 20 seats in the 543-member House in which the UPA coalition has secured 261 seats on its own. The total tally will now be 304 without counting parties like the three-member JD(S) and a few independents who were offering their support.
(As it happened an additional 18 members of still other parties had apparently joined the UPA coalition by Wednesday, May 20, giving Prime Minister Singh's new government the backing of 322 MP s, and in view of the comfortable numbers the coalition has in the 543-member Lok Sabha, the president has not asked the prime minister to prove his strength in the house.)
If all this holds up, Manmohan Singh's new 2009 coalition government ought to be considerably more secure than the one he cobbled together in 2004 (which was among other things highly dependent on the more extreme left-wing parties). And prospects of this sort have been prompting even foreign commentators like the editorial writers at the Toronto Star to wax almost poetic: The pessimists had feared the worst … But India's independent-minded voters confounded all predictions and threw their support decisively behind Prime Minister Manmohan Singh's venerable Congress party, rewarding its nation-building vision of inclusive growth' and repudiating the shrill and divisive politics of L.K. Advani's Hindu-centric Bharatiya Janata Party. The world's largest democracy fairly shouted its progressive verdict from the rafters, in a judgment that bodes well for India, Asia and the world.
It is also sobering and important to remember, of course, that democracy in India remains no more perfect than democracy anywhere else. When Manmohan Singh went to visit President Pratibha Patil (the modern Indian republic's equivalent of Canada's Governor General Michaelle Jean) today [Wednesday, May 20], he was accompanied by Sonia Gandhi, the Congress Party president and UPA chairperson. Sonia Gandhi is the Italian-born widow of Rajiv Gandhi, a former Congress Party prime minister of India who was assassinated in 1991. Her current role in the party reflects its dynastic tradition of being led by a member of the Nehru-Gandhi family.
This dynastic tradition has been stiffened by the widely reported roles of Sonia Gandhi's two children – Rahul Gandhi (born 1970) and his [married] sister Priyanka Vadra (born 1971) – in the Congress Party's 2009 election victory. (Asked whether the credit for [the Congress] party's victory should go to him, he pointed to his sister Priyanka standing by his side who said the full credit should go to Rahul.) A proposal to have Rahul Gandhi serve as minister without portfolio in Manmohan Singh's new cabinet has been put forward by senior Congress leaders who feel that Gandhi should be in the cabinet following the party's big win in the 2009 elections which is being seen in large
measure a result of his bold move to jettison demanding allies and go it alone in UP and Bihar.  (There has been some speculation as well that the 76-year-old Manmohan Singh might even resign midway through his new term of office, in favour of the much younger Rahul.)
Family dynasties are of course not uncommon in modern democracies around the world. Consider, e.g.,  Pierre Trudeau' son Justin in Canadian federal politics today, and the Kennedy and Bush families in the recent history of the USA. In the wake of the 2009 election in India, however, BBC news has reported a wrinkle that underlines Haroon Siddiqui's comment below about how, despite other virtues: Corruption, criminality, cronyism, sectarianism and casteism are rampant in Indian politics. As the BBC explains: At least 153 of the newly-elected MPs in India have criminal cases pending against them, according to a study by civil society groups … Groups working on electoral reforms say the opposition BJP has the highest number of tainted MPs at 43 while the Congress party is number two with 41 … The group has written letters to senior Congress party leaders with an appeal to keep these MPs out of the cabinet.
3. Low voter turnout and the carbon tax in BC …
Meanwhile, back on Canada's Pacific coast there are still a few bubbles in the water from the May 12 British Columbia provincial election. To start with, it is now quite clear that: Voter apathy in …  2009 …  was telling; only 52.26% of people who were eligible to vote bothered to do so.  This was down even further from the previous all time low in the 2001 election of 55%, making BC a province with one of the lowest voter turnout rates in the country.
Whatever else, it's not just BC where this is happening, of course: Whether they're distracted, disenchanted or entirely disinterested, fewer Canadians are making the trek to their local polling station on voting days … Expert opinions on why fewer Canadians make the effort to vote range from youth indifference to negative attitudes around politicians to an electorate so disengaged that some voters missed the election entirely … Only 41 per cent of the eligible voters bothered to cast their ballots in Alberta's provincial election last year, while just 52 per cent of BC's voters went to the polls in last week's Liberal-versus-New Democrat contest … Just 58.8 per cent of those eligible voted in last October's federal election, the first time since Confederation that turnout dipped below 60 per cent. (And in my own view, if you are not at least a bit worried about all this, you should be – especially if you don't vote yourself!)
It wasn't as if absolutely nothing of interest was at stake in the 2009 BC election either. As John Lorinc at the New York Times has explained: North America's only genuine carbon tax survived its first electoral test on Tuesday as voters in British Columbia re-elected the right-of-center Liberal government of Premier Gordon Campbell, who introduced the controversial levy in early 2008 … In a 46 percent to 42 percent margin, Mr. Campbell defeated the left-of-center New Democrats, who urged voters to scrap what they called the unfair and ineffective gas tax.'
Mark Hume at the Globe and Mail in Toronto went somewhat further: The idea that a carbon tax could be palatable to voters seemed to die with Stphane Dion's federal campaign last fall, but another Liberal Leader has brought it back to life … Climate-change experts say Gordon Campbell's victory in British Columbia's election Tuesday, which saw his party not only hold ground but also gain a few seats, is a signal voters are so concerned about global warming that they are ready to embrace a carbon tax. Even if it pumps up the price of gas by seven cents a litre … The development comes at a time when four provinces – BC, Ontario, Quebec and Manitoba –  are working through the Western Climate Initiative [started by the State of California, and including six other US states too] to establish a cap-and-trade system, and the federal government is under increasing pressure to come up with a national carbon pricing regime … Mr. Campbell's win suggests that in addition to a system to put a hard cap on greenhouse-gas emissions, governments also have the option of imposing significant carbon taxes.
4. Some final musical footnotes …
Once I started thinking about Save the Last Dance for Manmohan Singh, I found that a great old tune wouldn't stop buzzing in my head. It seems that the most popular version of Save the Last Dance for Me on You Tube today is a quite recent performance by BC's own Michael  Bubl. But next in line is  the original Drifters' version from back in the 1960s (or something close enough for jazz, etc, etc?).
For something closer to the real world of Manmohan Singh, try Aishwarya Rai – Bollywood Dance, or, even better, Yeh Ishq Hai – Bollywood Dance Remix 2009 [Kajol, Aishwarya Rai & Madhuri Dixit]. In either case, the Dance of Democracy in India has ended – perhaps until 2014 (at least as things look right now). But as another old tune says … the melody lingers on.
APPENDICES : On what led up to it all …
A. Earlier report, May 13: BC ELECTION .. Campbell Liberals win third majority (as dance of democracy in India comes to end)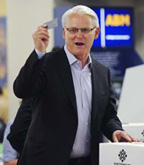 As predicted in most better bookstores, Premier Gordon Campbell's BC Liberals have won a third majority government in the May 12 provincial election in British Columbia.
Exact numbers are still somewhat in flux. But as of this morning, the Campbell Liberals have won or are leading in 49 of the legislature's current 85 seats, with about 46% of the popular vote. Carole James's New Democrats have 36 seats and 42% of the province-wide vote. (The rest of the vote went to the Greens and Conservatives, neither of which won any seats.)
As of the same time, exact results for the accompanying referendum on proportional representation (or STV) reform of the electoral system are still not quite ready. But the Vancouver Sun has reported that: "As of 11:15 p.m. on election night, with 5,587 of 10,824 polls counted, only about 39 per cent of voters approved of BC-STV, with 61 per cent choosing to retain the current system."
What does it all mean? The people of British Columbia, it would seem, do not think Gordon Campbell's Liberals are the greatest thing since sliced bread. But the premier and his government have apparently done well enough to carry on for a third term, with a healthy opposition in the legislature. Meanwhile Carole James gave a strong and even vaguely inspirational concession speech to her NDP supporters. (And the last phase of the awesome Indian election unfolds today [May 13], with the counting for all five phases starting on Saturday, May 16.)
B. Earlier report, May 10: TALE OF TWO ELECTIONS .. Campbell Liberals probably back in BC, India awe-inspiring, whatever else!
It seems that the further away you are from Canada's Pacific Coast, the better the New Democrats look for the Tuesday, May 12 British Columbia provincial election. On Friday, May 8 the Globe and Mail in Toronto was reporting BC Liberals, NDP in dead heat … NDP Leader Carole James gains momentum with voters. But then on Saturday, May 9 the Vancouver Sun revealed: BC Liberals poised for provincial win as NDP pleads with Green voters to switch. (And if I were betting I'd go with the Vancouver Sun.)
Meanwhile, the dance of democracy in India is drawing to a conclusion this coming week as well. The fifth phase of the five-phase process into which the world's by-far-largest democratic election is divided takes place this Wednesday, May 13. And the actual counting of the vote (which has been going on since April 16) starts on Saturday, May 16. The most radical possibility here seems to be that the Bahujan Samaj party of the Dalit or untouchable leader Kumari Mayawati will emerge as the kingmaker in the next coalition government with Mayawati herself a leading candidate to become prime minister. Or (and perhaps more likely?)  a relatively new rural prosperity will finally keep the current ruling Congress-led alliance in office – in a vastly more awe-inspiring version of some narrow enough triumph of the Campbell Liberals in BC.
Ray Lam's racy Facebook photos haven't been the NDP's only problem in BC …
This past April 19  Ray Lam, the New Democrat candidate for Vancouver-False Creek announced that he was withdrawing from the BC election over racy photos that surfaced on the social networking site Facebook …One of the photos showed Lam grabbing a woman's chest, while another depicted two people clutching at his underwear. Lam said in an email statement: I regret this material and the associated comments that have now become public … I do not want this to be a distraction in the election campaign and have advised the party that I am stepping down.
This does not seem to have been a vast problem for Carole James's BC NDP in the ensuing campaign. (As one Internet comment writer noted, it was in fact not as bad as a Solicitor General who has his licence suspended for traffic tickets who follows a Premier with a drunk driving conviction.) And two weeks later Ms. James even managed a narrow win over Premier Gordon Campbell in a televised debate Sunday evening (May 3). At the same time, as Darah Hansen of Canwest News Service reported, Ms. James's narrowly winning performance in the debate was likely not enough to convince voters she is the best person suited to lead the province, a new online poll by Ipsos Reid found.
It is true that on Friday, May 8 Patrick Brethour at the Toronto-based Globe and Mail was reporting: In the wake of a forceful debate performance, NDP Leader Carole James is sweeping away doubts about her leadership and closing in on Gordon Campbell's Liberals in the final stretch of the election campaign, an Angus Reid Strategies poll indicates … The poll, conducted for The Globe and Mail and CTV, points to a neck-and-neck race, with the Liberals at 44 per cent and the NDP at 42 per cent. The Liberal lead of two percentage points, down from three points last week, is effectively a tie.  Yet even Mr. Brethour felt obliged to add that: Other polls have shown the Liberals with a much wider advantage, including a Mustel Group survey released yesterday indicating that the Liberals lead the NDP among decided voters, 47 per cent to 38 per cent, with the Greens trailing at 12 per cent. A Mustel poll at the outset of the campaign gave the Liberals a 17-point lead..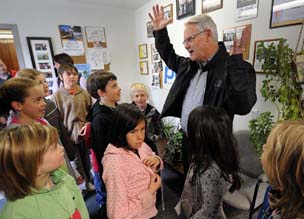 And then, as if to underline this last observation, on Saturday, May 9 Jonathan Fowlie at the Vancouver Sun reported that: With just three days to go before a provincial election, British Columbia voters are poised to return Gordon Campbell's Liberal government to power, a new poll has found … Conducted by Ipsos Reid, the poll found 47 per cent of decided voters intend to vote Liberal, up one percentage point from a poll done by the same firm two months earlier … The New Democratic Party has also gained ground since March, the poll found, though it is still eight points behind, with 39 per cent support.
It is true enough again that much can change in the days and hours before voters go to the polls on May 12, Ipsos-Reid vice president Kyle Braid said … pointing out the numbers for the two parties are exactly the same now as they were in a poll done by his firm in the final days before the election in 2005. On election day in 2005 Carole James's New Democrats did considerably better than they had done in the last Ipsos Reid poll before the election. Even so, they still did not do well enough to actually win the election. And, again, if I absolutely had to bet money on what is going to happen this coming Tuesday, May 12, I would bet that Ms. James's New Democrats will not do quite well enough to win this time either. (For one thing, the NDP needs to take still more votes from the Green Party than they already have: and their opposition to the Campbell government's carbon tax will likely enough bring diminishing returns here.)
Finally, this time as in 2005 BC voters will also be having a referendum on a form of proportional representation in their electoral system known as the Single Transferrable Vote (or STV). Both the recent Angus Reid Strategies and Ipsos Reid polls suggest that, as in 2005 as well, STV is going to be defeated on May 12, 2009. According to Angus Reid, the  single-transferable-vote referendum proposal appears headed for defeat, with just 45 per cent of voters expressing support. Ipsos Reid is considerably more sceptical: only 33 per cent of voters say they will vote in favour of the single transferable vote (BC-STV) system and 52 per cent plan to vote for the existing first-past-the-post system, with another 15 per cent still undecided. You might of course say that the quite large difference in the two polls' estimates of just how badly STV is going to be defeated raises all the old doubts about opinion polls among volatile electorates (and the electorate is almost always volatile in BC?)  These doubts may be the only good evidence left that the election's main round between Mr. Campbell and Ms. James is still something of a serious horse race. But why not entertain this proposition just to keep things interesting right up to the last moment – if you don't absolutely have to make a bet?
Nothing anarchic about the current general election … in the world's largest democracy
Haroon Siddiqui at the Toronto Star, who grew up in India, had an engaging piece on the Indian election which will finally end with a counting of the vote this coming May 16 in today's Sunday edition of Canada's largest-circulation newspaper.  It was called Why Indian elections are so awe-inspiring. To start with,  Siddiqui summarized some key statistics, which just hint at the awe that this dance of democracy (as the Times of India puts it) inspires: there are 714 million eligible voters, 828,804 polling stations, 1.36 million electronic voting machines, 2 million security personnel and 4,617 candidates from 300 parties running for 543 parliamentary seats. Ballot counting, beginning next Saturday, will likely go more smoothly than in the US.
Beyond mere numbers, Haroon Siddiqui's last few paragraphs tried, with some success, to say what makes the dance of democracy in the Indian subcontinent so remarkable, in spite of everything else: Corruption, criminality, cronyism, sectarianism and casteism are rampant. Yet the system produces prime ministers of impeccable integrity and humility, and a sense of duty to the common good … Lal Bahadur Shashtri (1964-66) died with less than $10 in his account. Atal Behari Vajpayee (1996 and 1998-2004) rose above his narrow Hindu nationalist party to seek peace with Pakistan. [Present-day] Prime Minister [Manmohan] Singh [of the Congress Party] would live in his tiny bungalow and drive himself to work in his beat-up car but for his security team insisting that he live in the official residence and be driven around … Most voters still cannot read or write, and must vote by symbols. But they do know what they are doing. Can man devise anything more awe-inspiring than such peaceful power for the powerless?
On Friday, May 8 Dan Lak, author of India Express, The Future of a New Superpower, posted another intriguing piece on the CBC News website – Mayawati time? Once untouchable, now possibly unstoppable. This began with: The late Canadian-born economist John Kenneth Galbraith once described India as a functioning anarchy'… But there's nothing anarchic about the current general election here in the world's largest democracy. It is unfolding with surprising efficiency and even the possibility of a real upset as India's poor look to have found their champion.
Dan Lak carried on: Turnout has been lower than usual in many areas – down 25 per cent in parts of insurgency-plagued Jammu and Kashmir and well under 50 per cent in the wealthy enclaves of Mumbai … But one group that appears to be voting with real enthusiasm is the country's Dalit community, members of the lowest Hindu castes who were once known as untouchables … A rising tide of Dalit and lower caste support has buoyed the political fortunes of a most unlikely leader, a 53-year-old unmarried woman with a penchant for plain-speaking and rough tactics, Kumari Mayawati, who is widely known only by her last name … In fact, some are predicting her Bahujan Samaj party (the name translates roughly as Majority People's party) will emerge as the kingmaker in the next coalition government with Mayawati herself a leading candidate to become prime minister, replacing the Congress party's venerable Manmohan Singh, the architect of India's so-called economic miracle.
Not all pundits on the Indian election are predicting that Kumari Mayawati's Bahujan Samaj party will emerge as the kingmaker in the next coalition government – to say nothing of with Mayawati herself a leading candidate to become prime minister.
According to a May 10 Reuters article by Krittivas Mukherjee: Five years ago, India's rural poor threw out the incumbent Hindu nationalist-led government because the slogan of "India Shining" was seen to work only for the urban middle class … The tables have been turned in the current general election, with large parts of the countryside prospering while urban Indians grapple with the fallout from a global slowdown. …  The farm vote may hold the key in the general election, where the relatively new rural prosperity could reap votes for the ruling Congress-led alliance as it battles the Bharatiya Janata Party-led opposition … Despite the (global) economic slowdown, sales of fast-moving consumer goods have been rising briskly, especially in small towns and rural areas. This is hard evidence of rural prosperity,' political economist Swaminathan Anklesaria Aiyar wrote in the Times of India newspaper … On balance, the Congress is not badly placed.
Haroon Siddiqui's Prime Minister [Manmohan] Singh [of the Congress Party] who would live in his tiny bungalow and drive himself to work in his beat-up car if he had his own way, may still have enough appeal for the powerless in their quest for peaceful power. The beginnings of wisdom on this question ought to be at least beginning around this time next week.
(Meanwhile, it seems especially intriguing, from a North American perspective at least, that the Hindu nationalist Bharatiya Janata Party is most deeply rooted in the urban middle class, while the ostensibly more secular Congress Party, which led the Indian independence movement of an earlier era, has at least some of its present-day base of support in newly prosperous small towns and rural areas.)
L'Envoi … meanwhile back at the annual White House Correspondents' Association dinner …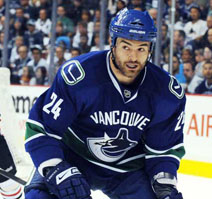 If you've been so busy worrying about the BC and Indian elections that you haven't yet had a chance to watch US President Barack Obama's Saturday May 9 performance as Comic-in-Chief at the annual White House Correspondents' Association dinner, check out Obama pokes fun at Republicans, Clinton, self at annual dinner.
It's well worth the time it takes to listen to (and watch) his complete performance. And at the end of his sometimes even quite engaging wit (who wrote the jokes? is what everyone was asking at our Sunday dinner tonight), he also managed to end on an apt serious note about the survival struggles of contemporary journalism in the USA today and elsewhere, and the importance of vigorous free media for all democratic societies. We are living through  a season of renewal and re-invention he said at the end of all the jokes. To which I, like many others in today's global village, can only say Amen. (Even if it is also so unfortunately true that Vancouver Canucks drop pivotal game to Chicago Blackhawks, face elimination Monday.)
C. Earlier report, April 22: TALE OF TWO ELECTIONS .. SOCIALISM .. AND HIGH-SPEED RAIL ..  the world is interesting again
UPDATED APRIL 29. One of the biggest political stories in Canada right now is the British Columbia provincial election, to be held on Tuesday, May 12. Meanwhile, the biggest democratic election in the world is now in progress in India.
The first phase was on April 16.  There are four more phases: on April 22 and 23, April 30, May 7, and May 13. (There is as well a general election in South Africa today, Wednesday, April 22, but its most general result is already known.)
Meanwhile again, as verging-on-hysterical talk about some alleged new socialism in the USA today gurgles on North American airwaves, a legendary New York intellectual magazine has been pondering the biography of a European socialist who died 36 years ago. The late George Lichtheim is as far from an American household name as you can get. But if there actually were going to be a new socialism in the United States, he probably could qualify as an inspiration.
Finally, the new Vision for High Speed Rail that the Obama administration introduced, just before the president left for Mexico and the Organization of American States meeting in Trinidad and Tobago, has no necessary connection with any brand of ism. But it is the kind of inspiring call for dynamic public action in support of the free market economy that can almost take your breath away (unless you are a hard right-wing fanatic, of course.)
BC election in Canada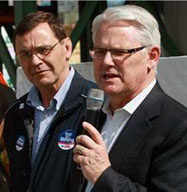 From some angles the May 12 British Columbia provincial election looks almost as predictably uninteresting as the April 22 general election in South Africa. According to at least one poll, at the start of the campaign last week Gordon Campbell`s current Liberal government in the provincial capital at Victoria was some 17 points ahead of its main New Democratic Party rival, under the leadership of Carole James.
(The Globe and Mail in faraway Toronto has reported that  NDP's James shrugs off BC polls and If NDP is crushed, it will have only itself to blame.)
On the other hand, the Campbell Liberals in BC are not remotely a carbon copy (some pun intended) of the federal Liberals in Ottawa. But the federal Liberals under Michael Ignatieff probably have somewhat more in common with the Campbell Liberals than they did under Stephane Dion. And even under Dion they shared enthusiasm for the kind of carbon tax that the Campbell Liberals have actually put in place – to show (among other things?) that they are no serious kind of descendant of the old Social Credit governments in BC!
From all this it follows that, with recent polls and other trends showing signs of both growing Liberal strength and New Democrat weakness federally, the BC provincial election has some interest outside BC as a harbinger of federal trends. Ms. James's NDP, e.g., has come out against the Campbell government's carbon tax (for which her BC New Democrats have been attacked by no less a Canada-wide environmental movement luminary than David Suzuki). Will this finally work to the NDP's advantage, for all the usual cynical reasons? Or, if it doesn't, and if the Campbell Liberals actually do give Ms. James's New Democrats the kind of hard spanking some early polls suggest, will that add fresh lustre or at least credibility to the whole carbon tax concept, now that it isn't being pushed by as unpopular a federal leader as Stephane Dion?
One hope for the New Democrats is at least some potential for a stronger-than-expected performance by somewhat revived BC Conservatives, under former Reform party activist Wilf Hanni, who could take enough strategic votes away from Liberals to have an impact. Mr. Hanni's goals in the campaign are three-fold. Nominate 30 candidates. Win a half dozen seats to gain the balance of power in a minority parliament. Then pressure the Liberals to abandon the carbon tax, legislation recognizing aboriginal rights and title, and other left-wing" policies.'
(There is also a potential BC Rail scandal that might help the NDP. Or so it seems from far away? And oh, and by the way, BC voters will be taking another crack at a referendum on proportional representation on May 12, 2009. There seems nothing to suggest PR advocates will do any better than last time. But if they did, that could have wider implications too! So stay tuned, as the campaign on the Wet coast unfolds.)
UPDATE APRIL 29: The Globe and Mail in faraway Toronto reported today that "Top two parties running neck and neck in BC … Angus Reid poll puts Liberals just ahead of NDP among decided voters."
Dance of Democracy in India
Almost 1.2 billion people live in India today (second largest population in the world, next to China's 1.35 billion). And so many people vote in India's general elections that the process is divided into five separate geographic phases, to help make the logistics less overwhelming. To see which states of India and legislative constituencies are involved in each of the five phases CLICK HERE.
In many other ways as well what the Times of India calls the Dance of Democracy is more complex and turbulent than in such much less populous (and culturally complex) contemporary democratic countries as Australia, Canada, the United Kingdom, and even the United States – or even France, Italy, Germany, Japan, and so forth).  In reporting on the first phase of the election on April 16, the Economic Times wrote: It begins with a bang, literally … A good 58-62% of the electorate across 15 states and two Union Territories turned out to vote in the first phase of polling on Thursday, even though Naxalites cast their shadow on the process, killing 18, including 10 security personnel, in a string of attacks.
Ever since its independence from the old British Raj in 1947, India has always had somewhat more political violence in its elections — and its democratic politics more generally — than we are accustomed to in Canada, say. The American political science textbooks of an earlier era tried to explain all this as "anomic interest articulation." I.e., Indian democracy is impressive, and India has made great strides over the past 60 years. But India remains a much tougher and more difficult society (again than Canada, say). It is sometimes necessary to shout very loud to make yourself and the interests you are speaking for heard. And sometimes this means tolerating at least a certain degree of  anomic political action.
The Naxalites who disrupted the first phase of this year's Dance of Democracy are another much more extreme case altogether. They are a Maoist-Leninist splinter faction of the Communist party of India who broke away in opposition to the main group's decision to join the electoral process. They don't believe in democracy, and they do believe in systematic political violence: "Manmohan Singh, India's [current]  prime minister, said in 2006 that the Naxals were the single biggest challenge' to internal security ever faced by India."
For more on the Naxalites and their challenge to the 2009 Indian election, see: Naxalite ; India's Naxalites … A spectre haunting India. ; Voters brave 14 Naxal attacks in 5 states ; and Months of planning went into Naxal attacks.
As troubling as they may be, the Naxalites are not at all a significant enough force in the world's largest democracy to even come close to derailing the Indian election that will be unfolding between now and May 13.  For more on the election at large see: India starts marathon vote amidst economic slowdown ; India begins month-long election ; The fracturing of India's national parties ; and Lok Sabha Elections 2009 … Dance of Democracy. (And as a final somewhat intriguing point, despite what has been reported lately about the unpopularity of the Academy-Award-winning movie Slumdog Millionaire in India itself, its theme song has become the election theme song for India's Congress Party – the major party behind Prime Minister Manmohan Singh's current government, which may or may not be returned to office when the long election is finally over on May 13.)
Taking a second look at George Lichtheim`s socialist individualism …
In the movie Annie Hall Woody Allen cracks a joke at a cocktail party about two legendary New York intellectual magazines: "I heard that Commentary and Dissent had merged and formed Dysentery."
For better or worse, this never happened in real life. Both magazines continue to publish independently.  And the Winter 2009 Dissent online includes an article by Mitchell Cohen called The Other George: Lichtheim on Imperialism.  The other George here – or the George to whom George Lichtheim is the other George – is George Orwell. And it is one of several virtues of Mr. Cohen's article that it stresses just how much these two Georges had in common (while not pretending that they were not quite different in many important ways as well).
It is also a key thesis of Mr. Cohen's that the political writing of George Lichtheim – whose heyday was the 1950s, 1960s, and early 1970s – is missing from the contemporary canon of democratic left-wing thought (in a way that is perhaps not quite so true in Orwell's case), and ought to be restored, or even given the kind of recognition George Lichtheim himself never won in his own lifetime (for perhaps a few almost good enough reasons).
Not even everyone who is old enough and does have some acquaintance with George Lichtheim's writing will altogether agree with this assessment. My own view is that Lichtheim is the kind of political writer who is both enormously attractive and worth reading in some respects, but still quite clearly wrong and perverse in others. At the same time, I think Mitchell Cohen is essentially right about one thing, that had not quite occurred to me until he brought it to mind: George Lichtheim is an English-language  writer on the left who could almost certainly stand some fresh attention, in the new age of President Barack Obama's USA.
* * * *
As explained by his friend Walter Laqueur, George Lichtheim was born in Berlin in 1912 of a well-to-do and thoroughly assimilated Jewish family that hailed from Eastern Prussia … He was named George after his grandfather, a highly successful businessman who himself had no Jewish education.  Laqueur goes on: When George Lichtheim senior died in 1909, leaving his children financially independent, his son (and George junior's father) Richard went to work full time for the World Zionist Organization – determined, it seems, to offer the world some compensation for his father's (and his own) lack of a Jewish education.
Richard Lichtheim ultimately spent a great deal of his leisured and financially independent life helping European Jews emigrate to the proposed new Zionist homeland in Palestine. At the time of his father's death, Palestine was still part of the Ottoman empire, headquartered in the ancient great city we now know as Istanbul. And it was on his first trip there that Richard Lichtheim met his future wife, Irene Hafter – a young lady of striking beauty from a local Ashkenazi Jewish family. By 1912 they had married and moved to Berlin, where George junior was born.
In 1913 the family moved back to Istanbul for four years. Then they returned to Berlin in 1917. After the end of the First World War in 1918, the priorities of the World Zionist Organization prompted Richard Lichtheim to move his family first to Amsterdam and then to London, England. And for a few years George junior went to school in Hampstead in London.
By 1923 the family had returned to Berlin. In the words of Walter Laqueur again, the next ten years, of high school and university, were the really formative ones in George junior's life – in the midst of the golden years of the Weimar Republic, the second Periclean age,' with Berlin serving as the center of the avant-garde world, the spearhead of everything new and exciting, and the capital … of neo-Marxist thought and of psychoanalysis.
The coming to power of Hitler and the Nazis in January 1933 changed everything. The 21-year-old George junior, who had already become (now in the words of Mitchell Cohen, paraphrasing Walter Laqueur) attracted to Hegel, Marx, Heine, and the quirky (then) left-wing thinker Franz Borkenau. … went to Britain, where he had spent some time in the 1920s, and found himself working for Marks and Spencer. Looking for something more than work in a department store, in 1934 he left for Palestine, [where his parents had gone, and] where he became a journalist and eventually foreign editor of the daily Palestine Post (later known as the Jerusalem Post).
Yet, unlike his father, in the end George Lichtheim junior didn't find Zionism or Jewish philosophy compelling. After the Second World War, in 1946, he returned to London. Except for later sojourns in New York and San Francisco, during rather long visits to the United States, London would remain his base of operations until his death in April 1973.
* * * *
The financial independence that George Lichtheim senior had bequeathed to the family of Richard Lichtheim may also help explain how George Lichtheim junior eventually managed to develop a career as a freelance writer of very intellectually sophisticated political commentary – and then become what Walter Laqueur has called the leading historian of socialism of his time – while working from his own expansive private library, and without any long-term connection to any academic establishment.
Lichtheim was for a while a visiting professor at Stanford University in California (during which period he also fell in love with San Francisco). His long apprenticeship in Palestine (and his father's prominent role in the Zionist movement) would seem to help account as well for the early relationship he developed with Commentary magazine in New York – which was founded by the American Jewish Committee in 1945.  As Walter Laqueur has further explained, his association with Commentary led in later years to a prolonged stay in New York as a member of the editorial staff, and after his return to London to permanent association as a contributing editor.
This New York connection no doubt also had something to do with George Lichtheim's eventual many appearances in the New York Review of Books – from the third issue of this new and ultimately very influential publication in September 1963 to a response to a letter in September 1970. ("I thought I had made it clear that the rationale of socialism is not economic growth, but social equality and the abolition of the wage relationship … nothing worth being called socialism exists in the world today.")
The earliest piece that Lichtheim included in his Collected Essays, which appeared shortly before his death in 1973, was an article against Stalinism, first published in the journal Political Quarterly in 1950. Two of his most brilliant essays in political commentary are "Winston Churchill – Sketch for a Portrait," from the journal Midstream in 1959, and "De Gaulle – A Summing Up," from Commentary in 1969. His New York Review of Books articles include "From the Finland Station" (1964), "What Is History?" (1966), and "Reason and Revolution" (1968).
Lichtheim's ultimate reputation as the leading historian of socialism of his time began with the publication of his book Marxism: An Historical and Critical Study in 1961. (His introduction to this book concludes with: "We are able to understand Marx because we have reached a point where neither his own modes of thought, nor those of his nineteenth century opponents, are altogether adequate to the realities of the present day.")
He went on to write still more books and many, many more essays. According to Mitchell Cohen (leaning on Walter Laqueur again): "Lichtheim would not quote a book he didn't own." In this same spirit I will just add that I own both the Collected Essays and Marxism: An Historical and Critical Study – and three other Lichtheim books: The Origins of Socialism (1969), Lukacs (a Fontana Modern Masters introduction to the work of the unusually difficult Hungarian Marxist literary critic George Lukacs, 1970), and Europe in the Twentieth Century (1972).
* * * *
When I bought the copy of Lichtheim's Collected Essays that I still own, shortly after it first appeared in 1973 — and at a very well-informed local bookstore, of a sort that I don't think quite exists today (or not in the city where I live at any rate) — the gentleman at the counter looked at me suspiciously as he rang up the sale, and said "George Lichtheim committed suicide." This turned out to be very true. And when someone who writes about politics the way Lichtheim did commits suicide, there seems some tendency to think this points to weaknesses in his writing.
Like George Orwell, in this and in one or two if hardly most other respects, Lichtheim was a gloomy bird, and quite sceptical about the ultimate fate of humanity in our time. He believed in a certain kind of socialism, such that nothing worth being called socialism exists in the world today. And judging from what he wrote in the early 1970s, as he came to the self-imposed end of his life he does not appear to have believed that anything worth being called socialism was at all likely to exist in any foreseeable future.
I would myself freely confess as well to some agreement with a complaint once made by the late historian of American communism, Theodore Draper, in the back pages of the New York Review of Books: "When Lichtheim is good, he is very, very good, but when he is bad, he is horrid." Every enthusiastic reader of Lichtheim's writing will no doubt have his or her own list of his major faults and flaws. In a very quick and dirty spirit, two in particular loom in my mind.
To start with, as Mitchell Cohen has put it, George Lichtheim was not known for intellectual modesty. He was a democrat in a formal or technical sense, and some approximation of theoretical egalitarianism was at the heart of his socialist vision. But he was, in a very crude lexicon that he would not like at all, very much an elitist as opposed to a populist. Or, as his colleague George L. Mosse has explained: "He was the heir of Voltaire rather than Rousseau … Guided by the Enlightenment he shared the disdain of the crowd … and [for him] the very concept of 'the people' typified a process of de-humanization."
My second (and perhaps somewhat related?) big objection to Lichtheim's writing is that he was profoundly Eurocentric — in both the best and the worst senses of this term. He was certainly far too intelligent not to appreciate that by the end of the Second World War Europe's day in the sun of real political and economic power was over forever. But he still seems to have felt that ultimately the only real contribution to human progress had come from Europe — and the only real hope for the future lay in some form of European intellectual revival, to provide appropriate guidance for the rest of the global village (as he subtly and not all-that-confidently urged at the end of his last book, Europe in the Twentieth Century).
Lichtheim's Eurocentrism cut in at least two different directions. Despite his acquired affection for both New York City and San Francisco, he had a very hard time taking American democratic political culture seriously. And he liked to poke fun at "America Seen from a Distance" (as one section of the Collected Essays [or in another edition Thoughts Among the Ruins] is called). Similarly, although a great advocate for the traditional culture of Europe, he had very little interest in or respect for what we can now see as the rising traditional cultures of Asia. In a 1947 essay called "Toward European Unity," e.g., whose main theme Lichtheim might well have endorsed, George Orwell allowed: "It may be that Europe is finished and that in the long run some better form of society will arise in India or China." The other George made no such allowances. In his 1968 essay "Reason and Revolution" Lichtheim very unmemorably urged: "In an age when the mental rubbish of Calcutta and Benares flows into the gutters of Europe and America, a thinker who held that no worthwhile idea had ever come out of Asia seems an unlikely candidate for hero-worship in Peking or Hanoi. Yet it is Hegel who reigns in those distant capitals (albeit in the interpretation given to his philosophy by Marx)."
Having said all this, I am now obliged to conclude by saying just why I still agree with Mitchell Cohen's urging that George Lichtheim is an English-language  writer on the left who could almost certainly stand some fresh attention, in the new age of President Barack Obama's USA.
To start with here, like George Orwell again, Lichtheim was both a socialist and an individualist. Perhaps more than anything else, he believed very deeply in the freedom of the individual. And you can see this most profoundly in his own life. He was, as Mitchell Cohen has put it,"an independent intellectual spirit — the real thing, not the self-announced sort." What Lichtheim himself said at the end of his 1967 review of Georges Friedmann's The End of the Jewish People? is a concise summary of what he thought good political writing ought to be: "Altogether a splendid book: readable, authoritative, and totally unbeholden to any organized body of opinion." As Mr. Cohen notes, Lichtheim's individualism can also mean that: "Yes, neoconservatives may want to claim him in some way as they have the other George (Orwell, that is)." But, Cohen goes on: "they will be able to do so only with their usual intellectual means — not ham-handed, but ham-headed." And, more importantly still, it seems to me, if there is any vestige of the old European tradition of social democracy that has some serious relevance for North America today, it lies in the kind of socialist individualism that oozes out from between the lines of so much that both George Orwell and George Lichtheim wrote.
Finally, as Mitchell Cohen seems to be urging as well, the English-language left today stands in almost desperate need of the kind of sharp-edged political realism — and authentic historical and critical analysis — that is a great hallmark of George Lichtheim's political writing. It is true enough that, as Cohen notes: "He did not foresee the coming crisis of the welfare state (and of social democracy) or the resurgence of hard liberalism — that Milton Friedman-economic theology translated into political alchemy via Margaret Thatcher and Ronald Reagan." In fact, it may even be that Lichtheim in the early 1970s did indeed have some inkling that all this lay ahead, and could not bear to face it —  and that is why he committed suicide in April 1973. (April is the cruellest month, as T.S. Eliot from St. Louis, Mo. had already told the traditional European culture.) Yet now that hard liberalism is in the midst of its own crisis, we ought to be able to see the fresh and resurgent realism of something else that George Lichtheim wrote at the end of his last book, on Europe in the Twentieth Century: "When all is said and done, it ought to be possible to discuss the diminishing relevance of classical liberalism [which we would nowadays in North America call neoconservatism] and classical Marxism [which certainly North American neoconservatives would now say is just a synonym for contemporary liberalism] without dragging in the supposed disappearance of Man. (And yes, Ms. Steinem, nowadays we would just say Humanity, or perhaps even Secular Humanity, instead of Man!)"
The Vision for High Speed Rail in America is just the kind of thing America needs right now …
I have taken up so much space (and so much of my own energy) on George Lichtheim that I can only point somewhat breathlessly to the April 16, 2009 announcement of the Obama administrations's inspiring Vision for High Speed Rail in America.
President Obama's government is proving so active, that it is sometimes hard to keep track of everything it is at least trying to do. If you missed the High Speed Rail announcement, here is the White House Blog on the subject. Here is an official Highlights of Strategic Plan. Here is a Washington Post article, Obama Pushes Vision for High-Speed Rail. And here is some tidy coverage from Central Illinois ("President Obama's vision for high-speed rail mirrors that of President Eisenhower, the father of the Interstate highway system, which revolutionized the way Americans traveled. Now, high-speed rail has the potential to reduce US dependence on foreign oil, lower harmful carbon emissions, foster new economic development and give travelers more choices when it comes to moving around the country.")
As a planning tool (enough money to bring it all to life is still light years from anyone's table, it seems) 10 major corridors have been identified for potential high-speed rail projects. Canadians will be intrigued to hear that two of these corridors actually involve Canadian as well as US cities – in the Pacific Northwest (Eugene, Portland, Tacoma, Seattle, Vancouver BC ), and Northern New England ((Boston, Montreal, Portland, Springfield, New Haven, Albany).
At the moment all this is even less than a mere plan. It is still just a vision, to stimulate further discussion and debate. As the official two-page Highlights of Strategic Plan concludes: "Administration will take a collaborative approach to formulate program; will work with stakeholders to gather feedback on strategic plan and help shape the program." Yet for those who are not forever wedded to the perpetual Machiavellian dominance of the automobile, oil, and highway construction industries in North America — and for those who believe in spending public resources on public as well as private passenger (or people as opposed to goods) transportation – it is an oh-so-welcome breath of authentic fresh air.
The image at the start of the second section on George Lichtheim depicts "Richard Lichtheim and family, Constantinople [Istanbul] 1915." It comes from the website "Albert Einstein's Zionism," and is the only photograph of George Liochtheim junior that I could find on the net.
D. Earlier report, April 13: EASTER 2009 IN RETROSPECT ..  bunny threat in Iceland .. US captain held by Somali pirates freed
For me the best thing about our local Easter Parade this year was the Falun Dafa marching band (aka Falun Gong). We arrived late, and I didn't catch the whole parade. But, though its tunes and virtually all its many members had distinctly Chinese overtones, this was the closest thing I saw to the marching bands of my childhood, in this once quite waspy city`s days of yore.
Meanwhile, there were several vaguely Easter religious movies on TV (including Ben Hur from still other days gone by). I read online about how: "Christians celebrate Easter in Jerusalem"; "Pope urges world to rediscover hope" ; "At the heart of Easter are the mystical Jesus and Mary"; and "Tens of thousands turn out for Vaisakhi parades in Surrey and Vancouver."
The day was also punctuated by other news, not directly related to the Christian holiday. (And here I should confess: if I were asked on the census, I would count myself among the 16% or so of Canadians [and more or less Americans too, it seems] who report "no religion.") But this other news helped define the holiday weekend in these challenging times for me: "Former Thai PM calls for revolution amid rioting"; "Female Afghan official known for fighting for women's rights gunned down"; "Obama girls name their new puppy 'Bo'"; and (the best news of all for his friends and family, no doubt) "US captain held by Somali pirates freed."
Easter bunny antics … on the lighter side …
In theory (and for serious committed Christians, of course) Easter is a more important religious holiday than Christmas.
Jesus was merely born on Christmas Day (and probably not exactly on the old pagan Roman year-end feast day or whatever, on which we apparently now celebrate his birth). But on Easter Sunday he (or He, for those who do believe) miraculously rose from the dead, and proved that he was indeed the living Son of God.
It is nonetheless a sign of how the current secular society in North America has effectively reversed the practical importance of the two holidays that: "Over the last week we have heard a few rumors about a new Easter Bunny Tracker from NORAD [North American Aerospace Defense Command], although we have seen no changes or official news from NORAD in relation to this … It looks like Easter 2009 will not have a tracker for the Easter bunny. When you look at the links page on norad.mil you can see that the "NORAD Tracks Santa" link is clearly there but at the time of writing there is no NORAD Easter bunny tracker link."
Meanwhile, other sources are providing some further intelligence about Easter Bunny activities this year. See, e.g.: "Save The Easter Bunny! (And America)" ; "What Would Jesus Think? The Easter Bunny finally cashes in" ; "Who is the Easter Bunny?"; and (all the way from Iceland, where you might think there are more urgent things to worry about these days) "The Easter Bunny under Threat?"
End of the Clash of Civilizations?
An editorial published in the New York Times the day before Easter Sunday 2009 raised a few secular thoughts that somehow seemed to tie in with the truest religious spirit of Easter, if there is such a thing nowadays.
It began: "On his visit to Turkey last week, President Obama made important progress toward recalibrating America's relations with the Islamic world. The president steered away from the poisonous post-9/11 clash of civilizations mythology that drove so much of President George W. Bush's rhetoric and disastrous policy."
Among other things, the Times editorialists also noted that: "Mr. Bush often voiced respect for Islam and rightly insisted that the enemy of America is not our many Muslim friends' but the radical network of terrorists' and governments supporting them. But he and his Republican allies also used words like crusade' and Islamic fascists,' feeding fears that the so-called war on terrorism was really a war on Islam."
The editorial noted too that in his speech to the Turkish Parliament last week, President Obama stressed how the "United States has been enriched by Muslim-Americans … Many other Americans have Muslims in their family, or have lived in a Muslim-majority country. I know, because I am one of them."
At the same time, the Times ended on a note of caution: "Aides say Mr. Obama is still planning a bigger speech to the Muslim world. The next one will have to acknowledge not just common ground but important differences with many Muslim countries — including the issues of women's rights and freedom of religion — that are not easily bridged."
(Though you might wonder why that is altogether necessary, to achieve the limited practical goals that the president apparently wants to achieve? These are issues that Muslims in North America might want to ponder more deeply, no doubt. [And those of us who profess no religion are especially concerned to ensure "freedom of religion."] But other countries presumably do not have to be as much of a carbon copy of the United States as Canada is, and wants to be, e.g., to have good and constructive diplomatic relations with the United States?)
The dramatic Easter Sunday rescue of Capt. Richard Phillips, 53 …
On Sunday, April 12, 2009 President and Mrs. Obama, and their two young daughters, attended "the 11 a.m. Easter service at the historic St. John's Episcopal Church" in Washington. It seems not entirely crazy to wonder whether the President said a little prayer while he was at St. John's, for the fate of Capt. Richard Phillips, then still a captive in the hands of Somali pirates. If he did, it worked.
At 12:19 pm EDT – presumably around the time the Obamas were leaving church – Capt. Phillips "was rescued unharmed … in a surprise US military operation in which snipers killed three pirates with the captain tied up [in a lifeboat] just feet away."
The Washington Post elaborates: "The snipers, positioned near the fantail of the destroyer USS Bainbridge less than 30 yards from the lifeboat, fired within seconds after a commander determined that Capt. Richard Phillips, 53, was in imminent danger' as one of the pirates aimed an AK-47 at his back, military officials said. President Obama had issued a standing order that the military was to act if the captain's life was in immediate jeopardy, said Navy Vice Adm. William E. Gortney, commander of the Fifth Fleet."
As for Capt. Phillips himself: "After bobbing since Wednesday in the stifling lifeboat cabin, where temperatures topped 100 degrees, Phillips was whisked to the Bainbridge. He then showered and changed into a clean set of clothes, said Gortney, adding that the captain is in good health' … Phillips spoke to his wife in Vermont, and soon the news was being announced over intercoms inside his ship, the Maersk Alabama, which docked [in Mombasa, Kenya] Saturday night with its American crew, minus their captain. Sailors came out on deck and whooped for joy, waving a US flag, sounding the ship's horn three times and firing two flares across the starry night sky … He's one of the bravest men I ever met,' one of the crew members said of Phillips, who boarded the lifeboat with the pirates to get them to leave after the crew had regained control of the ship. He's a national hero.'"
Somehow all this seemed to fit some kind of appropriate Easter holiday mood. For one thing, Capt. Phillips's high-minded bravery in putting the safety of his ship and its crew ahead of his own interests – as leaders in other parts of the USA and similar places lately have so conspicuously not done – had been properly rewarded, just as Jesus would have wanted, you might almost say.
And then, as the Washington Post has also explained, the whole incident has now become "An Early Military Victory for Obama." The "dramatic and successful rescue operation by U.S. Special Operations forces – left Obama with an early victory that could help build confidence in his ability to direct military actions abroad."
Whether he said a little prayer in church on Sunday morning or not, on Friday evening the president had "granted US forces what aides called the authority to use appropriate force to save the life of the captain.' On Saturday at 9:20 a.m., Obama went further, giving authority to an additional set of U.S. forces to engage in potential emergency actions' … A top military official, Vice Adm. William E. Gortney, commander of the Fifth Fleet, explained that Obama issued a standing order that the military was to act if the captain's life was in immediate danger … Our authorities came directly from the president,' he said. And the number one authority for incidents if we were going to respond was if the captain's life was in immediate danger. And that is the situation in which our sailors acted.'"
As the Post concluded, no doubt aptly enough: "The operation pales in scope and complexity to the wars underway in Iraq and Afghanistan. And Obama's adversaries are unlikely to be mollified by his performance in a four-day hostage drama … Nonetheless, it may help to quell criticism leveled at Obama that he came to office as a Democratic antiwar candidate who could prove unwilling or unable to harness military might when necessary." (It is also true that most recently "Somali pirates vow retaliation," but to hold that against President Obama would be perverse beyond all rational expectations.)
Making your own Easter eggs … in the midst of the Great Recession …
Finally, back in what people of an earlier generation in this once quite waspy (and now much more happily multicultural) city used to call the old imperial metropolis, the Times of London for this past weekend has run a piece entitled "How to make your own Easter eggs."
In fact the eggs discussed in this article are made of chocolate. I don't of course have anything against this —  except that I can't eat too much of it at my age, without disturbing too many strategic parts of my body. But the whole idea reminded me of when I was a child, all too long ago, and my grandmother made us our own or her own Easter eggs. In this case the eggs were just hard-boiled, and what my grandmother did was decorate them in attractive colours and designs, using some kind of kit she would buy at the store for this purpose.
I suppose if these had been the only eggs we kids received, we wouldn't have been all that pleased. But we did get some chocolate eggs as well, from our respective mothers (and fathers … well, you know it's usually the mothers and grandmothers who do all this, isn't it — though not, apparently, in the photo that accompanies the piece in this version of the Times?). And, being a person who has always liked hard-boiled eggs myself, there seemed something refreshing and clearly more healthy about getting at least a few of them at Easter too.
Nowadays it strikes me as well that it would be considerably less expensive to give children hard-boiled eggs, even once you factor in the cost of the kit to colour them. The only big trouble is that I can't begin to imagine where a person might buy such a kit now. And my grandmother has long since passed away. So I can't ask her. In any case Happy Easter 2009 to all (or happy belated Easter, as the case may more likely be) — and to all a good night!
COUNTERWEIGHTS EDITORS UPDATE: An esteemed colleague of Citizen X, much more happily in tune with the grandchildren of the present generation, has provided the following further intelligence on the continuing truth about hard-boiled Easter eggs today: "Easter Egg kits are available at most supermarkets and department stores. They include white wax crayons, dye tablets, decals, and assorted other tools. The crayons are used to write labels and patterns before the eggs are lowered into cups of water with the dissolved tablets … Another egg design alternative is magic markers." Citizen X has said he is very pleased to hear that the ancient rituals of his own childhood are still being practised in better exurban circles during the early 21st century.
Second  (and as yet only slightly revised) edition, Friday, January 20, 2017. On the day of the inauguration of Donald Trump as president of  the democracy in America that took such a very big step forward during the no-drama presidency of  Barack Hussein Obama, 2009–17. In the firm conviction that something as big in history as the past eight years in the USA can never really be erased or reversed. Especially when the former president concludes his regime with a 60% approval rating from the American people, via the lying pollsters who did manage to get the Hillary Clinton popular vote victory in the 2016 US election right.