Zzzzzzzzzzzzzzz
Links to recent  (and sometimes out-of-date) news for those who really cannot get to sleep:
FRIDAY, APRIL 19, 2013: Kudos to Mark Shore who commented on the Toronto Globe and Mail's editorial "Justin Trudeau and the problem with 'root causes'"  — in a way we agree with!
Here's what Mr. Shore said: "It's always a risk to comment on breaking news, but what has emerged at this point is that the older of the Tsarnaev brothers was an isolated, angry, unsuccessful and poorly-integrated immigrant to the US …
"So Trudeau's remarks appear to be apt: "But there is no question that this happened because there is someone who feels completely excluded. Completely at war with innocents. At war with a society. And our approach has to be, where do those tensions come from?"
As other comment writers have noted, the Globe's editorial just dittoheads recent comments by Canadian Prime Minister Stephen Harper, criticizing his rising young opponent, new Liberal Party of Canada leader Justin Trudeau. And in our view this also helps explain why Mr. Trudeau has lately been springing ahead of Mr. Harper in opinion polls. Globe and Mail editorial writers will of course disagree. Time will tell who is right.
TUESDAY, APRIL 9, 2013: If you're in the Toronto area this Friday, April 12, this could be your ticket:
Who still remembers Samuel Lount and Peter Matthews?  On April 12, 1838 — 175 years ago — they were publicly executed near the corner of King and Toronto streets, for their quite moderate roles in the quite moderate Upper Canada Rebellion of 1837. The rebellion was far too moderate to succeed, but it accelerated progress to so-called "responsible government" in 1848, less than a decade later. Lount and Matthews were early apostles of the commitment to what our Constitution Act, 1982 calls the "free and democratic society" in Canada today.
On FRIDAY, APRIL 12, 2013 these events will be remembered by the LOUNT AND MATTHEWS COMMEMORATION SALON, AT THE GLADSTONE GALLERY, 1214 Queen Street West, Toronto, from 7 to 11 PM.  DROP BY AND JOIN US in honouring this forgotten past. And tell your friends (and enemies too). EVERYONE IS WELCOME.
For more information see Ashok Charles and Randall White, "Lount and Matthews Commemoration Salon"  and /or Counterweights Editors, "Join 175th anniversary of Ontario's early democracy struggle at Lount and Matthews Salon in Gladstone Hotel this Friday, April 12."  Or if you have a question contact Ashok Charles at lountandmatthews@gmail.com.
* * * *
And if none of that grabs you, try links to recent (well, not so recent lately) and out-of-date news for those who really cannot get to sleep:
MONDAY,OCTOBER 15, 2012: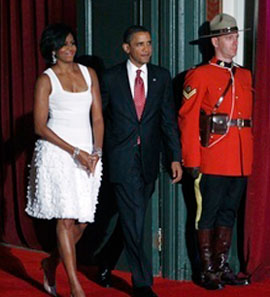 This has been an even more tardy department since the last post on July 30 of this year. And there is no good excuse, except for the turbulence of the times:
OCTOBER 11— NBC/Marist/WSJ Poll: Even After Listless Debate, Obama Leads By 6 In Ohio.
OCTOBER 12 — Missouree? Missouruh? To Be Politic, Say Both.
OCTOBER 14 — FDR to Obama: The Full Text.
OCTOBER 15 —  Obama By 3.
OCTOBER 15— 2012 Polls Continue To Show Close Race Nationwide, Obama Edge In Battleground States.
OCTOBER 15 — Eugene Genovese dies at 82; leftist historian turned conservative.
.OCTOBER 15 — Fewer Canadians than Americans back military strike on Iran.
OCTOBER 15  — Scotland to vote on independence in 2014.
MONDAY, JULY 30, 2012:
We're not having an easy time keeping Zzzzzzzzzzzzz up to date in the dog days of summer, with everyone on holidays and all. But here at last is a monthly mid-summer update at least. The list is longer than usual, because it's been so long since the last one. On more or less similar grounds, everything is in chronological order, except for the first and last items:
2012 Annual Report to Congress on White House Staff. If you ever really thought working at the White House was a way to get rich, check out the salaries listed here!
JUNE 26 — Words of wisdom from a Business Week article on the trials and tribulations of Europe today : "Europe will be forged in crises, and will be the sum of the solutions adopted for those crises," said Jean Monnet, the French diplomat who worked on European unity from World War I through the 1950s.
JULY 5 — Explainer: Why the LIBOR scandal is a bigger deal than JPMorgan.
JULY 5 — Drought Stalks the Global Food Supply.
JULY 11 — Here Are The 16 Banks Under Investigation Over The Libor Scandal.
JULY 12 — Ontario corn farmers wait for the million-dollar rain.
JULY 16 — US faces widest area of drought since 1956.
JULY 19 — Libor fraud exposes Wall Street's rotten core … By Elizabeth Warren.
JULY 19 — Drought widens over past week, unlikely to yield through October.
JULY 20 — When did the first people arrive in the Americas? … two Canadian researchers have been investigating the theory of how and when the first people arrived in the Americas. Their recent work has confirmed the presence of human settlements on the northwest coast about 5,000 years earlier than previously believed. And they strongly suspect it goes back even further.
JULY 20 — Ontario Liberals set nomination date for Kitchener-Waterloo by-election.
JULY 20 —  Redford's energy vision gains traction with premiers.
JULY 21 — Top 50 Global Private Banks, 2005–2010.
JULY 21 — Shootings in Toronto send four men to hospital.
JULY 22 — New New Yorker Martin Amis Talks Terrorism, Pornography, Idyllic Brooklyn and American Decline … "Some people have said that England's always been just as it is in this novel. It had a century or two of empire—or not even that, a century of grandeur. But that it's actually always been a kind of bear pit. I hadn't thought about it that way, but there's something to it." Interesting, and maybe even true?
JULY 22 — Pipeline risks exceed rewards, BC Premier says.
JULY 22 — $32 trillion hidden in offshore havens by the super rich.
JULY 23 — Gabrielle Giffords, Mark Kelly Visit French Alps.
JULY 23 — Will Canadian Pay TV Customers Soon Be Able To Buy Channels Individually?
JULY 23 — Ontario antes up $12.5-million to combat gun violence.
JULY 23 — China's CNOOC to buy Nexen for $15.1-billion … Nexen Inc. has agreed to a $15.1-billion (US) takeover by Chinese oil producer CNOOC Ltd., marking the most important acquisition to date by an Asian firm in Canada.
JULY 23 — Nexen deal China's Canadian bridgehead: Olive.
JULY 23 — BC's Northern Gateway demands trigger showdown with Alberta.
JULY 24 — Sudden massive melt of Greenland ice sheet surprises scientists.
JULY 24 — Phone-hacking scandal: Andy Coulson, Rebekah Brooks charged in widening probe.
JULY 24 —  Germany Pushes Back After Moody's Lowers Rating Outlook.
JULY 24 — BC vows to block pipeline unless Alberta ponies up.
JULY 25 — 'Anglo-Saxon' quote by Mitt Romney aide in UK raises hackles — and chuckles.
JULY 25 — 10 States Where You're Most Likely To Make Over $200,000 …  10. Illinois ; 9. Colorado ; 7= New York ; 7= California ; 6. Virginia ; 5. Maryland ; 4. Massachusetts ; 3. New Jersey ;  2. Connecticut ; 1. Washington, DC.  (But see the first item in this list too : it's not the White House where people are making money in Washington!)
JULY 25 — Leveson inquiry: Rebekah Brooks criticises Met police chief … Former News International chief says deputy assistant commissioner's testimony led to 'highly damaging' reporting … Brooks's statement was published the day after she learned she found out she is facing charges over phone hacking in addition to the charges of perverting the course of justice announced in May. (She's not going down without a big struggle.)
JULY 25 —  McGuinty says no to beer, wine in Ontario's corner stores.  (But what about pot in govt beer and liquor stores — apparently no one asked about that very sensible concept!)
JULY 25 —  AFN chief Atleo to push for partnerships at premiers' meeting.
JULY 26 — Global warming is about to make your burger more expensive … "The first six months of this year have been the hottest on record since 1895. In June alone, we smashed more than 3,000 temperature records across the United States. It was the 328th consecutive month in which the average global temperature exceeded the 20th century mean. As Bill McKibben put it, "the odds of [that] occurring by simple chance were [one in] 3.7 x 10-99, a number considerably larger than the number of stars in the universe." … But if that much is obvious to most people who don't harbor deep suspicions about the value of science, the rate at which global warming is changing life on this planet may still come as a shock."
JULY 26 —  After energy feud, premiers try to steer talk to health care.
JULY 26 — Premiers agree to band together to buy generic drugs in bulk to save money.
JULY 27 — Why Michelle Bachman Is Right to Question Muslim Brotherhood. (By the Canadian liberal Muslim Tarek Fatah.)
JULY 27 — Ex-Harper adviser Bruce Carson charged with influence peddling.
JULY 27 — Ottawa's deficit shrinks as world economies struggle. (Which is presumably meant to make us think "Who cares about the former convicted criminal and disbarred lawyer Bruce Carson, who used to be PM Harper's Mr. Fixit?" — even if it's a transient rise in tax revenues pushing the deficit down, for the time being at least?)
JULY 27 — Brixton showcases the best of Britain. Working class diversity in South London today. George Orwell would be pleased.
JULY 27 — Dalton McGuinty appeals for stability in uncertain political times …Ontarians need the stability of a majority government as the province enters an era of austerity and difficult decisions, says Premier Dalton McGuinty … With Ontario on the cusp of a by-election in Kitchener-Waterloo that could radically reshape the province's political landscape, McGuinty stressed the stakes are high … "If we win this election, we can introduce more stability and predictability into government for Ontarians.".
JULY 27 —  Premiers summit sidetracked by pipeline row.
JULY 27 — BC's Clark threatens to bow out of national energy strategy.
JULY 27 — Enbridge shuts large Canada-US pipeline after spill.
JULY 29 — Hume: Toronto has yet to realize its urban potential … First the good news: "Toronto's streetscape," says Helle Soholt, partner and managing director of the world's most important urban design firm, Gehl Architects, "is not as bad as you see in American cities" … Now the bad news: "There seems to be a fear of taking any sort of risk in Toronto or trying anything new" … No kidding.
JULY 29 — Sherlock Holmes reborn as American … "Jonny Lee Miller stars as Sherlock Holmes and Lucy Liu plays Watson on the new television series Elementary, premiering this fall on the CBS …  Elementary is very different. And quite markedly American … Aside from the gimmicky conceit of having him and his Watson — a somnambulistic Lucy Liu — portrayed as a recovering drug addict and his keeper, the new version is just your basic brilliantly deductive procedural, an archetype dating back to Columbo and including The Mentalist and even House  … Miller's Holmes is tattooed, testy and quite a bit darker than the ones we are used to." As true as all this may or may not be, it sounds worth a good look to us.
JULY 29 — Trying to keep French alive in the land of Cajuns. (Lessons for those Quebecois who think they'd be better off in a North America that did not include Canada, of which they are so crucial a part — and vice-versa!)
JULY 29 — Scientists warn it's the 'new norm' after worst drought in 800 years.
JULY 30 — Maharashtra drought 'terrible', minister says. From the Times of India.
JULY 30 — Ministers meeting tomorrow to prepare for drought. Also from the Times of India.
JULY 30 — In Quebec election, three-way races could make the difference … By most accounts —  including that of a sitting Liberal cabinet minister — the next election campaign in Quebec will be starting on Wednesday, with voters heading to the polls on Sept. 4. It looks like it will be a close race … With neither the Liberals nor the Parti Québécois seemingly able to garner the support of more than one-in-three Quebecers, and with the Coalition Avenir Québec gobbling up as much as one quarter of the francophone vote, there should be many close races throughout the province. Unless one of the three main leaders can manage to pull away from the pack, all parties will have to work to squeeze every last vote out of these ridings, as many of them could go down to the wire.
JULY 30 — New Quebec political party suggests middle ground on tuition … The Coalition For Quebec's Future, led by Francois Legault, says it would reduce planned tuition hikes by about one-quarter and set them at $200 per year over five years. It would delay implementing them for another semester, and bring them in next January … Legault is also urging the government to drop provisions of its controversial protest law which would set severe fines for anyone blocking a school … He is casting his proposals as a reasonable middle ground between the more hardline stance of the Charest Liberals and the Parti Quebecois, which is more tolerant of the striking students' cause … "We're offering a compromise," said Legault, making his announcement surrounded by education professionals planning to run for his party.
JULY 30 — BC Premier urged to reject Enbridge and its 'cowboy culture'.
JULY 30 — Stocks: Investors on central bank watch.
Warning: The Economic Collapse Could Begin on Aug. 1st … By Terry Weiss, Money Morning. (We're not taking this too seriously ourselves. But just in case it does turn out to be right, remember: you may have heard it here first, and at least we got that part right too!)
SUNDAY, JUNE 24, 2012:
Canada's car part makers ride road to recovery
Can the rest of Europe stand up to Germany? … Paul Krugman on Europe 'Doing the Unthinkable' (not K at his best in our view?)
Mitt Romney Is Terrible For Traffic … Nobody seems to want to read stories about Mitt Romney. For the candidate, a blessing or a curse?
Mega Stock Exchange Mergers May Resurface In Next Few Years … Over the past year, several huge merger proposals have been blocked …  scuppered by nationalism, if not protectionism, on the part of regulators and politicians … [But] "If you look at the rationale for all of those proposed mergers, they're still in place … At some point down the road, exchanges will try again" …  TMX eyes global expansion if Maple deal passes
Army finding itself on the front line of environmental defence in Alberta … Canadian Oil Spills Raise Pipeline-Safety Worries … Three large Canadian oil spills over the last 30 days have increased concern over pipeline safety … Another oil spill in Alberta … The Coming Oil Crash
Gallup Editors: Americans' Views on the Healthcare Law … Americans are at best divided in support for law … Americans show at best mixed support for the law and widely view the individual mandate that requires Americans to have health insurance as unconstitutional … How the productivity of Canada's health care stacks up to the US … Canadians pay much less per capita on health care than do Americans, while ranking higher among the most common measures of human health.
FP Map of Failed and other Unstable/Stable States … "Most Stable" States include Finland, Norway, Sweden, Denmark, New Zealand,  Ireland, Canada, Iceland, Australia, Germany … The Economic History of the Last 2000 Years: Part II … Five striking graphs tell the story, sort of!
Harper government prepared to work with sovereigntist Parti Quebecois … Les jeunes et la langue française — Une langue de tête, une langue de coeur? … Le Québec des intellectuels français … Fear of faltering Quebec fortunes prompts Harper to seek meeting with Mulroney … Harper reaches out to Mulroney as Tory woes mount in Quebec … Is bilingualism still relevant in Canada? … Quebec nation debate could be re-opened in Liberal race.
SUNDAY, JUNE 10, 2012: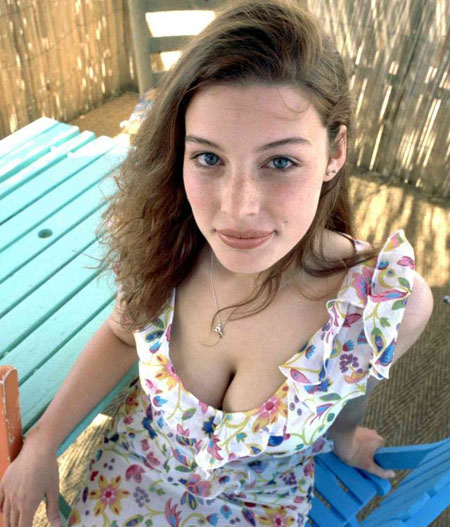 Our apologies for going so long between updates here. The office shutdown for Europe 2012 started it. Getting back on the wagon proved a little harder than we'd thought.  Here's the start of our determination to catch up :
'Mad Men' creator tight-lipped on Sunday's season finale … EMMYS: 'Mad Men's Jessica Paré … AWARDSLINE: Did you have an idea when you joined the show that this would become a break-out character? … PARÉ: Oh God no! Absolutely not. I mean, as a fan of the show I'm sure you know that there are a lot of secretary characters that don't really ever come to the forefront or have a storyline of their own necessarily. When I first auditioned, I used scenes from previous seasons. So I had no concept of what she was like at all. Never mind what her arc would be. So it was, well, excuse my profanity, it was fucking shocking!
Redford calls Alberta oil spill an 'exception' as cleanup continues … Cleanup of latest Alberta oil spill could take all summer … Oil spill from pipeline hitting Red Deer River tributary in Alberta …  Emphasis on oil sands called a 'historic mistake for Canada'.
Majority of Chinese Prioritize Environment Over Economy … Yet China faces challenges with rapid urbanization … BC, Ontario score highest in environmental progress.
Oil-sands criticism 'incrementally helped' Mulcair, poll shows … Tories and NDP in statistical tie, poll suggests … Chantal Hébert: Jury is still out on Thomas Mulcair's makeover of the NDP … Tim Harper: Uniting progressives at the grassroots level — is Simcoe North alone?.
Ackermann: Euro Bonds Aren't Answer for Crisis … Germany Will Make Concessions To Protect The Euro, Pioneer Says … Moody's credit downgrades hit German banks … Something's Rotten in Athens … Scenes from a failing economy … Merkel says EU ready to act as Spain downgraded … Spain: It's beginning to look a lot like … Greece … After Spain's bailout, leaders fear for Italy's future … Spain Aid Deal Calms US Market Europe Fears … A look at the 4 eurozone countries with bailouts aimed at preventing them from collapsing … While the figure Spain is allotted seems large, it pales in comparison to the size of Spain's economy — which is bigger than those of Greece, Ireland and Portugal combined and is the eurozone's fourth largest. The loans are also destined only for the banks — not to prop up the country's own finances, as the previous bailouts were for the other nations … Spaniards angry over bank bailout.
Egypt to have second go at constitution assembly … Previous assembly was dissolved for failing to represent all interests following downfall of Mubarak regime.
Canada's military hunting for seven new foreign bases … Walkom: Is Stephen Harper's global military policy delusional or just plain mad?
Woodward and Bernstein: 40 years after Watergate, Nixon was far worse than we thought.
Crowley: Why Albertans should reject Senate reform … Senate reform would be boon for East, say MP and taxpayers' group.
Sally Quinn announces the end of power in Washington.
President of Estonia goes ballistic on Paul Krugman.
US-Canada border security blueprint: "the next generation of integrated cross-border law enforcement"
The great newspaper liquidation … By Jack Shafer  … Everybody blames the Internet for the decline of newspapers, but the Web is only the most recent of electric interruptions to have disturbed their profitability, which began with radio in the late 1920s and was followed by broadcast television, car radios, transistor radios, FM radio, and cable television. Newspapers were in so much advertising trouble in September 1941 that Time magazine ran a piece (paid) about their "downward economic spiral." Press scholar David R. Davies argues in his 2006 book The Postwar Decline of American Newspapers, 1945-1965 that daily newspapers were in serious trouble by the mid-1960s, because, among other things, they had failed to hook the baby boom generation. Los Angeles Times press reporter David Shaw sounded the alarm in a 1976 piece in his newspaper. It began: "Are you now holding an endangered species in your hands?" Update the figures and change a few dates and the names of the principals in Shaw's piece and you could almost pass it off as a 2012 diagnosis of newspaper industry ills.
New York propose de dépénaliser la possession de cannabis en public.
Man beheads wife on apartment roof in Berlin.
US wants India to play more active role in Afghanistan.
In US, 46% Hold Creationist View of Human Origins … Highly religious Americans most likely to believe in creationism.
Montreal's subway becomes the front line of Grand Prix protests … Police arrest 28 in Montreal's F1 protests … "The Grand Prix is a capitalist enterprise and I don't like capitalism," one protester told CBC News … Student leaders insist the grand prix disruptions are not their doing, and that the anger in the streets is reflective of a growing sense of dissatisfaction with the provincial government … "A lot of ambiguity was cultivated by the government and I think that was the strategy — to put the blame on the student associations for actions that were organized by parallel groups" … "We're all going to the Grand Prix at the same time just to see how many people can enter the subway. Upon arriving on the island, you can turn around and start again, just for fun," the Convergence of Anti-Capitalist Struggles (CLAC-Montreal) said on Facebook.
FRIDAY, MAY 4, 2012:
AP fired reporter who broke news of WWII's end; now it apologizes
Canadians Dominate World's 10 Strongest Banks … Canadian banks received 'secret' bailout: Think-tank
Deconstructing Parliament's Loquacious Condemnation of News Corporation … Rupert Murdoch's escape act … Barry Diller Backs Rupert Murdoch as 'Honorable,' 'Morally Fit' … Murdoch slams 'partisan' report, vows to emerge 'better, stronger'
Afghanistan: More Questions Than Answers
Canadian Robert Kennedy assassination witness claims there was second shooter
One year later: Have the Tories kept their promises? … Checking up on the Conservative campaign platform to see how much remains to be done … Hébert: Tory tide hasn't swept through provinces … Poll suggests dead heat for NDP, Tories on anniversary of election … Over the latest week, the NDP and Conservatives are in a statistical tie … Conservative cuts put half of Statscan jobs at risk … A year in, Harper's lost more ground in majority than two minorities
French voters head into Sunday's final round of their presidential election more pessimistic about their lives than they have been in years. Thirty-seven percent rated their lives well enough to be considered "thriving" — down sharply from 46% in 2011. Thriving in France has sunk to the same level it was at the height of the global economic and financial crisis
Did English sailors visit Canada before Columbus 'discovered' New World?
FRIDAY, APRIL 27, 2012:
Why is Harper's team invoking Hitler to debate New Democrats? … The Con Party in Canada really is starting to get ridiculous …  And they're not even half-right : see also NDP gives Stephen Harper a history lesson about World War II
Economy's Biggest Drag Right Now Is Government … the unsung point here is not that there's too much government spending, but too little … because of "austerity" … See also : US GDP Growth Q1 2012: Economic Growth Slowed To 2.2 Percent On Cutbacks In Government, Business Spending
Brazilian Prostitute To Sue US Gov't Over 'Attempted Murder' … Another day, another reported incident of American government personnel having run-ins with prostitutes abroad. Just like : New Mexico Politician Frolicked In Philippines Sex District
Lindsay Lohan To Attend White House Correspondents' Dinner … from the Court House to the White House … now that's the American Dream
Apple's Big Market is Now China, But Will it Last?
5 Reasons Obama Will Win in November … The election is six months away, but here's why the president already has this one in the bag … from Foreign Policy online
What Delhi can learn from New York City
Ready for the Fight: Rolling Stone Interview with Barack Obama … The president, in the Oval Office, discusses his job, the opposition and the coming campaign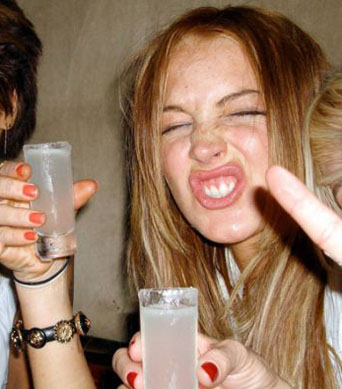 Multi-nationals to blame for Canada-US price gap: retailers
Niagara IceDogs' Mark Visentin scores goal to top off bounce-back effort in OHL playoffs … The … rare treat of a goalie scoring a goal … only takes the right set of circumstances … Visentin hit the net from more than 185 feet away with 38 seconds left to seal the Niagara Ice Dogs' 5-2 win over the Ottawa 67′s in Game 3 of the Eastern Conference final.
Mitt Romney Alleges Media Bias, As Study Finds He Receives More Positive Coverage Than Obama
Harper support drops sharply as NDP move into statistical tie with Tories: poll … Meanwhile yet another survey actually shows the Con Party behind : Forum Research poll puts NDP ahead of the Conservatives
FRIDAY, APRIL 20, 2012: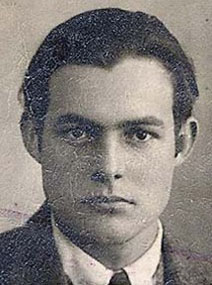 Kingston Penitentiary: Ernest Hemingway's story on the dramatic jailbreak of 1923 … when the portrait of the artist as a young Hemingway was working for the Toronto Star … The larger occasion in April 2012 is : Kingston Penitentiary: A piece of Canadian history with a long record of brutality … The penitentiary … which was praised in 1842 by a touring Charles Dickens as "an admirable gaol" — is to close.
China warns India of arrogance over missile launch … India has been warned against arrogance in its relations with Beijing following its successful launch of an intercontinental ballistic missile capable of striking any city in China … (and it's probably a good thing for the global village in the 21 st century that its two most populous countries live next door to each other!)
How European Politics Could Impact Markets … By Mohamed El-Erian, who "is the co-CEO of Pimco, which oversees nearly $1.8 trillion in assets and runs the Pimco Total Return Fund, the largest bond fund in the world" … And see these other recent items from the once mighty continent as well : With Vote Days Away, Outlook for Sarkozy Dims … Olive: Why economically troubled nations should emulate Germany … and Berlusconi admits paying girls: 'I am supporting women ruined by sex trial'.
Rice, Christie and Rubio top VP polls, but Rubio insists he won't be Romney's running mate in 2012 … A new CNN/ORC International poll asked Republicans and Republican-leaning independents to pick from eight names Romney might be considering. At the top of the list: former Secretary of State Condoleezza Rice, who attracted 26 percent support … (A Romney-Rice Republican ticket — real trouble for Obama … or just a right-wing pipe dream?)
Brian Schweitzer: Mitt Romney's 'Family Came From a Polygamy Commune in Mexico' … Obama campaign spokesperson Lis Smith said "Attacking a candidate's religion is out of bounds, and our campaign will not engage in it, and we don't think others should either" … Well, yes, but … wer're not even US citizens here : so we don't have to be quite so polite … and have you ever actually looked at what's in the Book of Mormon????
Keith Olbermann To Appear On 'This Week' … In his first stint on a political talk show since his own was yanked off the air by Current TV, Keith Olbermann will appear on ABC News' This Week With George Stephanopoulos on Sunday [April 22] … .
Katy Perry Wardrobe Malfunction: Star Comes Dangerously Close (PHOTOS) … and if the girl who kissed a girl is not enough, you can also try : EXCLUSIVE: First photos of Colombia escort in explosive Secret Service hooker scandal … 24-year-old single mom is known as Dania Suarez, she says agent offered $28 for $800 service …  (Imagine: Secret Service agents use hookers: who would have thunk etc, etc, etc  ????)
Hébert: On the Charter, Quebecers and Tories not on same page … Next fall [Ms Hébert writes], it will be 20 years since Quebec and most of the rest of Canada said no to the Charlottetown Accord for opposite reasons … It was judged to fall short of the province's aspirations while a majority in the rest of Canada felt that it went too far in that same direction … That division is intact today and it dooms any attempt to reopen the Constitution either to address — as many Quebecers would wish — the special place of their province in the federation or to modernize the country's 19th-century national institutions … (We're still crazy enough after all these years to believe that what both many Quebecers and many of us in the rest of Canada would wish actually will happen eventually, the notwithstanding clause notwithstanding!)
FRIDAY, APRIL 13 !!!!!!!!!!!!!!!!!!!!! , 2012: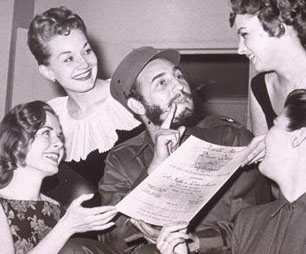 Former Prime Minister Joe Clark lauds Mulcair, criticizes Harper foreign policy … Canadian federal  politics, then and now …  an old "progressive conservative" perspective on Harperland today — and Thomas Mulcair's new New Demcorats.
Spanish town to vote on marijuana-growing to pay off debt … democracy at work.
Fidel Castro attacks Stephen Harper over environmental damage from oilsands … Why should anyone be paying attention to Fidel in 2012 is  of course a good question … But he also has one of his own for Canada: "Are we a colony, a republic, or a kingdom? According to the man with the famous beard, we apparently don't know ourselves — and neither does he." And see as well: Trudeau 'brilliant' while Harper full of 'illusions,' says Fidel Castro.
Allen West: I've 'Heard' 80 House Democrats Are Communist Party Members … high comic relief, but where is Mr. West hearing these things is still a scary question of its own!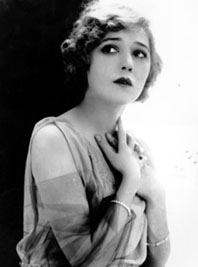 Slow First Quarter in China, but Recent Signs of Growth … at least a big part of the biggest picture nowadays.
Europe now sees its financial crisis never really went away … The problems are so deep and pervasive that there is no easy or obvious solution. Government debt and deficits in many countries are not sustainable, but the usual remedies of cutting spending and raising taxes — a.k.a. "austerity" — may make matters worse by deepening already severe recessions.
High-speed rail board approves final plan for California bullet train … good news for now, but ????
Battle Over Mary Pickford Legacy Heats Up … "Is a fight over the right to use the name and work and trademark of America's Sweetheart heading to court?" … Btw, "America's Sweetheart" was born in Toronto, Canada, and got her start as a child performer at the old Princess theatre there (well maybe we should say here … but … ).
This Is What A Twitter Firestorm Looks Like … Five charts (graphs?) on such subjects as "Ann Romney Mentions In The Past 24 Hours," "Mentions Of Ann Romney And Justin Bieber In The Past 24 Hours" … worth at least 5000 words!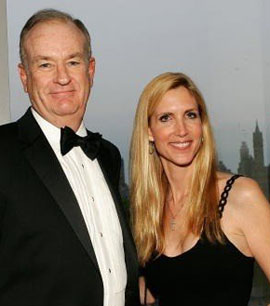 Here's a Picture of Bill O'Reilly With a Topless Woman Along With the Fox News Legal Threat Meant to Quash It. And see also: Why Fox News Shouldn't Sue Over the 'Fox Mole'.
The American decline debate … By Clyde Prestowitz, counselor to the Secretary of Commerce in the Reagan Administration, and (or should that be but) a very wise guy today.
John Moore: The First World War is nothing to be proud of … a Toronto talk radio guru with some real class and courage: "In place of the notion that our national identity might rise from something as unremarkable as compassion, hard work and character, we prefer to imbue the solitary terror of a prairie farm boy calling for his mother as he bleeds out into the soil of a French field with a purpose and nobility it does not deserve."
FRIDAY, APRIL 6, 2012:
Blue Jays win longest season opener ever, 7-4 in 16 innings … at last some good news for Toronto sports fans —  including us, because that's where our head office is too (er, editorially, at least : our second favourite ball club is the Northern California Giants)!
The Incredible Shrinking U.S. Government … "What do Republican presidents Reagan, Bush I, and Bush II have in common that Obama doesn't? Total government grew under those presidents after they faced recessions. By contrast, federal, state, and local government has declined by more than half a million workers in the last three years. Big government ain't what it used to be" … and for comic relief (laughing to keep from crying etc) see also : Disempowered Bankers Start Super PAC, Reveal Plans for World Domination.
Registre des armes: Québec gagne la première manche —  Fournier tend la main à Ottawa
… Tentant de préserver le registre des armes d'épaule, le gouvernement du Québec a remporté, hier, une première victoire en Cour supérieure qui en a interdit pour l'heure la destruction … (Or, for those whose French is almost as bad as ours: "In an effort to preserve the long-gun registry [now abolished by the Canadian federal government] yesterday the government of Quebec won a first victory at the province's Superior Court, which has prohibited the destruction of registry data for the time being.")
British Broadcaster With Murdoch Link Admits to Hacking … And for some very deep background here see: The Roots Of An Empire: Rupert Murdoch's Australia.
Has Obama Gone Too Far in His Rhetoric About the Supreme Court? … Online poll at end of this Chicago Tribune article answers 75% Yes to the question!
What Today's Job Numbers Mean … Former Clinton labour secretary Robert Reich on "It's way too early to conclude the jobs recovery is stalling, but there's reason for concern" in the USA today … Meanwhile, back up north, see Canadian job market roars back during warm-weather March … and, even more intriguingly: BC misses out on Canada's job surge … Central Canada carries the day in job market's March madness … according to BMO Capital Markets deputy chief economist Douglas Porter, "It certainly flies in the face of all the gloom and doom about the Ontario economy these days."
KEITH OLBERMANN … Sues Current TV … You Owe Me Roughly $70 Mil … And then for those (like us) who are deeply into this story, see also: Keith Olbermann Sues Current TV (which includes the complete filed Text of Olbermann's lawsuit) … Olbermann On Current TV: 'I Didn't Think The Whole Thing Through' (a report on Keith's Tuesday night's Letterman interview, which includes select video and assorted opinions in the Comment section) … Current TV responds to Olbermann's lawsuit (and in our book it's not hard to see from this response why Keith had trouble with these guys) … and Current TV Disputes Reuters Report They're In Danger Of Being Dropped By Time Warner (a report that's finally not at all friendly to Keith!).
'Risky' NDP turns out to be rather risk-free … Hardly anyone outside the province is paying attention to the Nova Scotia New Democrats' new budget … But according to Laurent Le Pierrès at the Halifax Chronicle Herald: "If I were a weatherman, I'd describe Graham Steele's latest budget as a weak disturbance … No sooner did it hit the province than it dissipated. Indeed, forecasters immediately fixated on the next budget, with its hint of a sunny break in the form of a slim surplus peeking through, followed by the promise of a partial clearing of the HST hike … If I were a betting man, I'd wager this rather mild spring exercise will work like a charm." (Is Thomas Mulcair taking notes in Ottawa? He should be!)
FRIDAY, MARCH 30, 2012 (we're in a bit of a rush this week, but what today's list lacks in quantity it makes up in quality; or that at least is our story and we're etc):
Ontario to favor home bond market, wary of Europe … and for some deeper background see also Disciplining the bond vigilantes with the Province of Ontario Savings Office .. a teachable moment from the 1930s ;
Why did New York Times call George Zimmerman 'white Hispanic'? … for some slightly similar language exercises: Harper government doing a 'fair' job on economy: poll … food for a few further thoughts at any rate?
Megabirth: Dave Mustaine Knows Obama Wasn't Born In America … kudos to George Stroumboulopoulos for outing this massively ignorant jerk … but why should we be listening to his deranged political opinions in the first place?
Mitt Romney, Jay Leno discuss health care responsibilities … Leno asked some good questions … and Romney didn't have good answers …
FRIDAY, MARCH 23, 2012:
NDP ties Tories in popular support … A great start for the leadership convention of the New Democratic Party of Canada / Nouveau Parti démocratique du Canada, in the current largest Canadian city of Toronto, today and tomorrow. And to add a bit more fuel to the fire: Canadians trust NDP to govern, poll finds.
Mad Men producers change tune over premiere plot inaccuracy … The long awaited fifth season of this best TV in years starts on AMC with a 2-Hour Premiere [this] Sunday [March 25] 9/8c.
The Supreme Court Weighs ObamaCare … It will be interesting, to say the least, to hear what the court decides. Meanwhile: Health Care Law Still A Liability For Vulnerable Dems … Democrats are reigniting their public relations efforts ahead of Friday's [ie today's] second anniversary of the health care reform law …  Alas they "have been outmatched in the public opinion battle by the sheer ferocity of the unabated Republican assault on their landmark achievement."
The Media Map: Who's Reading What And Where … Some surprises here — as you can see for yourself if you look at the map!
Why Mike Daisey had to lie to tell the truth about Apple … worth thinking about, at least … maybe …
Chart of the Day: A Short History of 200 Years of Global Energy Use … definitely worth a look, even if you don't like charts.
The New Conservatism … Gary Hart argues the "political media have accepted the myth of 'equivalence' that says political polarization and governmental dysfunction are the result of both parties going to extremes of right and left. It is a myth" … And see also Texas Billionaire Will Spend $36 Million To Defeat Democrats In 2012.
Keystone pipeline: Separating reality from rhetoric … Someone in the Alberta premier's office should look at this …
Video: Top 10 Infamous Natural Disasters of the Last 100 Years … Interesting how many  have fallen upon the global village in the most recent past.
Canada's police among the best paid in the world … AND  Why Canada's professors are the best (best-paid, that is) … What's going on here anyway? … Canada is a place that believes in paying police and professors a lot of money? … What does that mean?  That the NDP/NPD really will form the next federal government? And Niki Ashton will become Minister of Justice and Attorney General of Canada and Minister of State (Academic Affairs)?
FRIDAY, MARCH 16, 2012:
Canadian citizenship rejections have more than doubled since 2006 … Part of this apparently has something to do with the courts. But it's no accident that 2006 is also the year that Stephen started as "Reform-a-Tory" Prime Minister of Canada.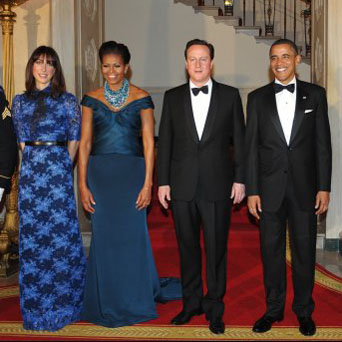 The Real 2012 Race: President Obama Vs. Candidate Obama … Like others Arianna Huffington is still worried that the first African American president will have only one term. For the other side of this story, see "The Goldilocks Principle … "No one's perfect, and surely not President Obama. But in the rough and tumble world of foreign policy, it's hard to argue he hasn't done most things just about right" ; Obama Wins The Crucial British Vote At State Dinner …  "British Prime Minister David Cameron was effusive in his praise of President Barack Obama in his toast at … star-studded state dinner … 'He's found a new voice for America with the Arab people,' Cameron said" ; and Michelle Obama State Dinner 2012: Gorgeous In Teal Marchesa! (Also the source for the photos here. And you have to wonder: what would Adams, Jefferson, Madison, and Washington have made of this?)
Bo Xilai, Chinese city boss, suffers abrupt fall from grace … Further food for thought about just what is actually going on in China these days anyway?
Poll: Americans Favor Diplomacy Over Israeli Attack On Iran … and for some parallel intriguing intelligence see Ahmadinejad grilled by hostile Iran parliament.
Why Republicans Aren't Mentioning the Real Cause of Rising Prices at the Gas Pump … In the world according to Robert Reich: "the rise in gas prices has almost nothing to do with energy policy. It has everything to do with America's continuing failure to adequately regulate Wall Street … Wall Street is betting on higher oil prices in the future — and that betting is causing prices to rise … But don't hold your breath waiting for Republicans to tell the truth."
Tim Harper: Northern Gateway, Keystone clogged, the tar sands look east … More crazy but conceivably quite interesting Canadian energy politics (especially if you live back east, and if at all true): "the woman challenging [Premier] Redford in Alberta this spring, Wildrose Alliance Party leader Danielle Smith, has tossed out the most counter-intuitive proposal … She sees exports blocked southbound and westbound and calls for the pipeline to head east."
No room for Don Drapers in age of digital advertising … "In post-recession America the role of traditional ad executives on Madison Avenue may soon be a thing of the past" … Meanwhile: Matt Weiner Talks 'Mad Men' End Game, 'Sopranos' Lessons And Acting Vs. Writing. (Oh, and don't forget that season 5 of Mad Men starts this coming March 25!)
Paul Martin gives Canadian schools a failing grade in history … about time someone started talking about this!
FRIDAY, MARCH 9, 2012:
Air Canada — Ottawa ne tolérera ni grève ni lock-out … La ministre Lisa Raitt intervient une fois de plus dans les négociations … For those patriotic anglophone Canadians — and others, of course — who want to practice their French reading skills.
Greece clinches largest sovereign debt overhaul in history … Greece's bond swap, the biggest sovereign debt overhaul in history, has succeeded, allowing the country to avoid a disorderly default and secure its second bailout …
York Centre joins list of ridings reporting misleading robo-calls … An update on the current great Canadian political scandal. And see also: Robocalls: RMG telemarketer fired over aggressive Conservative fundraising pitches ; Guelph, Ont., Tory campaign worker tweeted robocall alert two days before vote ; and Canadians have worsening view of politicians, new poll says.
Game Change on HBO: Sarah Palin, See This Movie! … For the same reasons that Sarah Palin is a riveting figure in American politics, the HBO movie Game Change is an astonishingly smart look at her and the world that put her in the position of John McCain's running mate in the 2008 presidential election … And if you get HBO you can see it tomorrow night!
Sweeping Tory plans are breathtaking in scope … In a sharp break from their first two mandates, the Harper Conservatives are preparing to unveil a budget that is revolutionary rather than evolutionary, one that will introduce sweeping structural changes in key areas of federal policy …  in trade, immigration, retirement benefits, resource development, innovation [and] fiscal policy.
Buzz in the Blogosphere: Millions More Bloggers and Blog Readers … Blogs are sometimes overlooked as a significant source of online buzz in comparison to social networking sites, yet consumer interest in blogs keeps growing. By the end of 2011, NM Incite, a Nielsen/McKinsey company, tracked over 181 million blogs around the world …
Tracking Cookie Information … how to get rid of at least some cookies that track your behaviour online, if you want to …
Pat Robertson Says Marijuana Use Should be Legal … "I really believe we should treat marijuana the way we treat beverage alcohol," Mr. Robertson said … "I've never used marijuana and I don't intend to, but it's just one of those things that I think: this war on drugs just hasn't succeeded." See also: Reconsider pot prohibition, international panel urges Harper. And, for a quite different point of view : Obama's drug war is in disarray.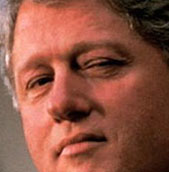 Strange bedfellows: Maher jumps to defense of Limbaugh … [Liberal TV talk show host Bill] Maher — who recently donated $1 million to a super-PAC supporting President Obama — has also called Palin and Rep. Michele Bachmann, a former GOP presidential candidate this year, "bimbos." Just awful, huh?
Cullen surge in NDP leadership race could aid front-runner Mulcair … If willingness to donate money is any indication, then dark horse Nathan Cullen has emerged as another serious contender in the New Democratic Party leadership race … Yet while Cullen is doing surprisingly well, the fundraising data also demonstrates Mulcair's growing strength … [And, two weeks tomorrow, we will finally know just who will lead Canada's bubbling "social democratic" political party — now official opposition in the Canadian House of Commons for the first time ever, since the founding of its Co-operative Commonwealth Federation ancestor in the 1930s!]
FRIDAY, MARCH 2, 2012:
Iceland eyes loonie, Canada ready to talk … tiny Iceland, still reeling from the aftershocks of the devastating collapse of its banks in 2008, is looking longingly to the loonie as the salvation from wild economic gyrations and suffocating capital controls … And … the Canadian government says it's open to discussing idea.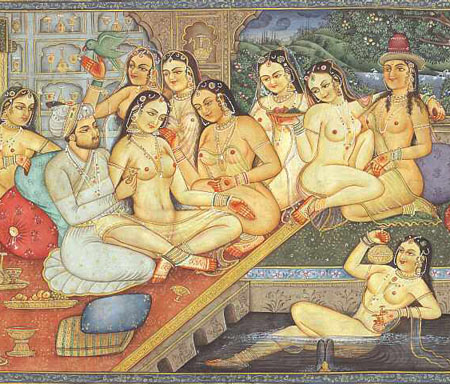 What Can You Learn From The Kama Sutra? … The stereotyped image of the Kama Sutra is presently a byword for sex … In the 21st century, the time has perhaps come for the work to be seen beyond this stereotype … And see also: Kama Sutra updated as 'classy' new guide to modern life and relationships.
Reconsider pot prohibition, international panel urges Harper … As if Harper would change his mind … and then bring Marc Emery back home too!
Andrew Breitbart's Obama tapes to be released, friends say … Breitbart last Friday told the Conservative Political Action Conference about the alleged Obama tapes: "We are going to vet him from his college days to show you why racial division and class warfare are central to what hope and change was sold in 2008 … Barack Obama is a radical, we should not be afraid to say that! Okay?" … OK, OK … but what "radical" things has he actually done as President?
Does College Make You Liberal — or Do Liberals Make Colleges?
Koch Brothers Battle For Control Of Cato Institute … Billionaire brothers David and Charles Koch launched a legal battle Wednesday over control of the Cato Institute, the influential libertarian think tank one of them helped found nearly 40 years ago … The suit provides a look behind the scenes of the influential organization … Originally founded in 1974 as the Charles Koch Foundation, the Cato Institute settled on its current name two years later.
The Collapse of Print Advertising in 1 Graph … and it's a stunning graph
A Tumblr From Times Past … and The Lively Morgue .. The New York Times makes its old photos available on the net, and helps bring the past to life : an awesome resource!
Rebekah Brooks 'had her phone hacked twice a week at the Sun' … Police tell Leveson inquiry that Brooks was asked if she wanted to take further action, also saying that the NoW was 'obstructive' … So … these guys were hacking each other too … No one can play really hard like the Brits: they study at the Tower of London Charm School.
Canada's balance of international payments, Fourth quarter 2011… In the capital and financial account (unadjusted for seasonal variation), foreign investment in Canadian government debt securities was the main supply of funds to the Canadian economy. Foreign investment in Canadian securities was $95.6 billion in 2011 … "Leave it all to the private sector" — yeah, right!
FRIDAY, FEBRUARY 24, 2012: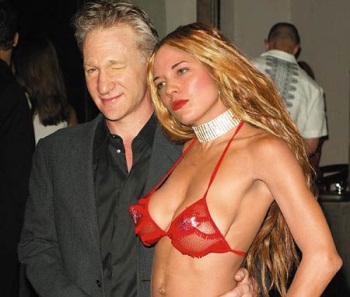 Bill Maher Makes $1 Million Obama Donation … Putting your money where your mouth is! And we'd do the same if we had $1 million.
'Robocalls' complaints cost Conservative staffer his job …  It may not be easy to link all this to Conservative Party of Canada founder Stephen Harper directly. But in Does anything-you-can-get-away-with mentality foster Tory cheaters? the definitely conservative John Ibbitson explains that "it is certainly true the Tories push their campaign tactics to the edge of legality and sometimes beyond … And they may have instilled such an intensely partisan anything-you-can-get-away-with mentality among their campaign workers that one or more of them concluded it would be okay to cross the line of legality … This is a mirror into which Stephen Harper and everyone who works for him should be looking."
'Sovereign citizen' movement now on FBI's radar … The Homeland Security Department has ranked the movement as a major threat. Its members reject the law, and some kill police.
Follow the French: Say Adieu to "Miss" … In English all females nowadays should be formally referred to as "Ms" regardless of  age, marital status, or sexual orientation.
'Downton Abbey' Finale Draws 5.4 Million … On PBS, in North America … We're still trying to explain the popularity of this show in the anglophone New World … About a week ago we thought we had the answer, but now we seem to have forgotten it … ?
Concerned Female Reporter Can't Help But Notice Female Reporters Are Looking Awful Slutty Nowadays … What's wrong with looking slutty? Female reporters who look this way are a lot more credible, especially if they're reporting on politics!
Study: Factors associated with voting 2011 … Statstics Canada's report on demographic trends in the last Canadian federal election … also summarized in Single parents, recent immigrants less likely to vote, Statscan finds …
Where Have All the George Washingtons Gone? … Five reasons why America doesn't have great presidents anymore.
Maid of the Mist Steamboat company loses deal to operate Niagara Falls tours … The Niagara Parks Commission (on the Canadian side) has awarded a 30-year land-lease agreement for boat tour operations in the Niagara Gorge to Hornblower Canada, a California-based company.
Tone down the rhetoric on Iran … More good advice that will probably be mostly ignored by the people who should be heeding it?
Greek Deal Leaves Europe on the Road to Disaster: Clive Crook … Always good to factor such thinking into your investment decisions, no doubt. But here's hoping Mr. Crook is wrong, or at least not exactly right.
Hébert: Brian Topps' analysis of Liberals may not mirror reality … More support for the argument that Nathan Cullen is the most astute of all the current Canadian federal New Democrat leadership candidates — even if this is still more good advice that will probably be mostly ignored … etc, etc …
FRIDAY, FEBRUARY 17, 2012:
How The GOP Went Back To The 1950s In Just One Day … The Stephen Harper Conservative Party of Canada time-warp disease seems to be catching on among the Yankees to the south of us, who must south of us remain.
The Salvage Prince … This National Film Board of Canada documentary at least goes back no further than the late 1970s : "Three intrepid individuals undertake the restoration of an old tugboat destined for the scrapyard … says a lot about innovative problem-solving and alternative lifestyles." The film is just over 22 minutes long, but well worth it if you warm to any aspect of the subject, then and now.
Mark Carney's plan to help save the (financial) world … David Olive of the Toronto Star interviews Bank of Canada Governor Mark Carney, who is also the first chair of the G20′s "revamped Financial Stability Board (FSB)" — and a rare steely bright light on the current financial scene in North America and beyond.
AMC Networks Shares Come To Life Following 'Walking Dead' Success … On Sunday the channel's Season 2 premiere for The Walking Dead attracted 8.1M viewers, the largest audience ever for a cable drama. And on March 25 it will have the eagerly anticipated return of its hit series Mad Men … AMC shares are up about 17.8% so far in 2012.
Drifting to War with Iran: Beware the Hysteria … In fact, there is little discussion of how things might play out, but a lengthy exhortation against Iran … this is a time for thoughtful consideration, not exhortation … we've been through this with Iraq. Which went so well that US diplomats can't travel freely in Baghdad less than two months after our pull-out.
Rick Santorum Cast Himself As 'Progressive Conservative,' Non-Reaganite In First Campaign … What a difference two decades make: "Making his first run for Congress in the early 1990s, this candidate promised not to be a Reagan Republican, fashioned himself a progressive conservative, said he was impartial on unions and stayed vague on abortion rights."
No budget? No problem! The strange politics behind a budgetless America … "President Obama has proposed a federal budget. Congress looks sure to ignore it, and Senate Democrats show no desire to pass any budget. It would be the fourth straight budgetless year … Technically, they don't have to, Senate majority leader Harry Reid (D) of Nevada said on Feb. 3. He suggested that the terms of last summer's debt-ceiling agreement provide all the guidance that Congress needs for the coming fiscal year." Mmmmmmmm ????
How Blue America Subsidizes Red America … Believe it or not, the data shows "that, on average, conservative states feature more 'dependency' on federal programs than do liberal ones." Go figure ???? No wonder so many of us are so confused!
FRIDAY, FEBRUARY 10, 2012:
Canadian international merchandise trade … December 2011 … Canada's merchandise exports rose 4.5% and imports edged up 0.8%. As a result, Canada's trade surplus rose from $1.2 billion in November to $2.7 billion in December.
Gross vs. Buffett on Treasuries … Pacific Investment Management Co.'s Bill Gross increased his holdings of Treasuries to the highest level since July 2010, while billionaire investor Warren Buffett called them "dangerous."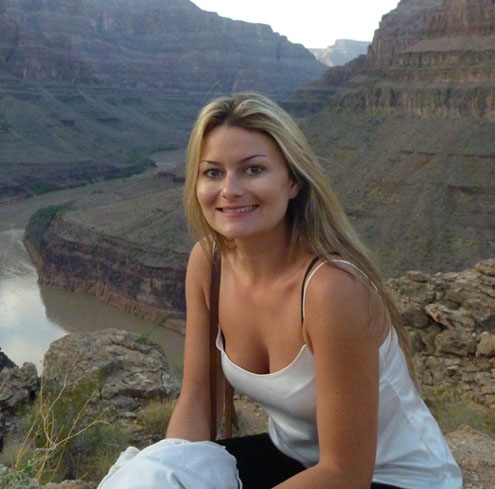 Jan Brewer Recall: Democratic Activist Files Initial Paperwork … Good news from the Grand Canyon State, even if the recall movement doesn't stand a chance!
We're All State Capitalists Now … The debate about whether America or China will ultimately triumph is a red herring that distracts us from the real contest of our time …  By Niall Fergsuon, who finally says something interesting: "The real contest of our time is not between a state-capitalist China and a market-capitalist America, with Europe somewhere in the middle. It is a contest that goes on within all three regions as we all struggle to strike the right balance between the economic institutions that generate wealth and the political institutions that regulate and redistribute it … The character of this century — whether it is 'post-American,' Chinese, or something none of us yet expects — will be determined by which political system gets that balance right." (And some of us will also wonder: how does India fit into this picture, or Brazil, or Africa, etc, etc?)
Who Castrated Ann Coulter? … Whoever it was (Bill Maher??) deserves … well, a big kiss??
Sorry, Mitt: It Won't Be an American Century … American politicians should stop pretending the United States runs the world. … By Charles Kupchan — if only some American politicians would heed his wise advice!
Why is there a retail price gap between Canada and the US? … Observers are baffled by what has happened over the last five years, a period during which the loonie gained about 50% in purchasing power as it has risen to parity with the US dollar … There are many reasons why retailers charge consumers more in Canada than they do in the United States, but one is simply that they can, witnesses told a [Canadian] Senate committee …
This Black History Month, Remember the Past and Change the Future … On some disturbing new neo-jim-crow trends in the US south — bracketed by a great heritage slogan for everyone everywhere in the global village: "Remember the Past and Change the Future"!
FRIDAY, FEBRUARY 3, 2012: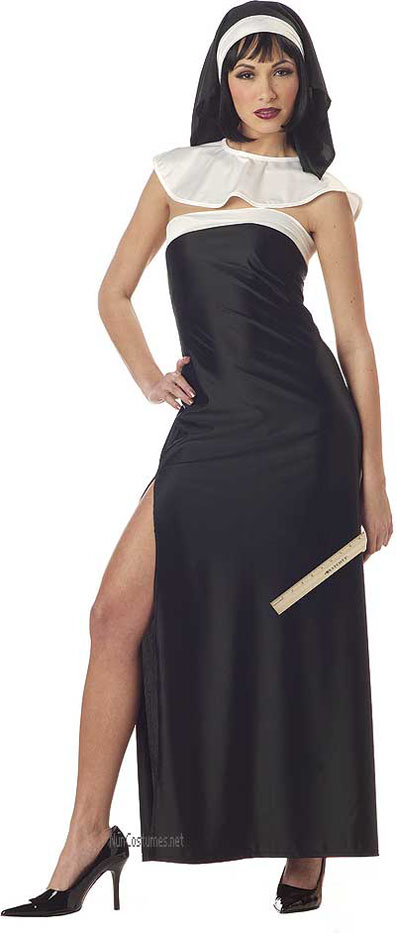 Super Bowl: Backed by tougher Indiana law, nuns target sex trade … a coalition of Roman Catholic nuns has stepped up efforts to curb the sex trade during this weekend's Super Bowl … The group … has contacted hotels in Indianapolis and its environs to be on the lookout for sex trafficking and to take steps to halt it …
Examining the advisors: Is a vote for Romney a vote for going to war with Iran?
India's military build up … India's 1.3 million-strong armed forces … are undergoing an overhaul as defence priorities shift to China from traditional rival Pakistan … The relationship between India and China is complex, involving as much cooperation as competition. But … India fears a repeat of a brief, humiliating 1962 border war and wants to be prepared for surprises.
Are racists dumb? Do conservatives tend to be less intelligent than liberals? A provocative new study …  suggests the answer to both questions may be a qualified yes …
'Catwoman' claims other characters harassed her before brawl … The plot is thickening as more details emerged in the fight in front of the Kodak Theatre in Hollywood on Thursday evening involving several people dressed as movie and TV characters … The Los Angeles Police Department said an unidentified man dressed as Jack Sparrow was pepper-sprayed …  The attack occurred during a fracas involving people dressed as Catwoman, an alien and a second pirate … "Catwoman" … claims two other characters had been drinking and were harassing her all day.
Blending politics and religion, Obama says his policies are an extension of Christian faith.
Toto as state dog of Kansas? Bad idea, PETA says … Toto the dog survived flying inside a Kansas tornado, being abducted by flying monkeys and, of course, bouncing around in Dorothy's bicycle basket, but the little cairn terrier from "The Wizard of Oz" now faces another challenge: He's in the middle of a war between politicians and PETA over whether to make him the state dog of Kansas …
Why Are the Chinese Buying Record Quantities of Gold? … The best explanation is that individuals in China are using gold as a substitute for capital flight … Chinese asset values have not yet crashed across the board, but the buying of gold—a leading indicator of panic—is an especially troubling sign that they will.
British Tourists Detained, Deported For Tweeting 'Destroy America'.
Is it time for mandatory voting in Canada?
Pythons Are Wiping Out Mammals in the Everglades … According to the US Geological Survey, the number raccoon and possums spotted in the Everglades has dropped more than 98%, bobcat sightings are down 87%, and rabbits and foxes have not been seen at all in years.
Research belies PM's warning about OAS … Edward Whitehouse —  who researches pension policy on behalf of the Organization for Economic Co-operation and Development and the World Bank — was asked by Ottawa to study and report on how Canada stacks up internationally when it comes to pensions … His conclusion: "Canada does not face major challenges of financial sustainability with its public pension schemes," and "there is no pressing financial or fiscal need to increase pension ages in the foreseeable future."
FRIDAY, JANUARY 27, 2012: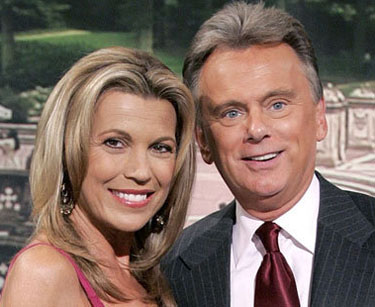 Pat Sajak: Vanna White and I hosted 'Wheel of Fortune' drunk … for those of us who have long thought that something was going on between these two!
Turkish TV airs Holocaust documentary; 1st time publicly aired in a majority-Muslim country … a welcome sign that the neighbouring Middle East may not be completely hopeless — and that whatever it is that is going on in Egypt right now may not be all bad either.
Gates joins call for higher tax rates on the rich … "Even as the economy improves and you end the wars, you're going to have to raise taxes and certainly, whatever form it takes, and I'm not an expert on this — the rich should bear a larger increase than the rest," the Microsoft Corp. founder and philanthropist told Fox News … And then see too the related case of George Soros: A traitor to his class has the public interest on his mind. More not-completely-hopeless news.
Support for federal Tories waning, Liberals gaining steam: poll … a new Harris/Decima poll of federal voting intentions [in Canada] …  conducted from January 12-22, puts the Conservatives at 32 per cent support, followed by the NDP at 29 per cent. The Liberal Party [is] … at 25 per cent support … followed by the Green Party, at 7 per cent, and the Bloc Quebecois at 5 per cent … But compare with Liberals' momentum gets boost from lacking NDP leadership … [an] Angus Reid public opinion poll …  conducted between January 20 and January 21 … shows the Conservatives with 39 per cent support of decided voters, the NDP have 28 per cent and the Liberals are at 22 per cent followed by the Bloc at six per cent and Elizabeth May's Green Party with five per cent support. Mmmmmmmmmmm????
UP elections: BJP promises temple, Congress jobs & quota … Elections in Indias' most populous state of  Uttar Pradesh (also home of the Taj Mahal) will take place in seven phases, from February 8 to March 3 … See as well:  Uttar Pradesh Vidhansabha Polls 2012 … And note that yesterday (January 26) independent India celebrated its 63rd birthday on Republic Day: See Republic at 63: Young, vibrant India marches on … Intriguingly enough, January 26 was also Australia Day, some distance south … See The gathering storm down under .. how much longer can Australia's Labor government last?
And last but by no means least a few items on one of our favourite issues: Montreal politician petitions against monarch's portrait … "The history is part of our past, and we should not deny it. But at the same time Modern Canada, for most Canadians, is not the Queen" …."We know that the Harper government still sees Canada as a dominion … We're supposed to be in a post-colonial era, but Harper is bringing us back into a colonial era" … Then, from the wilds of BC: Demand for constitutional reform only builds … Today, even a powerful Prime Minister atop a majority government is stymied in one of his key priorities, and Mr. Harper is having to pursue an elected Senate through the back door. Moreover, his institutional tinkering has started serious people talking about electing and then appointing future governors-general by way of a similar process, effectively doing away with the monarchy … For an example of such serious people talking on our own site here, try If step-by-step reform is good for the Senate, why not the monarchy too?
FRIDAY, JANUARY 20, 2012:
Paulina Gretzky, daughter of The Great One, teases upcoming work trip to Toronto … Staff at our Toronto head editorial offices have been instructed to keep their eyes peeled, or whatever the correct expression is nowadays.
Justin Trudeau to fight Sen. Brazeau in boxing bout … The boxing match is set for March 31 at Ottawa's Hampton Inn Convention Centre … Tickets, which will go for $250, include a four-course meal." This is a fund-raising charity gig. We're told Citizen X may be buying a ticket. (But don't hold your breath.)
Woman beheads sexual harasser … A married woman from Madhya Pradesh's Jabalpur district [in India] on Friday beheaded with an axe a man who used to sexually harass her … The woman, identified as Rajkumari cut off the head of Shyamlal Yadav and then took it to the police station, where she confessed to her act." A strong warning to other potential offenders.
Obama, crooner in chief, sings some Al Green at NY fundraiser … Take less than a minute  to listen to this clip, from the Apollo in NYC. Any politician who can pull this off, as Obama certainly does ("he wasn't half bad ") deserves to be re-elected president. And: "In his [subsequent] remarks, Obama pressed his case for a second term, and for his troops to be just as fired up as they were four years ago … 'I am just as determined now as I was then,' he said, 'and if you are willing to stand alongside of me, change will come.'"
Stephen Colbert: Newt Gingrich a 'Southern gentleman' … 'Here's the thing that I don't think Newt Gingrich gets enough credit for: a lot of politicians screw around on their wives, but he was enough of a gentleman to ask permission. That's a Southern gentleman. That's what Robert E. Lee would have done,' quipped Colbert on MSNBC's 'Morning Joe.'"
False Flag … A series of CIA memos describes how Israeli Mossad agents posed as American spies to recruit members of the terrorist organization Jundallah to fight their covert war against Iran."
Beauty queen contestant to plead guilty in Stanley Cup riot … Sophie Laboissonniere, 20, of Richmond, BC, is accused of break and enter and taking part in a riot … In a posting on her now-defunct blog, Laboissonniere said she was crowned Miss Congeniality at a Miss Coastal Vancouver pageant last year." Nice to see beauty queens taking an interest in sports.
RADIA: Too high a price for 'our' royals …  Three cheers for Andy Radia: "According to a 2009 Maclean's magazine report, Canadians spend more than $50 million a year on the monarchy — that's about 1.53 cents for every man, woman and child in the country. That's more, on a per capita basis, than the British, who expend $1.32 per head … I can think of a lot of other uses for the $50 million than to just waste it on pomp and ceremony …  Prior to 1947, we were all considered British subjects, not Canadian citizens; we once sang 'God Save the Queen' in our schools; we once had the Union Jack as our flag … But we rid ourselves of those colonial shackles … Breaking ties with the monarchy is the next logical step in our country's evolution."
FRIDAY, JANUARY 13, 2012:
America Isn't a Corporation … Further words of wisdom from Paul Krugman, eg: "Most relevant for our current situation … is the point that even giant corporations sell the great bulk of what they produce to other people, not to their own employees — whereas even small countries sell most of what they produce to themselves, and big countries like America are overwhelmingly their own main customers." Guess what that means for aggressive austerity programs?
Natalie Wood probe yields no new evidence … Detectives say there's nothing to suggest that her death while sailing off Santa Catalina Island in 1981 was anything but accidental … And if you want some deeper background here, try counterweights' own "Splendor at the Hollywood theatre : remembering the Natalie Wood who would be 73 years old."
Same-sex marriage story adds fuel to debate about Harper's 'hidden agenda' … Meanwhile, back in Canada, PM Harper's government  may be acting somewhat disingenuously again. Go figure. (Well, on a late update, maybe, maybe not. See, eg:  "Ottawa to change law so same-sex marriages are valid and open to divorce … Two divorcing women, their lawyer and the powerful political advocates who supported them, expressed delight with an emphatic promise by the Conservative government that it will rewrite Canada's marriage law to ensure same-sex marriages are 'legally valid' and open to divorce — even if the marriages are not recognized abroad.")
Legal Uncertainty Persists Over Canadian Wheat Board Dissolution … More of the same, some will say, and they are probably right? (And here there does not seem any chance of the kind of clarification that now seems to have made the government look good enough, maybe, on same sex marriage?)
New Democrat MP Lise St-Denis defects to the Liberals … A nice prelude to the Liberal Party of Canada convention in Ottawa this weekend, but maybe not all that important … yet?
Is dropping the monarchy the new Liberal frontier? … Another compelling opinion piece from Canadian federal politics guru Lawrence Martin, explaining why the Liberals should be endorsing Resolution 114  this weekend! (And for further background here see "Three cheers for Young Liberals of Canada and Resolution 114: 'Canadian Identity in the 21st Century'!")
FRIDAY, JANUARY 6, 2012:
U.S. Navy rescues Iranians held by pirates … "The Al Molai had been taken over by pirates for roughly the last 40-45 days," Josh Schminky, a Navy criminal investigative service agent aboard the guided-missile destroyer USS Kidd, said in a statement … Agent Schminky not Gibbs, to say nothing of Ziva David, but …
Doris Day back in the spotlight … One of the most popular stars of the 1950s and '60s, Doris Day returns to the limelight with new album 'My Heart' and the Los Angeles Film Critics' Lifetime Achievement Award … almost 90 years old, and still a virgin???? …  whatever, good for her …
Sydney Spies, Durango High School Senior's Photo Yanked From Yearbook For Controversial Attire … Sydney is right: her photo is artistic and they're taking away her freedom of expression … and check out the photo yourself: she IS  hot, hot, hot …
Tata Nano: World's cheapest car struggles to gain traction … but isn't this just what the new world economy needs?
Suu Kyi to stand for president of Burma: report … Orwell's Burmese Days would surely be pleased …  and Suu Kyi is looking remarkably good, considering all she's been through …
Caledon becoming a dumping ground for murderers? … local news for anyone remotely interested in the Greater Toronto Area …
Canada Inc. is missing the India opportunity … The quasi-optimistic, often unrealistic, and overly cautious approach that I have found characterizes too much of Canada Inc.'s approach to markets not called the United States is not a winning strategy in the global economy … A retired professor from Wharton (University of Pennsylvania), who I happened to meet at New Year's Eve party in Kolkata, probably said it best: "You know, you don't really hear much about Canada in India." … Someone in Canada ought to wake up and get going … just not us either!
The president's underappreciated, undersold success stories … Meanwhile, back in the USA today … for those who have already had enough of the Republican primaries …