More joy in heaven for Heather Mallick's change of heart on the British monarchy in Canada .. but ..
Jul 16th, 2015 | By
Randall White
| Category:
Canadian Republic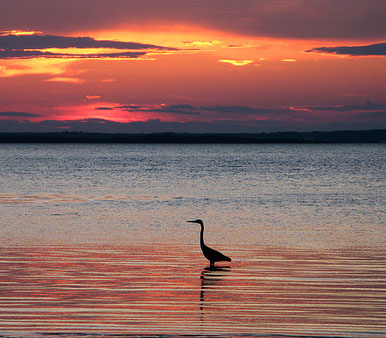 Up here in the northern woods, watching the Canadian sunset over the lake in July, I am starting to think that Andrew Coyne was on to something last month.
He told us  there "has never been an election campaign like the one on which we are now embarked. There's a weird fin-de-siècle glow in the air, a sense of things coming unstuck, old certainties uprooted. Policies, parties, institutions, everything is in flux, to a degree I cannot recall any precedent for."
The latest evidence, in my personal experience, has been Heather Mallick's Toronto Star column of this past Sunday, July 12 : "Who are these peculiar Royals? … A portrait of a strange family that grows ever richer, even as their subjects are increasingly mired in austerity."
Ms Mallick goes on to stress  that those in the British royal family, officially photographed for the recent christening of the Queen's great granddaughter, Princess Charlotte, "grow ever more rich, at a time when the terminally ill on welfare in their nation are being asked, to their face, to narrow down the date they expect to die."
Ms Mallick continues : the people in the photo, "emitting affluence like a vapour, are alleged to stand for a value beyond money. What is it? … It is not self-denial, whether sexual or financial. It's not intelligence, certainly.  When the woman in pink on the couch [ie the great grandmother] dies, I can't see the charade sustaining itself … When they looked from their palace last week at Spitfires and Hurricanes to celebrate the 75th anniversary of the Battle of Britain, did they wonder if their point was flying past too?"
I certainly agree with the broad thrust of these sentiments myself, and I am pleased to see them in print, in Canada's largest-circulation newspaper. But I have two minor "buts," as it were. And I think the second is significant. (Or, as someone used to say, close enough for jazz …)
1. More joy in heaven …
First, it probably is somewhat intriguing that in the past Heather Mallick has been more noted for newspaper columns at least vaguely supportive of the ongoing British monarchy in Canada, even in the 21st century. See, eg : "Mallick: William and Kate – happy anniversary, you two!" (2012) and "Why not a royal baby named 'Greg Thompson'?" (2013).
(See also two commentaries on her earlier work : "Is the monarchy mystique really reviving in Canada" [2012] and "Heather Mallick's Royal Baby Column Is Truly Bizarre" [2013].)
At the same time, I am more interested in what Heather Mallick is saying now, which I agree with. And, even as an adult agnostic on all such matters, I also agree with the Christian New Testament, Luke 15 :7 – "there will be more joy in heaven over one sinner who repents than over 99 righteous people who don't need to repent."
(Certain still living Torontonians may also still recall Morley Callaghan's 1937 novel More Joy in Heaven, inspired by both Luke 15 :7 and the real-life apostate career criminal Red Ryan.)
2. But … following in Heather Mallick's footsteps … the new next thing?
Second – and more seriously – if we really do believe that the "charade" of the British monarchy in Canada cannot sustain itself, we ought to be publicly discussing the details of what should replace it. This needs to be a much more legitimate and frequent subject of debate in the mainstream and other media everywhere in the country.
A tall order, some will say. Yet as the Republic Now/République du Canada website has lately been urging, if we don't start to do something about all this in Canada soon, we will suddenly wake up one morning and find the current controversial offshore Prince of Wales on our $20 bills. By default as it were, and with absolutely no even unserious thought beforehand.
Personally, I remain convinced that Canada means more than this in the 21st century. (As we keep telling ourselves. See "Canada ranked as 'most admired' country in the world: report.")
Now Heather Mallick has just given my own faith on all this a quiet boost. Like her, I am still crazy after all these years. I still believe that at some point before it's absolutely too late, we 21st century Canadians, with our 1947 Citizenship Act, 1965 Maple Leaf Flag, and 1982 Charter of Rights and Freedoms already in hand, will go on to finish what the Osgoode Hall constitutional law professor Brian Slattery has called "the long process of decolonization that Canada has undergone since 1867."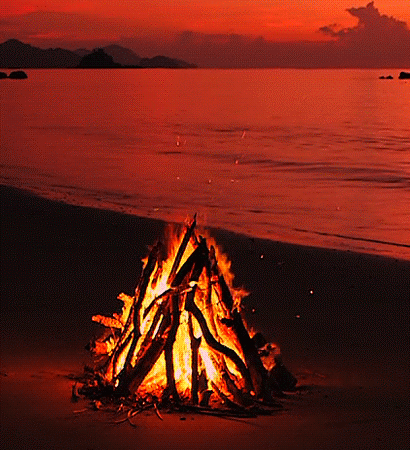 In the final stages of this process we will at last deal effectively with our federal parliamentary democracy's current lack of an independent, democratic head of state (with appropriate lieutenants in all the provinces). And we will somehow do the same for Senate reform, the Quebecois nation in a united Canada, the future of the aboriginal peoples of Canada, our increasingly unbalanced and unfair electoral system, and perhaps one or two other things as well. (Like going all the way back to 1873 and  "NWMP" for the Mounties … well no … that's just a joke … of course … but … )
I know, I know. There are indeed still Canadians who do not want to move ahead with all this so-called constitutional debate, now or ever. Since the late 1990s polling statistics have shown they account for a dwindling minority of the Canada-wide population. Now I am also wondering. In this summer  of flux, to a degree Andrew Coyne cannot recall any precedent for, how many more  will be following in Heather Mallick's footsteps on the monarchy, soon enough?
3. Â What about the federal election on October 19 ??
Of course there is an ultimate question in these parts right now, even on lazy sunny summer  afternoons. Will this too, among many other things, finally mean a New Democratic Party federal government at last in the more sober month of October 2015?
(Even if, likely enough, minority Prime Minister Mulcair will be in some kind of alliance with the Justin Trudeau Liberals for a working majority? That at least is what the polls are suggesting at the moment, in the middle of July.)
Is this what Andrew Coyne really means by "a sense of things coming unstuck, old certainties uprooted"? Is it possible that if it does actually happen it may even be a good thing, in few worthwhile ways at least …  for a time?
One might like to think that, all across the country this summer, Canadian citizens of all ages and all backgrounds, and in both official languages, will be gathered on docks, or on patios and other facilities more securely attached to the vast northern land mass, debating these questions with all the passion and poetry they deserve. (And no doubt rationality and common sense and respect for the reasonable limits of the public purse as well!)
But you would have to be too drunk already, too early in the afternoon, to seriously imagine anything at all like that – in the real world of politics where the Ottawa River meets the Rideau Canal. (In what one 19th century public intellectual from the old imperial homeland called "the last lumber village before the North Pole.")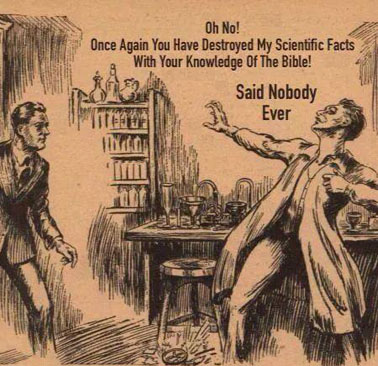 Even so, some more fastidious Canadian monarchists may be glad to be rid of Heather Mallick. They have never warmed to the author of  "What to wear for SlutWalk," "Margaret Trudeau's unashamed wisdom," or "Heather Mallick on North Dallas Forty."
Rational, reasonable, red-and-white Canadian republicans can only happily welcome Ms. Mallick onto the winning side in the broad sweep of world history that lies ahead.
(And I hope I'm not misinterpreting what her "can't see the charade sustaining itself" means. If you can't see this, it has to mean that you also can see the party's over? The question then becomes, again, what is the best thing to replace it with? And there does have to be something. That's how our kind of parliamentary democracy works. For some already tried and proven best practices elsewhere see the current governments of Germany, Iceland, India, Ireland, and Italy – all of which are led by working prime ministers, formally accountable to ceremonial republican presidents, not unlike Canadian prime ministers and governor generals today.)
4. Better make it a double
In any case I do altogether agree with Heather Mallick's view in her summer 2015 meditation on "Who are these peculiar Royals?" And I'm happy to ponder it after another great day for our Canadian athletes at the Pan American Games in the capital city of Ontario, even as the USA with almost 10 times more people has now pulled slightly ahead in total medals.
(Hardly anyone else in the world and especially in the friendly giant next door is apparently paying attention to the Pan American Games. But who cares? We are doing well. And we know it. That's what counts. Etc … )
Some updated more diverse version of the old Mackenzie Brothers on SCTV has just told me it's time for another drink, to celebrate all the good news. Someone else again, however, has just emailed about the CP report, "Bank Of Canada Lowers Key Lending Rate To 0.5%, Suggests Recession Underway." Mmmmmm … how bad does this look out on Georgian Bay, with the shades of Tom Thomson and the Group of Seven at your back? And some shrewd money manager telling you everything is going to be fine … "the downturn was focused in the energy sector" and all that.
Better make it a double. As things look right now, it really is going to be an interesting election. And we might as well start to steel our nerves and numb our emotions for all the various strange things that may or may not finally happen on October 19.